Calendar of Events
Saturday, April 27, 2019
Oak Ridge Civic Music Association: Chamber Delights & Dances
Category: Kids & family and Music
The Oak Ridge Symphony Orchestra led by Music Director Dan Allcott completes its 74th season with music by Vaughan Williams, Skalkottas, Dvořák, Bartók and more. Concertmaster Karen Kartal, and Principal Oboist Deniz Yayman take solo spotlights in works by J.S. Bach and film composer Ennio Morricone.
Tickets available at ORCMA.org, office@orcma.org, 865-483-5569, The Ferrell Shop at 235 Jackson Square, or at the door.
"The concert features some of the most delightful chamber orchestra music from throughout the centuries, said Music Director Allcott. "Whether it's rainy or sunny outside, the music on the evening's program will make your day complete."
"I'm always thrilled to have the opportunity to present great violin works under Dan's (Allcott) direction and with my colleagues in the Oak Ridge Symphony," wrote Karen Kartal. "In this concert, I also have the pleasure of performing with our fabulous Principal Oboist, Ayca (Deniz) Yayman in 'the other' Bach Double."
"For an oboist to have a solo spotlight in front of the orchestra is somewhat of a rarity, and in this concert, I will play the Bach Concerto with Karen (Kartal), and also the famous piece, 'Gabriel's Oboe' from The Mission," commented Deniz Yayman.
The concert also features folk dances by 20th century Greek composer Nikos Skalkottas, and 20th century Hungarian composer Béla Bartók. Concerto Grosso by Ralph Vaughan Williams, and Nocturne, Op. 40 by Antonín Dvořák round out the program. Adult admission is $25, and Young Adult (ages 19-29) admission is $10. The Oak Ridge Civic Music Association is a proud participant in the Penny4Arts initiative, providing free admission to Youth 18 & Under to all ORCMA subscription concerts during the 2018–2019 season.
At First United Methodist Church of Oak Ridge, 1350 Oak Ridge Turnpike. Tickets/information: 865-483-5569, www.orcma.org
Historic Ramsey House: Vintage Baseball
Category: Festivals & special events, Free event, History & heritage and Kids & family
Experience America's game as it was played in 1864. Vintage Baseball starts on April 13th! This free public event is enjoying its 6th season and Historic Ramsey House is proud to be a part of this historic reenactment. The players play by 1864 rules, wear period uniforms and our local Knoxville teams bear the names of actual teams that existed in Knoxville during that time. Come join the fun! Outside food, snacks and beverages prohibited. Please support Ramsey House concessions.
Game Times and Dates: Saturday, April 13th, 11 am, 1 pm and 3 pm
Saturday, April 27th, 11 am, 1 pm and 3 pm
Historic Ramsey House, 2614 Thorngrove Pike, Knoxville, TN 37914. Information: 865-546-0745, www.ramseyhouse.org
Knoxville Botanical Garden and Arboretum: Brewbilee
Category: Culinary arts, Festivals & special events and Fundraisers
4:00 pm - 7:00 pm
Join the Knoxville Botanical Garden and Arboretum for our inaugural Brewbilee! This festival will showcase Knoxville's own breweries and distilleries. Enjoy refreshing beverages, live music, and delicious food while you explore and experience the gardens. All proceeds benefit the Knoxville Botanical Garden and Arboretum.
Where: 2649 Boyd's Bridge Pike Knoxville, TN 37914
Parking: 2650 Boyd's Bridge Pike Knoxville, TN 37914
Cost: $65 General Public / $55 Garden Members
Knoxville Botanical Garden and Arboretum info: 865-862-8717, www.knoxgarden.org
Southern Tequila and Taco Fest
April 27, 2019
6:00-9:00PM
Category: Culinary arts and Festivals & special events
Taco booths from the areas vast array of Mexican, South American, and Cuban restaurants will be on hand serving some of their regions finest cuisine. Friday, April 27, 2018, 6pm – 9pm. Early Admission: 5:00pm (Only for Early Entry Admission ticket holders)
Must be 21 to attend. IDs will be checked at the gate.
11221 Outlet Dr
Knoxville, TN 37932
Across From The Cotton Eyed Joe
Tickets and more information at http://www.southerntequilafest.com/event-info/
City People Garden Party at Blount Mansion
Category: Festivals & special events and Free event
Last year, Blount Mansion joined City People, a nonprofit organization founded in 1983 to enhance the downtown Knoxville community. City People hosts home tours and socials, brings people together, and gives grants to downtown organizations.
From 4:00-6:00 p.m. on Saturday, April 27th, City People will host a garden party at Blount Mansion for their members and the general public. This is a great opportunity to get to know people who are making exciting things happen in downtown Knoxville, and to share what Blount Mansion is all about. There is no admission charge for this event. If you'd like to attend, please click here to register.
https://www.eventbrite.com/e/city-people-garden-party-at-blount-mansion-tickets-58183431209
Blount Mansion, 200 West Hill Avenue, Knoxville, TN 37902
Mabry-Hazen House: Dinner in the Dogwood
Category: Culinary arts, Festivals & special events and History & heritage
Celebrate one of the nature's great performances and enjoy a three-course dinner on the front porch of Mabry-Hazen House! On Saturday, April 27, 2019 the museum will host "Dinner in the Dogwoods" in partnership with Sister South Fine Food. Guests will be treated to a cocktail hour in our historic dogwood grove followed by a three-course dinner on the historic front porch.
Added to the Dogwood Trail in 2019, Mabry-Hazen House conserves over 80 flowering dogwood trees, and their flowery blooms will be in full force, adorning Mabry's Hill in an array of whites, pinks, and greens. The site is also a level 1 arboretum, conserving 32 species of trees including ancient southern magnolias, oaks, and maples.
Sister South Fine Foods is operated by chef/owner Jessica Hammonds. She offered one of the earliest Community Supported Agriculture programs in Knoxville, sold Certified Naturally Grown produce at local farmers' markets, and today, Sister South Fine Foods aims to educate the community about the ease and beauty of eating locally and seasonally.
Tickets are $65 per person, and includes appetizers, a three-course dinner, and red and white wine. Vegetarian and gluten-free options are available by request. Tickets, full menu, and more information available at www.mabryhazen.com/dogwooddinner.
Mabry-Hazen House, 1711 Dandridge Avenue, Knoxville, TN, 37915. Information: 865-522-8661, www.mabryhazen.com
[Knoxville] By Design: Knox Bricks and Blocks
Category: Exhibitions & visual art, Festivals & special events, Free event and Kids & family
April in Knoxville is [Knoxville] by Design Month! It is month full of activities and events that promote the importance of architecture and the power of design in creating the places that give shape to our stories, our lives, and our communities. [Knoxville] by Design is part of National Architecture Week which falls in April each year to coincide with the birth of Thomas Jefferson – our nation's only Architect-President.
KNOX BRICKS AND BLOCKS (at the Dogwood Arts Festival)
Saturday, April 27, 2:00 PM – 4 PM | No Cost
@ The East Tennessee History Historical Museum Auditorium 601 S Gay St, Knoxville, TN 37902
Sponsored by General Shale (https://generalshale.com)
Allied Partners: Beyond a Brick & Dogwood Arts Festival
We invite kids, ages 5-18, to Design Knoxville with us. Work with architects and designers to create new city buildings – shops, churches, hours, town halls, museums – for Knoxville. This is a fun opportunity to learn more about architecture and the design profession. This event happens at the Dogwood Arts Festival. Please allow plenty of time to park in nearby parking garages. Register for free. (https://form.jotform.com/90793783186169)
UT School of Music: A Cappella Choral Ensembles Outreach Concert
Category: Free event and Music
Ensemble event; The School of Music Contemporary A Cappella ensembles UT Singers, reVOLution, and VOLume are featured in this final outreach concert of the academic year.
Saturday, April 27 at 6:00pm
Farragut Presbyterian Church 209 Jamestowne Blvd., Knoxville, TN
UT School of Music: Unless otherwise noted, concerts are FREE and open to the public. For individual or small group performances, please check the web site or call the day of the event for updates or cancellations: 865-974-5678, www.music.utk.edu/events
Appalachian Fest IV
Category: Festivals & special events, History & heritage and Kids & family
Appalachian Fest IV is coming April 27th!
A celebration of the beauty, culture, creativity, and cuisine of the Appalachian region and her people (us) – through music, poetry, stories, & good food. Bring yourself, friends, family and Appalachian style food to share(soup & beans can be vegan if you leave out ham hocks and such; corn bread can also be made vegan-wise).
April 27—5:30 gather; 6:00 eat; 7:00 read and play; 8:30 clean up
Church of the Savior UCC, 934 N Weisgarber Dr, Knoxville, TN 37909.
Knoxville Argentine Tango Society: Monthly Milonga
Category: Classes & workshops, Dance and Free event
8pm - midnight
Flynn Center, 828 Tulip Ave, Knoxville TN
No partner needed
PROMOTING ARGENTINE TANGO IN THE KNOXVILLE AREA - IF YOU CAN WALK, YOU CAN DANCE ARGENTINE TANGO!
We have a weekly drills/practica and a monthly milonga along with workshops by regional and international teachers several times a year. We can also point you toward regular group lessons in Knoxville, workshops across the region, and the the entire wonderful world of Argentine tango. So what are you waiting for? Come dance with us! There are no excuses.
Contact us (tangoknoxville@gmail.com) with your questions or drop in on one of our events! http://www.knoxvilletango.org/
Skymart Art, Craft and Makers Festival
Category: Culinary arts, Exhibitions & visual art, Festivals & special events, Fine Crafts, Free event, Kids & family and Music
In Historic Downtown Morristown, 10 AM - 5 PM
Handmade pottery, fabric goods, jewelry, art, photography, and great foods for purchase as well as live entertainment!
Knoxville Children's Theatre: Little Women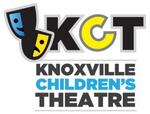 April 26, 2019 — May 12, 2019
Category: Kids & family and Theatre
Knoxville Children's Theatre will present a live stage adaptation of the beloved children's novel Little Women, by Louisa May Alcott. The play will be performed April 26 through May 12: Thursdays and Fridays at 7 PM, Saturdays at 1 PM and 5 PM, and Sundays at 3 PM.
Little Women is one of the most widely read novels of all time and named one of the "Top 100 Books for Children" by the National Education Association. As another Christmas arrives with Mr. March still off at the war front, Mrs. March's daughters are growing up to be strikingly different from each other. Jo is willful, impulsive, and temperamental, whereas Beth is humble and selfless. Meg does not see a future outside her hometown, whereas Amy dreams of Europe. Jo and Laurence are inseparable in their youth, but which of the "Little Women" will he marry? And if "Laurie" is too conventional for Jo, what kind of man will she ever end up with? Ripe with life lessons about the change from child into young adult, Little Women is a timeless American classic.
The play is performed by 14 talented young actors, from ages 12 to 17. The March sisters are portrayed by 4 veteran KCT performers: Brycen Ritchie plays Jo, Emma Stark plays Amy, and Beth is played by Maddy Grace Payne. Campbell Ella plays the oldest March sister Meg, while the sisters' mother, Mrs. March, also known as Marme, is played by Kennis Van Dyke. The girls' friend Laurence is played by Dale Gross. The play is directed by KCT student intern, Charlotte Stark. The production team includes 3 students from the L&N STEM Academy. KCT is east Tennessee's leading producer of plays for children.
Tickets are $12 per Adult, $10 per child. Reservations are strongly recommended. Group rates are available for groups of 12 or more by making advance reservations by phone. Knoxville Children's Theatre, 109 E. Churchwell Avenue, Knoxville, TN 37917. Information: 865-208-3677, www.knoxvillechildrenstheatre.com