Calendar of Events
Sunday, April 21, 2019
Knoxville Walking Tours
April 19, 2019 — April 22, 2019
Category: Festivals & special events and History & heritage
KNOXVILLE WALKING TOURS – THE EARLY YEARS
APRIL 19, 2019 5:00 PM – 6:30
EARLY YEARS
Step back over two centuries and visit Knoxville's founders as you listen to the stories of the settlement of White's Fort and establishment of the capital of the Southwest Territory at the headwaters of the Tennessee.
DETAILS:
Meet on the porch of the East Tennessee History Center, 601 S. Gay Street. Tours last approximately 90 minutes.
Adults: $20. Children 6-12: $14 (Group rate available). For more information or to book your tour, please visit the Knoxville Walking Tours Website
*Proceeds from this tour help to support the Knoxville History Project


KNOXVILLE WALKING TOURS – KNOXVILLE'S MUSICAL HISTORY
APRIL 20, 2019 1:30 PM – 3:00 PM
Tribal to Techno
Knoxville's story has always been set to music, from the time when the poetic rhythms of the native Cherokee tribes still echoed in the hills and the ballads of the Scots-Irish settlers were sung around campfires on the riverbanks. Immigrants from all over the world brought new instruments and tunes to enliven the song and East Tennessee became known as a home to musicians of every genre, whether classical, jazz, R&B, rock-n-roll, Americana, or the avant-garde sounds of ska, techno, and whatever's unveiled at this year's Big Ears Festival.
Details:
Meet in the Knoxville Visitor Center, 301 S. Gay Street. Tours last approximately 90 minutes.
Adults: $20. Children 6-12: $14 (Group rate available). For more information or to book your tour, please visit the Knoxville Walking Tours Website
*Proceeds from this tour help to support the Knoxville History Project


KNOXVILLE WALKING TOURS – THE CIVIL WAR IN KNOXVILLE
APRIL 22, 2019 2:00 PM – 3:30 PM
A City Divided
It's been over 150 years since the battle of Knoxville, one of the most sharply divided cities during the civil war. Occupied by both sides with recruiting offices set up on Gay Street on the same day, Knoxville was home to spies, street fights, and family feuds that outlasted the war.
Visit the downtown sites and then get an overview of the battles and fortifications from the observation deck of the Sunsphere.
Details:
Meet on the porch of the East Tennessee History Center, 601 S. Gay Street. Tours last approximately 90 minutes.
Adults: $25. Children 6-12: $17 (Group rate available). For more information or to book your tour, please visit the Knoxville Walking Tours Website
*Proceeds from this tour help to support the Knoxville History Project
http://knoxvillewalkingtours.com/
McClung Museum Spring Store Sale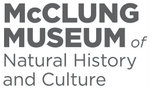 April 15, 2019 — April 21, 2019
Category: Festivals & special events and Fine Crafts
McClung Museum Spring Store Sale
Enjoy new merchandise and 10 percent off all sales at the McClung Museum Store's annual Spring Sale from April 15 through 21, 2019. Books, jewelry, children's toys, and more!
Museum members receive an additional 10% off all purchases.
Frank H. McClung Museum of Natural History and Culture
1327 Circle Park, Knoxville, TN 37996
Hours: M-Sa 9-5, Su 1-5. Information: 865-974-2144, http://mcclungmuseum.utk.edu
East Tennessee Bluegrass Association: Jam Sessions
April 14, 2019 — December 15, 2019
Category: Free event and Music
Every other Sunday! 2-3 PM for beginners and 3-6 PM for all others.
The East Tennessee Bluegrass Association strives to promote and advance traditional bluegrass music through education, outreach and community for all generations. Support and aid other groups which advocate bluegrass music and to foster a multi-generational community to learn and grow musically.
Check https://etnba.org/events for locations.
Tennessee Valley Unitarian Universalist Church: Exhibit by Robert H. Thompson and Anita DeAngelis
April 13, 2019 — June 12, 2019
Category: Exhibitions & visual art and Free event
Free and open to the public
Reception Friday, April 19, 6:00 to 7:30 pm. Artists' talks at 6:30 pm.

Robert H. Thompson
Robert H. Thompson paints words -- ideas and phrases -- which appear as realistic physical objects existing in landscape settings. The landscape settings are reproductions of paintings by other artists, which Thompson modifies by adding words painted with acrylic paint. (This practice was extensively developed by artist and Chattanooga-area native Wayne White.) Describing the resulting images as "something like illustrated fragments of haiku," Thompson tries to create modestly benign dreamlike (surrealistic) images that might lead viewers to experience modestly benign creative responses as the left sides of their brains (verbal processing) and right sides (visual processing) try to work together to sort things out.

Anita M. DeAngelis
In Repose is a collection of drawings of retired racing greyhounds. While the dogs are known for running at great speeds in short burst upwards of 45 miles per hours, the dogs represented in this work are now adopted into homes and intentionally depicted in a resting state. Greyhounds are one of the oldest breeds of dogs, and they are the only breed named in the Bible (Proverbs 30:29-31, King James Version). Racing greyhounds are often misunderstood. While their racing lives are greatly scheduled, transitioning from an athlete to a pet is a significant change in lifestyle requiring adjustment to new families and living in a home. They are typically gentle, quiet, and loyal dogs, and most find pet homes upon retirement from the racing industry.
Tennessee Valley Unitarian Universalist Church, 2931 Kingston Pike, Knoxville, TN 37919. Gallery hours: M-Th 10-5, Su 10-1. Information: 865-523-4176, www.tvuuc.org
Flying Anvil Theatre: A DOLL'S HOUSE, PART 2
April 11, 2019 — April 28, 2019
Category: Theatre
As a door slams in 1879 Norway, a young wife and mother leaves behind her family, freeing herself from the shackles of traditional societal constraints. Now, 15 years later, that same door opens to reveal Nora, a changed woman with an incredibly awkward favor to ask the people who she abandoned. Lucas Hnath's bitingly funny sequel to Ibsen's revolutionary masterpiece unfolds in a series of bristling stand-offs that reveal in Nora's world, much like our own, behind every opinion there is a person, and a slamming door isn't just an end, but also the chance for a new beginning. Starring Nancy Duckles, John Ferguson, Maddie Poeta, & Linda High; directed by Casey Sams.
"Smart, funny and utterly engrossing … This unexpectedly rich sequel reminds us that houses tremble and sometimes fall when doors slam, and that there are living people within, who may be wounded or lost … Mr. Hnath has a deft hand for combining incongruous elements to illuminating ends." - NY Times
"...lots of laugh-out-loud humor combined with thoroughly believable character development. But the real star is Mr. Hnath's script. Rarely is something from the past made so present." - Philadelphia Inquirer
"...a triumph of ambivalent feminist comedy. It's the kind of play you hope won't end." - Miami Herald
"A sophisticated sequel that offers vibrancy and wit." - The Guardian
Thursdays through Saturdays at 7:30 pm and Sundays at 2 pm.
One pay-what-you-can preview on April 11 at 7:30 pm.
TICKET PRICES: Thu & Sun $22 ($16 for students with ID); Fri & Sat $24 ($16 for students with ID)
Get your tickets now! https://www.ticketpeak.com/res/FlyingAnvil or you can call our box office at 865-357-1309.
Performed at 1300 Rocky Hill Rd, Knoxville TN 37919
WDVX: Downtown Jam at Blackhorse Brewery
April 7, 2019 — December 15, 2019
12-1 PM
Category: Festivals & special events, Free event and Music
3:00 PM - 6:00 PM
1st & 3rd Sunday of each month
Support for WDVX comes from the Blackhorse Brewery on Gay Street in Downtown Knoxville.. Hosting the new WDVX Downtown Jam.. It's on Sunday afternoon April 7, beginning at three….. Banjos, fiddles, mandolins and guitars all welcome.. This is a great opportunity to meet new musical friends, learn tunes and jam!!
865-544-1029
info@wdvx.com
http://wdvx.com
Blackhorse Brewery Gay Street Pub, 430 S Gay St, Knoxville, TN 37902
(865) 249-8511 or http://blackhorsebrews.com/knoxville-tennessee/
Art Market Gallery: Featuring Nelson Ziegler
April 5, 2019 — April 28, 2019
Category: Exhibitions & visual art, Fine Crafts and Free event
Nelson Ziegler is the Art Market Gallery's featured artist for April - exhibiting both 2D work, (watercolors), and 3D - wood turning.
Please join us for the opening of this exciting exhibit on the First Friday Reception, April 5th, 5:30 - 9 p.m., at the Art Market Gallery.
Nelson Ziegler, of Sevierville, Tennessee in the Smoky Mountains, is a graduate of The Art Institute of Boston and Northwestern Academy of Watercolor. He has won many awards for both his painting and woodturning, both regionally and nationally. Among them, Gold Medal for watercolor at the American Artists Professional League, Honorable Mention-The Artist's Magazine annual competition. He was chosen the Spring Wildflower Pilgrimage artist of the year in 2016.
He has participated in numerous juried exhibitions in New York including Allied Artists, American Artists Professional League, Salmagundi Club, Knickerbocker Artists, National Arts Club, Hudson Valley Arts Association, as well as Adirondack National Watercolor Exhibition, Faces of America (a national watercolor portrait show), Academic Artists Association, Springfield Arts League, Springfield, MA, Guild of Boston Artists, Copley Society, Boston, MA, North Shore Arts Association, Gloucester, MA, Tennessee Watercolor Society and Arrowmont School of Arts & Crafts. A member of the National Watercolor Society, New England Watercolor Society, The Oil Painters of America and the Northshore Art Association and the American Association of Woodturners. Nelson's works are in many private and corporate collections throughout the country.
Art Market Gallery, 422 S. Gay St, Knoxville, TN 37902. Hours: Tu-Th & Sa 11-6, Fri 11-9, Su 1-5. Information: 865-525-5265, www.artmarketgallery.net
Awaken Coffee: Exhibition by Elle Colquitt
April 5, 2019 — April 28, 2019
Category: Exhibitions & visual art and Free event
Awaken Coffee will host an opening reception on April 5th featuring local photographer Elle Colquitt beginning at 6 pm. Colquitt is fascinated with reflections and their odd juxtapositions and layered imagery, suggesting that nothing is ever what it appears to be. In her photography series, Reflecting on Knoxville, she challenges the viewer to look closely for hidden components that lie just beneath the surface. Stop by for great art and great coffee!
Opening Fri Apr 5, 6-9 PM
Regular business hours are: M-Th 7am-9pm, F 7am-10pm, Sat. 8am-10pm, Sun 1:30pm-8pm
Awaken Coffee, 125 W Jackson Ave, Knoxville, TN 37902
https://www.facebook.com/awakencoffeeoldcity/
Rala: Dolly Parton exhibition
April 5, 2019 — April 28, 2019
Category: Exhibitions & visual art and Free event
THE DOLLY ART SHOW IS FINALLY HERE!
Come by Rala on Friday, April 5th, from 6PM-9PM for the show opening. Contest awards will be announced at 7 PM. The show will feature original paintings, drawings, sculptures, and other visual handmade art centered around Dolly, her spirit, and her legacy in Tennessee. If you can't make it on Friday, no worries. The show will be up through the rest of the month.
Rala: Regional and Local Artisans, 112 W. Jackson Ave, Knoxville, TN 37902. Information: 865-525-7888, https://shoprala.com. Instagram: @ShopRala
BAD WATER: Catherine Richards: A THOUSAND FUTURES
April 5, 2019 — April 28, 2019
Category: Exhibitions & visual art and Free event
BAD WATER presents Catherine Richards: A THOUSAND FUTURES.
In A THOUSAND FUTURES, shape is the vocabulary that builds into a writing system. Uninhibitedly pulling from a multitude of cultural strata in a study of how meaning and language is formed, Richards assembles a new linguistic structure by placing these references on the same hierarchical plane. The viewer is presented with a language that can be seen and felt, but does not seek to be linearly read or understood. Free from narrative, the gallery becomes an interpretive space, where meaning is perceived in the cultivated charge of each shape, in the moment of fracture from their cultural referent, rather than their particular legibility. Language is broken down and reconstructed, flattened and stretched, remaining fluid and free from the designation of time. The circle is a sun, but also an opening in a tantric painting, a roundabout in an urban city, a aerial view of a column in a plan. A tear drop turned horizontally becomes a mouth from Egyptian hieroglyphics, or an Eye of Providence from Christian iconography. Through change in scale, repetition, proximity and grouping, the shapes act conversationally, speechifying each other, allowing for meaning to emerge in their private chatter.
Animated by intuitive arrangement, design and play intertwine in material and spatial relationships. Constructed utilizing digital fabrication, the wood forms are sealed with a vibrant yellow vinyl, recalling the aesthetics of product display, accessory, adornment. Like a hoop earring hooked on an earlobe, a large fan fastens between two vertical structures; circles nestle into the corners of two beams; a small arch is hugged by a weighty vertical plank. Embedded into the walls of the gallery, the bright shapes adapt, becoming playful patterns woven in a fabric. The space becomes a tapestry.

Catherine Richards (Cleveland, OH) received a Master of Architecture and Bachelor of Science from the College of Design, Architecture, Art and Planning (DAAP) at The University of Cincinnati. Recent exhibitions and performances include Contemporary Arts Center (Cincinnati, OH), Carl Solway Gallery (Cincinnati, OH) and 21c Museum Hotel (Cincinnati, OH). Her work expands the understanding of architecture at multiple scales —including discrete objects, jewelry, textile, sculpture, video and installations. Richards' work has been featured on freize.com and in ArtPrize.
BAD WATER is an artist-run gallery set in a once vacant backyard structure located in Knoxville, Tennessee | behind 320 E. Churchwell Ave. Hours: opening receptions & by appointment. writetobadwater@gmail.com, @bad__water, https://badwater.gallery/