Calendar of Events
Tuesday, April 2, 2019
East Tennessee Historical Society: A Home for Our Past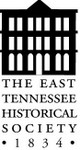 April 2, 2019 — June 9, 2019
Category: Exhibitions & visual art and History & heritage
When the Museum of East Tennessee History opened in 1993, it fulfilled a shared vision to preserve and interpret the region's rich history for the benefit of all, a vision first articulated a century and a half earlier. On May 5, 1834, Dr. J.G.M. Ramsey addressed a group of a historically-minded citizens gathered for the first annual meeting of the East Tennessee Historical and Antiquarian Society. Concerned that many of the participants in Tennessee's early history were passing away and with them their memories, Ramsey issued a call to action: "Let us hasten to redeem the time that is lost."

Today, 185 years later, Dr. J.G.M. Ramsey's plea to save Tennessee's past continues to reverberate in the galleries of the East Tennessee Historical Society's museum, a permanent home for our region's cherished stories, traditions, and artifacts. The East Tennessee Historical Society actively began collecting artifacts and producing award-winning interpretive exhibits in 1993, which has now grown to more than 15,000 artifacts housed within the East Tennessee History Center. In this special exhibition, ETHS is excited to highlight East Tennessee's unique history through a variety of artifacts, with at least one exhibited item from each year of ETHS's active 25 years of collections, most of which are on display for the first time.

The exhibition, celebrating the 25th anniversary of the founding of the Museum of East Tennessee History and the tenth of the signature exhibition "Voices of the Land: The People of East Tennessee," includes more than thirty-five artifacts and numerous photographs and illustrations representative of East Tennessee's unique history. Some of the items include an 1883 Springfield penny-farthing, the first apparatus to be called a "bicycle"; an 1822 artificial hand that belonged to a teacher from Union County; a silver coffee and tea service from the East Tennessee and Virginia Railroad presented to Superintendent James Baker Hoxsie upon his retirement in 1866; a coverlet woven by one of the famed Walker sisters of Greenbrier; a shirt stating "Healing in the name of Jesus. Take up serpents, Acts 2:38" worn during religious services practicing snake handling in Cocke County; an 1817 bead necklace belonging to Eliza Sevier, the wife of Templin Ross and the granddaughter of both John Sevier and Cherokee Chief Oconostota; a 1907 baseball uniform from a coal town's team in Marrion County; and the distinctive backdrop and wall clock from WBIR-TV variety program "The Cas Walker Farm & Home Show." The exhibit also features a brilliant display of East Tennessee furniture, textiles, folk art, instruments, and vintage toys.
New artifacts have been added to the exhibition for its extension, including a flag of the 39th Tennessee Regiment from the Battle of Horseshoe Bend; Civil War field drum, drumsticks, and daguerreotype that belonged to Martin E. Parmelle, Knoxville's last Civil War veteran; a Tennessee muzzle-loading percussion rifle; a "Pots of Flowers" quilt attributed to Mary Jane Spangler Green that is said to have been hidden under her dress in Civil War raids to prevent being taken by Union soldiers; a wood-fired face jug by local potter Peter Rose; an 1825-1850 pie safe from the border of Greene and Hawkins Counties; a 1902 oak basket from the Riverdale Community of East Knoxville; a 1930s roadside sign for Indian Cave, the Grainger County tourist attraction; and paintings by Charles Krutch, Jim Gray, and Lucile Smith.
East Tennessee Historical Society, 601 S. Gay Street, Knoxville, TN 37902. Museum hours: M-F 9-4, Sa 10-4, Su 1-5. Information: 865-215-8824, www.easttnhistory.org
Brandon Woods: Eureka (1.0)
April 2, 2019 — April 30, 2019
Category: Exhibitions & visual art and Free event
Brandon Woods presents Eureka (1.0), an exhibition of hard-edge, geometric abstract paintings on linen which investigate the impact of language on perception and the development of meaning through bold fields of saturated colors. The result of Woods' interdisciplinary approach to painting, these works were created through the use of his innovative Eureka algorithm—a chance-based, linear process which produces data determining the works' colors and compositions. Approaching this data as a definition for the finished work, Woods' intuitive responses throughout his painting process serve as a metaphor for the viewer's cognitive and psychological processes in analyzing and interpreting abstract visual information. https://www.brandonwoodsart.com
On exhibition throughout the month of April in Rothrock, the bookstore to the immediate right as you enter the library. At Lawson McGhee Knox County Public Library, 500 W Church Ave, Knoxville, TN 37902. Gallery Hours: Monday-Saturday: 10:30am-4:30pm, Sunday: 1:00pm-4:00pm (closed April 19-21)
Knoxville Jazz Orchestra: Monty Alexander and Harlem-Kingston Express Meet KJO
Category: Music
Famed pianist Monty Alexander is a native of Kingston, Jamaica, and his band Harlem-Kingston Express revels in those Caribbean roots. The project combines two groups into one, seamlessly blending rocking Reggae music with classic, acoustic jazz. For this special command performance, Monty brings with him four friends from Jamaica to provide the Reggae. The KJO rhythm section and horns will provide the jazz. Promises to be a night to remember for everyone involved!
At the Bijou Theatre, 803 South Gay Street, Knoxville, TN, 37902. Knoxville Jazz Orchestra: 865-573-3226, www.knoxjazz.org
Church of the Ascension: The Choir of New College, Oxford
Category: Music
Choir of Men and Boys of New College, Oxford, appears on April 2 at 7:30pm. This extraordinary ensemble with Robert Quinney conducting will showcase the very best of the choral art.
Tickets are available online or through the box office. Student ticket prices are available only through the box office. Bulk ticket purchases for schools must also go through the box office. Please call 865-588-0589 and ask for Andrew Morehead for box office sales. We accept Cash, Check, Visa, MasterCard, Discover, and AmericanExpress.
Church of the Ascension, 800 S Northshore Dr, Knoxville, TN 37919. Information: 865-588-0589, www.knoxvilleascension.org
UT School of Music: Spring Tuba Thing 2: Soloists
Category: Free event and Music
Ensemble event; UT tuba and euphonium students perform solos in a variety of styles
Natalie Haslam Music Center, Sandra G. Powell Recital Hall
8pm
UT School of Music: Unless otherwise noted, concerts are FREE and open to the public. The Alumni Memorial Building located at 1408 Middle Drive on the UT campus. (The James R. Cox Auditorium is located in the Alumni Memorial Building.) The Natalie Haslam Music Center is located at 1741 Volunteer Blvd on the UT campus. *For individual or small group performances, please check the web site or call the day of the event for updates or cancellations: 865-974-5678, www.music.utk.edu/events
Dogwood Arts: Art In Public Places
April 1, 2019 — March 10, 2020
Category: Exhibitions & visual art and Free event
Dogwood Arts Art In Public Places - Temporary Sculpture Exhibition
An exhibition of large-scale outdoor sculptures in downtown Knoxville, the McGhee Tyson Airport, Zoo Knoxville, and Oak Ridge. The annual rotating installation is one of many Dogwood Arts programs focused on providing access to the arts for everyone, promoting awareness of the strong visual arts community thriving in our region, and creating a vibrant and inspiring environment for residents and visitors to experience.
Sculpture installation will take place March 22-23, 2019.
Dogwood Arts, 123 W. Jackson Ave, Knoxville, TN 37902. Information: 865-637-4561, www.dogwoodarts.com
The Glowing Body: Karma Month
March 31, 2019 — April 30, 2019
Category: Festivals & special events
It is time again for our annual KARMA month! In April, nearly ALL of our weekly classes will be donation-based. This is our effort to make a positive impact in the community, and showcase what we do year round at The Glowing Body.
Join us for a Karma Kick-Off party on Sunday, March 31st, featuring TreeTop Coffee Shop, with 10% of their sales going to Harmony Family Center. There will be chair massage by GB therapists, light snacks, merchandise/class pass giveaways, and our usual Sunday Karma classes!
Please tell family, friends, co-workers, neighbors. and anyone else who will listen about Karma Month at Glowing Body!
Glowing Body, 711 Irwin Street, Knoxville, TN 37917. Information: 865-545-4088, https://www.glowingbody.net/karma-month/
Oak Ridge Art Center: Then and Now: Traditional to Contemporary Quilts
March 30, 2019 — May 11, 2019
Category: Exhibitions & visual art and Free event
Opening Reception on March 30, 7 to 9 pm, gallery talk at 6:30 pm
By Members of the Norris Ritzy Thimbles and the Oak Ridge Bits & Pieces Quilt Guilds
In the Arts community a discussion of art versus craft is a long running diatribe. Is it art? Is it craft? I cannot tell you the number of times I have heard, "If an object is functional it CANNOT be art, it is JUST craft!" What? Are you kidding? !! Is there a difference? Design is design, beauty is beauty? Meaningful is even better. I finally heard an adage I could get behind, "If it is functional, it is a higher form of art." What could be better than having a piece of work that is not only beautiful or meaningful AND have it be functional? Quilts have long exemplified this approach to arts & crafts. Since the Gees Bend quilters won the respect of the arts world several years ago, many have looked at these familiar and often overlooked designs with fresh eyes and...Voila! Art where there once was home craft! March 23 through May 11, 2019 the Art Center will host a wonderful collection of quilts both created by and/or collected by the members of two of our regional quilt guilds—the Ritzy Thimbles of Norris and the Bits & Pieces of Oak Ridge. I would like to stress the "created by and/or collected by" aspect of this show, for not only will there be work by these talented artists, but work that so snared their attention that it made them want to possess the pieces. While I realize many will be family pieces (I would so love to have one of the quilts my Grandmother or Mother made) there will also be pieces that fascinated the artists. As we do in many of our themed exhibitions, we have asked the artists to share with us their rationale for choosing to produce or collect the pieces that they are showing. In this way we can all learn a little bit about what these artisans are seeing in the work and, perhaps, the hallmarks of what they find special in each work. Seeing the creations through the eyes of those who revere it will undoubtedly teach us all something very interesting about those special techniques, styles, and patterns that comprise each piece. In addition, I think we could learn much about the tradition the work was born of and, for the contemporary work, how it breaks with tradition and creates something new. For years as quilters bring their work into Open Show, we have been fascinated with their recounting of how they took a traditional pattern or idea and transformed it by changing sizes, shapes or color patterns into a design that was far from the original idea. As interesting, were the stories of how the artists developed the idea that lead to the patterning they utilized. Perhaps because the quilt artists were used to using patterns and often utilize a repeating idea, they were very aware of how the idea formed, how it evolved into the current composition, and were able to articulate it. We think "Then and Now" will prove to be very interesting as these creatives share their process with us.
Oak Ridge Art Center, 201 Badger Avenue, Oak Ridge, TN 37830. Hours: Tu-F 9-5, Sa-M 1-4. Information: 865-482-1441, www.oakridgeartcenter.org
Friends of the Library: Annual Used Book Sales
March 30, 2019 — April 2, 2019
Category: Festivals & special events, Fundraisers and Literature & readings
Friends of the Knox County Public Library Annual Used Book Sale. Thousands of carefully selected used books and much more for sale at amazingly low prices.
Saturday, March 30, through Tuesday, April 2,
The Jacob Building at Chilhowee Park, 3301 East Magnolia Avenue,
Knoxville, 37914 (easy access with ample free parking!)
Sale Hours and Special Days
Saturday, March 30: Members-Only Day, 10 a.m.–6 p.m.
(Join Friends or renew your membership now or at the door on the day of the sale!)
Sunday, March 31: Open to the public, 10 a.m.–6 p.m.
Monday, April 1: Half-Price Day! Open to the public, 10 a.m.–6 p.m.
($5 Bag Sale for teachers and librarians from 4–6 p.m.)
Tuesday, April 2: Bag Sale Day! Open to the public, 10 a.m.–3 p.m.
($5/bag of books; bags will be provided.)
Payment Methods Accepted: Cash, checks (over $5), and all US-issued and most internationally issued magstripe or chip cards bearing a Visa, MasterCard, American Express, Discover, JCB, or UnionPay logo.
The Jacob Building at Chilhowee Park is part of an 81-acre, multi-use venue owned by the City of Knoxville. It is located blocks away from interstate access, a hop from the Knoxville Zoo, and minutes from downtown Knoxville. Ample free parking, including handicap parking, is available.
Visit the Chilhowee Park web page to view a map of the park, and enter 3301 East Magnolia Avenue in your smartphone or navigation system for driving directions.
http://www.knoxfriends.org/book-sales/annual-used-book-sale/
Ordinary is Extraordinary
March 29, 2019 — April 26, 2019
Category: Exhibitions & visual art and Free event
Come explore the ordinary transforming through different styles and media of art. Opening reception Fri Mar 29, 4-6 PM
Carson Newman University Library, 1st floor
1646 Russel Ave, Jefferson City
M-F 8:30-4:30, Sat 10-5 and Sun 2-midnight - public hours
Curated by Jessica Borchert - https://www.jessicaborchert.com/
Pellissippi State Community College: Annual Juried 
Student Art Exhibition
March 27, 2019 — April 17, 2019
Category: Exhibitions & visual art, Fine Crafts and Free event
Work by Pellissippi State Studio Art students
Hardin Valley Campus of Pellissippi State: 10915 Hardin Valley Road, Knoxville, TN 37932. Bagwell Center Gallery hours: M-F 9 AM - 9 PM. Information: 865-694-6405, www.pstcc.edu/arts
Clarence Brown Theatre: The REAL Inspector Hound
March 27, 2019 — April 14, 2019
Category: Theatre
By Tom Stoppard. Lab Theatre
Attending the premiere of a new murder mystery, two feuding theatre critics soon find themselves inside the play-within-a-play and implicated in the lethal activities of an escaped madman.
Clarence Brown Theatre, 1714 Andy Holt Ave on the UT campus, Knoxville, TN 37996. For information: 865-974-5161, www.clarencebrowntheatre.com. For tickets: 865-974-5161, 865-656-4444, www.knoxvilletickets.com