Calendar of Events
Friday, April 19, 2019
Knoxville Walking Tours
April 19, 2019 — April 22, 2019
Category: Festivals & special events and History & heritage
KNOXVILLE WALKING TOURS – THE EARLY YEARS
APRIL 19, 2019 5:00 PM – 6:30
EARLY YEARS
Step back over two centuries and visit Knoxville's founders as you listen to the stories of the settlement of White's Fort and establishment of the capital of the Southwest Territory at the headwaters of the Tennessee.
DETAILS:
Meet on the porch of the East Tennessee History Center, 601 S. Gay Street. Tours last approximately 90 minutes.
Adults: $20. Children 6-12: $14 (Group rate available). For more information or to book your tour, please visit the Knoxville Walking Tours Website
*Proceeds from this tour help to support the Knoxville History Project


KNOXVILLE WALKING TOURS – KNOXVILLE'S MUSICAL HISTORY
APRIL 20, 2019 1:30 PM – 3:00 PM
Tribal to Techno
Knoxville's story has always been set to music, from the time when the poetic rhythms of the native Cherokee tribes still echoed in the hills and the ballads of the Scots-Irish settlers were sung around campfires on the riverbanks. Immigrants from all over the world brought new instruments and tunes to enliven the song and East Tennessee became known as a home to musicians of every genre, whether classical, jazz, R&B, rock-n-roll, Americana, or the avant-garde sounds of ska, techno, and whatever's unveiled at this year's Big Ears Festival.
Details:
Meet in the Knoxville Visitor Center, 301 S. Gay Street. Tours last approximately 90 minutes.
Adults: $20. Children 6-12: $14 (Group rate available). For more information or to book your tour, please visit the Knoxville Walking Tours Website
*Proceeds from this tour help to support the Knoxville History Project


KNOXVILLE WALKING TOURS – THE CIVIL WAR IN KNOXVILLE
APRIL 22, 2019 2:00 PM – 3:30 PM
A City Divided
It's been over 150 years since the battle of Knoxville, one of the most sharply divided cities during the civil war. Occupied by both sides with recruiting offices set up on Gay Street on the same day, Knoxville was home to spies, street fights, and family feuds that outlasted the war.
Visit the downtown sites and then get an overview of the battles and fortifications from the observation deck of the Sunsphere.
Details:
Meet on the porch of the East Tennessee History Center, 601 S. Gay Street. Tours last approximately 90 minutes.
Adults: $25. Children 6-12: $17 (Group rate available). For more information or to book your tour, please visit the Knoxville Walking Tours Website
*Proceeds from this tour help to support the Knoxville History Project
http://knoxvillewalkingtours.com/
Knoxville Museum of Art: Alive After Five - Devan Jones and the Uptown Stomp
Category: Music
Alive After Five is a unique live music series that takes place in the smoke-free, casually elegant setting of the Ann and Steve Bailey Hall in the Knoxville Museum of Art. There is a live band on stage, seating at tables, two cash bars, food from area restaurants, free freshly popped popcorn, and free parking. Audience members can enjoy listening to music, dancing, and browsing the museum's art galleries. Admission is $15 for general and $10 for museum members and college students with ID. Ages 17 and under are admitted free.
Knoxville Museum of Art, 1050 World's Fair Park Dr, Knoxville, TN 37916. Hours: Tuesday-Saturday, 10AM-5PM, Sunday, 1-5PM. Information: 865-525-6101, www.knoxart.org
The Mill and Mine: Moon Taxi
Category: Music
Moon Taxi comes to The Mill and Mine on Friday, April 19, 2019.
8:00 PM (Doors 7:00 PM)
General Admission tickets are $32.50 plus fees advance/$35.00 plus fees day of show.
*Patrons under the age of 18 must be accompanied by a parent or legal guardian. This is a standing room only venue.*
The Mill & Mine, 227 W. Depot Avenue, Knoxville, TN 37917. Tickets/information: http://themillandmine.com.
Smoky Mountain Storytellers Association: Family Friendly Tales
Category: Free event and Literature & readings
Live Storytelling! 6-7:30 at Vienna Coffee House, 212 College St, Maryville, TN
Family Friendly Tales performed by Smoky Mountain Storytellers Roland Mote and Millie Sieber. Coffee and Dessert available. Free Parking. Donations Gratefully Accepted.
FB: Smoky Mountain Storytellers Association, or www.smokymountaintellers.org
865-429-1783
Knoxville Civic Auditorium: Bruce Bruce and Nephew Tommy
Category: Comedy
Bruce Bruce and Nephew Tommy
Friday, April 19 at 8:00 PM.
Knoxville Civic Auditorium, Knoxville, TN
Bruce Bruce is a name synonymous with keeping audiences rolling with
laughter thanks to his captivating improv skills and larger than life comedic
style. Bruce's steady style of comedy has been showcased across the country,
and he has been entertaining audiences young and old, and of all
backgrounds, for years. His wit, spontaneity and dazzling personality set him
apart from other standup comedians. Although Bruce is known for his adult
comedy, he prides himself on not using vulgarity to win a laugh, and is no
stranger in winning over new audiences with every appearance he makes.
Thomas "Nephew Tommy" Miles has built a career that encompasses radio, television,
film and more. Thomas' role as co-host of the nationally syndicated Steve Harvey
Morning Show puts him in front of a live radio audience of more than 8 million listeners
daily. Nephew Tommy provides a key role in the morning show, lighting it up with his
own cast of colorful characters and zany humor.
Knoxville Civic Auditorium and Coliseum, 500 Howard Baker Jr Blvd, Knoxville, TN 37915. Information: www.knoxvillecoliseum.com
McClung Museum Spring Store Sale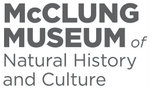 April 15, 2019 — April 21, 2019
Category: Festivals & special events and Fine Crafts
McClung Museum Spring Store Sale
Enjoy new merchandise and 10 percent off all sales at the McClung Museum Store's annual Spring Sale from April 15 through 21, 2019. Books, jewelry, children's toys, and more!
Museum members receive an additional 10% off all purchases.
Frank H. McClung Museum of Natural History and Culture
1327 Circle Park, Knoxville, TN 37996
Hours: M-Sa 9-5, Su 1-5. Information: 865-974-2144, http://mcclungmuseum.utk.edu
St. John's Cathedral Arts: Holy Week Services
April 15, 2019 — April 19, 2019
Category: Festivals & special events, Free event and Music
Labyrinth Walk
Monday, April 15 • 6 p.m.
Contemplative Stations of the
Cross, Tuesday, April 16 • 6 p.m.
Teaching and Taizé, Wednesday,
April 17 • 6 p.m.
Maundy Thursday, April 18 • 6 p.m.
Good Friday, April 19 • noon
Journey with us in the footsteps of Christ on the way to the cross, with a variety of experiences each day of the week. On Friday, enjoy the choir's performance of the Passion According to St. John by innovative and world-renowned Estonian composer Arvo Pärt. This performance likely will be standing room only, so arrive early!
St. John's Cathedral, 413 Cumberland Ave, Knoxville, TN 37902. Information: 865-525-7347, www.stjohnscathedral.org
Flying Anvil Theatre: A DOLL'S HOUSE, PART 2
April 11, 2019 — April 28, 2019
Category: Theatre
As a door slams in 1879 Norway, a young wife and mother leaves behind her family, freeing herself from the shackles of traditional societal constraints. Now, 15 years later, that same door opens to reveal Nora, a changed woman with an incredibly awkward favor to ask the people who she abandoned. Lucas Hnath's bitingly funny sequel to Ibsen's revolutionary masterpiece unfolds in a series of bristling stand-offs that reveal in Nora's world, much like our own, behind every opinion there is a person, and a slamming door isn't just an end, but also the chance for a new beginning. Starring Nancy Duckles, John Ferguson, Maddie Poeta, & Linda High; directed by Casey Sams.
"Smart, funny and utterly engrossing … This unexpectedly rich sequel reminds us that houses tremble and sometimes fall when doors slam, and that there are living people within, who may be wounded or lost … Mr. Hnath has a deft hand for combining incongruous elements to illuminating ends." - NY Times
"...lots of laugh-out-loud humor combined with thoroughly believable character development. But the real star is Mr. Hnath's script. Rarely is something from the past made so present." - Philadelphia Inquirer
"...a triumph of ambivalent feminist comedy. It's the kind of play you hope won't end." - Miami Herald
"A sophisticated sequel that offers vibrancy and wit." - The Guardian
Thursdays through Saturdays at 7:30 pm and Sundays at 2 pm.
One pay-what-you-can preview on April 11 at 7:30 pm.
TICKET PRICES: Thu & Sun $22 ($16 for students with ID); Fri & Sat $24 ($16 for students with ID)
Get your tickets now! https://www.ticketpeak.com/res/FlyingAnvil or you can call our box office at 865-357-1309.
Performed at 1300 Rocky Hill Rd, Knoxville TN 37919
Pineapple Consignment: Spring Pop-up
April 8, 2019 — April 19, 2019
Category: Festivals & special events and Free event
OUR SPRING POP-UP at Pineapple Consignment.
Join us April 9th-13th at 1134 N Broadway, Knoxville TN, 37917, for our Spring 2019 pop up shop!
Pineapple Consignment offers a shopping experience catered to you. You can shop Pineapple Consignment for free. What you'll find is high-quality new and gently used furniture and home decor—priced up to 90% off retail value! We're fairly picky and only accept items in good condition!
SIP & SHOP
Come join us, April 8th at 1134 N Broadway 5-8pm for Sip & Shop. An early access event where you can enjoy some wine, snacks, and an early chance to shop the sale before it's open to the public! $5 at the door (Cash or Credit).
For more information please visit https://pineappleconsignment.com
Art Guild at Fairfield Glade: A Breath of Fresh Art
April 5, 2019 — May 1, 2019
Category: Exhibitions & visual art, Fine Crafts and Free event
The Art Guild at Fairfield Glade presents the Spring Show: "A Breath of Fresh Art!"
This is a People's Choice Art Show, where the winning entries are chosen by the viewers. Please join the members of the Art Guild for the show's opening reception scheduled for Friday, April 5, from 5:00 – 7:00 p.m., at the Plateau Creative Arts Center (PCAC), located at 451 Lakeview Drive in Fairfield Glade.
A special added attraction at the reception will be performances by the Plateau Women's Chorus. This talented choral group will delight the art show gazers with selections from their upcoming concert, "Through the Rainbow: From Bach to Bebop!"
In addition to casting ballots at the show's reception, visitors can enjoy the Spring Show and cast a vote for their favorite Spring Show submissions at any time during the show's run from April 5th through May 1st. Artwork at the Spring Show includes watercolor, acrylic, and oil paintings, as well as photography, jewelry, pottery, woodwork, and other three-dimensional artwork. The Peoples' Choice Awards will be presented at the First Friday Reception on May 3rd.
The handicapped accessible PCAC gallery hours are 9:00 a.m. – 4:00 p.m., Monday through Saturday. For additional information about the Art Guild at Fairfield Glade, call the PCAC at 931-707-7249 or visit www.artguildfairfieldglade.net.