Calendar of Events
Thursday, April 18, 2019
New Harvest Farmers' Market
April 18, 2019 — November 21, 2019
Category: Culinary arts, Fine Crafts, Free event, Kids & family and Science & nature
Thursdays, 3pm-6pm
NHFM joins the Market Square Farmers' Market and Winter Farmers' Market at Nourish Knoxville, all as producer-only markets in Knox County that accept SNAP benefits, offer SNAP doubling, include PoP Club, and provide a Market Money program for customers who forget cash.
https://www.facebook.com/newharvestfarmersmarket/
4775 New Harvest Lane, Knoxville, Tennessee 37914
(865) 805-8687
www.nourishknoxville.org/new-harvest
Knoxville Symphony Orchestra: KSO UnStaged: VISION!

Category: Festivals & special events and Music
The KSO's UnStaged Series continues with a music-centric event exploring the relationship between music and visual art. Join us for UnStaged: VISION at the Knoxville Museum of art where your senses collide. Let the sounds of the Knoxville Symphony swell around you as you interact with various art forms curated for an intimate, unique experience. Create your own experience as we explore the relationship between music and visual art.
Thursday, April 18, 2019, 7 p.m. at the Knoxville Museum of Art.
More information to come. Tickets $40/person.
Knoxville Symphony Orchestra: 865-291-3310, www.knoxvillesymphony.com
Bijou Theatre: David Sedaris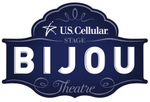 Category: Comedy
With sardonic wit and incisive social critiques, David Sedaris has become one of America's pre-eminent humor writers. He is the master of satire and one of today's most observant writers addressing the human condition. His latest book is a New York Times best-selling collection of his essays entitled Calypso.
Beloved for his personal essays and short stories, David Sedaris is the author of Barrel Fever, Holidays on Ice, Naked, Me Talk Pretty One Day, Dress Your Family in Corduroy and Denim, When You Are Engulfed in Flames, Let's Explore Diabetes with Owls, and Theft By Finding: Diaries (1977-2002). He is the author of Squirrel Seeks Chipmunk: A Modest Bestiary, a collection of fables with illustrations by Ian Falconer. Each of these books was an immediate bestseller. He was also the editor of Children Playing Before a Statue of Hercules: An Anthology of Outstanding Stories. His pieces regularly appear in The New Yorker and have twice been included in "The Best American Essays." There are over ten million copies of his books in print and they have been translated into 25 languages. In 2018 he was awarded the Terry Southern Prize for Humor, as well as the Medal for Spoken Language from the American Academy of Arts and Letters.
He and his sister, Amy Sedaris, have collaborated under the name "The Talent Family" and have written half-a-dozen plays which have been produced at La Mama, Lincoln Center, and The Drama Department in New York City. These plays include Stump the Host, Stitches, One Woman Shoe, which received an Obie Award, Incident at Cobbler's Knob, and The Book of Liz, which was published in book form by Dramatists Play Service.
Sedaris's original audio pieces can often be heard on the public radio show This American Life. He has been nominated for three Grammy Awards for Best Spoken Word and Best Comedy Album. His latest audio recording of new stories (recorded live) is "David Sedaris: Live for Your Listening Pleasure" (November 2009). A feature film adaptation of his story C.O.G. was released after a premiere at the Sundance Film Festival (2013). Since 2011, he can be heard annually on a series of live recordings on BBC Radio 4 entitled "Meet David Sedaris."
As a companion piece to his New York Times best-selling book Theft By Finding: Diaries (1977-2002), Jeffrey Jenkins published and edited an art book of Sedaris's diary covers, entitled David Sedaris Diaries: A Visual Compendium. A second volume of his diaries is expected for summer 2020.
You can follow David on Facebook at www.facebook.com/davidsedaris
or visit his official website at http://www.davidsedarisbooks.com/
At Bijou Theatre, 803 S. Gay Street, Knoxville, TN 37902. Information/tickets: 865-522-0832, www.knoxbijou.com, www.ticketmaster.com
Knoxville History Project: Annual Luncheon
Category: Free event, Fundraisers, History & heritage and Lectures
KHP's Annual Luncheon, our signature fundraising event, is scheduled for Thursday April 18 at the Foundry on the World's Fair Site. Since 2017, the Luncheon has generated more than $20,000 annually in support of KHP's work to research and promote the history and culture of Knoxville.

This year our honoree is Professor Emeritus Bruce Wheeler, in recognition for his significant contributions to local history. Our past honorees include Bradley Reeves and Louisa Trott, of Tennessee Archive of Image and Sound; and Bob Booker, formally of Beck Cultural Center.

Wheeler, a North Carolina native who earned his Ph.D. from the University of Virginia, began teaching history at the University of Tennessee back in 1970. For decades, UT's brighter liberal-arts students looked for any excuse to take his interesting and entertaining classes on multiple areas of American history, and it's not surprising that his insights and charismatic style have made him a favorite off campus as well.

There is no fee to attend the luncheon, but there will be an opportunity for everyone to make a donation to KHP in the amount of their choice. Gifts made in recognition of Prof. Wheeler's outstanding contributions to our city will be accepted at any time.
Knoxville History Project, 516 West Vine Avenue #8, Knoxville, TN 37902. Information: 865-300-4559, www.Knoxvillehistoryproject.org
Art Guild of Tellico Village: April Meeting with Lisa Bell
Category: Exhibitions & visual art, Free event and Lectures
The Art Guild of Tellico Village will have the talented Local artist, Lisa Bell, as our featured speaker. The Print Studio at Fuller's was founded by Lisa. Her passion for art and love for people drove her to create a place where she could help other artists grow their businesses and make their dreams realities.. Lisa and her crew work hard so that artists have options for their business and limitless possibilities for their creations. Even after seven years, Lisa still runs her business on the core values she began it with: quality, exceptional customer service, and products created by artists for artists.
Lisa's passion for art and her faith walk hand in hand in her pieces. Her captivating sunrises are meant to reflect the faithfulness of God and His everlasting promises. Psalms 65:8 "The whole earth is filled with awe at your wonders; where morning dawns, where evening fades, you call forth songs of joy." Lisa and her husband Mike have been married for 34 years, and together they have 5 wonderful children. Lisa's dedication to her family is a cornerstone of her life and the love she freely gives is evident in the power and the emotion of her art. Lisa has always had a deep love and calling to the arts, but it wasn't until 2006 that she fully gave herself to the occupation of being an artist full time. Since then, she has received awards in local art shows, and used her work as a ministry through organizations like Women at the Well. Lisa now owns a successful printing business called The Print Studio at Fuller's where she works to give other local artists premium fine art prints.
Time and Location: 9:30am to 12:30pm – Top floor of the Tellico Village Yacht Club.
Refreshments: Light refreshments and beverages will be served before the speaker presents.
https://www.tellicoartguild.org/
Maker Meetup | Broadway Block Party
Category: Exhibitions & visual art and Free event
Hosted by The Maker City
Free! Thu, April 18, 2019, 6:00 PM – 8:00 PM EDT
Creative collisions happen when makers, artisans, small-scale manufacturers, and entrepreneurs get together! Come one, come all! Maker Meetups are open to local makers and anyone interested in the maker movement. Connect with other makers and local creatives and learn more about the exciting work being done in our area! We'll tour some of the many working studios in Uptown North Knoxville. From fine art to a treasure hunt of items you can repurpose, recycle, reuse & reclaim for your artistic creations.
We'll start at 6 pm at Broadway Studios & Gallery, 1127 N Broadway
Proceed to Vacuum Shop Studios, 1326 N Broadway
And end up at Architectural Antics, 820 N Broadway
https://www.eventbrite.com/e/maker-meetup-broadway-block-party-tickets-59288034106
The Book Behind My Story with Booth Andrews
Category: Free event, Lectures and Literature & readings
Hosted by Knox County Public Library
Thursday at 6 PM – 7 PM
At Knox County Public Library, 500 W Church Ave, Knoxville, Tennessee 37902
Join Booth Andrews, Founder and Principal of Booth Andrews Consulting, in a discussion of Happier Now: How to Stop Chasing Perfection and Embrace Everyday Moments (Even the Difficult Ones) by Nataly Kogan.
The Knoxville History Project Presents: How UT Became UT: Tales from the Hill
Category: Free event, History & heritage and Lectures
Hosted by Maple Hall and The Knoxville History Project
Thursday at 6:30 PM – 8:30 PM
Maple Hall, 414 South Gay Street, Knoxville, Tennessee 37902
With special guest, Bob Hutton, University of Tennessee Historian
UT celebrates its 225th anniversary this year, making it one of America's oldest public universities—but it wasn't always on the Hill. In fact, in 1794, Blount College, as it was known, was in an ordinary house on Gay Street, just a block and a half from Maple Hall, where we have these monthly events. Its early years were sometimes harrowing, and in fact, after the untimely death of its founder, the college closed for 11 years before reopening. UT professor Bob Hutton, already an award-winning author for his book Bloody Breathitt, about feudal violence in Kentucky, has been working for a couple of years on the official updated history of UT, to be published later this year. He'll share some highlights of what he's learned.
Free program. Food and drinks are available for purchase. 21 and up only.
https://www.facebook.com/events/2091172547646423
Girls Rock! for Girls Rock Camp
Category: Fundraisers and Music
Thursday at 7 PM – 9 PM
The Central Collective, 923 N Central St, Knoxville, Tennessee 37917
Girls Rock! for Girls Rock Camp is a live music event in which all the revenue goes to support the Girls Rock Camp here in Knoxville. $10 at the door! The event will include live performances from The Pinklets, Nayeema Hoffman, and Cece Coakley, as well as sweet treats, prizes and more!
Ewing Gallery: CAPSTONE 2019
April 17, 2019 — April 18, 2019
Category: Exhibitions & visual art and Free event
April 17 - 18th (Reception: April 17 4:00pm - 7:00pm)
With Reid Arowood, Kelly Moore, Marcus Taylor, Andy Gordon, Kayla Dean, Ellen Nikbakht, Ashley Bergner, Ronald Levy, Olivia Lichterman, Leah Garland, Mary Badillo, Dylan Tan, Jodi Canfield
The Capstone course is a requirement for all BFA Studio Art majors. Students take Capstone in the final semester of their BFA degree. During Capstone students engage in a self-initiated research project to demonstrate that a graduating senior has learned and can practice the skills and concepts of a chosen concentration (2D, 3D, 4D). The Capstone also demonstrates the student's ability to intellectualize and articulate issues and ideas about contemporary art. Successful completion of the Capstone course is a requirement of graduation.
Ewing Gallery, 1715 Volunteer Blvd on the UT campus, Knoxville, TN 37996. Information: 865-974-3200, www.ewing-gallery.utk.edu
McClung Museum Spring Store Sale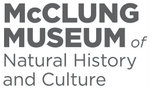 April 15, 2019 — April 21, 2019
Category: Festivals & special events and Fine Crafts
McClung Museum Spring Store Sale
Enjoy new merchandise and 10 percent off all sales at the McClung Museum Store's annual Spring Sale from April 15 through 21, 2019. Books, jewelry, children's toys, and more!
Museum members receive an additional 10% off all purchases.
Frank H. McClung Museum of Natural History and Culture
1327 Circle Park, Knoxville, TN 37996
Hours: M-Sa 9-5, Su 1-5. Information: 865-974-2144, http://mcclungmuseum.utk.edu
St. John's Cathedral Arts: Holy Week Services
April 15, 2019 — April 19, 2019
Category: Festivals & special events, Free event and Music
Labyrinth Walk
Monday, April 15 • 6 p.m.
Contemplative Stations of the
Cross, Tuesday, April 16 • 6 p.m.
Teaching and Taizé, Wednesday,
April 17 • 6 p.m.
Maundy Thursday, April 18 • 6 p.m.
Good Friday, April 19 • noon
Journey with us in the footsteps of Christ on the way to the cross, with a variety of experiences each day of the week. On Friday, enjoy the choir's performance of the Passion According to St. John by innovative and world-renowned Estonian composer Arvo Pärt. This performance likely will be standing room only, so arrive early!
St. John's Cathedral, 413 Cumberland Ave, Knoxville, TN 37902. Information: 865-525-7347, www.stjohnscathedral.org