Calendar of Events
Thursday, April 25, 2019
Central High School Musical Theatre: Once on this Island
April 25, 2019 — April 28, 2019
Category: Theatre
Central High School Musical Theatre presents Once On This Island, a love story set on an island in the Caribbean but complicated by the two different worlds that exist between the rich and the poor on the island. The peasants pray constantly to the Gods of the Island who control water, earth, love, and death. Ti'Moune has dreams of living a life beyond the world of the peasants and makes a bargain with the gods to prove love is stronger than death. In her journey, she brings together the two worlds of the island and proves that love is the strongest force of all.
Central High School, 5321 Jacksboro Pike, Knoxville, TN.
Performances April 25, 26, 27 at 7:30 and April 28 at 2:30
Tickets: Adults $10, Students $7, children 9 and under free
(865)689-1400
The Arts at Pellissippi State: Spring Choral Concert
Category: Free event and Music
Performance takes place in the Clayton Performing Arts Center.
At Pellissippi State, we're all about providing opportunities to all. The Arts at Pellissippi State — through free and inexpensive theatre and musical productions, art exhibits and faculty lectures — ensures everyone can experience the transformative power of the arts. All events take place on the Hardin Valley Campus, 10915 Hardin Valley Road, Knoxville, TN 37932. Information: 865-694-6405, www.pstcc.edu/arts
UT School of Music: VolOpera Program
Category: Free event, Music and Theatre
Ensemble event; a mini version of Mozart's Marriage of Figaro with the Chamber Orchestra conducted by Logan Campbell.
Thursday, April 25 at 8:00pm to 10:00pm
Natalie Haslam Music Center, Sandra G. Powell Recital Hall
UT School of Music: Unless otherwise noted, concerts are FREE and open to the public. The Alumni Memorial Building located at 1408 Middle Drive on the UT campus. (The James R. Cox Auditorium is located in the Alumni Memorial Building.) The Natalie Haslam Music Center is located at 1741 Volunteer Blvd on the UT campus. *For individual or small group performances, please check the web site or call the day of the event for updates or cancellations: 865-974-5678, www.music.utk.edu/events
John T. O'Connor Senior Center: ART Showcase
Category: Exhibitions & visual art and Free event
The public is invited to attend this exhibition featuring the work of local senior crocheters, knitters, painters, photographers, quilters & woodcarvers. In partnership with Knoxville High.
At John T. O'Connor Senior Center, 611 Winona St, Knoxville 37917.
Info: calie.terry@oconnorcenter.org
O'Connor Center: Annual Art Showcase & Reception
Category: Exhibitions & visual art and Free event
This year's annual Art Showcase & Reception features the various "art" groups here at the Center. We're expanding it a bit this year to include work from several other art classes (knitting, camera club, crocheting, woodcarvers, etc.) so it should be easy for everyone to find something to enjoy!
(865) 523-1135
O'Connor Center, 611 Winona Street, Knoxville TN 37917
sue.massingill@oconnorcenter.org
Clarence Brown Theatre: The Madwoman of Chaillot
April 24, 2019 — May 12, 2019
Category: Theatre
By Jean Giraudoux. Translated by Laurence Senelick.
CBT Mainstage
Starring Carol Mayo Jenkins
A group of corrupt oil men want to drill right under the streets of Paris. But Countess Aurelia and her band of eccentric followers are having none of it! a treasure of French poetic satire since its premiere in 1945, the characters, the absurdities, and the political commentary seem just as relevant today.
Clarence Brown Theatre, 1714 Andy Holt Ave on the UT campus, Knoxville, TN 37996. For information: 865-974-5161, www.clarencebrowntheatre.com. For tickets: 865-974-5161, 865-656-4444, www.knoxvilletickets.com
Great Smoky Mountains National Park: Spring Wildflower Pilgrimage
April 24, 2019 — April 27, 2019
Category: Science & nature
Knoxville Museum of Art: Artists on Location, A Plein Air Painting Event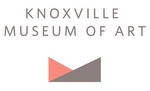 April 22, 2019 — April 27, 2019
Category: Exhibitions & visual art, Festivals & special events and Free event
The Guild of the Knoxville Museum of Art presents Artists On Location exhibition and art sale April 27, 2019 5:30-9 PM.
Camille "Candy" Day is the featured artist and event judge for ARTISTS ON LOCATION 2019. The Guild of KMA is honored to have Day as judge and welcome her to this time honored event in Knoxville.
This event will provide both new and seasoned collectors the chance to acquire original paintings of some of Knoxville's best-known sites.
Throughout the week of April 22–26, local and regional artists will capture on canvas the many varied scenes in and around Knoxville. From urban street to pastoral garden settings, the public is invited to watch artists in action as they paint "en plein air" at locations around town.
Artists will exhibit and sell their works at the exhibition and art sale on April 27. The annual event is free and open to the public, and includes light refreshments and a cash bar. A portion of the proceeds of the sale will benefit the Knoxville Museum of Art.
Painting in open air or "plein air" became popular in the mid- 19th century when artists of the French Impressionist movement sought to paint light and its changing ephemeral qualities in the atmosphere. The practice of painting on location increased with the development of transportable paint tubes and box easels.
Knoxville Museum of Art, 1050 World's Fair Park Dr, Knoxville, TN 37916. Information: 865-525-6101, www.knoxart.org
Pellissippi State Community College: CGT Design Showcase
April 22, 2019 — April 27, 2019
Category: Exhibitions & visual art and Free event
Showcase by Pellissippi State Communication Graphics Technology students
Hardin Valley Campus of Pellissippi State: 10915 Hardin Valley Road, Knoxville, TN 37932. Bagwell Center Gallery hours: M-F 9 AM - 9 PM. Information: 865-694-6405, www.pstcc.edu/arts
Knoxville Argentine Tango Society: Guided Practica
April 18, 2019 — December 19, 2019
Category: Classes & workshops, Dance and Free event
Thursday Class/Guided Practica
7-9pm at Derail Zone, 717 Winona Street, Knoxville, TN 37917
We have a weekly drills/practica and a monthly milonga along with workshops by regional and international teachers several times a year. We can also point you toward regular group lessons in Knoxville, workshops across the region, and the the entire wonderful world of Argentine tango. So what are you waiting for? Come dance with us! There are no excuses.
Contact us (tangoknoxville@gmail.com) with your questions or drop in on one of our events! http://www.knoxvilletango.org/
New Harvest Farmers' Market
April 18, 2019 — November 21, 2019
Category: Culinary arts, Fine Crafts, Free event, Kids & family and Science & nature
Thursdays, 3pm-6pm
NHFM joins the Market Square Farmers' Market and Winter Farmers' Market at Nourish Knoxville, all as producer-only markets in Knox County that accept SNAP benefits, offer SNAP doubling, include PoP Club, and provide a Market Money program for customers who forget cash.
https://www.facebook.com/newharvestfarmersmarket/
4775 New Harvest Lane, Knoxville, Tennessee 37914
(865) 805-8687
www.nourishknoxville.org/new-harvest
Tennessee Valley Unitarian Universalist Church: Exhibit by Robert H. Thompson and Anita DeAngelis
April 13, 2019 — June 12, 2019
Category: Exhibitions & visual art and Free event
Free and open to the public
Reception Friday, April 19, 6:00 to 7:30 pm. Artists' talks at 6:30 pm.

Robert H. Thompson
Robert H. Thompson paints words -- ideas and phrases -- which appear as realistic physical objects existing in landscape settings. The landscape settings are reproductions of paintings by other artists, which Thompson modifies by adding words painted with acrylic paint. (This practice was extensively developed by artist and Chattanooga-area native Wayne White.) Describing the resulting images as "something like illustrated fragments of haiku," Thompson tries to create modestly benign dreamlike (surrealistic) images that might lead viewers to experience modestly benign creative responses as the left sides of their brains (verbal processing) and right sides (visual processing) try to work together to sort things out.

Anita M. DeAngelis
In Repose is a collection of drawings of retired racing greyhounds. While the dogs are known for running at great speeds in short burst upwards of 45 miles per hours, the dogs represented in this work are now adopted into homes and intentionally depicted in a resting state. Greyhounds are one of the oldest breeds of dogs, and they are the only breed named in the Bible (Proverbs 30:29-31, King James Version). Racing greyhounds are often misunderstood. While their racing lives are greatly scheduled, transitioning from an athlete to a pet is a significant change in lifestyle requiring adjustment to new families and living in a home. They are typically gentle, quiet, and loyal dogs, and most find pet homes upon retirement from the racing industry.
Tennessee Valley Unitarian Universalist Church, 2931 Kingston Pike, Knoxville, TN 37919. Gallery hours: M-Th 10-5, Su 10-1. Information: 865-523-4176, www.tvuuc.org