Calendar of Events
Wednesday, March 27, 2019
Pellissippi State Community College: Annual Juried 
Student Art Exhibition
March 27, 2019 — April 17, 2019
Category: Exhibitions & visual art, Fine Crafts and Free event
Work by Pellissippi State Studio Art students
Hardin Valley Campus of Pellissippi State: 10915 Hardin Valley Road, Knoxville, TN 37932. Bagwell Center Gallery hours: M-F 9 AM - 9 PM. Information: 865-694-6405, www.pstcc.edu/arts
Clarence Brown Theatre: The REAL Inspector Hound
March 27, 2019 — April 14, 2019
Category: Theatre
By Tom Stoppard. Lab Theatre
Attending the premiere of a new murder mystery, two feuding theatre critics soon find themselves inside the play-within-a-play and implicated in the lethal activities of an escaped madman.
Clarence Brown Theatre, 1714 Andy Holt Ave on the UT campus, Knoxville, TN 37996. For information: 865-974-5161, www.clarencebrowntheatre.com. For tickets: 865-974-5161, 865-656-4444, www.knoxvilletickets.com
Knoxville Symphony Orchestra: The Q Series at The Emporium Center

Category: Music
The Knoxville Symphony Orchestra presents the KSO Q Series at The Emporium Center for classical music Wednesdays! Single tickets are $18 in advance/$20 at the door.
This concert features a one-hour performance by the Principal Quartet and the Woodwind Quintet and tickets include lunch.
Thursday and Friday evenings at 7:30 PM at the Tennessee Theatre, 604 S. Gay Street, Knoxville, TN 37902. Tickets and information: 865-291-3310, www.knoxvillesymphony.com
Knoxville Museum of Art: Dine & Discover
Category: Exhibitions & visual art, Free event and Lectures
With Julie Warren Conn, marble sculptor
Participants may bring lunch or call Kate Faulkner at 865-525-6101 x246 in advance to order a boxed lunch.
Knoxville Museum of Art, 1050 World's Fair Park Dr, Knoxville, TN 37916. Hours: Tuesday-Saturday, 10AM-5PM, Sunday, 1-5PM. Information: 865-525-6101, www.knoxart.org
Knox County Public Library: Books Sandwiched In with Dr. Kelsey Ellis
Category: Free event, Lectures and Literature & readings
Knox County Public Library invites the public to join Dr. Kelsey Ellis for a discussion of The Cure for Catastrophe: How We Can Stop Manufacturing Natural Disasters by Robert Muir-Wood, at noon on Wednesday, March 27 in the East Tennessee History Center auditorium (601 South Gay Street).

In The Cure for Catastrophe, global risk expert Robert Muir-Wood argues that our natural disasters are in fact human ones: we build in the wrong places and in the wrong way, putting brick buildings in earthquake country, timber ones in fire zones and coastal cities in the paths of hurricanes. Recognizing how disasters are manufactured gives us the power to act. Muir-Wood shows the power and promise of new predictive technologies and envisions a future where information and action come together to end the pain and destruction wrought by natural catastrophes.

Dr. Kelsey Ellis is an Assistant Professor in the Department of Geography at the University of Tennessee. She received her PhD from Florida State University in 2010. She is a hazard climatologist, focusing on the spatial and temporal patterns of atmospheric hazards, most often hurricanes and tornadoes. Dr. Ellis collaborates with researchers in other disciplines to understand hazards from a more holistic approach, combining her climatology knowledge with knowledge from engineering and social work in an attempt to lessen human risk and/or vulnerability to weather and climate hazards.

Books Sandwiched In is made possible by the generous support of the Friends of Knox County Public Library. Bring a sandwich or pick up something at a downtown restaurant. Drinks will be available for 50 cents.
https://www.knoxlib.org/calendar-programs/programs-and-partnerships/books-sandwiched
The Rape of Recy Taylor Film Screening
Category: Film, Free event and History & heritage
Hosted by UT Office of Multicultural Student Life
Art & Architecture Building UT Campus, Knoxville, Tennessee 37916
The University of Tennessee, Knoxville Chapter of NAACP Presents The Official Screening of the Rape of Recy Taylor
Recy Taylor, a 24-year-old black mother and sharecropper, was gang raped by six white boys in 1944 Alabama. Common in Jim Crow South, few women spoke up in fear for their lives. Not Recy Taylor, who bravely identified her rapists. The NAACP sent its chief rape investigator Rosa Parks, who rallied support and triggered an unprecedented outcry for justice.
Our film exposes a legacy of physical abuse of black women and reveals Rosa Parks' intimate role in Recy Taylor's story. An attempted rape against Parks was but one inspiration for her ongoing work to find justice for countless women like Taylor. The 1955 bus boycott was an end result, not a beginning.
More and more women are now speaking up after rape. Our film tells the story of black women who spoke up when danger was greatest; it was their noble efforts to take back their bodies that led to the Montgomery Bus Boycott and movements that followed. The 2017 Global March by Women is linked to their courage. From sexual aggression on '40s southern streets to today's college campuses and to the threatened right to choose, it is control of women's bodies that powered the movement in Recy Taylor's day and fuels our outrage today. https://www.facebook.com/events/2124338844308931/
Tennessee Theatre: Shen Yun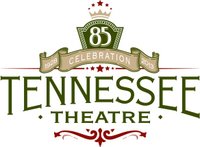 March 26, 2019 — March 27, 2019
7:30PM
Category: Dance and History & heritage
SHEN YUN IS BACK for two performances, March 26 and 27 at 7:30PM at the Tennessee Theatre.
The world's premier classical Chinese dance and music company brings you an all-new production. It's an unforgettable journey into 5,000 years of divinely inspired culture. Join the millions around the world who have been enchanted by Shen Yun.
Tennessee Theatre, 604 S. Gay Street, Knoxville, TN 37902. For information/tickets: 865-684-1200, www.tennesseetheatre.com, www.ticketmaster.com
Arrowmont School of Arts and Crafts: Burls & Baskets
March 25, 2019 — July 9, 2019
Category: Exhibitions & visual art, Fine Crafts and Free event
"Burls and Baskets", curated by Kari Woolsey & Everett Hoffman
Burls and Baskets is an exhibition curated by two of Arrowmont's current Artists-In-Residence Kari Woolsey and Everett Hoffman. The show was conceived as a way to activate the newly renovated Jerry Drown Wood Gallery and highlight the unique and diverse work in Arrowmont's permanent collection. Traditional baskets like the White Oak Basket by Lydia Whaley (Aunt Liddy) highlight the history of the school and its cornerstone to Gatlinburg history; while contemporary baskets like John Garret's Flora's Slipper Basket with its neon colors and alternative materials draw attention to the current work being made on the same campus almost 100 years later. The exhibition simultaneously features a wide range of wood sculptures and turned bowls donated by Jerry Drown for which the gallery is named. Wooden blows like Liam' O'Neil's Bowl made from bog oak is complimented by the unique use of laminated wood in Purple Shadows created by Virginia Dodson. The exhibition underscores the deep traditions that Arrowmont is founded on and looks forward to how contemporary artist are building upon that tradition.
GEOFFREY A. WOLPERT GALLERY, Arrowmont School of Arts and Crafts
Arrowmont School of Arts and Crafts, 556 Parkway, Gatlinburg, TN 37738. Information: 865-436-5860, www.arrowmont.org
Ewing Gallery: MFA Exhibitions
March 25, 2019 — April 2, 2019
Category: Exhibitions & visual art and Free event
Featuring the culminating work of our graduating class, on display March 25-April 2 at the Ewing Gallery of Art + Architecture.
Reception: 5-8 p.m. Friday, March 29
The first set of shows feature Rachel Sevier (Ceramics), Holly Kelly (Sculpture), Katie Gentner (Painting + Drawing), and Mengmeng Shang (Time-Based Art).
GALLERY HOURS
M:10-5 | T: 10-5 | W: 10-5 | TR: 10-7:30 | F: 10-5 | SUN: 1-4
Ewing Gallery, 1715 Volunteer Blvd on the UT campus, Knoxville, TN 37996. Information: 865-974-3200, www.ewing-gallery.utk.edu
Marilyn Kallet: Spring Poetry Events
March 22, 2019 — June 18, 2019
Category: Classes & workshops, Free event, Lectures and Literature & readings
Marilyn Kallet, City of Knoxville's Poet Laureate
*March 22, noon: Poetry reading for WDVX, inaugural show for the new series. Visit Knoxville, 301 South Gay Street, Knoxville.
*March 22 and 23, 7 p.m.: Discussion leader with Dawnie Steadman, Regal Cinemas, premiere of "To Dust," featuring Matthew Broderick, set at the Body Farm.
March 28, 4 p.m., Poetry workshop, ETSU, hosted by Jesse Graves. GRAVESJ@mail.etsu.edu
*March 28, 6 p.m., Poetry reading and workshop, "Writing Praise Poems in Troubled Times," Johnson City Public Library. 100 West Millard Street, Johnson City.
*April 4, 7 p.m. Poetry reading with Donna Doyle, Knoxville Writers' Guild. Central United Methodist Church, 201 Third Avenue, Knoxville.
April 13. Reading for the Botanical Gardens, in Linda Parsons Marion's garden! 11-1 p.m., 2909 Fountain Park Boulevard, Knoxville. lindaleeparsons@gmail.com (Fundraiser for the Knoxville Botanical Gardens).
April 21: 11:15-12:30, Reading with Patricia Clark and Alice Friman, North American Review poetry conference, Bartlett Hall, Room 1000. University of Northern Iowa, Cedar Falls.
April 26, noon, poem for the Mayor's State of the City address.
April 27-May 5, residency, Virginia Center for the Creative Arts, Sweet Briar.
May 2nd, 6-8:30 p.m., Marilyn Kallet will be honored by the Virginia Center for the Creative Arts at the Soirée, Virginia Museum of Fine Arts, 200 N. Boulevard, Richmond. For tickets, contact VCCA Executive Director Joy Heyrman, jheyrman@vcca.com. (Fundraiser for the Virginia Center).
June 7-18, Mentor for "Writing the River" residency in Auvillar, France. Sponsored by the Virginia Center for the Creative Arts.
Information: mkallet@utk.edu or http://marilynkallet.com/
Arrowmont School of Arts and Crafts: 69th Annual Spring Wildflower Pilgrimage Artist of the Year: Judy Lavoie
March 22, 2019 — April 27, 2019
Category: Exhibitions & visual art and Free event
Reception: Wednesday, April 24th 5:00-7:00 PM
"69th Annual Spring Wildflower Pilgrimage Artist of the Year: Judy Lavoie"
The Spring Wildflower Pilgrimage is an annual five-day event in Great Smoky Mountains National Park offering professionally guided programs which explore the region's rich wildflowers, wildlife, ecology, culture, and natural history through walks, motorcades, photographic tours, art classes, and indoor seminars. Each year, an artist is selected to be featured on the cover of the SWP brochure, T-shirt, and are honored with a solo exhibition at Arrowmont School of Arts and Crafts. This year's SWP Artist-of-the-Year is Judy Lavoie.
Lavoie's artwork has won many awards, including Best Of Show in the prestigious 2018 Tennessee Watercolor Society Juried Exhibition. Today she is grateful for the opportunity to indulge in her passion for painting. Inspiration comes from her surroundings, a rural Tennessee community in the Appalachian foothills. In the forest surrounding her home, Judy has identified more than 100 wildflower varieties – an endless source of painting subjects. View her work and learn more on her website and art blog, at www.judy-lavoie-art.com.
GEOFFREY A. WOLPERT GALLERY, Arrowmont School of Arts and Crafts
Arrowmont School of Arts and Crafts, 556 Parkway, Gatlinburg, TN 37738. Information: 865-436-5860, www.arrowmont.org
Shekinah Souls Art Exhibit
March 18, 2019 — April 20, 2019
Category: Exhibitions & visual art and Free event
Featuring artist Alan Jones (Theophilus)
At Burlington Library, 4614 Asheville Hwy, Knoxville TN 37914