Calendar of Events
Thursday, March 14, 2019
Marble City Opera: Beneath Suspicion & Letters from George To Evelyn
March 14, 2019 — March 16, 2019
March 14, 15, & 16 at 7:30pm - SOLD OUT
& March 16 at 3:30pm - JUST ADDED
"Beneath Suspicion" by: Jesse Ayers
Lindsey Fuson, soprano as "Elizabeth Van Lew"
Denisha Pompey, soprano as "Mary"
"Vignettes: Letters from George to Evelyn (from the Private Papers of a World War II Bride)" by: Alan Louis Smith
Elena Stabile, soprano
This event is a double bill featuring the chamber opera "Beneath Suspicion" and a performance of the song cycle, "Vignettes: Letters from George to Evelyn..."
Written by Knoxville native and University of Tennessee alum Jesse Ayers, "Beneath Suspicion" is a one act chamber opera based on the real-life story of two women whose actions had a profound impact on the outcome of the Civil War. Upon her father's death, Elizabeth Van Lew, a passionate abolitionist known around Richmond as "Crazy Bet, frees her family's slaves, including a young household servant named Mary. Richmond is the capital of the Confederacy, but nearly half of its inhabitants are Union sympathizers. Bet sets up a spy ring to report Confederate movements to the Union military. Mary must decide if she will undertake the daring plan she believes God has revealed to her, or if she will shrink back to maintain her safety and personal freedom. Both women were inducted into the Military Intelligence Hall of Fame in the 1990s.
Tickets: $30 Adults, $15 Students. At Blount Mansion, 200 W. Hill Avenue, Knoxville, TN 37902. Marble City Opera: 646-217-1580, www.marblecityopera.com
Knoxville Symphony Orchestra: William Shaub Plays Mendelssohn

March 14, 2019 — March 15, 2019
7:30 PM
Category: Music
Part of the Knoxville Symphony Orchestra's 2018-2019 Moxley Carmichael Masterworks Series.
This Masterworks performance takes the audience on a journey of symphonic transformation through history. The orchestra is led by the direction of Mei-Ann Chen, renowned recipient of the first dual degree in conducting and violin from the New England Conservatory, and sought after conductor extraordinaire. Her conducting has made her an international sensation while being realized stylistically for her engaging dynamics and energy. The night will also include the performance of Mendelssohn's "Violin Concerto" performed by KSO Concertmaster William Shaub. The night concludes with a moving story put to music entitled "Symphonic Metamorphosis on a Theme by Carl Maria Von Weber" by Paul Hindemith.
Thursday and Friday evenings at 7:30 PM at the Tennessee Theatre, 604 S. Gay Street, Knoxville, TN 37902. Tickets and information: 865-291-3310, www.knoxvillesymphony.com
Jubilee Community Arts: Knoxville Square Dance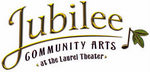 Jubilee Community Arts presents Knoxville Square Dance with live old-time music by The Spring Lizards and calling by Stan Sharp and Leo Collins
The Knoxville Square Dance is back on second Thursdays at the Laurel! No experience or partner is necessary and the atmosphere is casual. (No taps, please.) Admission: $7 ($5 for students & JCA members). Follow the Knoxville Square Dance on Facebook: https://www.facebook.com/pages/Knoxville-Square-Dance/165061626899964
The Laurel Theater is located on the corner of 16th and Laurel Avenue in the historic Fort Sanders neighborhood of Knoxville near the UT campus. Jubilee Community Arts, 1538 Laurel Ave, Knoxville, TN 37916. For information: 865-522-5851, www.jubileearts.org.
UT School of Art: Artist Lecture with Zuzanna Dyrda
Category: Free event and Lectures
Part of the School of Art's Spring 2019 Lecture Series at the School of Art

We invite you to attend these exciting lectures by visiting artists and educators brought to campus by the UT School of Art and its partners. All lectures in the series are free and open to the public. Held in the McCarty Auditorium, Art + Architecture Building. Parking services usually stops ticketing by 7 p.m., or you can find visitor parking on campus.
Zuzanna Dyrda is an assistant professor at the Eugeniusz Geppert Academy of Art and Design in Wrocław, Poland. She experiments with various nontraditional materials and substrates and focuses on the conceptual and social aspects of printmaking.
https://art.utk.edu/events/
Phone: 865-974-3407 or art@utk.edu
Diversity Business Expo
March 14, 2019
8 AM - 12 PM
Category: Festivals & special events and Free event
Small, minority, woman-owned and veteran-owned businesses interested in working with local governments can meet with eight local governments in one location at the East Tennessee Purchasing Association's (ETPA) Diversity Business Expo. The event will be held at Overcoming Believers Church, 211 Harriett Tubman St., from 8 a.m.-noon. Attendees will have the opportunity to meet with government representatives who often make purchasing decisions without going through formal bid processes, such as warehouse clerks, purchasing card (P-card) holders and those who prepare purchase requisitions. https://knoxcommerce.com/2019/02/12/east-tennessee-purchasing-association-to-host-diversity-business-expo/
Food trucks will be available on-site. Registration is free for attendees. To register, visit https://bizexpo.questionpro.com.
Silas House Presents the Wilma Dykeman Stokely Memorial Lecture
Category: Free event, Lectures and Literature & readings
Best-selling author Silas House will present the 2019 Wilma Dykeman Stokely Memorial Lecture on Thursday, March 14, at 7 p.m. in the Ann and Steve Bailey Hall of the Knoxville Museum of Art. The event is free and open to the public.
House is the author of five novels, a book of creative nonfiction, and three plays. His work has also appeared in The New York Times and Salon. House's most recent novel, Southernmost, was long-listed for the Carnegie Medal for Excellence in Fiction and was one of the American Library Association's Ten Choices for Best Book Group Books of 2018, and one of Southern Living's Best Books of 2018.
House serves on the fiction faculty at the Spalding MFA in Creative Writing and as the NEH Chair at Berea College. He is a member of the Fellowship of Southern Writers, the recipient of three honorary doctorates, and is the winner of the Nautilus Award, an EB White Award, the Appalachian Book of the Year, the Jesse Stuart Award, the Lee Smith Award, and many other honors.
This year's Wilma Dykeman Stokely Memorial Lecture is hosted by Friends of the Knox County Public Library and the Library Society of the University of Tennessee. It is also sponsored by the Knox County Public Library, the Knox County Public Library Foundation, Union Ave Books, Knoxville Museum of Art, and WUOT.
The memorial lecture honors the late Wilma Dykeman Stokely (1920–2006), writer, speaker, teacher, historian, environmentalist, and long-time friend of the Knox County Public Library. Dykeman's papers are part of the Betsey B. Creekmore Special Collections and Archives at the University of Tennessee Libraries.
For more information on the event, contact Friends of the Knox County Public Library at 865.215.8775 or email info@knoxfriends.org. You can also visit http://www.knoxfriends.org/news-events/silas-house/.
UT Arboretum Society: Making Medicine with Herbs
Category: Classes & workshops and Science & nature
Backyard herb gardens and home apothecaries can supply a family with natural ingredients for traditional remedies. Come learn how to make herbal infusions, oils, salves and tinctures on Thursday, March 14, UT Arboretum Auditorium, 6:30-8pm.
The UT Arboretum Society presents, "Medicine Making with Herbs" with Kathy Mihalczo of Erin's Meadow Herb Farm. The Arboretum Society's Medicinal Plant series last fall with Kathy was a big hit. Now, she is returning just in time for spring. This time-honored way of treating everyday health concerns is simple, effective, affordable, and empowering. Herbs will be available for sale after the program.

Kathy E. Burke Mihalczo is the owner of Erin's Meadow Herb Farm in Anderson County near Oak Ridge, now in its 24th year. She is a past president of The Oak Ridge Farmer's Market, and a regular contributor on WBIR-TV "Mornings with Fox 43" in Knoxville. Kathy has presented programs for the Dogwood Arts Festival, Healthy Living Expo, University of Tennessee Gardens, and The Memphis Botanic Gardens.

The cost is $15 or $10 for UTAS members. Register on line at http://utarboretumsociety.org/rsvpmaker/medicine-making-with-herbs/. You can also send a check made out to UTAS for payment to Janet Bigelow, 10626 Forest Crest Road, Knoxville, TN 37922.
For more information, contact Michelle Campanis at 865-483-7277 or mcampani@utk.edu. Registration is required for this program.
The Central Collective: Pi Day Pie Pop Up Shop with Dale's Fried Pies
Category: Culinary arts
Pi Day Pie Pop Up Shop with Dale's Fried Pies, Thursday, March 14, 2019,
7:00 AM -10:00 AM.
Come celebrate Pi Day with Dale's Fried Pies! Stop by the Central Collective (923 N Central Street, 37917) on your way to work and grab pies for yourself or your whole office! We'll have an assortment of sweet and savory pies available for sale (all pies are $3 each) as well as coffee to help you start your day!
If you've missed seeing Dale's Fried Pies at local farmer's Markets and festivals, here's your chance to grab a pie and say hi!
The Central Collective, 923 N. Central Street, Knoxville, TN 37917. Information: 865-236-1590, info@thecentralcollective.com, www.thecentralcollective.com.
Making Beginnings: UT Art & Architecture alumni panel discussion
Category: Exhibitions & visual art, Fine Crafts, Free event and Lectures
Thursday at 6 PM – 8 PM
UT College of Architecture and Design, 1715 Volunteer Blvd, Knoxville, Tennessee 37996
Students, faculty and alumni, come hear from makers how to have a career as a maker. Alumni who work in Knoxville will host a panel discussion followed by a reception at 6 p.m. on March 14 in Art + Architecture 109 (reception in A + A 103). They will share their passion and motivation for launching their creative businesses and discuss their live/work lifestyles. Free event!
Panelists:
Alaina Smith of Cold Gold Jewelry
Brandon Pace of Sanders Pace Architecture
Forrest Kirkpatrick of fork design
Karly Stribling of Soil and Steel
Sarah Shebaro of Striped Light
Moderated by David Harman of Native Maps
Produced in partnership with The Maker City, The Mayor's Maker Council, UT College of Architecture and Design, University of Tennessee College of Arts & Sciences and UT Center for Career Development. https://www.facebook.com/events/330596597590629/
Knox St. Patrick's Day Parade and Cel-o-bragh-tion
Category: Festivals & special events, History & heritage, Kids & family and Music
Save the date, Saturday, March 14, 2020, for the Knox St. Patrick's Day Parade and the Cel-o-bragh-tion!
2020 PARADE takes place Saturday, March 14, 2020.
Check-In Time: 11:00 a.m.
Check-In Location: Knoxville Civic Auditorium and Coliseum
Step-Off Time: 12:55 p.m. at Knoxville Civic Auditorium and Coliseum
Ending Location: Parking Lot Behind Barley's
And the get ready to rock! This year's entertainment is booked. This year's Cel-o-bragh-tion (post parade) will include Appalachian Celtic rock band, Tuatha Dea, and The Ville Band, a go-to Top 40 Band cultivating a unique and original indie pop blend of music.
Make plans now to attend! Saturday, March 14, 2020 at Krutch Park, immediately following the St. Patrick's Parade.
Much more information at https://knoxstpatricksparade.com
Ijams Nature Center Gallery: Griffey's Sunshine Photography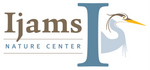 March 13, 2019 — March 31, 2019
Category: Exhibitions & visual art and Free event