Calendar of Events
Tuesday, March 5, 2019
Great Smoky Mountain Heritage Center: Tuesdays @ Two
March 5, 2019 — April 30, 2019
Category: History & heritage and Lectures
Join us Tuesdays at 2pm at the Great Smoky Mountains Heritage Center Auditorium for fun and informative programs on history, nature, folk lore, music and more! Made possible by a grant from First Tennessee Foundation, this weekly afternoon coffee social is FREE for GSMHC Members and to non-members with paid admission.
Programs for the Spring 2019:
March 5 - Bill Lea-Understanding the Misunderstood Black Bear
March 12 - Gordon Sisk- Buckskins
March 19 - Ben Jarrett- The American Chestnut Foundation
March 26 - Dr. Aaron Astor- Isaac Anderson
April 2 - Mark Davidson- Trails and Turnpikes
April 9 - Missy Kane- Smoky Mountain Hiking
April 16 - Jeff Hunter-Wildlife and Roadways
April 23 - Mary Beth Lima- Proper Canning Techniques
April 30 - Libby Weitnauer- Appalachian Music (Jam Session to follow)
Great Smoky Mountains Heritage Center, 3/4 mile east of traffic light at the Highway 321 and 73 intersection towards the Great Smoky Mountains National Park, Townsend, TN. Hours: M-Sa 10-5. Information: 865-448-0044, www.gsmheritagecenter.org
Marble City Opera: Downtown Knoxville Library Recitals
March 5, 2019 — March 26, 2019
Category: Free event, Kids & family and Music
Every Tuesday in March!

Aubrey Odle, mezzo-soprano
March 5, 6:30 PM

Brandon Gibson, baritone
March 12, 6:30 PM
Jacquie Brecheen, soprano
March 19, 6:30 PM
Blayne Ziegenfuss, tenor
March 26, 6:30 PM
All recitals are FREE and take place at the Downtown Knoxville Library. Marble City Opera: 646-217-1580, www.marblecityopera.com
Dogwood Arts: Synergy Exhibition
March 5, 2019 — March 24, 2019
Category: Exhibitions & visual art, Fine Crafts, Free event and Kids & family
CELEBRATE KNOXVILLE'S NEXT GENERATION OF ARTISTS & EDUCATORS
Clayton Center for the Arts

The Opening Reception and Awards Ceremony will be held at the Clayton Center for the Arts on March 15th from 5:30-9:00pm. All artists, their families, and friends are encouraged to attend this wonderful celebration!
Synergy showcases East Tennessee's most gifted K-12 art students alongside their teachers, diverse artists will participate in this special exhibition at the Clayton Center for the Arts. See the results of the artistic student-teacher synergy that happens every day in East Tennessee schools. The East Tennessee Art Educator Exhibition is a newer exhibition designed to promote the work of East Tennessee's finest teaching artists. K-12 art teachers and current art interns/student teachers from public schools, private schools and academies are invited to apply to the exhibition which will be alongside an exhibit featuring the creative works by East Tennessee's most gifted art students.
https://www.dogwoodarts.com/student-art-exhibition/
https://www.dogwoodarts.com/art-educator/
Dogwood Arts information: 865-637-4561, https://www.dogwoodarts.com
Knoxville Civic Auditorium: Joe Bonamassa
Category: Music
Here's your chance to experience Joe Bonamassa LIVE at the Knoxville Civic Auditorium on March 5, 2019!
TWO TIME GRAMMY-nominated blues-rock guitar icon Joe Bonamassa announces his new U.S. Spring tour dates for 2019 in support of his upcoming all-original Studio Album "Redemption" (J&R Adventures), which will be released September 21, 2018. Hailed worldwide as one of the greatest guitar players of his generation, Joe Bonamassa has almost single-handedly redefined the blues-rock genre and brought it into the mainstream.

Knoxville Civic Auditorium and Coliseum, 500 Howard Baker Jr Blvd, Knoxville, TN 37915. Information: www.knoxvillecoliseum.com
Clayton Center for the Arts: "Hale County This Morning, This Evening" Southern Circuit Tour
Category: Film
Southern Circuit screenings are funded in part by a grant from South Arts, a regional arts organization, in partnership with the National Endowment for the Arts.
Composed of intimate and unencumbered moments of people in a community in Alabama's Black Belt, Hale County This Morning, This Evening offers an emotive impression of the Historic South. Daniel Collins attends college in search of opportunity while Quincy Bryant becomes a father to an energetic son. Creating a poetic form that privileges the patiently observed interstices of their lives, RaMell Ross' film trumpets the beauty of life and consequences of race, while simultaneously existing as a testament to dreaming – despite the odds.
"By sticking to his impressionistic perspective, by fracturing his narrative, Ross achieves something genuinely poetic — a film whose very lightness is the key to its depth. Hale County traverses years, encompasses tragedy and beauty, all in just 78 minutes. His is an empathetic camera, focusing on the kinds of details that pull us into this world, with a photographer's eye for taking everyday moments and finding transcendence in them." ~ Bilge Ebiri, The Village Voice
Harold and Jean Lambert Recital Hall, $5 (free for students)
Clayton Center for the Arts: 502 East Lamar Alexander Parkway, Maryville, TN 37804. Information/tickets: 865-981-8590, www.ClaytonArtsCenter.com
The Arts at Pellissippi State: Honors Recital
Category: Free event and Music
Performance takes place in the Clayton Performing Arts Center.
At Pellissippi State, we're all about providing opportunities to all. The Arts at Pellissippi State — through free and inexpensive theatre and musical productions, art exhibits and faculty lectures — ensures everyone can experience the transformative power of the arts. All events take place on the Hardin Valley Campus, 10915 Hardin Valley Road, Knoxville, TN 37932. Information: 865-694-6405, www.pstcc.edu/arts
Ijams Nature Center: Take Action! Zero Waste 101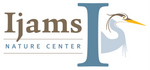 Category: Classes & workshops and Science & nature
Want to save the planet by being healthier and minimizing the waste you produce? Then join the low waste movement! Discover the basics of a low impact lifestyle, including how to start and sustain your changes, with health educator Kayla Simon. Kayla has been practicing Zero Waste since 2013 and will discuss how she's been able to reduce her waste by 80% in this fun, introductory session. You'll learn how to reduce, reuse, recycle and more with accessible, everyday habits. Kayla also will share some of her favorite tactics and resources in this session, the first of her three-part Zero Waste series. Don't miss the chance to get hands-on at session two, DIY Zero Waste Living: Body Products, on March 10, then learn how to make an even bigger impact at session three, Low Impact Living in Knoxville, on March 26. This program is FREE but you must register ahead of time; donations are gladly accepted. Participate in at least two activities identified as part of Take Action! March 1-April 14, 2019, and you'll be invited to the Action Heroes Conservation Celebration on Saturday, April 14! Take part in four or more activities and you'll receive a reward during the celebration! www.facebook.com/events/392001114940660
More events at http://ijams.org/events/. Ijams Nature Center, 2915 Island Home Ave, Knoxville, TN 37920. Hours: Grounds and trails open during daylight hours. Call for Visitor Center hours. Information: 865-577-4717, www.ijams.org
UT School of Music: Asher Armstrong; piano
Category: Free event and Music
Guest artist recital; University of Toronto piano faculty member Asher Armstrong
Natalie Haslam Music Center, Sandra G. Powell Recital Hall
8pm
UT School of Music: Unless otherwise noted, concerts are FREE and open to the public. The Alumni Memorial Building located at 1408 Middle Drive on the UT campus. (The James R. Cox Auditorium is located in the Alumni Memorial Building.) The Natalie Haslam Music Center is located at 1741 Volunteer Blvd on the UT campus. *For individual or small group performances, please check the web site or call the day of the event for updates or cancellations: 865-974-5678, www.music.utk.edu/events
East Tennessee Historical Society: Crossing the Aisle Lecture with Keel Hunt
Category: Free event, History & heritage, Lectures and Literature & readings
Keel Hunt, author of Crossing the Aisle, How Bipartisanship Brought Tennessee to the Twenty-First Century and Could Save America, will be the guest speaker for a lecture at the East Tennessee Historical Society, 601 S. Gay Street, on Tuesday, March 5, 2019. The lecture begins at 6 p.m. and is free and open to the public. The book will also be available for purchase in the Museum of East Tennessee History Gift Store.

About Crossing the Aisle: "The latter part of the twentieth century was a time of fundamental political transition across the South as increasing numbers of voters began choosing Republican candidates over Democrats. Yet in the 1980s and `90s, reform-focused policymaking – from better schools to improved highways and health care – flourished in Tennessee. This was the work of moderate leaders from both parties who had a capacity to work together a "across the aisle."

The Tennessee story, as the Pulitzer Prize-winning author Jon Meacham observes in his foreword to this book, offers striking examples of bipartisan cooperation on many policy fronts – and a mode of governing that provides lessons for America in this frustrating era of partisan stalemate."

The program is free and open to the public, who are invited to attend a reception to meet the author beginning at 5:30 p.m., followed by the lecture at 6:00 p.m.at the East Tennessee History Center, 601 S. Gay Street, Knoxville. Mr. Hunt will be signing books following his lecture and books will be available in the Museum Gift Store. For more information on the lecture, exhibitions, or museum hours, call 865-215-8824 or visit the website at www.EastTNHistory.org.
A Nashville native, Hunt, is a columnist and author of two books: Coup, the Day the Democrats Ousted Their Governor, published in 2013, the definitive account of the "pardons for pay" scandal that rocked Tennessee in the late 1970s; and Crossing the Aisle, How Bipartisanship Brought Tennessee to the 21st Century and Could Save America, published in 2018. He has been a reporter, editorial writer, Washington correspondent, and city editor for The Tennessean. As a special assistant to Governor Lamar Alexander, he worked with the development of Tennessee Homecoming '86 and other programs and he has served as a public affairs consultant to some of Tennessee's largest institutions, from businesses to non-profits. His column for the USA Today Tennessee Network appears regularly in in The Tennessean. He is a trustee of the Country Music Foundation and a member of the Board of Visitors of Middle Tennessee State University's Honors College.
Ewing Gallery: 72nd Annual Student Art Competition
March 4, 2019 — March 14, 2019
Category: Exhibitions & visual art and Free event
JOIN US! Monday, March 4th, 6-8pm for an opening reception and awards ceremony
Begun in 1947 by C. Kermit Ewing, founder of The University of Tennessee School of Art, the annual student exhibition has become one of the oldest competitions in the country and one of the highlights of the Ewing Gallery's exhibition season. This competition has been an outlet for UT's talented students for 72 years, wherein countless works of art of every form and medium have been displayed and applauded by The University and Knoxville community.
Hosted by Ewing Gallery of Art & Architecture and University of Tennessee School of Art
1715 Volunteer Blvd, Knoxville, Tennessee 37996
https://www.facebook.com/events/807381192940334/
Westminster Presbyterian Church's Schilling Gallery: Paintings by Lil and John Clinard
March 3, 2019 — April 30, 2019
Category: Exhibitions & visual art and Free event
Oil and Watermedia Paintings

Westminister Presbyterian Church, 6500 S Northshore Dr, Knoxville, TN 37919. Hours: M-R 9-4, F 9-12. Info: (865) 584-3957 or www.wpcknox.org
Ijams Nature Center: Take Action! Big and Small Ways to Save the Planet
March 2, 2019 — April 14, 2019
Category: Classes & workshops, Festivals & special events, Free event and Science & nature
Get Ready to Take Action! Join Ijams for "Take Action! Big and Small Ways to Save the Planet," a new initiative focused on environmental conservation. Free or low-cost classes, workshops and volunteer workdays will show you how to reduce your carbon footprint and protect natural resources. There's something for everyone in this series, so spread the word, bring your family and friends, and get ready to save the world. Attend two activities and you'll get to celebrate your accomplishments at an Action Heroes Conservation Celebration sponsored by Cherokee Distributing and Sierra Nevada Brewery. http://ijams.org/take-action-big-and-small-ways-to-save-the-planet/