Calendar of Events
Friday, March 8, 2019
Bijou Theatre: Marc Broussard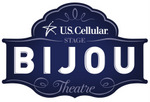 The Mill and Mine: Get the Led Out
Category: Music
Friday, March 8, 2019, 8:00 PM (Doors 7:00 PM) Get the Led Out comes to The Mill & Mine, 227 W. Depot Avenue, Knoxville, TN 37917.
Ages 18+
The Mill & Mine, 227 W. Depot Avenue, Knoxville, TN 37917. Tickets/information: http://themillandmine.com
Knoxville Museum of Art: Alive After Five - Nick Moss Band feat Dennis Gruenling
Category: Music
Alive After Five is a unique live music series that takes place in the smoke-free, casually elegant setting of the Ann and Steve Bailey Hall in the Knoxville Museum of Art. There is a live band on stage, seating at tables, two cash bars, food from area restaurants, free freshly popped popcorn, and free parking. Audience members can enjoy listening to music, dancing, and browsing the museum's art galleries. Admission is $15 for general and $10 for museum members and college students with ID. Ages 17 and under are admitted free.
Knoxville Museum of Art, 1050 World's Fair Park Dr, Knoxville, TN 37916. Hours: Tuesday-Saturday, 10AM-5PM, Sunday, 1-5PM. Information: 865-525-6101, www.knoxart.org
Mighty Mud: Raku Firing
Category: Exhibitions & visual art and Fine Crafts
Instructor: Megan Schefter
All ages and experience levels are welcome to participate in this event. This could be fun for the family, kids love the Raku process; or it could be a great "date night" event. The immediacy of Raku firings allow you to take home a beautiful piece of pottery for your home that night, but these decorative pieces are not food safe.
$35.00, All Materials Provided
Mighty Mud, 127 Jennings Avenue, Knoxville, TN 37917. Hours: Tu-F 11-6, Sat 9-5. Open studio time on Thu 6-9. Information: 865-595-1900, www.mightymudclay.com
Jubilee Community Arts: Roux du Bayou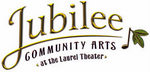 Category: Music
Cajun Dance Music
Accordionist Paul Gregoire from the town of Dulac in South Louisiana leads this Nashville based band Roux du Bayou, always a treat for Cajun dance enthusiasts. On guitar and vocals is South Louisiana native Wade Bernard; Jerry Prevost on drums and rounding out the group on fiddle, lead guitar and trumpet, from Nashville, Jimmy Clark.
Tickets: $15 (discounts apply to advance purchase, JCA members, students & seniors)

Jubilee Community Arts at the Laurel Theater, 1538 Laurel Ave, Knoxville, TN 37916. Tickets (discounts apply to advance purchase, JCA members, students & seniors) available through http://www.brownpapertickets.com/producer/1118485, 1-800-838-3006 ext 1, and at the door. For information: 865-522-5851, www.jubileearts.org
The Black Lillies | Secret City Radio Show
Category: Music
7 PM – 8:30 PM at American Museum of Science and Energy, 115 Main Street East, Oak Ridge, Tennessee 37830
$25.00
East Tennessee's Own WDVX and ORNL Federal Credit Union present the Secret City Radio Show at the American Museum of Science and Energy in Oak Ridge. The first show of 2019 is on Friday March 8th at 7PM, featuring music from East Tennessee's Own The Black Lillies, with a bit of science, history and more in this variety show broadcast live on WDVX.
March Acoustic Night at The Birdhouse
Category: Music
Friday at 3 PM – 11:59 PM
Birdhouse Knoxville, 800 N 4th Ave, Knoxville, Tennessee 37917
Civil Strife and Banana Slug Booking will be hosting an acoustic night on Friday, March 8th. The doors will open at 3 PM and we will have 7 acts performing from 4 PM until midnight.
Our 7 singer-songwriters will be Sydney Buckner Music, Zachariah Russell, Lauren Beeler Music, Zack Miles, Marci Pace, Jimi Holscher, & Eric Caldwell. It's only $5 to see all 7 acts and support these talented artists and the local music community.
Guests may bring their own booze and we will be checking IDs at the door. Please keep our Birdhouse Knoxville clean! https://www.facebook.com/events/352733802232369/
Cathedral Arts: Echoing Air
Category: Free event and Music
Hosted by Music at St. John's Cathedral, Knoxville and St. John's Episcopal Cathedral
Friday at 7:30 PM – 9 PM
413 Cumberland Ave, Knoxville, Tennessee 37902
Returning by popular demand is Echoing Air, an elegant baroque group. Featuring two world-renowned countertenors, this dynamic six-piece ensemble delivers graceful interpretations of the genre. This event is offered at no cost and open to the community. https://www.facebook.com/events/407679446661903
Flying Anvil Theatre: Crimes of the Heart
March 7, 2019 — March 24, 2019
Category: Theatre
This Pulitzer Prize winning play chronicles a reunion of the three Magrath sisters, who are back together in their Mississippi hometown for the first time in a decade. Lenny, the eldest, never left home...she is the caretaker of the sisters' cantankerous Old Granddaddy. Meg, the middle sister, left home to pursue stardom in Hollywood, but only found solace at the bottom of a bottle. And Babe, the youngest, has just been arrested for shooting her abusive husband. Under the scorching heat of the Mississippi sun, past resentments bubble to the surface and each sister must come to terms with the consequences of her own "crimes of the heart".
*The show is rated PG for some mature language.
"Southern Gothic humor at its sublime best…" - NY Times
"Henley weaves a tale of utter poignancy amid heavy doses of black comedy...These endearing yet wacky sisters endure a day that goes from bad to worse, but we laugh with them, not at them." - Chicago Tribune
"It has heart, wit and a surprisingly zany passion that must carry all before it…it would certainly be a crime for anyone interested in the theatre not to see this play." - NY Post.
March 8 through 24 - Thursdays through Saturdays at 7:30 pm and Sundays at 2 pm.
One pay-what-you-can preview on March 7 at 7:30 pm.
TICKET PRICES: Thu & Sun $22 ($16 for students with ID); Fri & Sat $24 ($16 for students with ID)
https://www.ticketpeak.com/res/FlyingAnvil or 865-357-1309
River & Rail Theatre Company: Every Brilliant Thing
March 6, 2019 — March 17, 2019
Category: Theatre
RIVER & RAIL THEATRE CO. is proud to announce the return of Every Brilliant Thing
in The Green Room at Jackson Avenue Terminal
Group ticket rates available for groups of ONLY 5 OR MORE.
A THREE-PERSON-ONE-PERSON-SHOW?
In May, 2017, Joshua Peterson starred in our two-week run of this moving, hilarious, spontaneous roller coaster one-man show about everything from family, to depression & suicide, to falling in love; and about what it's like to be determined to find "everything brilliant about the world, everything worth living for." Since we did this show two years ago, people have begged us to bring it back. So, we're bringing it back! This time, though, we have three actors to play a one-person show...
WAIT. HOW? AND WHY?
Each show will rotate actors, so that one of our three diverse voices will play the role each evening. Why? Because depression doesn't discriminate. Come feel the beauty and brilliance of this story with us. #BrilliantThings
Get your tickets now!

Critics from NYC to London have fallen in love with Every Brilliant Thing. We are spellbound by this intimate, poignant story and are thrilled to share it with our Knoxville community.
"EVERY BRILLIANT THING finds the perfect balance between conveying the struggles of life, and celebrating all that is sweet in it." - The Independent, London
"A life-affirming gem… as profound a work as you are ever likely to experience on a New York stage." - NY1
"Heart-wrenching, hilarious...possibly one of the funniest plays you'll ever see, full stop." - The Guardian, UK
"Filled to the brim with joy...beautiful, heart wrenching and very funny." - Time Out London
Tickets & information: 865-407-0727, https://www.eventbrite.com/e/every-brilliant-thing-2019-brilliantthings-tickets-56537340708
Dogwood Arts: Synergy Exhibition
March 5, 2019 — March 24, 2019
Category: Exhibitions & visual art, Fine Crafts, Free event and Kids & family
CELEBRATE KNOXVILLE'S NEXT GENERATION OF ARTISTS & EDUCATORS
Clayton Center for the Arts

The Opening Reception and Awards Ceremony will be held at the Clayton Center for the Arts on March 15th from 5:30-9:00pm. All artists, their families, and friends are encouraged to attend this wonderful celebration!
Synergy showcases East Tennessee's most gifted K-12 art students alongside their teachers, diverse artists will participate in this special exhibition at the Clayton Center for the Arts. See the results of the artistic student-teacher synergy that happens every day in East Tennessee schools. The East Tennessee Art Educator Exhibition is a newer exhibition designed to promote the work of East Tennessee's finest teaching artists. K-12 art teachers and current art interns/student teachers from public schools, private schools and academies are invited to apply to the exhibition which will be alongside an exhibit featuring the creative works by East Tennessee's most gifted art students.
https://www.dogwoodarts.com/student-art-exhibition/
https://www.dogwoodarts.com/art-educator/
Dogwood Arts information: 865-637-4561, https://www.dogwoodarts.com
Ewing Gallery: 72nd Annual Student Art Competition
March 4, 2019 — March 14, 2019
Category: Exhibitions & visual art and Free event
JOIN US! Monday, March 4th, 6-8pm for an opening reception and awards ceremony
Begun in 1947 by C. Kermit Ewing, founder of The University of Tennessee School of Art, the annual student exhibition has become one of the oldest competitions in the country and one of the highlights of the Ewing Gallery's exhibition season. This competition has been an outlet for UT's talented students for 72 years, wherein countless works of art of every form and medium have been displayed and applauded by The University and Knoxville community.
Hosted by Ewing Gallery of Art & Architecture and University of Tennessee School of Art
1715 Volunteer Blvd, Knoxville, Tennessee 37996
https://www.facebook.com/events/807381192940334/