Calendar of Events
Thursday, March 7, 2019
Flying Anvil Theatre: Crimes of the Heart
March 7, 2019 — March 24, 2019
Category: Theatre
This Pulitzer Prize winning play chronicles a reunion of the three Magrath sisters, who are back together in their Mississippi hometown for the first time in a decade. Lenny, the eldest, never left home...she is the caretaker of the sisters' cantankerous Old Granddaddy. Meg, the middle sister, left home to pursue stardom in Hollywood, but only found solace at the bottom of a bottle. And Babe, the youngest, has just been arrested for shooting her abusive husband. Under the scorching heat of the Mississippi sun, past resentments bubble to the surface and each sister must come to terms with the consequences of her own "crimes of the heart".
*The show is rated PG for some mature language.
"Southern Gothic humor at its sublime best…" - NY Times
"Henley weaves a tale of utter poignancy amid heavy doses of black comedy...These endearing yet wacky sisters endure a day that goes from bad to worse, but we laugh with them, not at them." - Chicago Tribune
"It has heart, wit and a surprisingly zany passion that must carry all before it…it would certainly be a crime for anyone interested in the theatre not to see this play." - NY Post.
March 8 through 24 - Thursdays through Saturdays at 7:30 pm and Sundays at 2 pm.
One pay-what-you-can preview on March 7 at 7:30 pm.
TICKET PRICES: Thu & Sun $22 ($16 for students with ID); Fri & Sat $24 ($16 for students with ID)
https://www.ticketpeak.com/res/FlyingAnvil or 865-357-1309
Church of the Ascension: The Vienna Boys Choir
Category: Music
The Vienna Boys Choir will bring the continental choral aesthetic to life in their program on Thursday, March 7 at 7:30pm.. A cultural ambassador for Austria through its touring tradition, the Vienna Boys Choir has a rich and illustrious history (having worked with Mozart, Schubert, and Bruckner, among others).
Tickets are available online or through the box office. Student ticket prices are available only through the box office. Bulk ticket purchases for schools must also go through the box office. Please call 865-588-0589 and ask for Andrew Morehead for box office sales. We accept Cash, Check, Visa, MasterCard, Discover, and AmericanExpress.
Church of the Ascension, 800 S Northshore Dr, Knoxville, TN 37919. Information: 865-588-0589, www.knoxvilleascension.org
The Mill and Mine: Dr. Dog with The Nude Party
Category: Music
Just announced, Dr. Dog with The Nude Party will perform at The Mill and Mine on Thursday, March 7, 2019
8:00 PM (Doors 7:00 PM).
The Mill & Mine, 227 W. Depot Avenue, Knoxville, TN 37917. Tickets/information: http://themillandmine.com
*Patrons under the age of 18 must be accompanied by a parent or legal guardian. This is a standing room only venue.*
James White's Fort: New South Wine Dinner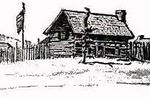 Category: Culinary arts, Festivals & special events and History & heritage
Please note, the date has changed from Feb 21 to March 7; this dinner is SOLD OUT.
The period of 1870-1900 was the time when Knoxville grew from a town to a city. The aftermath of the civil war brought newcomers to Knoxville and of course, the railroad system. In this dinner we will dive into cuisine inspired by the post-Civil War time period. Complimentary wine. Dinner will be served in the Main House and cocktails available at our cash bar beginning at 6pm. These dinners are limited to only 30 people so reserve quickly. *menu forthcoming.
James White's Fort, 205 E. Hill Ave, Knoxville, TN 37915. Information: 865-525-6514, www.jameswhitefort.org
UT School of Art: Artist Lecture with Brandon Ballengée
Category: Free event and Lectures
Part of the School of Art's Spring 2019 Lecture Series at the School of Art

We invite you to attend these exciting lectures by visiting artists and educators brought to campus by the UT School of Art and its partners. All lectures in the series are free and open to the public. Held in the McCarty Auditorium, Art + Architecture Building. Parking services usually stops ticketing by 7 p.m., or you can find visitor parking on campus.
Brandon Ballengée is a visual artist, biologist, and environmental educator based in Louisiana. He creates transdisciplinary works inspired by his ecological research. He is a 2015 recipient of a New York Foundation for the Arts fellowship.
https://art.utk.edu/events/
Phone: 865-974-3407 or art@utk.edu
McClung Museum: Lecture: Susan Wadley, From Powerful Goddesses to Modern Women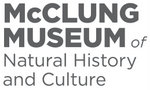 Category: Free event, History & heritage, Lectures and Science & nature
Lecture: Susan Wadley, From Powerful Goddesses to Modern Women: Mithila's Artists Paint for the 21st Century
As a part of programming related to special exhibition, Many Visions, Many Versions: Art from Indigenous Communities in India, Susan Wadley, Professor of Anthropology at Syracuse University, will give the talk, "From Powerful Goddesses to Modern Women: Mithila's Artists Paint for the 21st Century."
Located on the India border with Nepal, the Mithila region is known for its tradition of women painting gods and goddesses and auspicious designs on the mud walls of their homes. But fifty years after beginning to paint on paper, many Mithila painters are using their art to transform traditional religious ideology and designs to express new ideas of what it means to be female. Instead of the Goddess Durga, slaying demons while riding her tiger, we find Shakti, a celebration of female energy that the modern woman should use in her fight for female justice. Using paintings from several women, but primarily from one 34 year old painter, Shalinee Kumari, Dr. Wadley explore how Mithila's current female painters use their paintings to express their views on womanhood and marriage.

The talk is presented by the Department of Religious Studies through through generous funding from Dimpal and Heetesh Patel.
Wadley is the Ford-Maxwell Professor of South Asian Studies in the Anthropology Department at Syracuse University. Her research interests are broadly about social change, religion, folklore, gender issues, and folk art traditions in India. She has published mutiple books and countless articles on these topics and has recently completed several years of field work examining Mithila art in India.
McClung Museum of Natural History and Culture, 1327 Circle Park Dr on the UT campus, Knoxville, TN 37996. Hours: M-Sa 9-5, Su 1-5. Information: 865-974-2144, http://mcclungmuseum.utk.edu
UT School of Music: Arthur Greene; Piano
Category: Free event and Music
Arthur Greene, Professor of Piano at the University of Michigan performs a Guest Artist Recital
Natalie Haslam Music Center, Sandra G. Powell Recital Hall
8pm
UT School of Music: Unless otherwise noted, concerts are FREE and open to the public. The Alumni Memorial Building located at 1408 Middle Drive on the UT campus. (The James R. Cox Auditorium is located in the Alumni Memorial Building.) The Natalie Haslam Music Center is located at 1741 Volunteer Blvd on the UT campus. *For individual or small group performances, please check the web site or call the day of the event for updates or cancellations: 865-974-5678, www.music.utk.edu/events
Knoxville Writers Guild: Laura Mansfield: The Power of Authenticity in Storytelling
Category: Classes & workshops and Literature & readings
Free and open to the public, $2 donation suggested
Speaking your truth: the power of authenticity in storytelling

Laura Mansfield will talk about self-expression through transformative memoir. It's not about finding your voice, it's about owning it. Bring a story to share, an anecdote, a memory that defines you, even if you don't know why. Formerly a professor of advertising and public relations at UT, Mansfield has a flair for storytelling which informs her work as a public relations manager for an advertising agency recognized by Fast Company as one of the World's Most Innovative Companies. Learn more at www.geezerstories.com
Central United Methodist Church's Fellowship Hall, 201 E. Third Avenue, Knoxville, TN 37917. Information: www.KnoxvilleWritersGuild.org
River & Rail Theatre Company: Every Brilliant Thing
March 6, 2019 — March 17, 2019
Category: Theatre
RIVER & RAIL THEATRE CO. is proud to announce the return of Every Brilliant Thing
in The Green Room at Jackson Avenue Terminal
Group ticket rates available for groups of ONLY 5 OR MORE.
A THREE-PERSON-ONE-PERSON-SHOW?
In May, 2017, Joshua Peterson starred in our two-week run of this moving, hilarious, spontaneous roller coaster one-man show about everything from family, to depression & suicide, to falling in love; and about what it's like to be determined to find "everything brilliant about the world, everything worth living for." Since we did this show two years ago, people have begged us to bring it back. So, we're bringing it back! This time, though, we have three actors to play a one-person show...
WAIT. HOW? AND WHY?
Each show will rotate actors, so that one of our three diverse voices will play the role each evening. Why? Because depression doesn't discriminate. Come feel the beauty and brilliance of this story with us. #BrilliantThings
Get your tickets now!

Critics from NYC to London have fallen in love with Every Brilliant Thing. We are spellbound by this intimate, poignant story and are thrilled to share it with our Knoxville community.
"EVERY BRILLIANT THING finds the perfect balance between conveying the struggles of life, and celebrating all that is sweet in it." - The Independent, London
"A life-affirming gem… as profound a work as you are ever likely to experience on a New York stage." - NY1
"Heart-wrenching, hilarious...possibly one of the funniest plays you'll ever see, full stop." - The Guardian, UK
"Filled to the brim with joy...beautiful, heart wrenching and very funny." - Time Out London
Tickets & information: 865-407-0727, https://www.eventbrite.com/e/every-brilliant-thing-2019-brilliantthings-tickets-56537340708
Dogwood Arts: Synergy Exhibition
March 5, 2019 — March 24, 2019
Category: Exhibitions & visual art, Fine Crafts, Free event and Kids & family
CELEBRATE KNOXVILLE'S NEXT GENERATION OF ARTISTS & EDUCATORS
Clayton Center for the Arts

The Opening Reception and Awards Ceremony will be held at the Clayton Center for the Arts on March 15th from 5:30-9:00pm. All artists, their families, and friends are encouraged to attend this wonderful celebration!
Synergy showcases East Tennessee's most gifted K-12 art students alongside their teachers, diverse artists will participate in this special exhibition at the Clayton Center for the Arts. See the results of the artistic student-teacher synergy that happens every day in East Tennessee schools. The East Tennessee Art Educator Exhibition is a newer exhibition designed to promote the work of East Tennessee's finest teaching artists. K-12 art teachers and current art interns/student teachers from public schools, private schools and academies are invited to apply to the exhibition which will be alongside an exhibit featuring the creative works by East Tennessee's most gifted art students.
https://www.dogwoodarts.com/student-art-exhibition/
https://www.dogwoodarts.com/art-educator/
Dogwood Arts information: 865-637-4561, https://www.dogwoodarts.com