Calendar of Events
Sunday, March 31, 2019
The Glowing Body: Karma Month
March 31, 2019 — April 30, 2019
Category: Festivals & special events
It is time again for our annual KARMA month! In April, nearly ALL of our weekly classes will be donation-based. This is our effort to make a positive impact in the community, and showcase what we do year round at The Glowing Body.
Join us for a Karma Kick-Off party on Sunday, March 31st, featuring TreeTop Coffee Shop, with 10% of their sales going to Harmony Family Center. There will be chair massage by GB therapists, light snacks, merchandise/class pass giveaways, and our usual Sunday Karma classes!
Please tell family, friends, co-workers, neighbors. and anyone else who will listen about Karma Month at Glowing Body!
Glowing Body, 711 Irwin Street, Knoxville, TN 37917. Information: 865-545-4088, https://www.glowingbody.net/karma-month/
McClung Museum: Civil War Lecture Series: Knoxville's Civilian War, The Financiers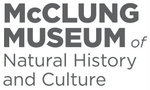 March 31, 2019
2:00-3:30PM
Category: Free event, History & heritage and Lectures
The ninth annual McClung Museum Civil War Lecture Series will be held once a month on Sundays at 2 pm in the museum auditorium. McClung Museum Civil War Curator, Joan Markel will shed light on the individual lives of Knoxvillians involved in the war.
This month's lecture is, "Knoxville's Civilian War, The Financiers." With the coming of the railroad in 1855, new and established merchandising and distribution firms prospered in Knoxville. Many of the old families and the new money cast their lot with the promising economic prospects of the Confederacy. The course of the war for some of these families was eager promise followed by economic ruin. Yet others rose even higher after the war maintaining wealth and status, putting the 'unpleasantness' behind them.
Sunday, March 31 at 2:00pm to 3:30pm
Frank H. McClung Museum of Natural History and Culture
1327 Circle Park, Knoxville, TN 37996
Hours: M-Sa 9-5, Su 1-5. Information: 865-974-2144, http://mcclungmuseum.utk.edu
Cattywampus Puppet Council: Giant Puppet Making & Parade Art 101
Category: Exhibitions & visual art, Festivals & special events and Kids & family
Sunday, March 31, 2019 at 2 PM – 4:30 PM
At The Emporium Center, 100 S Gay St, Knoxville, Tennessee 37902
This workshop is designed for teachers, community leaders, and any other individuals ages 13 & up who would like learn how to design and create giant puppets and other parade art for this spring's Appalachian Puppet Pageant on Saturday, May 11th, 2019.
We will focus on papier mache, cardboard sculpting, rigging, and other methods for making inexpensive parade art. There will not be enough time for participants to complete their own project during this workshop but each participant will receive a Giant Puppet Making Manual to take home, plenty of hands on experience, and time to work on their own design.
Cost: Sliding scale ($0-$25).
*Space is limited so please register through the Ticket Link to reserve your spot! https://www.facebook.com/events/866161483724587/
East Tennessee Historical Society: Lecture on Tennessee's Mexican War Experience
Category: Free event, History & heritage and Lectures
For Duty and Honor: Tennessee's Mexican War Experience
In a special Sunday afternoon lecture on March 31, Dr. Tim Johnson will discuss the Mexican War (1846-1848), its causes, legacy, and the role of Tennesseans. With the outbreak of the war, Tennesseans responded in such numbers that state officials were forced to resort to a lottery to select the 6,000 to serve. The response solidified Tennessee's reputation as the "Volunteer State," a nickname initially won during the War of 1812. Dr. Johnson has devoted decades to researching and writing about the leaders, soldiers, and battles of the Mexican War. In 2017, he was part of a team working to confirm the identity of bodies returned to the U.S. from Mexico and is currently trying to determine if any of them were Tennesseans.
Dr. Tim Johnson is professor of history and chair of the history department at Libscomb University. He holds a B.A., M.A., and Ph.D. from the University of Alabama and his research interests are in the Mexican War and Civil War. The Virginia Historical Society named him an Andrew J. Mellon Research Fellow twice (1994, 2002). Yale University named him the Archibald Hanna, Jr. Research Fellow in American History for 2005, where he is currently in residence at the Beinecke Rare Book and Manuscript Library on the Yale campus. The author of numerous books, Dr. Johnson received the Outstanding Teacher of the Year Award from Lipscomb in 2001, and he has been featured on C-SPAN's BookTV and The History Channel.
The program is sponsored by the Harriet Z. and Bud Albers Memorial Fund and is and free and open to the public. The lecture will begin at 2:00 p.m. on Sunday, March 31, at the East Tennessee History Center, 601 S. Gay Street, Knoxville. A book signing will follow the program. For more information on the lecture, exhibitions, or museum hours, call 865-215-8824 or visit the website at www.EastTNHistory.org.
UT School of Music: Itzhak Perlman
Category: Fundraisers and Music
The UT School of Music and the Knoxville Jewish Day School present: Itzhak Perlman.
We are excited to announce a performance by world-renowned violinist Itzhak Perlman on March 31, 2020, at 7:30 p.m. in the historic Tennessee Theatre. Mr. Perlman will be performing a concert as a continuation of the highly-acclaimed community event Violins of Hope (VOH), which was held in Knoxville this past January.
This performance will be the capstone of the Knoxville VOH experience. We hope you'll join us for an amazing evening with Mr. Perlman here in Knoxville!
All net proceeds will support student scholarships at the University of Tennessee School of Music and the Stanford Eisenberg Knoxville Jewish Day School.
Ticket and additional information will be released soon.
Tuesday, March 31, 2020 at 7:30 p.m.
Tennessee Theatre
604 S. Gay Street
Knoxville, TN 37902
Oak Ridge Art Center: Then and Now: Traditional to Contemporary Quilts
March 30, 2019 — May 11, 2019
Category: Exhibitions & visual art and Free event
Opening Reception on March 30, 7 to 9 pm, gallery talk at 6:30 pm
By Members of the Norris Ritzy Thimbles and the Oak Ridge Bits & Pieces Quilt Guilds
In the Arts community a discussion of art versus craft is a long running diatribe. Is it art? Is it craft? I cannot tell you the number of times I have heard, "If an object is functional it CANNOT be art, it is JUST craft!" What? Are you kidding? !! Is there a difference? Design is design, beauty is beauty? Meaningful is even better. I finally heard an adage I could get behind, "If it is functional, it is a higher form of art." What could be better than having a piece of work that is not only beautiful or meaningful AND have it be functional? Quilts have long exemplified this approach to arts & crafts. Since the Gees Bend quilters won the respect of the arts world several years ago, many have looked at these familiar and often overlooked designs with fresh eyes and...Voila! Art where there once was home craft! March 23 through May 11, 2019 the Art Center will host a wonderful collection of quilts both created by and/or collected by the members of two of our regional quilt guilds—the Ritzy Thimbles of Norris and the Bits & Pieces of Oak Ridge. I would like to stress the "created by and/or collected by" aspect of this show, for not only will there be work by these talented artists, but work that so snared their attention that it made them want to possess the pieces. While I realize many will be family pieces (I would so love to have one of the quilts my Grandmother or Mother made) there will also be pieces that fascinated the artists. As we do in many of our themed exhibitions, we have asked the artists to share with us their rationale for choosing to produce or collect the pieces that they are showing. In this way we can all learn a little bit about what these artisans are seeing in the work and, perhaps, the hallmarks of what they find special in each work. Seeing the creations through the eyes of those who revere it will undoubtedly teach us all something very interesting about those special techniques, styles, and patterns that comprise each piece. In addition, I think we could learn much about the tradition the work was born of and, for the contemporary work, how it breaks with tradition and creates something new. For years as quilters bring their work into Open Show, we have been fascinated with their recounting of how they took a traditional pattern or idea and transformed it by changing sizes, shapes or color patterns into a design that was far from the original idea. As interesting, were the stories of how the artists developed the idea that lead to the patterning they utilized. Perhaps because the quilt artists were used to using patterns and often utilize a repeating idea, they were very aware of how the idea formed, how it evolved into the current composition, and were able to articulate it. We think "Then and Now" will prove to be very interesting as these creatives share their process with us.
Oak Ridge Art Center, 201 Badger Avenue, Oak Ridge, TN 37830. Hours: Tu-F 9-5, Sa-M 1-4. Information: 865-482-1441, www.oakridgeartcenter.org
Friends of the Library: Annual Used Book Sales
March 30, 2019 — April 2, 2019
Category: Festivals & special events, Fundraisers and Literature & readings
Friends of the Knox County Public Library Annual Used Book Sale. Thousands of carefully selected used books and much more for sale at amazingly low prices.
Saturday, March 30, through Tuesday, April 2,
The Jacob Building at Chilhowee Park, 3301 East Magnolia Avenue,
Knoxville, 37914 (easy access with ample free parking!)
Sale Hours and Special Days
Saturday, March 30: Members-Only Day, 10 a.m.–6 p.m.
(Join Friends or renew your membership now or at the door on the day of the sale!)
Sunday, March 31: Open to the public, 10 a.m.–6 p.m.
Monday, April 1: Half-Price Day! Open to the public, 10 a.m.–6 p.m.
($5 Bag Sale for teachers and librarians from 4–6 p.m.)
Tuesday, April 2: Bag Sale Day! Open to the public, 10 a.m.–3 p.m.
($5/bag of books; bags will be provided.)
Payment Methods Accepted: Cash, checks (over $5), and all US-issued and most internationally issued magstripe or chip cards bearing a Visa, MasterCard, American Express, Discover, JCB, or UnionPay logo.
The Jacob Building at Chilhowee Park is part of an 81-acre, multi-use venue owned by the City of Knoxville. It is located blocks away from interstate access, a hop from the Knoxville Zoo, and minutes from downtown Knoxville. Ample free parking, including handicap parking, is available.
Visit the Chilhowee Park web page to view a map of the park, and enter 3301 East Magnolia Avenue in your smartphone or navigation system for driving directions.
http://www.knoxfriends.org/book-sales/annual-used-book-sale/
Clayton Center for the Arts: Sturdy as a Rock
March 30, 2019 — March 31, 2019
Category: Theatre
Maryville College Bicentennial Play
Sturdy as a Rock: Our Bicentennial Story" is written and directed by MC theatre major Leonard Lively '19 as part of his senior thesis. Maryville College is celebrating its bicentennial in 2019.
2 PM and 8 PM on Saturday & Sunday
Clayton Center for the Arts: 502 East Lamar Alexander Parkway, Maryville, TN 37804. Information/tickets: 865-981-8590, www.ClaytonArtsCenter.com
Ordinary is Extraordinary
March 29, 2019 — April 26, 2019
Category: Exhibitions & visual art and Free event
Come explore the ordinary transforming through different styles and media of art. Opening reception Fri Mar 29, 4-6 PM
Carson Newman University Library, 1st floor
1646 Russel Ave, Jefferson City
M-F 8:30-4:30, Sat 10-5 and Sun 2-midnight - public hours
Curated by Jessica Borchert - https://www.jessicaborchert.com/
Domestic Oasis at Gallery 1010
March 29, 2019 — March 31, 2019
Category: Exhibitions & visual art and Free event
Reception Fri Mar 29, 6-9 PM
An interdisciplinary group show, including live plants, two-dimensional, three-dimensional, and time-based works by 30 artists. Artists of all ages, backgrounds, media, and work-status were welcomed to submit works for this open call. The exhibition is curated by Baxter Stults and Dana Potter and will be displayed at Gallery 1010, 1150 McCalla Avenue in Knoxville.
Gallery hours: Fri-Sun 12-4.
https://gallery1010.utk.edu/
UT School of Music: Smoky Mountain Flute Invitational
March 29, 2019 — March 31, 2019
Category: Free event and Music
A Three Day Regional Flute Event with free concerts, exhibitions, masterclasses, and recitals.
Friday, March 29, Opening Concert at 8 PM
Saturday, March 30, 8 AM - 6 PM - all day events
8 PM - Concert
Sunday, March 31, 2 PM - Closing Recital featuring Hannah Hammel
UT School of Music: Unless otherwise noted, concerts are FREE and open to the public. The Alumni Memorial Building located at 1408 Middle Drive on the UT campus. (The James R. Cox Auditorium is located in the Alumni Memorial Building.) The Natalie Haslam Music Center is located at 1741 Volunteer Blvd on the UT campus. *For individual or small group performances, please check the web site or call the day of the event for updates or cancellations: 865-974-5678, www.music.utk.edu/events
Knoxville Walking Tours
March 29, 2019 — March 31, 2019
Category: Festivals & special events and History & heritage
Knoxville Walking Tours – The Civil War in Knoxville
March 29, 2019 10:30am – 12:00pm
East Tennessee History Center

A City Divided - It's been over 150 years since the battle of Knoxville, one of the most sharply divided cities during the civil war. Occupied by both sides with recruiting offices set up on Gay Street on the same day, Knoxville was home to spies, street fights, and family feuds that outlasted the war.
Visit the downtown sites and then get an overview of the battles and fortifications from the observation deck of the Sunsphere.
Details: Meet on the porch of the East Tennessee History Center, 601 S. Gay Street. Tours last approximately 90 minutes. Adults: $25. Children 6-12: $17 (Group rate available). For more information or to book your tour, please visit the Knoxville Walking Tours Website
*Proceeds from this tour help to support the Knoxville History Project

Knoxville Walking Tours - Literary Heritage
March 31, 2019 2:30pm – 4:00pm
East Tennessee History Center

Great Writers and Great Books - Home of Cormac McCarthy, Nikki Giovanni, James Agee, and more. You'll visit the scenes that inspired them and walk in the footsteps of their characters. There's so much to tell that it's hard to squeeze it into 90 minutes. We'll give you an overview or tell us what you like and we'll concentrate on what you're most interested in. From George Washington Harris and Frances Hodgson Burnett to Cormac McCarthy and Nikki Giovanni, poetry, mysteries, bestsellers, and great movies. There's plenty to choose from. Want to see all the real locations in Cormac McCarthy's Suttree? Well, that would take all day, but we can give you some highlights. Just let us know.
Details: Meet on the porch of the East Tennessee History Center, 601 S. Gay Street. Tours last approximately 90 minutes. Adults: $20. Children 6-12: $14 (Group rate available). For more information or to book your tour, please visit the Knoxville Walking Tours Website
*Proceeds from this tour help to support the Knoxville History Project
http://knoxvillewalkingtours.com/