Calendar of Events
Wednesday, February 6, 2019
The WordPlayers: Oh Freedom! – Black History Month Touring Show
February 6, 2019 — February 28, 2019
Category: Free event, History & heritage, Kids & family and Theatre
A one-act play by Peter Manos, author of Walk, Don't Ride!
Oh Freedom! The Story of the Underground Railroad combines the stories of the men and women who were active in the fight against slavery with songs of the period. Famous participants like Harriet Tubman and Harriet Beecher Stowe are here. So are lesser known heroes of the movement like John Rankin, whose house on a hill above the Ohio River was a beacon for freedom for many escaping bondage; the mysterious "Peg Leg" Joe, who moved among the plantations teaching slaves to escape and "Follow the Drinking Gourd," a song designed to show them the way; and Henry "Box" Brown, who had himself put in a box and mailed to freedom by general post!
Oh Freedom! inspires us all to work together for the good of all as it celebrates a time when Americans were at their courageous best, supporting one another, regardless of background, ethnicity or gender, in the cause to extend to all Americans our greatest, most inalienable right: to be free.
Length: approx. 50 minutes
Please call 865-539-2490 or email wordplayers@comcast.net to schedule a performance.
Schedule of Public Performances (Free Admission)
Feb. 6 – Walters State-Sevierville – CAPE 104 – 4:00 PM, 1720 Old Newport Hwy., Sevierville, TN
Feb. 7 – Walters State-Greeneville – 9:40 AM, 215 N. College St., Greeneville, TN
Feb. 7 – Walters State-Tazewell – 2:15 PM, 1325 Claiborne St., Tazewell, TN
Feb. 12 – Pellissippi State-Magnolia Campus – 12:25, 1610 E. Magnolia Ave., Knoxville
Feb. 12 – Johnson University – 7:00 PM, 7900 Johnson Dr., Knoxville
Feb. 14 – Pellissippi State-Blount Campus – 2:00 PM, 2731 W Lamar Alexander Pkwy, Friendsville, TN
Feb. 16 – Oak Valley Baptist Church – 4:00 PM, 194 Hampton Rd., Oak Ridge, TN
Feb. 17 – Fountain City UMC – 7:00 PM, 212 Hotel Rd., Fountain City/Knoxville, TN
Feb. 20 – Roane State Harriman – 12:30 & 6:00 PM, 276 Patton Ln., Harriman, TN
Feb. 24 – Fifth Avenue Baptist – 4:00 PM, 2500 E. 5th Ave., Knoxville
Feb. 26 – Emerald Academy – 5:30 PM, 220 Carrick St, Knoxville
Feb. 28 – Walters State-Morristown – Lyceum – 8:00 AM, 500 S. Davy Crockett Parkway, Morristown, TN
The WordPlayers performances are held at Erin Presbyterian Church, 200 Lockett Road, Knoxville, TN 37919. Information: 865-539-2490, www.wordplayers.org
Clarence Brown Theatre: King Charles II
February 6, 2019 — February 24, 2019
Category: Theatre
By Michael Bartlett
A Pay What You Can Preview performance, where patrons can name their own price, will be Wednesday, Feb. 5th. A free preshow discussion with director John Sipes exploring the Shakespearean element will take place on Feb. 7th from 6:30-7:00 pm in the Lab Theatre. A panel discussion entitled "Enemy of the People" will take place following the February 17th 2:00 pm matinee. This discussion will revolved around the issues of freedom of the press, protection of privacy, government authority, and more. The Open Captioned performance is Sunday, Feb. 24th at 2:00 pm.
In this "modern future history" play, Queen Elizabeth has died. Charles, the "King-in-waiting" finally ascends the throne. Then, defying centuries of tradition, Charles boldly attempts to reassert the crown's power in matters of government, landing himself – and his country – in a royal mess. Exploring power and betrayal, the drama reveals the people beneath the crowns as nuanced flesh and blood, and turns a Shakespearean lens on relationships in the world's most famous and exposed family.
John Sipes (Director) is a Professor in the Department of Theatre at the University of Tennessee. Before joining the UT faculty, he was a Director and the Resident Movement Director for the Oregon Shakespeare Festival for fifteen seasons. Prior to his residency at the Oregon Shakespeare Festival, he was a Director and Movement Director for the Illinois Shakespeare Festival for twelve seasons and served as the Festival's Artistic Director for five seasons. Directing credits include productions at the Clarence Brown Theatre, the Oregon Shakespeare Festival, the Milwaukee Rep, Shakespeare Santa Cruz, the Illinois Shakespeare Festival and others.
The production features visiting guest professional actors, UT faculty and graduate students, and community professional actors.
Clarence Brown Theatre, 1714 Andy Holt Ave on the UT campus, Knoxville, TN 37996. For information: 865-974-5161, www.clarencebrowntheatre.com. For tickets: 865-974-5161, 865-656-4444, www.knoxvilletickets.com
Tennessee Theatre: Young the Giant
Category: Music
February 6, 2019 at 7:30pm Young the Giant comes to the Tennessee Theatre.
Los Angeles quintet Young the Giant expertly juxtapose their adventurous spirit with fearless grace on their new album Mirror Master, that features singles "Simplify" and "Superposition." As the band's fourth album, Mirror Master follows 2016's critically acclaimed album Home of the Strange.
Mirror Master comes at a time when we are engulfed in points of conflict and scrutiny, yet with this album Young the Giant have found some space to breathe.
Young the Giant first broke through with their 2010 self-titled debut album, which featured the RIAA-gold certified hits, "My Body" and "Cough Syrup." This was followed by the release of 2014's Mind Over Matter, which was both a commercial and critical success and prompted The New York Times to call [Lead singer Sameer Gadhia] "one of the great contemporary rock voices." Young the Giant continued to brave new themes and sonic landscapes with their wildly adventurous third album, Home of the Strange, anchored by the perspective of the modern American immigrant as most members of the quintet are immigrants or first-generation Americans.
Young the Giant is composed of Sameer Gadhia (vocals), Jacob Tilley (guitar), Eric Cannata (guitar/vocals), Payam Doostzadeh (bass), and Francois Comtois (drums/vocals). They've sold out performances at historic venues such as Radio City Music Hall (New York), The Greek Theatre (Los Angeles), The Aragon Ballroom (Chicago), Red Rocks Amphitheater (Morrison), and more.
They have become a festival mainstay at high profile outings such as Bonnaroo, Austin City Limits, Lollapalooza, Outside Lands, and Governor's Ball among others. Over the course of their career, Young The Giant has charted 5 singles on the Billboard Alternative Top 10.
Tennessee Theatre, 604 S. Gay Street, Knoxville, TN 37902. For information/tickets: 865-684-1200, www.tennesseetheatre.com, www.ticketmaster.com
Bijou Theatre: Fred Armisen
Category: Comedy
COMEDY FOR MUSICIANS BUT EVERYONE IS WELCOME
WEDNESDAY, FEB 6 • 8PM
Bijou Theatre, 803 S. Gay Street, Knoxville, TN 37902. Information: 865-522-0832, www.knoxbijou.com
Pellissippi State Community College: Matt Tullis
February 4, 2019 — February 22, 2019
Category: Exhibitions & visual art, Fine Crafts and Free event
A closing reception with the artist will be held 3-5 p.m. Feb. 22.

Silkscreen gig posters for bands, sculptures and birdhouses may seem like an eclectic mix of objects, but for artist Matt Tullis, it's all interrelated.
Pellissippi State Community College will display a variety of Tullis' work through Feb. 22 in the Bagwell Center for Media and Art Gallery on the Hardin Valley Campus, 10915 Hardin Valley Road.
The exhibit, the latest installment in The Arts at Pellissippi State, is free and open to the public. The Gallery has expanded its hours and is now open 9 a.m.-9 p.m. Monday through Friday.
Tullis, who teaches graphic design at Western Kentucky University, is also a sculptor and raconteur. He titled the show "Pollinate" in reference to how all facets of his work are interrelated and develop from cross-pollination, he said.
Hardin Valley Campus of Pellissippi State: 10915 Hardin Valley Road, Knoxville, TN 37932. Bagwell Center Gallery hours: M-F 9 AM - 9 PM. Information: 865-694-6405, www.pstcc.edu/arts
McClung Museum: Many Visions, Many Versions: Art from Indigenous Communities in India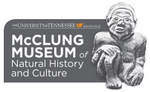 February 1, 2019 — May 19, 2019
Category: Exhibitions & visual art, Free event and History & heritage
Many Visions, Many Versions showcases works from four major indigenous artistic traditions in India: the Gond and Warli communities of central India, the Mithila region of Bihar, and the narrative scroll painters of West Bengal.
The exhibition features 47 exceptional paintings and drawings, selected from private collections in the United States and Europe, by 24 significant indigenous artists including Jangarh Singh Shyam, Jivya Soma Mashe, Sita Devi, and Swarna Chitrakar.
The exhibition explores the breadth of cultural traditions in India, revealing a dynamic aesthetic that remains deeply rooted in traditional culture, yet vitally responsive to issues of global concern. Rather than separating the art into sections distinguished by tribal and cultural affinities, the curators intentionally display the paintings thematically; accentuating the shared cultural features and contemporary concerns of these four communities that underlies the diversity of the artists' unique expressive forms, techniques, and styles. The exhibition is divided into four broad categories: Myth and Cosmology, Nature – real and imagined, Village Life, and Contemporary Explorations. For American audiences eager to know more about Indian art, Many Visions, Many Versions offers an opportunity for viewers of all ages to learn about life and culture in India through these remarkable artworks.
McClung Museum of Natural History and Culture, 1327 Circle Park Dr on the UT campus, Knoxville, TN 37996. Hours: Monday-Saturday, 9AM-5PM, Sunday, 1-5PM. Information: 865-974-2144, http://mcclungmuseum.utk.edu
HoLa Hora Latina: Exhibition by Scott Bennett
February 1, 2019 — March 29, 2019
Category: Exhibitions & visual art and Free event
Join the artist for two receptions! Friday, February 1, 5-9 PM and Friday, March 1, 5-9 PM
Scott Bennett - Watercolor Art and Crafts
Gallery hours: Mon-Fri 1-5 PM
HoLa Hora Latina, 100 S. Gay Street, Suite 112, Knoxville, TN 37902. Information: 865-335-3358, www.holahoralatina.org
Bad Water: Exhibition by Anna Buckner
February 1, 2019 — February 25, 2019
Category: Exhibitions & visual art and Free event
BAD WATER is an artist-run space in Knoxville, TN.
Hours: opening receptions & by appointment.
writetobadwater@gmail.com
@bad__water
Located at 320 E Churchwell Ave., Knoxville, TN 37917
Rala: Works by Cynthia Markert
February 1, 2019 — February 24, 2019
Opening Reception 6-9PM, Feb. 1
Category: Exhibitions & visual art
Cynthia Markert
February 1, 2019
6PM-9PM
We are excited to announce Cynthia Markert as our featured artist for the month of February! All paintings are one of a kind and would be the perfect Valentines gift for your sweetie! Please join us for a show opening and to meet the artist.
Rala
112 W. Jackson Ave
Knoxville, TN 37902
PH: (865) 525-7888
Instagram: @ShopRala
Art Market Gallery: February is Heart Month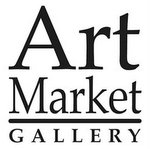 February 1, 2019 — February 24, 2019
Category: Exhibitions & visual art, Fine Crafts and Free event
February is Heart Month. Join us at the Art Market Gallery to celebrate Valentine's Day. We will feature heart themed art all month. "LOVE MAKES THE WORLD GO ROUND" We have gifts that your valentine will love. First Friday is a great opportunity to get ideas for your gift needs.
Remember we are open Monday through Saturday....11 AM to 6 PM, and
Sunday 1-6PM.
Art Market Gallery, 422 S. Gay St, Knoxville, TN 37902. Hours: Tu-Th & Sa 11-6, Fri 11-9, Su 1-5. Information: 865-525-5265, www.artmarketgallery.net
Knoxville Soap Candles and Gifts: Exhibition by John Malcolm McRae
February 1, 2019 — February 24, 2019
Category: Exhibitions & visual art, Fine Crafts and Free event
In celebration of Valentine's First Friday, Kilwins is proud to celebrate with Knoxville Soap Candle and Gifts as well as their artist and musical guests, John Malcolm McCrae and Kelle Jolle. Champagne, courtesy of Downtown Wine & Spirits will be served, along with light bites from Rosa's Catering, along with Kilwins' decadent chocolates and dipped strawberries for purchase. And of course, expect a delicious fudge samples, compliments of the Kilwins team!
This will be the opening of John's sculptural exhibit, his first in over 5 years. John will unveil new works and discuss his inspirations & processes. His work will be on display, and for sale at Knoxville Soap Candle and Gifts throughout February. Don't miss out on special event pricing he's offering exclusively for First Friday guests! John's event begins at 4pm.
John Malcolm McRae is an architect and Emeritus Professor in The University of Tennessee (UT)
College of Architecture and Design. His work at UT focuses on projects in Haiti and Appalachia. He is
also working as a ceramic artist, creating Raku fired torsos and fantasy creatures. His work on torsos
is primarily focused on custom work for clients. It is hand built, while done with careful attention to
accuracy in seeking to capture the essence of the subject. McRae works out of Mighty Mud
Ceramics, a pottery facility serving a community of artists in Knoxville, TN, where he currently resides.
McRae's sculpture work has been displayed in galleries in Seaside, FL, New York City, Highlands,
NC, the NY Hamptons and Knoxville, TN.
McRae has, over his career, served as Dean at two universities, including The University of
Tennessee and Mississippi State University. He is a registered architect and a graduate of The
University of Texas and Rice University. He has been involved in a range of research and creative
works including studies in gerontology and environmental education for children. McRae is a Fellow in
the American Institute of Architects (AIA) and served as National President of the Association of
Colleges and Schools of Architecture. He is self taught in his ceramic work, in which he has been
engaged for seven years. His sculpture work has been received by clients in 16 states, WDC, and
internationally.
714 S Gay St, Knoxville, TN 37902
Info: (865) 689-6545 or https://www.facebook.com/events/527461024432453/
UT Downtown Gallery: South African Bill of Rights Portfolio
February 1, 2019 — February 23, 2019
Category: Exhibitions & visual art, Free event and History & heritage
Opening: Fri Feb 1, 5-9 PM - free and open to the public
The South African Bill of Rights was born out of a long struggle against racial segregation and human rights violations. Until the first democratic election in 1994, the majority of South Africans had been excluded from participating in the political process. Talks in the early 1990s between political prisoner Nelson Mandela and then South African leader F.W. DeKlerk ultimately led to free elections and a new government which aimed to respect the rights of all its citizens.
Images of Human Rights features fine art prints, created by artists representing the nine provinces of South Africa and hand printed by master printmaker Jan Jordaan. The print portfolio was conceived of and released in 1996 by the Images of Human Rights Portfolio Committee, in commemoration of the newly post-Apartheid nation's Bill of Rights. Funds generated from the sale of portfolios are deposited in the Artists for Human Rights Trust account and are used by Amnesty International and other organizations for human rights education programs for the young people of South Africa.
UT Downtown Gallery, 106 S. Gay St, Knoxville, TN 37902. Hours: W-F 11-6, Sa 10-3. Information: 865-673-0802, http://web.utk.edu/~downtown or https://www.facebook.com/events/335414993970856/