Calendar of Events
Tuesday, February 26, 2019
Downtown Knoxville Cajun Crawl
February 26, 2019 — March 5, 2019
Category: Culinary arts and Festivals & special events
The Downtown Knoxville Cajun Crawl is a week of food, fun, and festivities for all ages...plus four-legged friends. Downtown businesses celebrate with events and specials Tuesday, February 26 thru Tuesday, March 5.
Gumbos, Jambalayas, Cajun Pastas, Crab Cakes, Shrimp and Grits, Oysters, Red Beans and Rice, Po' Boys! Bananas Foster Crepes, Creole Cream Cheese Ice Cream, Pralines, Beignets! Jazz, Zydeco, Cocktails, and Fun! Plus...Young-Williams Animal Center Mardi Growl Parade and Party on Saturday, March 2.
Find details at www.downtownknox.org/cajuncrawl and celebrate the entire week!
UT College of Architecture and Design: Guest Lecturer Lola Sheppard
February 26, 2019
5:30 PM
Category: Free event, Lectures & discussions and Music
The College of Architecture and Design at the University of Tennessee, Knoxville, will host internationally renowned guest lecturers in its public lecture series during the 2018–19 school year.
February 26: DJ Spooky, a composer, multimedia artist and writer, co-sponsored by the UT School of Music, Robert B. Church Memorial Lecture fund, and student organization TAAST. This event will take place in the Sandra G. Powell Recital Hall in UT's Natalie L. Haslam Music Center, 1741 Volunteer Boulevard. All lectures are free and open to the public.
For 44 years, UT's College of Architecture and Design has hosted leading architects and design professionals through its Robert B. Church Memorial Lectures, the Governor's Chair Lecture Series, and General Shale Lectures to enrich the education of its students and elevate the profession in the community.
CONTACT: Amanda Johnson (865-974-6401, amandajohnson@utk.edu); https://news.utk.edu/2018/09/17/college-of-architecture-and-design-announces-2018-19-lecture-series
Bijou Theatre: Justin Hayward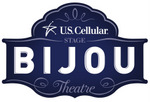 Category: Music
JUSTIN HAYWARD: THE VOICE OF THE MOODY BLUES WITH MIKE DAWES
Justin Hayward, the voice and songwriter of such Moody Blues hits as Tuesday Afternoon and Nights in White Satin and newly inducted member of the RnR HoF, performs many of his most well known Moodies songs, deep cuts and other solo material in an acoustic trio format (which includes Mike Dawes who will also be opening the show) along with background stories and anecdotes about the songs.
Bijou Theatre, 803 S. Gay Street, Knoxville, TN 37902. Information/tickets: 865-522-0832, www.knoxbijou.com, www.ticketmaster.com
King University Open House
February 26, 2019
4:00-6:00PM
Category: Festivals & special events
Join King University for an Open House at our Knoxville Campus in Hardin Valley, 10950 Spring Bluff Way, Knoxville, TN 37932, on Tuesday, February 26th from 4:00 - 6:00 pm. You will have the opportunity to meet with Faculty, Financial Aid Representatives and Enrollment Counselors. Learn about the resources available to your business, your employees or to you as a King University student.

Application fee will be waived for all participants.
http://www.king.edu/
UT School of Music: DJ Spooky
Category: Free event and Music
oin the College of Architecture and Design and the School of Music for a public performance and lecture by Paul D. Miller a.k.a. DJ Spooky, a composer, multimedia artist and writer, on Tuesday, February 26, 2019 at 6:00 p.m. Note that this performance will be held in the UT Natalie L. Haslam Music Center.
Miller's work immerses audiences in a blend of genres, global culture, and environmental and social issues. His written work has been published by The Village Voice, The Source, and Artforum, among others, and has appeared in galleries and museums internationally. Miller's published works include Rhythm Science, Sound Unbound, and The Book of Ice.
In addition to his written work, Miller has collaborated with a vast array of recording artists, ranging from Metallica to Chuck D to Steve Reich and Yoko Ono. His large scale, multimedia performance pieces include "Rebirth of a Nation," "Terra Nova: Sinfonia Antarctica," and "Seoul Counterpoint." Miller was the first Artist in Residence at the Metropolitan Museum of Art in 2013, and he was named a National Geographic Emerging Explorer in 2014.
This event is co-sponsored by the UT School of Music, Robert B. Church Memorial Lecture fund and student organization, TAAST, and will take place in the Sandra G. Powell Recital Hall in the UT Natalie L. Haslam Music Center.
6pm
UT School of Music: Unless otherwise noted, concerts are FREE and open to the public. The Alumni Memorial Building located at 1408 Middle Drive on the UT campus. (The James R. Cox Auditorium is located in the Alumni Memorial Building.) The Natalie Haslam Music Center is located at 1741 Volunteer Blvd on the UT campus. *For individual or small group performances, please check the web site or call the day of the event for updates or cancellations: 865-974-5678, www.music.utk.edu/events
The HIve: Lady Bosses of Knoxville
February 26, 2019
11:45AM-1:00PM
Category: Classes & workshops and Lectures & discussions
Tuesday, Feb. 26, continuing the lunch series presented by The Hive, join us for Lady Bosses of Knoxville, featuring lunch and a roundtable discussion with women leading the charge in all things K-Town: from the creative sphere and the professional world, to building your brand, local activism, and more. Celebrate the women who are enriching Knoxville and build your community of fellow lady bosses in return!
For the February roundtable, we'll be highlighting 4 women from the organization field: Amelia Bartlett, Monika Miller of Bower & Bird, Samantha Lane of Origami Day, and Taryn McLean of Help You Dwell. Lunch will be catered Brown Bag's classic menu, which includes baby spinach salad with fresh berries, mandarin oranges and poppyseed dressing, grilled chicken breast, red skin mashed potatoes, rolls and brownies. Tea and water will be provided.
Tickets are non-refundable and non-transferable.
Tue, February 26, 2019
11:45 AM – 1:00 PM
For tickets and information please visit https://www.eventbrite.com/e/lady-bosses-of-knoxville-organization-tickets-56368082452.
The Hive
854 North Central Street
Knoxville, TN 37917
The Hive, 854 N Central St., Knoxville, Tennessee 37917. Information: (865) 282-2018, www.thehiveknox.com
UT Arboretum Society: Let's Talk Ticks
Category: Free event, Lectures & discussions and Science & nature
The UT Arboretum Society invites you to learn about ticks and tick-borne diseases on Tuesday, February 26, 7:00 -8:00 p.m. at the Roane State Community College, Oak Ridge Campus, City Room.
"Let's Talk Ticks: Changing Patterns of Ticks & Tick-Borne Diseases in Tennessee Forests," of interest to many as warm weather approaches, will be presented by Dr. Graham J. Hickling, UT Forestry, Wildlife and Fisheries professor and past director of the University of Tennessee's Center for Wildlife Health. Dr. Hickling recently received a National Science Foundation Emerging Infectious Disease award for his research on Lyme disease.
Dr. Hickling is studying several of the serious tick-vectored diseases in Tennessee, including ehrliosis, Rocky Mountain spotted fever and Southern Tick associated rash illness. He has also studied the ecology of bovine tuberculosis and other wildlife diseases that affect humans.
For more information, contact Michelle Campanis at 865-483-7277 or mcampani@utk.edu. Registration is not required for this program.
UT Arboretum Society information: http://utarboretumsociety.org/
The Mill and Mine: Railroad Earth
Category: Music
Wednesday, February 26, 2020
8:00 PM (Doors 7:00 PM)
The Mill & Mine
The Mill & Mine, 227 W. Depot Avenue, Knoxville, TN 37917. Tickets/information: http://themillandmine.com
Pellissippi State Community College: Annual Photography Student Exhibition
February 25, 2019 — March 15, 2019
Category: Exhibitions & visual art and Free event
The Annual Photography Student Exhibition, part of The Arts at Pellissippi State, will be on display in the Bagwell Center for Media and Art Gallery, and the exhibition is free and open to the public.
"For a lot of our students, they've never been in a show in a gallery, so this gives them that experience," said Professor Kurt Eslick, who will be curating the images for the exhibition with Associate Professor Ronald Goodrich, the program coordinator for Photography at Pellissippi State. "It's a chance for them and their families to see their work on the wall. I love seeing families being very proud of their kids for having a picture in a gallery. It reminds you of what a big deal it is to have your work shown."
The exhibition is open to any Pellissippi State student who has taken or is currently enrolled in Photography 2.
"There is no theme, but the exhibition is comprised of images that the students are really proud of," Eslick explained, noting the show is not a competition. "This show lets us tell our students in a different way how proud we are of them, and it also lets the community know we're proud of these photographs and of the people who took them."
Hardin Valley Campus of Pellissippi State: 10915 Hardin Valley Road, Knoxville, TN 37932. Bagwell Center Gallery hours: M-F 9 AM - 9 PM. Information: 865-694-6405, www.pstcc.edu/arts
Knoxville Children's Theatre: Disney's Mary Poppins
February 22, 2019 — March 17, 2019
Category: Kids & family, Music and Theatre
DISNEY'S MARY POPPINS JR.
February 22 - March 17

Knoxville Children's Theatre will present a live stage adaptation of the musical Disney's Mary Poppins, Jr. The play will be performed February 22nd through March 17th: Thursdays and Fridays at 7 PM, Saturdays at 1 PM and 5 PM, and Sundays at 3 PM, with shows at 7 PM on Sunday March 3, March 10 and March 17.
Based on one of the most popular Disney movies of all time and the Broadway musical that played for over 2,500 performances and received multiple Olivier and Tony Awards nominations, Disney and Cameron Mackintosh's Mary Poppins, Jr. captures hearts in a whole new way: as a practically perfect Broadway Junior musical! The jack-of-all trades, Bert, introduces us to England in 1910 and the troubled Banks family. Young Jane and Michael have sent many a nanny packing before Mary Poppins arrives on their doorstep. Using a combination of magic and common sense, she must teach the family members how to value each other again. Mary Poppins takes the children on many magical and memorable adventures, but Jane and Michael aren't the only ones upon whom she has a profound effect. Even grown-ups can learn a lesson or two from the nanny who advises that "Anything can happen if you let it."
The play is performed by 24 talented young actors, from ages 10 to 17. Audrey Randall plays the title role of Mary Poppins, while Caleb Delong portrays the multitalented Bert. Jane is played by Evie Braude, and Eleanor Wood portrays Michael.
The play is directed by KCT Artistic Director, Dennis E. Perkins, and Musical Direction is provided by Paul Jones of Auralation Studios.
Tickets are $12 per Adult, $10 per child. Reservations are strongly recommended. Group rates are available for groups of 12 or more by making advance reservations by phone. Knoxville Children's Theatre, 109 E. Churchwell Avenue, Knoxville, TN 37917. Information: 865-208-3677, www.knoxvillechildrenstheatre.com
Selections from Circus Orbis, Curated by Beauvais Lyons
February 19, 2019 — March 9, 2019
Category: Exhibitions & visual art and Free event
Reception: Sunday February 24, 5–7 p.m.
Beauvais Lyons, Director of the Hokes Archives
Circus Orbis was a regional circus based in Jacksboro, Tennessee, that performed in the American South and Midwest in the early 20th century. Unlike better-known circuses of the day, Circus Orbis toured in only ten train cars, had a cast of thirty performers, and a small menagerie consisting of domestic animals and costumed performers dressed as various anthropomorphic creatures. The founder of the circus, Thaddeus Evergood, spent a year in Rome in 1908 where he was a street performer and found inspiration from the city's art and architecture. The design of Circus Orbis was informed by ancient Roman and Baroque art, as well as the trompe l'oeil frescos from the Villa Farnesina. This small exhibition presents a selection of graphic works used to promote the circus, some surviving printed ephemera, as well as a facsimile of one of the sideshow banners. Circus Orbis discontinued in 1929 when the "Splendorium," a tented "Show Palace," was destroyed in a fire. One of the best accounts of the circus may be found in Thaddeus Evergood's memoir, Popcorn & Peanuts, published in 1933.
At Gallery 103, Art and Architecture Building, University of Tennessee, Knoxville
https://art.utk.edu/beauvais-lyons-to-exhibit-selections-from-circus-orbis-in-gallery-103/
Tennessee Valley Unitarian Universalist Church: Exhibit by Kate and Roy McCullough
February 17, 2019 — April 10, 2019
Category: Exhibitions & visual art and Free event
Free and open to the public
Reception Friday, February 22, 6:00 to 7:30 pm. Artists' talks at 6:30 pm.
Kate McCullough
"There is so much freedom in being able to create," says Kate. "The world of painting is a magical place where the looking glass is only limited by my imagination. The goal for my art is to not only reach that deeper place, but to offer something to the viewer that could reach a place in them that has meaning as well."
Kate began painting in watercolor about 15 years ago, after a 35-year hiatus from art. Initially her studies at Villa Marie College and SUNY College at Buffalo included general design, art history and oil and acrylic painting. When she returned to painting, she decided to explore watercolor. She took courses with Marcia Goldenstein and Whitney Leland at UT, and then moved on to workshops at Arrowmont with Don Lake and Sue Archer; Kanuga with Linda Baker, Keiko Tanabe and Don Andrews; Cheap Joe's with Linda Kemp; three workshops with John Salminen and a couple with Paul Jackson. McCullough now teaches watercolor classes at the Fountain City Art Center and the Oak Ridge Art Center. She is the former president of the Knoxville Watercolor Society, a member of the Art Market Gallery in downtown Knoxville, a signature member of the Tennessee Watercolor Society and Vice President of the Art Guild of Tellico Village.

Roy McCullough
Roy says that painting is a process of discovery. When he and his wife, Kate, travel, they invariably bring cameras and open minds, and often jockey for position to capture their own version of the same scene. When they paint, they usually express the same subject in far different ways. Roy prefers somewhat earthy subjects to the purely picturesque. He is inspired by often-overlooked commercial illustrations from the advertising industry. These illustrators work under stressful deadlines, yet consistently produce outstanding, insightful and delightful work at the highest level. "When I find a subject that could make an interesting subject for a painting, I might conjure an untold background story," says Roy. "I look for unexpected situations that reveal something universal. Sometimes it could be interesting lighting, shapes or color. And when people are involved, I ask, 'What's going on? Does it suggest a narrative?' There is always a challenge involved in making a picture come to life. Sometimes I surprise myself and a painting works on multiple levels. When that happens, I feel I have succeeded."
Roy's love of art began in grade school and continued thorough his career in advertising. He studied art history in college and still enjoys museum- and gallery-hopping wherever he travels.
Tennessee Valley Unitarian Universalist Church, 2931 Kingston Pike, Knoxville, TN 37919. Gallery hours: M-Th 10-5, Su 10-1. Information: 865-523-4176, www.tvuuc.org