Calendar of Events
Saturday, January 26, 2019
Tennessee Theatre: Rainbow Kitten Surprise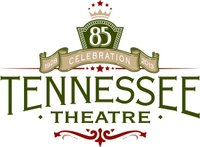 Category: Music
January 26, 2019 at 8:00pm Rainbow Kitten Surprise comes to the Tennessee Theater.
Rainbow Kitten Surprise and all five of its members hail from the mountains of Boone, North Carolina. With chilling harmonies, dynamic instrumentation, and introspective lyrics, their genre-defying sound takes influence from artists like Modest Mouse and Kings of Leonas much as Frank Ocean and Schoolboy Q. Independently, they have over 75 million streams across digital platforms, and notched over 45 sold out shows on their first U.S. headline tour. Their engaging and distinct live performances have led to stand out sets at festivals such as Bonnaroo, Firefly, Shaky Knees, Hangout, Sasquatch, and Austin City Limits among others.
Tennessee Theatre, 604 S. Gay Street, Knoxville, TN 37902. For information/tickets: 865-684-1200, www.tennesseetheatre.com, www.ticketmaster.com
Poboys & Poets
January 26, 2019
6:30-9 PM
Category: Literature & readings
Poboys & Poets is spoken word open mic event that happens once a month, every last Saturday, at The Pilot Light. Fused with live music (or DJ Selected Playlist) and often a featured guest artist (either a touring poetry slam champion or a live musical act); Poboys provides a powerful evening of talent and fun for all involved.
Founded by Joseph 'Black Atticus' Woods and hosted by Ryan Andrews, Poboys and Poets' energy stands somewhere between the focus of a good writer's night book read and the electricity of a poetry slam bout; where new voices are just as welcome as those who dabble in advanced levels lyricism. Audience members can expect to experience a gambit of reasons to laugh, think, remember, and listen.
The Pilot Light does not allow pets. If patrons are under 18 they must be accompanied by an adult. Poboys and Poets is a freedom of speech event (with common sense HIGHLY suggested), however poetry may or may not be 'kid friendly' - Parental Guidance Suggested.
ADMISSION: $8 GENERAL, $5 w/ STUDENT ID
At THE PILOT LIGHT // 106 E. JACKSON AVE, 37915
https://www.facebook.com/events/289754231637169/
Bijou Theatre: Scott Miller with Robbie Fulks
Category: Music
"I wanted to call this record Thalia and Melpomene after the Greek muses (the smiley/frowny faces of the theatre) but my manager Kathi Whitley said, 'You call this record THAT and I quit.'"
So says Scott Miller of his tenth studio record since leaving the V-Roys, the 1990s Knoxville-based thinking-man's party band. The V-Roys caught the ear of Steve Earle, who signed them to his somewhat ephemeral E-Squared label. Band and label collapsed at about the same time. Miller has survived a health scare, scaled back his erstwhile stoically-crazed lifestyle, hightailed it from the city lights of Knoxville, and taken up the life of a cattleman on his family's Shenandoah Valley ranch. Somehow amid all that, this record is his tenth release under his own name, or that of his post V-Roys band, the Commonwealth.
After junking that Clash of the Titans title, Miller settled on the name Ladies Auxiliary, thanks to the simple fact that everyone involved, save Miller himself, is, in fact, a lady. The A-list of XX-chromosomers includes Whitley and the entire band: Bryn Davies, Rayna Gellert, Jen Gunderman, Deanie Richardson, and Megan Carchman. The record was also produced (and performed on by) Anne McCue, who brings a smidgen of vintage Django jazz and Charlie Christian swing to the arrangements.
Bijou Theatre, 803 S. Gay Street, Knoxville, TN 37902. Information: 865-522-0832, www.knoxbijou.com
Historic Ramsey House: Beginning Hand Piecing and Hand Quilting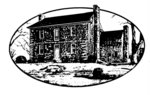 Category: Classes & workshops, Fine Crafts and History & heritage
Beginning Hand Piecing and Hand Quilting with Megan Gillespie, Saturday January 26, 10am- 12 pm
Learn what is quickly becoming a lost art. The Appalachian area is known for its handmade quilts. They are admired for their beauty as well as their warmth and utility. Learn cutting, piecing and quilting and take home a one-of a-kind hot pad that you've created.
Class fee is $25 and includes all the supplies. Reserve online at www.ramseyhouse.org or call 865-546-0745.
Follow Up to Beginning Hand Piecing and Hand Quilting with Megan Gillespie, Saturday February 2 from 1:00-3:00 pm For those who need a little more time, or have more questions regarding the class from Jan. 26 Class fee $25 All supplies included.
Historic Ramsey House, 2614 Thorngrove Pike, Knoxville, TN 37914. Information: 865-546-0745, www.ramseyhouse.org
Pellissippi State: Black Comedy
 by Peter Shaffer
January 25, 2019 — January 27, 2019
"Black Comedy," a farce about what happens when the lights go out at a dinner party, launches the spring 2019 theatre season at Pellissippi State Community College next weekend.
Audiences have three opportunities to catch the one-act play: at 7:30 p.m. Friday and Saturday, Jan. 25 and 26, and at 2 p.m. Sunday, Jan. 27. Tickets, available at www.pstcc.edu/tickets, are $12 for adults, $10 for seniors and $8 for Pellissippi State faculty, staff and students.
While the characters in "Black Comedy" are in the dark, the audience can see everything as lovesick and desperate Brindsley Miller must impress his fiancée's father while trying to return "borrowed" antiques from his next-door neighbor, who has suddenly shown up at his darkened door. "Because it's a farce, there's a lot of physical comedy in it," said Theatre Program Coordinator Charles R. Miller, noting the play was postponed from fall semester when an actor broke his hand. "It's a great big silly, fluffy, fun feature, which gives our students who have taken a class on farce and comedy an opportunity to earn their chops."
Written by Peter Shaffer and first performed in 1965 in England, "Black Comedy" premiered on Broadway in 1967 and featured the Broadway debuts of actors Michael Crawford, who originated the title role in "The Phantom of the Opera," and the late Lynn Redgrave, who was inducted into the American Theater Hall of Fame.
At Pellissippi State, the production is a mix of former and current Pellissippi State students, Miller said, as well as members of the faculty and the community.
In the Clayton Performing Arts Center. Hardin Valley Campus of Pellissippi State: 10915 Hardin Valley Road, Knoxville, TN 37932. Information: 865-694-6405, www.pstcc.edu/arts
Great Smoky Mountains Heritage Center: 2019 Winter Heritage Festival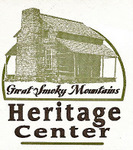 January 25, 2019 — January 26, 2019
Category: Festivals & special events, Free event, History & heritage, Kids & family and Lectures & discussions
The Cades Cove Preservation Association in conjunction with the Great Smoky Mountain Heritage Center are proud to present the 2019 Winter Heritage Festival.
Join us on Friday and Saturday January 25th & 26th for a Free series of presentations by the Cades Cove Preservation Association located in the Great Smoky Mountain Heritage Center's Auditorium. Local Historians will share the stories and tales that created our past. The Blount Country Fire Department's cooking team will provide a Cast Iron lunch for an additional fee of $10.
Great Smoky Mountains Heritage Center, 3/4 mile east of traffic light at the Highway 321 and 73 intersection towards the Great Smoky Mountains National Park, Townsend, TN. Hours: M-Sa 10-5, Su 12-5. Information: 865-448-0044, www.gsmheritagecenter.org
Arrowmont School of Arts and Crafts: 19th Sevier County Biennial Juried Exhibition
January 19, 2019 — March 2, 2019
Category: Exhibitions & visual art, Fine Crafts and Free event
Opening Reception & Presentation of Awards: January 25, 2019, 6:00 – 8:00 pm
The Sevier County Biennial Juried Exhibition is a juried presentation of artworks created by residents of Sevier County, Tennessee. This year's juror, Sarah Stanley, Curator at the William King Museum of Art in Abingdon, VA, selected 61 works created by 42 artists. The works showcased in this exhibit are a testament to the artistic skill, talent, and creativity of Sevier County residents. Congratulations to all the artists, and to the awardees. For more award information and the full list of participating artists, visit arrowmont.org/19th-sevier-county-biennial-juried-exhibition/
In the Sandra J. Blain Gallery
Arrowmont School of Arts and Crafts, 556 Parkway, Gatlinburg, TN 37738. Information: 865-436-5860, www.arrowmont.org
Fountain City Art Center: 14th Annual Open Show

January 18, 2019 — February 23, 2019
Category: Exhibitions & visual art, Fine Crafts and Free event
Featuring works by local artists, judged by Paul Watkins and Tony Caiza.
Presentation of awards, 7 PM, will be made at the opening reception, 6:30 – 8:00 PM, Friday, January 18. Friends and family of the artists are encouraged to attend!
Exhibit viewing hours: Hours: Tu & Th 9-5, W & F 10-5, 2nd-4th Sa 10-1. Fountain City Art Center, 213 Hotel Ave, Knoxville, TN 37918. Information: 865-357-2787, www.fountaincityartcenter.com
Knoxville Children's Theatre: Winnie-the-Pooh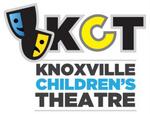 January 18, 2019 — February 3, 2019
Category: Kids & family and Theatre
A play by Kristin Sergel, based on the classic novel by A. A. Milne.
Winnie-the-Pooh is Christopher Robin's fat little bear, who would like to drift peacefully through life, humming tunes and stopping frequently to eat a little something. However, he finds himself involved in all sorts of frantic adventures, assisted by such friends as the dismal Eeyore, Piglet and Rabbit, with his countless relations. Pooh's intentions are always the best, but his passion for honey and condensed milk keeps getting him into trouble. When friend Piglet gets roped into Kanga's household and Kanga starts bathing him (with soap!) and forcing down spoonfuls of Strengthening Medicine, Pooh comes to the rescue! A.A. Milne's wit and special understanding of young people make this one of the most beloved plays for young people.
The play is performed by 13 talented young actors from ages 8 to 16. Alex Montgomery, an 8th grader at Grace Christian Academy, will portray Winne, and Devin Alley, a 6th grader at Sacred Heart plays Christopher Robin.
Casey Sams will direct the production. Casey is an Associate Professor and the Director of Undergraduate Studies for Theatre, and teaches Movement, Acting and Musical Theatre to both undergraduate and graduate students at the University of Tennessee. She has served on the faculty at Penn State, Interlochen Arts Camp, The Contemporary Art Center of Virginia, and The Governor's School for the Arts in Virginia.
Performances are typically Thursday-Sunday, and tickets are $12 per Adult, $10 per child. Reservations are strongly recommended. Group rates are available for groups of 12 or more by making advance reservations by phone. Knoxville Children's Theatre, 109 E. Churchwell Avenue, Knoxville, TN 37917. Information: 865-208-3677, www.knoxvillechildrenstheatre.com
Ijams Nature Center: Tracye Burnett Sowders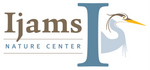 January 16, 2019 — January 31, 2019
Category: Exhibitions & visual art and Free event
You don't want to miss January's gallery artist, Tracye Burnett Sowders, and her whimsical watercolor paintings. Her gorgeous work features vibrant landscapes, animal friends and ethereal people. Many of her paintings are limited editions, so stop by to claim one of these magical pieces for yourself!
More events at http://ijams.org/events/. Ijams Nature Center, 2915 Island Home Ave, Knoxville, TN 37920. Hours: Grounds and trails open during daylight hours. Call for Visitor Center hours. Information: 865-577-4717, www.ijams.org
Bad Water Gallery: Eleanor Aldrich
January 10, 2019 — January 28, 2019
Category: Exhibitions & visual art
BAD WATER presents Eleanor Aldrich: SERPENT'S QUARTERS. On view January 4 through January 28, the opening reception will take place on Friday, January 4 from 6 to 9 p.m.
SERPENT'S QUARTER'S plays with the garage space of BAD WATER as the kind of out-building where do-it-yourself work happens, as well as the serpent as a spiritual trickster. The stage and floating clothing embody the feeling of an alternative chapel. Jackets and upholstery play host to found-image transfers, sculptural surfaces, drawn and real shadows. The grid is a motif throughout. Used as the support of the work, the grid is at times strained, pressed against, squeezed through, and decorated by the material. Belief shifts between the actual and illusion.
Aldrich's work is textural and alchemical. She matches materials – often industrial sealants – and techniques to the subject matter they resemble in order to achieve a convincing approximation while short-cutting rendering. Utilizing unruly materials, the substances Aldrich manipulates retain partial control over their final form — interrupting illustration and retaining the truth of their physical nature. She works with a kind of mimetic literalism that embodies the physicality of the subject while serving pictorial conventions, posing questions about physicality as the standard of reality.
Eleanor Aldrich (b. 1984 | Springerville, AZ) lives and works in Knoxville, Tennessee. She received her MFA from The University of Tennessee and attended Skowhegan School of Painting & Sculpture in 2012. She participated in the Drawing Center's Open Sessions (2014 - 2016), and her work has been included in New American Paintings and on ArtForum.com.
BAD WATER is an artist-run gallery set in a once vacant backyard structure located in Knoxville, Tennessee | behind 320 E. Churchwell Ave. | www.badwater.gallery
The Winter Farmers' Market
January 5, 2019 — April 13, 2019
Category: Culinary arts, Free event, Kids & family and Science & nature
January 5 & 19, February 2 & 16, March 2, 16, & 30, and April 13 (every other Saturday)
Hours: 10 am – 2 pm
The Winter Farmers' Market, held in the Historic 4th and Gill neighborhood, will host farm & food vendors selling pasture-raised meats, eggs, winter produce, honey, baked goods, artisan foods, and more. Outside, food trucks will be serving up lunch from locally-sourced ingredients.
We'll offer a Power of Produce (PoP) Club Children's Activity at every winter market!
At Central United Methodist Church, 201 E Third Ave, Knoxville
https://www.nourishknoxville.org/winter-market/