Calendar of Events
Sunday, January 20, 2019
Art Night with Bryan Wilkerson
Category: Exhibitions & visual art, Festivals & special events and Free event
Sunday at 6 PM – 9 PM
Central Depot, 103 W Depot Ave, Knoxville, Tennessee 37917
Come join us at Central Depot for an art night event with Bryan Wilkerson!
The first one was such a hit that we're making this a regular thing!
This hands-on event will be filled with FUN, GAMES, and PRIZES!
Bryan will be demonstrating some inside tips and tricks to drawing and illustrating while assisting you through your own creation.
Anyone can attend and participate with skill levels ranging from preschool to Picasso.
Come have a beverage and leave with a work of art. https://www.facebook.com/events/284987688877278/
January Sunday Dinner with Carpetbag Theater
Category: Festivals & special events, Free event and Theatre
Sunday at 6 PM – 8 PM
Birdhouse Knoxville, 800 N 4th Ave, Knoxville, Tennessee 37917
As always, our Sunday Dinner is a community potluck followed by a speaker or presentation on something interesting happening in our area.
This month, we are thrilled to have guests from Carpetbag Theater come and present about what they do. If you have never seen a Carpetbag production, put it on your to-do list! I have never seen a Carpetbag Theater performance that didn't make me want to tell everyone I know not to miss it.
The Carpetbag Theatre, Inc. was founded in 1969 and chartered in 1970. We are a Knoxville-based professional, multi-generational ensemble company dedicated to the production of new works. We work in partnership with community artists, activists, cultural workers, storytellers, and leaders to create original, theatrical works. Our mission is to give artistic voice to the issues and dreams of people who have been silenced by racism, classism, sexism, ageism, homophobia and other forms of oppression.
https://www.facebook.com/events/308515496445983/
A Night with the Arts: A Concert in Celebration of Dr. Martin Luther King, Jr.
Category: Dance, Festivals & special events, Free event, Kids & family, Music and Theatre
The Knoxville Symphony Orchestra in collaboration with several other arts groups will present A Night with the Arts: A Celebration Concert in honor of Dr. Martin Luther King, Jr. on Sunday, January 20, 2019 at 6:00 p.m. at the Tennessee Theatre. View Facebook event.
This concert, free and open to the public, is sponsored by the Dr. Martin Luther King, Jr. Commemorative Commission of Greater Knoxville and with support from Knox County Commissioner Evelyn Gill. No tickets are required to attend this free performance.
The concert's theme is "The Courage to Lead with a Greater Determination." KSO Resident Conductor James Fellenbaum conducts the Knoxville Symphony Chamber Orchestra joined by the Celebration Choir directed by Aaron Staple. The performance will include drama, spoken word and digital stories woven throughout the concert by members of the Carpetbag Theatre, Inc., directed by Linda Parris-Bailey. The Celebration Choir will perform gospel songs including "We Shall Overcome." Other musical selections include music from Antonin Dvorak and Richard Rodgers' "Climb Every Mountain" from The Sound of Music.
About the MLK Commemorative Commission
Since 1982, the MLK Commission has been organizing a special celebration each year for the Knoxville area to commemorate the life and legacy of Dr. Martin Luther King, Jr. The week-long celebration focuses on providing education and leadership training for adults and youth and promotes reconciliation through peaceful conflict resolution. Part of the celebration also includes stories of racial struggles with emphasis on non-violence, equality, and love.
About the Knoxville Symphony Orchestra
Led by Music Director Aram Demirjian, the Knoxville Symphony Orchestra consists of 80 professional musicians and performs 300 programs throughout the region each season, reaching audiences of more than 200,000 people. The KSO performs in traditional venues such as the Tennessee Theatre, Bijou Theatre and the Civic Auditorium as well as non-traditional places like hospitals, schools, city parks and churches. For more information regarding the KSO, please visit www.knoxvillesymphony.com or call 865-291-3310.
http://www.knoxvillesymphony.com/event/128/a-concert-in-celebration-of-dr-martin-luther-king-jr
McClung Museum: Civil War Lecture Series: Knoxville's Civilian War, The Caregivers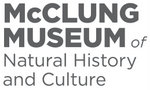 January 20, 2019
2-3:30 PM
Category: Free event, History & heritage and Lectures
The ninth annual McClung Museum Civil War Lecture Series will be held once a month on Sundays at 2 pm in the museum auditorium. McClung Museum Civil War Curator, Joan Markel will shed light on the individual lives of Knoxvillians involved in the war.
This month's lecture, "Knoxville's Civilian War, The Caregivers," will look at those in Knoxville who fulfilled the role of physician, minister, press and domestic care-givers (the ladies); roles looked to for expertise, advice, information and counseling when life altering decisions must be made.
McClung Museum of Natural History and Culture, 1327 Circle Park Dr on the UT campus, Knoxville, TN 37996. Hours: M-Sa 9-5, Su 1-5. Information: 865-974-2144, http://mcclungmuseum.utk.edu
Circle Modern Dance: Open Audition: Summer Show 2019
Category: Auditions, Dance and Free event
Sunday at 2 PM – 4 PM
At the 100 S Gay St, Knoxville, Tennessee 37902
Circle Modern Dance is seeking performers for our upcoming Summer Show. Join us at the Emporium Center's Annex Studio for our Open Audition.
We believe that Every Body has the Right to Dance. All experience levels are welcome (including no dance experience). https://www.facebook.com/events/1947021728749264/
Arrowmont School of Arts and Crafts: 19th Sevier County Biennial Juried Exhibition
January 19, 2019 — March 2, 2019
Category: Exhibitions & visual art, Fine Crafts and Free event
Opening Reception & Presentation of Awards: January 25, 2019, 6:00 – 8:00 pm
This exhibition features work by artists 18 years of age and older living or working in Sevier County, Tennessee. The Sevier County Biennial Exhibition is a juried, mixed media art exhibition presented by Arrowmont to recognize and foster the skills and talents of artists and craftspeople who call the region of Sevier County home.
In the Sandra J. Blain Gallery
Arrowmont School of Arts and Crafts, 556 Parkway, Gatlinburg, TN 37738. Information: 865-436-5860, www.arrowmont.org
Seventy Thirty Creatives: Auditions for Romeo & Juliet/The Merry Wives Of Windsor
January 19, 2019 — January 20, 2019
Category: Auditions and Theatre
Saturday at 2 PM – 5 PM
Mabry-Hazen House, 1711 Dandridge Ave, Knoxville, Tennessee 37915
Seventy Thirty Creatives is holding open auditions for their annual Spring Shakespeare workshops and performances on Saturday, January 19th from 2:00 to 5:00 and Sunday, January 20th from 2:00 to 5:00.
We are seeking a diverse cast of all genders, ages, and experience!
Auditions will be held at the Mabry-Hazen House, 1711 Dandridge Ave, Knoxville, TN 37915.
Auditions should consist of 2 contrasting monologues, with at least one performed in Shakespearean verse. Headshots and resumes are appreciated but not required. Callbacks may consist of cold readings from the script.
Romeo and Juliet directed by Tyler Gregory will be performed May 10-12 at the Mabry-Hazen House
The Merry Wives of Windsor directed by Billy Kyle Roach will be performed May 18-19 at Ijams Nature Center.
Workshops will consist of verse and prose analysis, stage combat, and improvisational comedy with dates and times TBA. https://www.facebook.com/events/484493355409368/
Knoxville Children's Theatre: Winnie-the-Pooh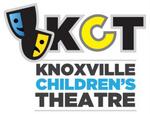 January 18, 2019 — February 3, 2019
Category: Kids & family and Theatre
A play by Kristin Sergel, based on the classic novel by A. A. Milne.
Winnie-the-Pooh is Christopher Robin's fat little bear, who would like to drift peacefully through life, humming tunes and stopping frequently to eat a little something. However, he finds himself involved in all sorts of frantic adventures, assisted by such friends as the dismal Eeyore, Piglet and Rabbit, with his countless relations. Pooh's intentions are always the best, but his passion for honey and condensed milk keeps getting him into trouble. When friend Piglet gets roped into Kanga's household and Kanga starts bathing him (with soap!) and forcing down spoonfuls of Strengthening Medicine, Pooh comes to the rescue! A.A. Milne's wit and special understanding of young people make this one of the most beloved plays for young people.
The play is performed by 13 talented young actors from ages 8 to 16. Alex Montgomery, an 8th grader at Grace Christian Academy, will portray Winne, and Devin Alley, a 6th grader at Sacred Heart plays Christopher Robin.
Casey Sams will direct the production. Casey is an Associate Professor and the Director of Undergraduate Studies for Theatre, and teaches Movement, Acting and Musical Theatre to both undergraduate and graduate students at the University of Tennessee. She has served on the faculty at Penn State, Interlochen Arts Camp, The Contemporary Art Center of Virginia, and The Governor's School for the Arts in Virginia.
Performances are typically Thursday-Sunday, and tickets are $12 per Adult, $10 per child. Reservations are strongly recommended. Group rates are available for groups of 12 or more by making advance reservations by phone. Knoxville Children's Theatre, 109 E. Churchwell Avenue, Knoxville, TN 37917. Information: 865-208-3677, www.knoxvillechildrenstheatre.com
UT Department of Theatre: The Lacy Project
January 18, 2019 — January 20, 2019
Category: Theatre
Clarence Brown Lab Theatre, 1714 Andy Holt Blvd, Knoxville, Tennessee 37916
Her mother's photographs turned Lacy into an icon of childhood innocence and beauty. Now, on the night of her 22nd birthday, Lacy has to navigate between image and reality, sex and friendship, self-indulgence and responsibility. This wild tragicomedy presents a portrait of a young woman held captive by her own childhood, and a vivid picture of a generation unable to grow up.
Come out to see ACT's production of The Lacy Project by Alena Smith! Free admission! Come see us at Clarence Brown Theatre's Lab Theatre January 18 and 19th at 8pm and January 20th at 2:30 pm.
LACY: Callie Bacon
GISELLE: Taylor McRae
CHARLOTTE: Celeste Pelletier
OLIVIA: Emily Cullum
HARRIET: Crystal-Marie Alberson
Director: Keegan Tucker
Stage Manager: Kelli Cool
Set Designer: Casey Hall
Lighting Designer: Collin Hall
Costume Designer: Courtney Tipps
Sound Designer: Andrew Shipman
Props: Kathryn Nabors
Rala: Regional and Local Artisans: Rala Flea
January 18, 2019 — January 20, 2019
Category: Festivals & special events
At Rala: Regional and Local Artisans
112 W Jackson Avenue, Knoxville, Tennessee 37902
We've cleaned out the backroom and our closets and we're putting it all on sale at the Rala Flea - Fri 1/18 thru Sun 1/20.
Shop previously loved clothing, accessories and homegoods + select items from Rala at reduced prices + original art from Elijah Fredrick + Paris Woodhull Illustrations.
Come on down to the Old City and shop for great deals at the Rala Flea!
https://www.facebook.com/events/190154291630831/
Stanford Eisenberg Knoxville Jewish Day School: Willy Wonka Jr.
Category: Kids & family and Theatre
Directed by Rosina Guerra
Tickets: 865-560-9922 or www.kjds.org/wonka
In the Clayton Performing Arts Center. Hardin Valley Campus of Pellissippi State: 10915 Hardin Valley Road, Knoxville, TN 37932.
Ijams Nature Center: Tracye Burnett Sowders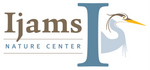 January 16, 2019 — January 31, 2019
Category: Exhibitions & visual art and Free event
You don't want to miss January's gallery artist, Tracye Burnett Sowders, and her whimsical watercolor paintings. Her gorgeous work features vibrant landscapes, animal friends and ethereal people. Many of her paintings are limited editions, so stop by to claim one of these magical pieces for yourself!
More events at http://ijams.org/events/. Ijams Nature Center, 2915 Island Home Ave, Knoxville, TN 37920. Hours: Grounds and trails open during daylight hours. Call for Visitor Center hours. Information: 865-577-4717, www.ijams.org