Calendar of Events
Friday, January 11, 2019
Tennessee Mountain Writers: January Jumpstart XIX
January 11, 2019 — January 13, 2019
Category: Classes & workshops and Literature & readings
At the Best Western Morristown Conference Center in Morristown, TN, at Exit 8 off I-81... weather permitting! Susan Gregg Gilmore will lead Fiction and Connie Jordan Green will lead Poetry. Saturday session will run 9:00 a.m. - 12:00 p.m. and 1:30 p.m. - 4:30 p.m. and Sunday session 8:30 a.m. - 11:30 a.m. (EST).
Registration Fees: $150. Coffee and tea before the morning sessions and Saturday lunch are included.
Fiction leader Susan Gregg Gilmore is a freelance journalist and novelist. Her debut novel, Looking for Salvation at the Dairy Queen (Crown/2008), was a USA TODAY bestseller and Southern Independent Booksellers Alliance (SIBA) 2009 Book Award Nominee. Gilmore's second novel, The Improper Life of Bezellia Grove (Crown/2010), was selected as part of TARGET'S Emerging Author Program. Her most recent work, The Funeral Dress, was called "a revelatory novel that offers an evocative account of the lives of Appalachian working women" by Kirkus Reviews and was selected for TARGET'S Emerging Author Program and named a TARGET Recommended Read. Gilmore has also written for The Los Angeles Times, The Christian Science Monitor, Parenting, and Garden & Gun. She currently lives in Chattanooga.
Poetry leader Connie Jordan Green is the author of two novels for young people (The War at Home and Emmy); two poetry chapbooks, Slow Children Playing and Regret Comes to Tea, and two full-length poetry collections, Household Inventory, winner of the Brick Road Poetry Press 2013 Award, and Darwin's Breath, recently released by Iris Press. Her poetry has appeared in numerous journals and anthologies; since 1978 she has written a personal column for The Loudon County News Herald. She belongs to various writing organizations, including the Tennessee Mountain Writers (Board of Directors); she was the recipient of a Lifetime Achievement Award from the East Tennessee Hall of Fame for Writers and a Tribute to the Arts Award from the Arts Council of Oak Ridge, TN. She has taught creative writing for The University of Tennessee and continues to teach at various workshops.
Meals: Attendees are responsible for their own meals. Participation Limit: 20 per workshop.
Room Reservations: Attendees are responsible for their own reservations. Rate is $82.95 + tax for single or double. Full breakfast is included. Call (423) 587-2400 and mention TMW/January Jumpstart.
The Mill and Mine: Morgan Wallen
Category: Music
MORGAN WALLEN
Friday, January 11th at the Mill and Mine.
Up-and-coming country star Morgan Wallen is headed back to Tennessee on January 11 on his If I Know Me Tour. Four years ago, Morgan Wallen -- then a bright-eyed, 20-year-old singer from Sneedville, Tenn. -- got booted off The Voice after his rendition of Florida Georgia Line's "Stay" fell flat with the judges. But fast-forward to today's charts, and Wallen has his first track on the Billboard Hot 100, featuring none other than Florida Georgia Line. It's a small world, come enjoy it.
The Mill & Mine, 227 W. Depot Avenue, Knoxville, TN 37917. Tickets/information: http://themillandmine.com
Bijou Theatre: WDVX Presents Sam Bush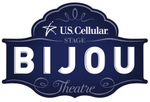 Category: Music
Knoxville Irish Society: First Annual Ceili
January 11, 2019
6:00-9:00PM
Category: Festivals & special events, History & heritage and Kids & family
The Knoxville Irish Society is proud to announce our first annual CÉILÍ!
You and your family are given a warm Irish welcome to the céilí dance next month. KIS is excited to bring a fun and unique feature of Gaelic culture, Irish céilí dancing, to share with our local community! The first annual Céilí will be held Friday night, January 11, 2019, from 6:00 - 9:00 PM.
Admission is FREE for KIS members, $5 for non-members, and FREE for children ages 12 & under. We encourage you to bring your families! Admission is determined based on KIS membership status prior to the event. Membership benefits for those registering during the céilí will take effect the following day. If you do not already have KIS membership, please join us at http://www.knoxvilleirish.com/join.html
Fáilte roimh cách! All welcome!
Jubilee Community Arts: Wallace Coleman, Big Dog Blues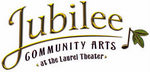 Category: Music
With Billy Crawford and the Billy D Blues Band
Blues Harmonica
Growing up in East Tennessee, Wallace Coleman was captivated by the sounds he heard late at night from Nashville's WLAC. It was on WLAC that Coleman first heard his greatest musical influences: Little Walter, Sonny Boy Williamson, Howlin' Wolf, Muddy Waters. Coleman left Tennessee in 1956 to find work in Cleveland. He began playing professionally with Cleveland's Guitar Slim and caught the ear of audience member Robert "Jr." Lockwood, joining his band in 1987. Still based in Cleveland, Wallace has been leading his own band since 1997.
Jubilee Community Arts at the Laurel Theater, 1538 Laurel Ave, Knoxville, TN 37916. Tickets (discounts apply to advance purchase, JCA members, students & seniors) available through http://www.brownpapertickets.com/producer/1118485, 1-800-838-3006 ext 1, and at the door. For information: 865-522-5851, www.jubileearts.org
Knoxville Museum of Art: Alive After Five
January 11, 2019
6-8:30 PM
Category: Music
Smooth Sailor
Alive After Five is a unique live music series that takes place in the smoke-free, casually elegant setting of the Ann and Steve Bailey Hall in the Knoxville Museum of Art. There is a live band on stage, seating at tables, two cash bars, food from area restaurants, free freshly popped popcorn, and free parking. Audience members can enjoy listening to music, dancing, and browsing the museum's art galleries. Admission is $15 for general and $10 for museum members and college students with ID. Ages 17 and under are admitted free.
Knoxville Museum of Art, 1050 World's Fair Park Dr, Knoxville, TN 37916. Hours: Tuesday-Saturday, 10AM-5PM, Sunday, 1-5PM. Information: 865-525-6101, www.knoxart.org
St. James Episcopal Church: ETSU Chorale & Greyscale
Category: Free event and Music
Friday at 7:30 PM – 9 PM
St. James Episcopal Church of Knoxville, 1101 N Broadway NE, Knoxville, Tennessee 37917
The ETSU Chorale and Greyscale present a joint concert in Knoxville for one night only! Admission is by donation.
The ETSU Chorale has long been recognized as one of the finest university ensembles in the United States. The choir has toured both nationally and internationally, and appeared in numerous state and national conferences. The Chorale is conducted by Dr. Matthew Potterton, who became the Director of Choral and Vocal Activities in 2013. He continues to build on the long tradition of outstanding choral singing at ETSU established by Dr. Thomas Jenrette, Professor Emeritus, during his thirty-three year tenure. Members of the Chorale are chosen through a selective audition process and must be dedicated to the highest level of artistry. The group performs in a variety of styles and genres, ranging from music of the Renaissance to newly composed works. In January of 2015 the choir toured New York and Washington D.C. and performed in some of the nation's most beautiful venues including the Cathedral of St. John the Divine and St. Patrick's Cathedral in New York City, as well as the National Cathedral in Washington D.C. In 2016, the Chorale was selectd to perform for the Tennessee Music Educators Association's All-State Conference in Nashville.
Greyscale, under the direction of Dr. Alan Stevens, performs a cappella arrangements that blend jazz, pop, and classical styles. Greyscale is inspired by ensembles such as The Swingles, Real Group, Manhattan Transfer, New York Voices, Voces 8, and Pentatonix. Greyscale has become a recognized success on the ETSU campus and throughout the region. In January of 2015 Greyscale toured and appeared on invited performances in New York City and Washington D.C., including a show at the renowned B.B. King's on 42nd Street in NYC. The have hosted The Swingles (with the Mary B. Martin School of the Arts) and New York Voices on ETSU's campus. Greyscale has performed for the Rossini Festival (Knoxville, TN), Blue Plum Festival and Founder's Park Concert Series in Johnson City, the Tennessee Music Educators Association All-State Conference in Nashville, the Niswonger Children's Hospital "Broadway Comes to Greeneville," and has been the featured performer on WETS 89.5 Studio One multiple times. Greyscale released their first album in April of 2016, self-titled "Greyscale." Their follow up album, "Spectrum," was released in March of 2017, and their third album, "Five Alive," was released in October of 2018. A Christmas mini-album was released in December of 2018. All are available from major digital distributors such as iTunes, Spotify, Amazon, CD Baby, and more.
https://www.facebook.com/events/743617569344442/
Ewing Gallery: Kate Gilmore IN YOUR WAY
January 10, 2019 — February 20, 2019
Category: Exhibitions & visual art and Free event
Kate Gilmore will give a public lecture on Thursday, January 17th at 7:30 PM in room 109 of the Art + Architecture Building. A brief reception for the exhibition will follow immediately in the Ewing Gallery.
Kate Gilmore: In Your Way features ten works—nine performance-based videos and one live performance/sculptural installation—by this New York-based artist known for synthesizing multiple artistic mediums including performance, video, sculpture, and painting. In her videos, Gilmore critiques and also inserts herself into male dominated movements such as Abstract Expressionism and Minimalism, exploring feminist themes and modern and contemporary art tropes, all the while exhibiting relentless determination. The spilling and splattering from her work are an ode to Abstract Expressionism or 1950s stripe paintings. Her works are mischievous and political, as well as humorous and critical of the heroic language and absence of women in these artistic movements. The physical situations and actions Gilmore creates for herself and her performers are metaphors for challenges women face culturally and socially.
Gallery hours:
M, T, W, F: 10am - 5pm
Thurs: 10am - 7:30pm
Sundays: 1-4
Ewing Gallery, 1715 Volunteer Blvd on the UT campus, Knoxville, TN 37996. Information: 865-974-3200, www.ewing-gallery.utk.edu
Bad Water Gallery: Eleanor Aldrich
January 10, 2019 — January 28, 2019
Category: Exhibitions & visual art
BAD WATER presents Eleanor Aldrich: SERPENT'S QUARTERS. On view January 4 through January 28, the opening reception will take place on Friday, January 4 from 6 to 9 p.m.
SERPENT'S QUARTER'S plays with the garage space of BAD WATER as the kind of out-building where do-it-yourself work happens, as well as the serpent as a spiritual trickster. The stage and floating clothing embody the feeling of an alternative chapel. Jackets and upholstery play host to found-image transfers, sculptural surfaces, drawn and real shadows. The grid is a motif throughout. Used as the support of the work, the grid is at times strained, pressed against, squeezed through, and decorated by the material. Belief shifts between the actual and illusion.
Aldrich's work is textural and alchemical. She matches materials – often industrial sealants – and techniques to the subject matter they resemble in order to achieve a convincing approximation while short-cutting rendering. Utilizing unruly materials, the substances Aldrich manipulates retain partial control over their final form — interrupting illustration and retaining the truth of their physical nature. She works with a kind of mimetic literalism that embodies the physicality of the subject while serving pictorial conventions, posing questions about physicality as the standard of reality.
Eleanor Aldrich (b. 1984 | Springerville, AZ) lives and works in Knoxville, Tennessee. She received her MFA from The University of Tennessee and attended Skowhegan School of Painting & Sculpture in 2012. She participated in the Drawing Center's Open Sessions (2014 - 2016), and her work has been included in New American Paintings and on ArtForum.com.
BAD WATER is an artist-run gallery set in a once vacant backyard structure located in Knoxville, Tennessee | behind 320 E. Churchwell Ave. | www.badwater.gallery
Scruffy City Hall: Elkmont Beer Launch
January 10, 2019 — January 12, 2019
Category: Festivals & special events and Music
Elkmont beer is HITTING. THE. STREETS. Are you with us?
Come celebrate our distribution launch, with Lipman Brothers, by coming out to Scruffy City Hall for an epic THREE DAY Tap Takeover January 10, 11, and 12.
Not only will you get to drink awesome beer, SCH has some pretty killer shows scheduled. Plus... swag.
Beer + music + swag??? Why would you even think of going anywhere else this weekend!?
THE BEER:
LIGHT LAGER
OLD GOLD LAGER
RECLUSE BROWN ALE
LEGION OF HAZE IPA
WINTER BLAZE
THE MUSIC:
THU JAN 10:
Scruffy City Hall:
10PM:
TENNESSEE'S DEAD (Chattanooga 7 pc Dead Tribute)
FRI JAN 11:
Preservation Pub:
9PM:
COMMON CENTER (Covington, KY 7 pc Psychedelic Fusion)
11:45PM:
THE ORANGE CONSTANT (Athens 5 pc Vintage Rock)
Scruffy City Hall:
9PM:
TRAGIC CITY (7 pc Birmingham Funk)
11:30PM:
TRIBAL HOOSE (Nashville Funk/ Hip-Hop)
SAT JAN 12:
Preservation Pub:
10PM: DEAD RINGERS (Knoxville Classic Rock Covers)
Scruffy City Hall:
9PM: BRONZI BLONDE (Nashville Rhythm & Dance)
11:30PM: YEAR OF THE BOOMERANG: RAGE AGAINST THE MACHINE TRIBUTE
UT Downtown Gallery: Violins of Hope
January 4, 2019 — January 27, 2019
Category: Exhibitions & visual art, Fine Crafts, Free event and History & heritage
For a First Friday Reception, Friday, January 4th, 5-9pm at the UT Downtown Gallery
The Violins of Hope are a collection of restored violins that were played by Jewish musicians during The Holocaust. These instruments have survived concentration camps, pogroms and many long journeys to tell remarkable stories of injustice, suffering, resilience, and survival. The collection was assembled and restored by Israeli master violin maker and restorer, Amnon Weinstein.
In some cases, the ability to play the violin spared Jewish musicians from more grueling labors or even death. Nearly 50 years ago, Amnon heard such a story from a customer who brought in an instrument for restoration. The customer survived the Holocaust because his job was to play the violin while Nazi soldiers marched others to their deaths. When Amnon opened the violin's case, he saw ashes. He thought of his own relatives who had perished and was overwhelmed. He could not bring himself to begin the project.
By 1996, Amnon was ready. He put out a call for violins from the Holocaust that he would restore in hopes that the instruments would sound again.
Amnon started locating violins that were played by Jews in the camps and ghettos, painstakingly piecing them back together so they could be brought to life again on the concert stage. Although most of the musicians who originally played the instruments were silenced by the Holocaust, their voices and spirits live on through the violins that Amnon has lovingly restored. He calls these 50 instruments the Violins of Hope.
There will be extended hours for this special exhibition. The UT Downtown Gallery will be open M-F from 11am – 6pm, Saturdays from 10am – 3pm, and Sundays from 1-4pm.
UT Downtown Gallery, 106 S. Gay St, Knoxville, TN 37902. Information: 865-673-0802, http://web.utk.edu/~downtown