Calendar of Events
Friday, January 18, 2019
Fountain City Art Center: 14th Annual Open Show

January 18, 2019 — February 23, 2019
Category: Exhibitions & visual art, Fine Crafts and Free event
Featuring works by local artists, judged by Paul Watkins and Tony Caiza.
Presentation of awards, 7 PM, will be made at the opening reception, 6:30 – 8:00 PM, Friday, January 18. Friends and family of the artists are encouraged to attend!
Exhibit viewing hours: Hours: Tu & Th 9-5, W & F 10-5, 2nd-4th Sa 10-1. Fountain City Art Center, 213 Hotel Ave, Knoxville, TN 37918. Information: 865-357-2787, www.fountaincityartcenter.com
Knoxville Children's Theatre: Winnie-the-Pooh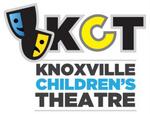 January 18, 2019 — February 3, 2019
Category: Kids & family and Theatre
A play by Kristin Sergel, based on the classic novel by A. A. Milne.
Winnie-the-Pooh is Christopher Robin's fat little bear, who would like to drift peacefully through life, humming tunes and stopping frequently to eat a little something. However, he finds himself involved in all sorts of frantic adventures, assisted by such friends as the dismal Eeyore, Piglet and Rabbit, with his countless relations. Pooh's intentions are always the best, but his passion for honey and condensed milk keeps getting him into trouble. When friend Piglet gets roped into Kanga's household and Kanga starts bathing him (with soap!) and forcing down spoonfuls of Strengthening Medicine, Pooh comes to the rescue! A.A. Milne's wit and special understanding of young people make this one of the most beloved plays for young people.
The play is performed by 13 talented young actors from ages 8 to 16. Alex Montgomery, an 8th grader at Grace Christian Academy, will portray Winne, and Devin Alley, a 6th grader at Sacred Heart plays Christopher Robin.
Casey Sams will direct the production. Casey is an Associate Professor and the Director of Undergraduate Studies for Theatre, and teaches Movement, Acting and Musical Theatre to both undergraduate and graduate students at the University of Tennessee. She has served on the faculty at Penn State, Interlochen Arts Camp, The Contemporary Art Center of Virginia, and The Governor's School for the Arts in Virginia.
Performances are typically Thursday-Sunday, and tickets are $12 per Adult, $10 per child. Reservations are strongly recommended. Group rates are available for groups of 12 or more by making advance reservations by phone. Knoxville Children's Theatre, 109 E. Churchwell Avenue, Knoxville, TN 37917. Information: 865-208-3677, www.knoxvillechildrenstheatre.com
UT Department of Theatre: The Lacy Project
January 18, 2019 — January 20, 2019
Category: Theatre
Clarence Brown Lab Theatre, 1714 Andy Holt Blvd, Knoxville, Tennessee 37916
Her mother's photographs turned Lacy into an icon of childhood innocence and beauty. Now, on the night of her 22nd birthday, Lacy has to navigate between image and reality, sex and friendship, self-indulgence and responsibility. This wild tragicomedy presents a portrait of a young woman held captive by her own childhood, and a vivid picture of a generation unable to grow up.
Come out to see ACT's production of The Lacy Project by Alena Smith! Free admission! Come see us at Clarence Brown Theatre's Lab Theatre January 18 and 19th at 8pm and January 20th at 2:30 pm.
LACY: Callie Bacon
GISELLE: Taylor McRae
CHARLOTTE: Celeste Pelletier
OLIVIA: Emily Cullum
HARRIET: Crystal-Marie Alberson
Director: Keegan Tucker
Stage Manager: Kelli Cool
Set Designer: Casey Hall
Lighting Designer: Collin Hall
Costume Designer: Courtney Tipps
Sound Designer: Andrew Shipman
Props: Kathryn Nabors
Rala: Regional and Local Artisans: Rala Flea
January 18, 2019 — January 20, 2019
Category: Festivals & special events
At Rala: Regional and Local Artisans
112 W Jackson Avenue, Knoxville, Tennessee 37902
We've cleaned out the backroom and our closets and we're putting it all on sale at the Rala Flea - Fri 1/18 thru Sun 1/20.
Shop previously loved clothing, accessories and homegoods + select items from Rala at reduced prices + original art from Elijah Fredrick + Paris Woodhull Illustrations.
Come on down to the Old City and shop for great deals at the Rala Flea!
https://www.facebook.com/events/190154291630831/
Bijou Theatre: An Evening with Art Garfunkel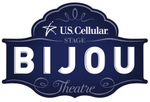 Category: Music
Blessed with what the New York Times described as a "beautiful countertenor," singer ART GARFUNKEL has made an indelible mark on the music world as both a solo artist and half of the unrivaled Simon & Garfunkel. He has also enjoyed a successful film career, published a book of poetry and released 12 solo albums, the most recent being SOME ENCHANTED EVENING in 2007. In late 2017 he released an autobiography, What Is It All But Luminous: Notes From An Underground Man (Alfred A. Knopf). Since then, he has been busy as a husband and father to his two sons, 27 year-old James and 12-year-old Beau Daniel. He is also an avid walker who has walked across Japan, the US (celebrated in the 1997 concert DVD ACROSS AMERICA) and now Europe.
GARFUNKEL was originally revered for his Grammy-winning, chart-topping songs and albums with partner and fellow NYC native Paul Simon. Their greatest hits collection, which includes "Mrs. Robinson," "Scarborough Fair," "The Sound Of Silence," "The Boxer" and "Bridge Over Troubled Water," among others, is one of the biggest selling album ever.
GARFUNKEL earned his Bachelor of Arts degree at Columbia College, majoring in Art History; later he earned his Masters degree in Architecture at Columbia University. He lives in New York City with his wife Kim. GARFUNKEL is an avid reader and has chronicled every book he's read since June 1968 on his website-1,246 in all. www.artgarfunkel.com
At Bijou Theatre, 803 S. Gay Street, Knoxville, TN 37902. Information/tickets: 865-522-0832, www.knoxbijou.com, www.ticketmaster.com
Jubilee Community Arts: RB Morris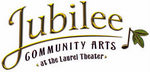 Category: Literature & readings and Music
RB Morris is a poet and songwriter, solo performer and band leader, and a sometimes playwright and actor from Knoxville, Tennessee. He has published books of poetry including Early Fires (Iris Press), Keeping The Bees Employed, and The Mockingbird Poems (Rich Mountain Bound), and music albums including Spies Lies and Burning Eyes, and his most recent solo project Rich Mountain Bound. He wrote and acted in The Man Who Lives Here Is Looney, a one-man play taken from the life and work of James Agee, and was instrumental in founding a park dedicated to Agee in Knoxville. Morris served as the Jack E. Reese Writer-in-Residence at The University of Tennessee from 2004-2008, was inducted into the East Tennessee Writers Hall of Fame in 2009, and was the first Poet Laureate of Knoxville.
Jubilee Community Arts at the Laurel Theater, 1538 Laurel Ave, Knoxville, TN 37916. Tickets (discounts apply to advance purchase, JCA members, students & seniors) available through http://www.brownpapertickets.com/producer/1118485, 1-800-838-3006 ext 1, and at the door. For information: 865-522-5851, www.jubileearts.org
Beardsley Community Farm: 11th Annual Snow Day Benefit
Category: Fundraisers and Music
Friday, January 18, 2019
7:00 PM
Our 11th annual Snow Day will be held again this year at the Mill & Mine. Join us for a night of entertainment as we pack in some of the best local music acts around. Not to mention a soup contest between Knoxville's finest restaurants, and a silent auction that is absolutely stuffed with mystery goodies waiting to be bid on. Pre-ordered tickets are $15 for both admission and soup! Pre-order ENDS at 9am, Jan. 18th! Tickets at the door will be $20. Kids under 8 get in for free!
We can accept cash and credit cards. Pre-order tickets can be found here:
https://www.brownpapertickets.com/event/3924557
ALL SALES ARE FINAL and support Beardsley Community Farm's cause to alleviate hunger in Knoxville.
Mill and Mine
227 W. Depot Ave
Knoxville, TN 37917
Street parking is available along West Depot Avenue and surrounding streets. The closest public parking lot is under the I-40 overpass at the corner of E. Magnolia Avenue and Williams Street. The lot is a 3-5-minute walk from the venue.
Relax, Release and Restore with Jennie Berger
Category: Classes & workshops
with Jennie Berger and Elena Caicedo, LMT
Release tight hips, shoulders, back & neck. Yin yoga and massage combined with gentle poses using lots of props & the wall. Perfect for those looking to decompress, de-stress, relieve anxiety and stretch those muscles. No yoga experience necessary.
$25. Register & pre-pay by January 5, 2019 | $30, thereafter.
Space is limited to 14 people so sign up early!
Visit www.jennieberger.com for registration details & more information about this delicious event.
Herbal tea & fresh fruit gently served.
At Breezeway Yoga Studio. https://www.jennieberger.com/special-events
Knoxville Museum of Art: Alive After Five
January 18, 2019
6-8:30 PM
Category: Music
The Streamliners Swing Orchestra
Alive After Five is a unique live music series that takes place in the smoke-free, casually elegant setting of the Ann and Steve Bailey Hall in the Knoxville Museum of Art. There is a live band on stage, seating at tables, two cash bars, food from area restaurants, free freshly popped popcorn, and free parking. Audience members can enjoy listening to music, dancing, and browsing the museum's art galleries. Admission is $15 for general and $10 for museum members and college students with ID. Ages 17 and under are admitted free.
Knoxville Museum of Art, 1050 World's Fair Park Dr, Knoxville, TN 37916. Hours: Tuesday-Saturday, 10AM-5PM, Sunday, 1-5PM. Information: 865-525-6101, www.knoxart.org
UT School of Music: Violin Festival Opening Recital featuring Jinjoo Cho
Category: Free event and Music
Come experience the dazzling artistry of Jinjoo Cho, winner of the 2014 Indianapolis International Violin Competition, as she opens UT's annual Violin Festival.
Natalie Haslam Music Center, Sandra G. Powell Recital Hall and Atrium
UT School of Music: Unless otherwise noted, concerts are FREE and open to the public. The Alumni Memorial Building located at 1408 Middle Drive on the UT campus. (The James R. Cox Auditorium is located in the Alumni Memorial Building.) The Natalie Haslam Music Center is located at 1741 Volunteer Blvd on the UT campus. *For individual or small group performances, please check the web site or call the day of the event for updates or cancellations: 865-974-5678, www.music.utk.edu/events
A Dolly Parton Birthday Celebration
Category: Free event, Kids & family and Literature & readings
A Dolly Parton Birthday Celebration, Friday, January 18 @ 10:30 a.m. at
Lawson McGhee, Fountain City, Powell, Halls, & Bearden Public Libraries.
Join us to celebrate Dolly Parton's birthday with storytimes, crafts, and cupcakes. We will also be signing personalized butterflies to send to Dolly on her special day. Find more information by visiting our website, https://www.knoxlib.org/calendar-programs.
Knox County Public Library: 500 West Church Avenue, Knoxville, TN 37902. Information: 865-215-8750, www.knoxlib.org
Zoo Knoxville: Job Fair
Category: Festivals & special events and Science & nature
Zoo Knoxville will be accepting applications and interviewing candidates to fill 98 seasonal, variable hour positions on Friday, January 18, 2019. Applications and interviews will be done in two sessions: 10:00 a.m. – noon and 4:00 p.m. – 6:00 p.m. at Zoo Knoxville.
Positons to be filled are rides and attractions operators, tram driver, guest services photographer, window cleaning associate, annual pass sales associate, corporate sales event staff, retail associates, technology support representative, groundskeepers and housekeeping associates. Candidates should share Zoo Knoxville's core values of care, respect, service, integrity, education and fun.
Applications can be filled out online in advance at zooknoxville.org or in person at the job fair the day of the event. The job fair will take place at Zoo Knoxville, located at 3500 Knoxville Zoo Drive.

Zoo Knoxville is an equal-opportunity employer and a Tennessee Drug-Free Workplace. As a condition of employment, both a drug screen and background check will be conducted.
Zoo Knoxville is a nonprofit entity situated on 53 wooded acres just east of downtown Knoxville. Zoo Knoxville features exhibits of wild animals in natural habitats and is world renowned for its efforts in conservation and species survival. Zoo Knoxville is nationally accredited by the Association of Zoos and Aquariums (AZA) and is committed to the highest standards in animal care and well-being, ethics, conservation, and education. Knoxville's largest attraction, the zoo is open every day except Christmas Eve and Christmas Day. Currently, the zoo is open from 10:00 a.m. until 4:00 p.m. daily. Admission and ticket sales stop one-hour before the zoo closes. For more information visit www.zooknoxville.org.