Calendar of Events
Sunday, January 27, 2019
Evelyn Miller Young Pianist Series: László Váradi
Category: Music
Join us in our 40th season for a series of three recitals by three internationally acclaimed pianists. Programs include classic and contemporary offerings for all audiences.
Acclaimed Hungarian pianist László Váradi's began his musical studies at an early age. He attended the Liszt Academy Budapest, School for Special Talents with a focus in piano and then graduated from the Béla Bartók Music Secondary School. He moved into advanced studies at Liszt Music Academy, Budapest, where he received a BA in piano and is currently pursuing a MA in piano.
Váradi has been a prize winner in numerous international piano competitions, such as the Novak-Czikker International Piano Competition (2011), Ferenczy György National Piano Competition, Chopin International Piano Competition and X. Rosario Marciano Piano Competition Wienna. In November 2018, he will compete in the Franz Liszt International Music Competition in Los Angeles, USA. He has received special awards for his excellence, including Junior Prima Award (2014), Special Prize of Virtuosos Talent Show for Classical Musicians (2016), Special Prize of the Filharmonia Hungary (2016), and Freeman of City of Jászkisér (2017). In 2017, he was awarded a 5-month-long fellowship from the New National Excellence Program.
In addition to performing, he has given masterclasses worldwide including Switzerland, the United States, Norway, Italy and Austria. He participated in masterclasses at Liszt Music Academy with David Fray, Maurizio Moretti, Judit Neszlényi, Zoltán Kocsis, Cyprien Katsaris, Tamás Vásáry and Ilona Prunyi.
General Admission Tickets for individual performances ($25) and a season ticket package for all three performances ($65) available at www.youngpianistseries.com/tickets or at the door. *All students are given FREE admission (College Students and older with valid Student ID)
In the Sandra G. Powell Recital Hall in the University of Tennessee's Natalie L. Haslam Music Center, 1741 Volunteer Blvd., Knoxville 37996. Tickets/information: 865-408-8083
UT School of Music: Chamber Singers at Scottish Rite Memorial Service
Category: Free event and Music
Ensemble event; UT Chamber Singers sings at the annual memorial service for Scottish Rite members who have passed away in the previous year. At Knoxville Scottish Rite Temple
UT School of Music: Unless otherwise noted, concerts are FREE and open to the public. The Alumni Memorial Building located at 1408 Middle Drive on the UT campus. (The James R. Cox Auditorium is located in the Alumni Memorial Building.) The Natalie Haslam Music Center is located at 1741 Volunteer Blvd on the UT campus. *For individual or small group performances, please check the web site or call the day of the event for updates or cancellations: 865-974-5678, www.music.utk.edu/events
UT School of Music: Hillary Herndon; viola and Wei-Chun Bernadette Lo; piano
Category: Free event and Music
Faculty recital; featuring viola sonatas written in 1919
Natalie Haslam Music Center, Sandra G. Powell Recital Hall and Atrium
UT School of Music: Unless otherwise noted, concerts are FREE and open to the public. The Alumni Memorial Building located at 1408 Middle Drive on the UT campus. (The James R. Cox Auditorium is located in the Alumni Memorial Building.) The Natalie Haslam Music Center is located at 1741 Volunteer Blvd on the UT campus. *For individual or small group performances, please check the web site or call the day of the event for updates or cancellations: 865-974-5678, www.music.utk.edu/events
Pellissippi State: Black Comedy
 by Peter Shaffer
January 25, 2019 — January 27, 2019
"Black Comedy," a farce about what happens when the lights go out at a dinner party, launches the spring 2019 theatre season at Pellissippi State Community College next weekend.
Audiences have three opportunities to catch the one-act play: at 7:30 p.m. Friday and Saturday, Jan. 25 and 26, and at 2 p.m. Sunday, Jan. 27. Tickets, available at www.pstcc.edu/tickets, are $12 for adults, $10 for seniors and $8 for Pellissippi State faculty, staff and students.
While the characters in "Black Comedy" are in the dark, the audience can see everything as lovesick and desperate Brindsley Miller must impress his fiancée's father while trying to return "borrowed" antiques from his next-door neighbor, who has suddenly shown up at his darkened door. "Because it's a farce, there's a lot of physical comedy in it," said Theatre Program Coordinator Charles R. Miller, noting the play was postponed from fall semester when an actor broke his hand. "It's a great big silly, fluffy, fun feature, which gives our students who have taken a class on farce and comedy an opportunity to earn their chops."
Written by Peter Shaffer and first performed in 1965 in England, "Black Comedy" premiered on Broadway in 1967 and featured the Broadway debuts of actors Michael Crawford, who originated the title role in "The Phantom of the Opera," and the late Lynn Redgrave, who was inducted into the American Theater Hall of Fame.
At Pellissippi State, the production is a mix of former and current Pellissippi State students, Miller said, as well as members of the faculty and the community.
In the Clayton Performing Arts Center. Hardin Valley Campus of Pellissippi State: 10915 Hardin Valley Road, Knoxville, TN 37932. Information: 865-694-6405, www.pstcc.edu/arts
Arrowmont School of Arts and Crafts: 19th Sevier County Biennial Juried Exhibition
January 19, 2019 — March 2, 2019
Category: Exhibitions & visual art, Fine Crafts and Free event
Opening Reception & Presentation of Awards: January 25, 2019, 6:00 – 8:00 pm
The Sevier County Biennial Juried Exhibition is a juried presentation of artworks created by residents of Sevier County, Tennessee. This year's juror, Sarah Stanley, Curator at the William King Museum of Art in Abingdon, VA, selected 61 works created by 42 artists. The works showcased in this exhibit are a testament to the artistic skill, talent, and creativity of Sevier County residents. Congratulations to all the artists, and to the awardees. For more award information and the full list of participating artists, visit arrowmont.org/19th-sevier-county-biennial-juried-exhibition/
In the Sandra J. Blain Gallery
Arrowmont School of Arts and Crafts, 556 Parkway, Gatlinburg, TN 37738. Information: 865-436-5860, www.arrowmont.org
Knoxville Children's Theatre: Winnie-the-Pooh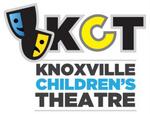 January 18, 2019 — February 3, 2019
Category: Kids & family and Theatre
A play by Kristin Sergel, based on the classic novel by A. A. Milne.
Winnie-the-Pooh is Christopher Robin's fat little bear, who would like to drift peacefully through life, humming tunes and stopping frequently to eat a little something. However, he finds himself involved in all sorts of frantic adventures, assisted by such friends as the dismal Eeyore, Piglet and Rabbit, with his countless relations. Pooh's intentions are always the best, but his passion for honey and condensed milk keeps getting him into trouble. When friend Piglet gets roped into Kanga's household and Kanga starts bathing him (with soap!) and forcing down spoonfuls of Strengthening Medicine, Pooh comes to the rescue! A.A. Milne's wit and special understanding of young people make this one of the most beloved plays for young people.
The play is performed by 13 talented young actors from ages 8 to 16. Alex Montgomery, an 8th grader at Grace Christian Academy, will portray Winne, and Devin Alley, a 6th grader at Sacred Heart plays Christopher Robin.
Casey Sams will direct the production. Casey is an Associate Professor and the Director of Undergraduate Studies for Theatre, and teaches Movement, Acting and Musical Theatre to both undergraduate and graduate students at the University of Tennessee. She has served on the faculty at Penn State, Interlochen Arts Camp, The Contemporary Art Center of Virginia, and The Governor's School for the Arts in Virginia.
Performances are typically Thursday-Sunday, and tickets are $12 per Adult, $10 per child. Reservations are strongly recommended. Group rates are available for groups of 12 or more by making advance reservations by phone. Knoxville Children's Theatre, 109 E. Churchwell Avenue, Knoxville, TN 37917. Information: 865-208-3677, www.knoxvillechildrenstheatre.com
Ijams Nature Center: Tracye Burnett Sowders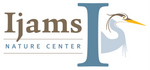 January 16, 2019 — January 31, 2019
Category: Exhibitions & visual art and Free event
You don't want to miss January's gallery artist, Tracye Burnett Sowders, and her whimsical watercolor paintings. Her gorgeous work features vibrant landscapes, animal friends and ethereal people. Many of her paintings are limited editions, so stop by to claim one of these magical pieces for yourself!
More events at http://ijams.org/events/. Ijams Nature Center, 2915 Island Home Ave, Knoxville, TN 37920. Hours: Grounds and trails open during daylight hours. Call for Visitor Center hours. Information: 865-577-4717, www.ijams.org
Ewing Gallery: Kate Gilmore IN YOUR WAY
January 10, 2019 — February 20, 2019
Category: Exhibitions & visual art and Free event
Kate Gilmore will give a public lecture on Thursday, January 17th at 7:30 PM in room 109 of the Art + Architecture Building. A brief reception for the exhibition will follow immediately in the Ewing Gallery.
Kate Gilmore: In Your Way features ten works—nine performance-based videos and one live performance/sculptural installation—by this New York-based artist known for synthesizing multiple artistic mediums including performance, video, sculpture, and painting. In her videos, Gilmore critiques and also inserts herself into male dominated movements such as Abstract Expressionism and Minimalism, exploring feminist themes and modern and contemporary art tropes, all the while exhibiting relentless determination. The spilling and splattering from her work are an ode to Abstract Expressionism or 1950s stripe paintings. Her works are mischievous and political, as well as humorous and critical of the heroic language and absence of women in these artistic movements. The physical situations and actions Gilmore creates for herself and her performers are metaphors for challenges women face culturally and socially.
Gallery hours:
M, T, W, F: 10am - 5pm
Thurs: 10am - 7:30pm
Sundays: 1-4
Ewing Gallery, 1715 Volunteer Blvd on the UT campus, Knoxville, TN 37996. Information: 865-974-3200, www.ewing-gallery.utk.edu
Bad Water Gallery: Eleanor Aldrich
January 10, 2019 — January 28, 2019
Category: Exhibitions & visual art
BAD WATER presents Eleanor Aldrich: SERPENT'S QUARTERS. On view January 4 through January 28, the opening reception will take place on Friday, January 4 from 6 to 9 p.m.
SERPENT'S QUARTER'S plays with the garage space of BAD WATER as the kind of out-building where do-it-yourself work happens, as well as the serpent as a spiritual trickster. The stage and floating clothing embody the feeling of an alternative chapel. Jackets and upholstery play host to found-image transfers, sculptural surfaces, drawn and real shadows. The grid is a motif throughout. Used as the support of the work, the grid is at times strained, pressed against, squeezed through, and decorated by the material. Belief shifts between the actual and illusion.
Aldrich's work is textural and alchemical. She matches materials – often industrial sealants – and techniques to the subject matter they resemble in order to achieve a convincing approximation while short-cutting rendering. Utilizing unruly materials, the substances Aldrich manipulates retain partial control over their final form — interrupting illustration and retaining the truth of their physical nature. She works with a kind of mimetic literalism that embodies the physicality of the subject while serving pictorial conventions, posing questions about physicality as the standard of reality.
Eleanor Aldrich (b. 1984 | Springerville, AZ) lives and works in Knoxville, Tennessee. She received her MFA from The University of Tennessee and attended Skowhegan School of Painting & Sculpture in 2012. She participated in the Drawing Center's Open Sessions (2014 - 2016), and her work has been included in New American Paintings and on ArtForum.com.
BAD WATER is an artist-run gallery set in a once vacant backyard structure located in Knoxville, Tennessee | behind 320 E. Churchwell Ave. | www.badwater.gallery
UT Downtown Gallery: Violins of Hope
January 4, 2019 — January 27, 2019
Category: Exhibitions & visual art, Fine Crafts, Free event and History & heritage
For a First Friday Reception, Friday, January 4th, 5-9pm at the UT Downtown Gallery
The Violins of Hope are a collection of restored violins that were played by Jewish musicians during The Holocaust. These instruments have survived concentration camps, pogroms and many long journeys to tell remarkable stories of injustice, suffering, resilience, and survival. The collection was assembled and restored by Israeli master violin maker and restorer, Amnon Weinstein.
In some cases, the ability to play the violin spared Jewish musicians from more grueling labors or even death. Nearly 50 years ago, Amnon heard such a story from a customer who brought in an instrument for restoration. The customer survived the Holocaust because his job was to play the violin while Nazi soldiers marched others to their deaths. When Amnon opened the violin's case, he saw ashes. He thought of his own relatives who had perished and was overwhelmed. He could not bring himself to begin the project.
By 1996, Amnon was ready. He put out a call for violins from the Holocaust that he would restore in hopes that the instruments would sound again.
Amnon started locating violins that were played by Jews in the camps and ghettos, painstakingly piecing them back together so they could be brought to life again on the concert stage. Although most of the musicians who originally played the instruments were silenced by the Holocaust, their voices and spirits live on through the violins that Amnon has lovingly restored. He calls these 50 instruments the Violins of Hope.
There will be extended hours for this special exhibition. The UT Downtown Gallery will be open M-F from 11am – 6pm, Saturdays from 10am – 3pm, and Sundays from 1-4pm.
UT Downtown Gallery, 106 S. Gay St, Knoxville, TN 37902. Information: 865-673-0802, http://web.utk.edu/~downtown
Art Market Gallery: Works by Julia Malia and Linn Stilwell
January 4, 2019 — January 27, 2019
Category: Exhibitions & visual art, Fine Crafts and Free event
Recent works by Julia A. Malia and Linn Stilwell will be featured throughout January at the Art Market Gallery. An opening reception for the artists, including complimentary refreshments and live music performed by "Pistol Creek Catch of the Day". will begin at 5:30 p.m. on January 4th, during Downtown Knoxville's monthly First Friday Art Walk.
The show will highlight wearable art, rich in texture and color by Julia Malia, as well as a series of paintings by Linn Stillwell which focus on nature's colors, rhythms, and playfulness of light in her creatures of feathers.
Julia A. Malia, Fiber Artist
I am a fiber, jewelry, and stained glass craftswoman as well as a watercolorist and musician. As a fiber artist specializing in wearable art, I use a variety of fibers and techniques. The styles of my original designs are usually either classical or folk-style in nature, drawing inspiration from historic or ancient themes. For instance, I often base garment designs on our family's Irish and Scottish roots, and I also favor Japanese kimono garment shapes. Rich textures and colors are central to my life and my work, and I utilize techniques that combine and enhance color variegations.
I am a juried member of the Foothills Craft Guild as both a fiber artist (specializing in knitting and crocheting) and a jewelry maker. I also am a member of the Tennessee Valley Handspinners Guild, the Precious Metal Clay Guild of East Tennessee, and the Fountain City Art Center. I am drawn to fabrics and, as a child, used to play at sewing garments and piecing quilt squares for my grandmother, eventually learning standard clothing construction techniques as a teen. My mother taught me how to knit when I was a young child, and I learned to crochet from a friend when I was in my early 20s. In 1977, I won second place in the state of Iowa for my original design and creation of a hand-hooked rug entitled "Sarah's Fantasy Rug." In 2013, I had two of my original fiber designs selected for runway appearances at the Dogwood Arts Festival Diva Luncheon Fashion Show in Knoxville. In 2014, I was the invited featured artist for the month of July in a one-woman fiber art exhibit at the Charles City Art Center in Charles City, Iowa. My exhibit, entitled "Wearable Art: Themes and Variations," was a retrospective of my craftwork in fibers and jewelry over the decades.
Linn Stilwell
Born in 1948, Linn spent her early years in the rolling hills of New Jersey and the bayous of Louisiana. College years were spent in Oklahoma and California. After their son was born in Oklahoma her family moved to California, but they ultimately chose to settle into an 1830's farm in New Hampshire and became involved in 4-H, FFA and the New England Lamb Promotion Council. She pursued a career with Converse/Nike in footwear global supply chain planning while raising sheep, chickens and herbs at the farm with her husband and son. Linn is a clinical aromatherapy and herbal medicine practitioner, teaching for over 17 years at Misty Meadows Herbal Center.
Nature is where Linn feels most engaged, ready to capture beautiful light filtering through the trees, slanting over water and illuminating landscapes and animals. She brings these beautiful scenes to life in watercolor paintings. Inspired to follow the naturalist's path of artistic expression she brings behaviors and environments to bear on paintings of creatures of feathers and fur.
Linn enjoys traveling and taking photographs that inform and influence her paintings. You will often find her behind the camera with the tripod set up in a swamp at a wildlife refuge or national park. She takes advantage of art workshops in Tennessee, North Carolina, Alabama, Maine and Vermont and has been fortunate to study with Mike Bailey, Lee Edge, Robert O'Brien, Soon Y Warren, Alan Shuptrine, Kim Eng Yeo and Kate McCullough. Serving as the 2017-18 President of Knoxville Watercolor Society, she's also a member of Tennessee Watercolor Society and the Southern Watercolor Society. Her work was juried into the 2018 Tennessee Watercolor Society show at the Customs House Museum in Clarksburg and the Art Market Gallery in Knoxville. Linn can be reached at linn.stilwell@comcast.net or call her at 603-531-2454. She resides in Knoxville, Tennessee.
Art Market Gallery, 422 S. Gay St, Knoxville, TN 37902. Hours: Tu-Sa 11-6, Su 1-5. Information: 865-525-5265, www.artmarketgallery.net