Calendar of Events
Friday, January 25, 2019
Pellissippi State: Black Comedy
 by Peter Shaffer
January 25, 2019 — January 27, 2019
"Black Comedy," a farce about what happens when the lights go out at a dinner party, launches the spring 2019 theatre season at Pellissippi State Community College next weekend.
Audiences have three opportunities to catch the one-act play: at 7:30 p.m. Friday and Saturday, Jan. 25 and 26, and at 2 p.m. Sunday, Jan. 27. Tickets, available at www.pstcc.edu/tickets, are $12 for adults, $10 for seniors and $8 for Pellissippi State faculty, staff and students.
While the characters in "Black Comedy" are in the dark, the audience can see everything as lovesick and desperate Brindsley Miller must impress his fiancée's father while trying to return "borrowed" antiques from his next-door neighbor, who has suddenly shown up at his darkened door. "Because it's a farce, there's a lot of physical comedy in it," said Theatre Program Coordinator Charles R. Miller, noting the play was postponed from fall semester when an actor broke his hand. "It's a great big silly, fluffy, fun feature, which gives our students who have taken a class on farce and comedy an opportunity to earn their chops."
Written by Peter Shaffer and first performed in 1965 in England, "Black Comedy" premiered on Broadway in 1967 and featured the Broadway debuts of actors Michael Crawford, who originated the title role in "The Phantom of the Opera," and the late Lynn Redgrave, who was inducted into the American Theater Hall of Fame.
At Pellissippi State, the production is a mix of former and current Pellissippi State students, Miller said, as well as members of the faculty and the community.
In the Clayton Performing Arts Center. Hardin Valley Campus of Pellissippi State: 10915 Hardin Valley Road, Knoxville, TN 37932. Information: 865-694-6405, www.pstcc.edu/arts
Great Smoky Mountains Heritage Center: 2019 Winter Heritage Festival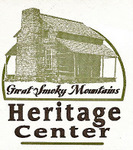 January 25, 2019 — January 26, 2019
Category: Festivals & special events, Free event, History & heritage, Kids & family and Lectures & discussions
The Cades Cove Preservation Association in conjunction with the Great Smoky Mountain Heritage Center are proud to present the 2019 Winter Heritage Festival.
Join us on Friday and Saturday January 25th & 26th for a Free series of presentations by the Cades Cove Preservation Association located in the Great Smoky Mountain Heritage Center's Auditorium. Local Historians will share the stories and tales that created our past. The Blount Country Fire Department's cooking team will provide a Cast Iron lunch for an additional fee of $10.
Great Smoky Mountains Heritage Center, 3/4 mile east of traffic light at the Highway 321 and 73 intersection towards the Great Smoky Mountains National Park, Townsend, TN. Hours: M-Sa 10-5, Su 12-5. Information: 865-448-0044, www.gsmheritagecenter.org
East Tennessee PBS and Knoxville Jazz Orchestra: Live at Lucille's
Category: Music
East Tennessee PBS and the Knoxville Jazz Orchestra are teaming up to create a new televised concert series called "Live at Lucille's." The shows will be taped in front of a live audience at East Tennessee PBS' studios near downtown Knoxville, and will feature local, regional and national jazz artists. Broadcasts will occur on ETPBS later in 2019, and WUOT will broadcast audio from the segments. The series will be sold as a six concert package for $180 at www.knoxjazz.org. Tickets to single events may be made available at a later date depending on availability. Long time Knoxville residents may remember Lucille's Jazz Club in the Old City. The club was in operation throughout the 1990s and played host to local, regional and national talent. When the club closed in 2001, East Tennessee PBS production manager Chris Smith bought the neon sign that hung in the window at the business' estate sale. He also secured the rights to the name Live at Lucille's in hopes of one day being able to create something that built on that legacy. Series schedule and lineup:
+ Christian Sands Trio - Friday, Jan 25, 7:30pm
Still in his 20's, Christian Sands is a Steinway piano artist and 5 time Grammy nominee who has performed with Christian McBride, Wynton Marsalis and many others. His group will perform music from their acclaimed CD Reach.
+ Mark Boling Trio Life- Friday, Feb 22, 7:30pm
Guitarist Mark Boling served for many years as the head of Jazz Studies at UT. His trio with Keith Brown and Jon Hamar is a crown jewel of the Knoxville music scene. They will perform original music by Boling, Hamar and Donald Brown.
+ Thomas Heflin/Mitch Butler Quintet- Friday, March 29, 7:30pm
Trumpeter Thomas Heflin is a former KJO member who now teaches in Greensboro, NC. His group with trombonist Mitch Butler is a modern take on the trumpet/trombone quintet, a format that is never short on fire and excitement.
+ Greg Tardy's NYC Trio - Friday, April 26, 7:30pm
Saxophonist Greg Tardy has called Knoxville home since 2010. His trio with bassist Sean Conly and drummer Jaimeo Brown has performed around the globe, but this will be their Knoxville (and PBS) debut.
Sponsors include Visit Knoxville, Sugarlands Distilling Company, Melinda Grimac of Alliance Sotheby's International Realty, Lane Music, Moxley Carmichael, WUOT, Tennessee Arts Commission, Stellar Visions and Sound. For information about the series contact Vance Thompson at email@knoxjazz.org or 865-573-3226. For sponsorship opportunities contact Barbara Shipley at bshipley@easttennesseepbs.org or 865-919-7306. East Tennessee PBS, 1611 E. Magnolia Avenue, Knoxville, TN 37917.
The Muse Knoxville: 4th Friday Free Family Night
Category: Free event, Kids & family, Literature & readings and Science & nature
Join The Muse Knoxville for some FREE Family Fun! Thanks Knoxville Utilities Board (KUB), the exhibit floor will be open after hours free to the public! They will also show multiple planetarium shows at no extra cost. See you there!
Note: No more than 3 children per adult may be admitted. Due to capacity constraints at the museum, admission will be on a first-come, first-served basis.
The Muse Knoxville, 516 N. Beaman Street, Knoxville, TN 37914. Information: 865-594-1494, http://themuseknoxville.org/calendar
Jubilee Community Arts: South Carolina Broadcasters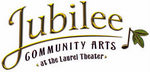 Category: Music
Old-time String Band, Early Country Harmony
Now based in Mount Airy, North Carolina, the South Carolina Broadcasters are an award winning old-time trio featuring Ivy Sheppard on fiddle, banjo, guitar and vocals; Andy Edmonds on fiddle, guitar and vocals; and David Sheppard on guitar and vocals. Tight harmonies and exceptional instrumentation give the group a powerful old-time sound. They've played with some of the great string bands of the past-Ivy with the Roan Mountain Hilltoppers and Andy with Benton Flippen's Smokey Valley Boys. David is a renowned luthier. They draw their inspiration from the Carter Family and early country duos.

Jubilee Community Arts at the Laurel Theater, 1538 Laurel Ave, Knoxville, TN 37916. Tickets (discounts apply to advance purchase, JCA members, students & seniors) available through http://www.brownpapertickets.com/producer/1118485, 1-800-838-3006 ext 1, and at the door. For information: 865-522-5851, www.jubileearts.org
Knoxville Museum of Art: Alive After Five - Wallace Coleman Band
January 25, 2019
6-8:30 PM
Category: Music
Alive After Five is a unique live music series that takes place in the smoke-free, casually elegant setting of the Ann and Steve Bailey Hall in the Knoxville Museum of Art. There is a live band on stage, seating at tables, two cash bars, food from area restaurants, free freshly popped popcorn, and free parking. Audience members can enjoy listening to music, dancing, and browsing the museum's art galleries. Admission is $15 for general and $10 for museum members and college students with ID. Ages 17 and under are admitted free.
Knoxville Museum of Art, 1050 World's Fair Park Dr, Knoxville, TN 37916. Hours: Tuesday-Saturday, 10AM-5PM, Sunday, 1-5PM. Information: 865-525-6101, www.knoxart.org
Mighty Mud: Wine & Wheel
Category: Festivals & special events and Fine Crafts
Instructor: Ellie Kotsianas
What a better way to spend your Friday night than drinking wine and hand throwing your own ceramic wine cup or rocks glass! Join Ellie Kotsianas for a messy night out with your friends or a fun date. We encourage you to bring any beverage that you like, along with any food or snack. All materials will be provided. During the class you will get a hands on experience in throwing your cups and choosing your glaze colors.
** Due to state regulations, we are no longer allowed to provide and serve alcoholic beverages to a ticketed event. PLEASE, bring and enjoy whatever beverages you choose… we will provide the drinking vessel… and please drink responsibly.
$45.00, All Materials Provided
Mighty Mud, 127 Jennings Avenue, Knoxville, TN 37917. Hours: Tu-F 11-6, Sat 9-5. Open studio time on Thu 6-9. Information: 865-595-1900, www.mightymudclay.com
Arrowmont School of Arts and Crafts: 19th Sevier County Biennial Juried Exhibition
January 19, 2019 — March 2, 2019
Category: Exhibitions & visual art, Fine Crafts and Free event
Opening Reception & Presentation of Awards: January 25, 2019, 6:00 – 8:00 pm
The Sevier County Biennial Juried Exhibition is a juried presentation of artworks created by residents of Sevier County, Tennessee. This year's juror, Sarah Stanley, Curator at the William King Museum of Art in Abingdon, VA, selected 61 works created by 42 artists. The works showcased in this exhibit are a testament to the artistic skill, talent, and creativity of Sevier County residents. Congratulations to all the artists, and to the awardees. For more award information and the full list of participating artists, visit arrowmont.org/19th-sevier-county-biennial-juried-exhibition/
In the Sandra J. Blain Gallery
Arrowmont School of Arts and Crafts, 556 Parkway, Gatlinburg, TN 37738. Information: 865-436-5860, www.arrowmont.org
Fountain City Art Center: 14th Annual Open Show

January 18, 2019 — February 23, 2019
Category: Exhibitions & visual art, Fine Crafts and Free event
Featuring works by local artists, judged by Paul Watkins and Tony Caiza.
Presentation of awards, 7 PM, will be made at the opening reception, 6:30 – 8:00 PM, Friday, January 18. Friends and family of the artists are encouraged to attend!
Exhibit viewing hours: Hours: Tu & Th 9-5, W & F 10-5, 2nd-4th Sa 10-1. Fountain City Art Center, 213 Hotel Ave, Knoxville, TN 37918. Information: 865-357-2787, www.fountaincityartcenter.com
Knoxville Children's Theatre: Winnie-the-Pooh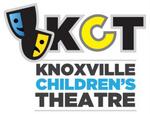 January 18, 2019 — February 3, 2019
Category: Kids & family and Theatre
A play by Kristin Sergel, based on the classic novel by A. A. Milne.
Winnie-the-Pooh is Christopher Robin's fat little bear, who would like to drift peacefully through life, humming tunes and stopping frequently to eat a little something. However, he finds himself involved in all sorts of frantic adventures, assisted by such friends as the dismal Eeyore, Piglet and Rabbit, with his countless relations. Pooh's intentions are always the best, but his passion for honey and condensed milk keeps getting him into trouble. When friend Piglet gets roped into Kanga's household and Kanga starts bathing him (with soap!) and forcing down spoonfuls of Strengthening Medicine, Pooh comes to the rescue! A.A. Milne's wit and special understanding of young people make this one of the most beloved plays for young people.
The play is performed by 13 talented young actors from ages 8 to 16. Alex Montgomery, an 8th grader at Grace Christian Academy, will portray Winne, and Devin Alley, a 6th grader at Sacred Heart plays Christopher Robin.
Casey Sams will direct the production. Casey is an Associate Professor and the Director of Undergraduate Studies for Theatre, and teaches Movement, Acting and Musical Theatre to both undergraduate and graduate students at the University of Tennessee. She has served on the faculty at Penn State, Interlochen Arts Camp, The Contemporary Art Center of Virginia, and The Governor's School for the Arts in Virginia.
Performances are typically Thursday-Sunday, and tickets are $12 per Adult, $10 per child. Reservations are strongly recommended. Group rates are available for groups of 12 or more by making advance reservations by phone. Knoxville Children's Theatre, 109 E. Churchwell Avenue, Knoxville, TN 37917. Information: 865-208-3677, www.knoxvillechildrenstheatre.com
Ijams Nature Center: Tracye Burnett Sowders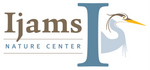 January 16, 2019 — January 31, 2019
Category: Exhibitions & visual art and Free event
You don't want to miss January's gallery artist, Tracye Burnett Sowders, and her whimsical watercolor paintings. Her gorgeous work features vibrant landscapes, animal friends and ethereal people. Many of her paintings are limited editions, so stop by to claim one of these magical pieces for yourself!
More events at http://ijams.org/events/. Ijams Nature Center, 2915 Island Home Ave, Knoxville, TN 37920. Hours: Grounds and trails open during daylight hours. Call for Visitor Center hours. Information: 865-577-4717, www.ijams.org
Pellissippi State Community College: Interlaced: Jamey Grimes and Charlotte Wegrzynowski
January 14, 2019 — February 1, 2019
Category: Exhibitions & visual art, Fine Crafts and Free event
A reception with the artists will be held 3-5 p.m on Friday, Feb. 1.
"The objects and environments that I create are fueled by encounters with natural forces," Jamey Grimes says in his artist statement. "My intent is to remind us of our relationship and scale to the forces of nature."
Mind-bending sculptural work and lush drawings combine this month in a new visual art exhibit at Pellissippi State Community College. Grimes and Wegrzynowski are instructors at the University of Alabama.
Grimes' sculptural work references forms in nature, biological structures and exploring spaces. His relatively simple techniques and forms are recombined in endless variations to create meditations on interconnectivity and structures in space.
Charlotte Wegrzynowski won second place in the SECAC 2016 Juried Exhibition and received the Best of Show award in the 31st West Alabama Juried Art Show. Wegrzynowski also delves into forms in space and in light and dark. Her drawings explore the illusion of space as well as communicating strong metaphorical narratives. "Though they could not be more different artists, both in form and content, the similarities in the ways that their artwork 'dances' make this a disparate, but very informative pairing," said Herb Rieth, associate professor of Liberal Arts for Pellissippi State.
Hardin Valley Campus of Pellissippi State: 10915 Hardin Valley Road, Knoxville, TN 37932. Bagwell Center Gallery hours: M-F 9 AM - 9 PM. Information: 865-694-6405, www.pstcc.edu/arts