Calendar of Events
Saturday, January 12, 2019
Clayton Center for the Arts: Kinky Boots
Category: Dance, Music and Theatre
2pm and 7:30 pm - Two performances of this big Broadway hit.
KINKY BOOTS is Broadway's huge-hearted, high-heeled hit! With songs by Grammy® and Tony® winning pop icon Cyndi Lauper, this joyous musical celebration is about the friendships we discover, and the belief that you can change the world when you change your mind. Inspired by true events, KINKY BOOTS takes you from a gentlemen's shoe factory in Northampton to the glamorous catwalks of Milan.
Charlie Price is struggling to live up to his father's expectations and continue the family business of Price & Son. With the factory's future hanging in the balance, help arrives in the unlikely but spectacular form of Lola, a fabulous performer in need of some sturdy new stilettos.
With direction and choreography by two-time Tony Award-winner Jerry Mitchell (Legally Blonde, Hairspray) and a book by Broadway legend and four-time Tony Award-winner Harvey Fierstein (La Cage Aux Folles), KINKY BOOTS is the winner of six Tony Awards including Best Musical, Best Score and Best Choreography.
Clayton Center for the Arts: 502 East Lamar Alexander Parkway, Maryville, TN 37804. Information/tickets: 865-981-8590, www.ClaytonArtsCenter.com
Knoxville Symphony Orchestra: Music of John Williams

Category: Film, Kids & family and Music
Part of the Knoxville Symphony Orchestra's 2018-2019 Pops Season.
Join the Knoxville Symphony Orchestra and Resident Conductor James Fellenbaum for an out-of-this-world program of the music of multiple Academy Award-winner John Williams. This performance includes blockbuster scores from the films Harry Potter and the Sorcerer's Stone, E.T., Superman, Jurassic Park, and more!
At the Civic Auditorium, 500 Howard Baker Jr Blvd, Knoxville, TN 37915. Tickets and information: 865-291-3310, www.knoxvillesymphony.com
Historic Ramsey House: Fort Ligonier Moccasins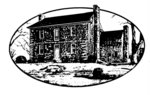 Category: Classes & workshops and History & heritage
Fort Ligonier Moccasins with Dave Adams, Saturday, January 12, 2019 from 10:00 am-12:00 pm
Time to put the holidays behind and get your brain into a different creative cycle. Come see a demonstration on how to make your own leather moccasins from expert instructor and long time leather artist, Dave Adams. Participants will receive start to finish instructions for hunting/bullet bags and Fort Ligonier moccasins and will be given a packet to take home with complete instructions. Class fee $20 all supplies included Reserve online at www.ramseyhouse.org or call 865-546-0745.
Historic Ramsey House, 2614 Thorngrove Pike, Knoxville, TN 37914. Information: 865-546-0745, www.ramseyhouse.org
Knoxville Irish Society: Second Saturday Gathering
Category: Festivals & special events and Free event
Rub elbows with the Irish community at our monthly social gathering, KIS Second Saturday
HAPPY NEW YEAR!
Join us for our regular eat-&-greet at 3131 Morris Avenue, 3:00 - 5:00pm on the second Saturday of every month.
We'll have traditional Irish tea & snacks, trad & sean-nós music, and good conversation & friendship. If you haven't been to a KIS event yet, or if you don't know many people and would like to get connected, this is a great way to get started and introduce yourself. We're looking forward to seeing you.
Céad míle fáilte! A hundred thousand welcomes! http://www.knoxvilleirish.com/
InFullSight: Light in Grief
Category: Classes & workshops
Good Grief! Is it possible for grief to have a positive or light or easy side? It looks, acts, and feels different for each of us, and is also a natural part of the human experience. As we are living beings, we are always learning, growing, changing. As we are doing this, a part of us is dying or being updated to support us in pursuing what we want.
There can be a 'good' side to grief. Join us to explore the areas of grief in our lives - whether the loss of another human, animal, idea, identity, or pattern and discover the pieces of the light that are available in the recent loss.
COST: $30
LOCATION: Alma Diem, 222 S Peters Rd Knoxville 37923
HOSTED/PUT ON BY: InFullSight
HOST INFO: www.infullsight.live , infullsight@outlook.com, 865-408-8680
EVENT INFO: https://www.facebook.com/events/1024400924427610/
TICKETS: https://www.eventbrite.com/e/light-in-grief-tickets-54155533659
Knoxville Children's Theatre: Tech Open House
Category: Free event, Kids & family and Theatre
WE INVITE YOU TO COME SEE WHAT OUR TECHNICAL PROGRAM IS ALL ABOUT!
Saturday, January 12
11:30 am – 12:30 pm

Join J.P. Schuffman, KCT's Technical Director, for an Open House where you can learn about the growing number of opportunities to join our set, lighting, costume, and prop departments! You'll hear about the kind of technical work we do from design to implementation, and talk to some of our student designers and stagehands about their experiences creating the playscapes of our theatre!

There's no fee – just send an RSVP to Dennis@knoxvillechildrenstheatre.com and show up!
Knoxville Children's Theatre, 109 E. Churchwell Avenue, Knoxville, TN 37917. Information: 865-208-3677, www.knoxvillechildrenstheatre.com
McClung Museum: Family Day: Legends from the Far East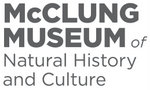 Category: Free event, History & heritage, Kids & family and Science & nature
Join us for this free monthly programming featuring activities, crafts, tours, and more.
This month we explore the Decorative Experience gallery as we take a closer look at objects from Asia. Learn about the story of Nian and when to celebrate the Chinese New Year. Crafts and activities included!
McClung Museum of Natural History and Culture, 1327 Circle Park Dr on the UT campus, Knoxville, TN 37996. Hours: M-Sa 9-5, Su 1-5. Information: 865-974-2144, http://mcclungmuseum.utk.edu
WDVX: Kidstuff Live with Anna Uptain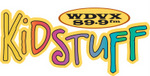 January 12, 2019
10-11 AM
Category: Free event, Kids & family and Music
The best way to give somebody a love and appreciation of their culture is to start 'em out when they're young. Hosted by Sean McCollough, Kidstuff on WDVX is a show full of great music that kids and kids at heart will love.
Anna Uptain joins us this day for Kidstuff Live! Grab your adult & come see this free show.
WDVX, 301 S. Gay Street, Knoxville, TN 37902. Information: 865-544-1029, www.wdvx.com
Tennessee Mountain Writers: January Jumpstart XIX
January 11, 2019 — January 13, 2019
Category: Classes & workshops and Literature & readings
At the Best Western Morristown Conference Center in Morristown, TN, at Exit 8 off I-81... weather permitting! Susan Gregg Gilmore will lead Fiction and Connie Jordan Green will lead Poetry. Saturday session will run 9:00 a.m. - 12:00 p.m. and 1:30 p.m. - 4:30 p.m. and Sunday session 8:30 a.m. - 11:30 a.m. (EST).
Registration Fees: $150. Coffee and tea before the morning sessions and Saturday lunch are included.
Fiction leader Susan Gregg Gilmore is a freelance journalist and novelist. Her debut novel, Looking for Salvation at the Dairy Queen (Crown/2008), was a USA TODAY bestseller and Southern Independent Booksellers Alliance (SIBA) 2009 Book Award Nominee. Gilmore's second novel, The Improper Life of Bezellia Grove (Crown/2010), was selected as part of TARGET'S Emerging Author Program. Her most recent work, The Funeral Dress, was called "a revelatory novel that offers an evocative account of the lives of Appalachian working women" by Kirkus Reviews and was selected for TARGET'S Emerging Author Program and named a TARGET Recommended Read. Gilmore has also written for The Los Angeles Times, The Christian Science Monitor, Parenting, and Garden & Gun. She currently lives in Chattanooga.
Poetry leader Connie Jordan Green is the author of two novels for young people (The War at Home and Emmy); two poetry chapbooks, Slow Children Playing and Regret Comes to Tea, and two full-length poetry collections, Household Inventory, winner of the Brick Road Poetry Press 2013 Award, and Darwin's Breath, recently released by Iris Press. Her poetry has appeared in numerous journals and anthologies; since 1978 she has written a personal column for The Loudon County News Herald. She belongs to various writing organizations, including the Tennessee Mountain Writers (Board of Directors); she was the recipient of a Lifetime Achievement Award from the East Tennessee Hall of Fame for Writers and a Tribute to the Arts Award from the Arts Council of Oak Ridge, TN. She has taught creative writing for The University of Tennessee and continues to teach at various workshops.
Meals: Attendees are responsible for their own meals. Participation Limit: 20 per workshop.
Room Reservations: Attendees are responsible for their own reservations. Rate is $82.95 + tax for single or double. Full breakfast is included. Call (423) 587-2400 and mention TMW/January Jumpstart.
Bad Water Gallery: Eleanor Aldrich
January 10, 2019 — January 28, 2019
Category: Exhibitions & visual art
BAD WATER presents Eleanor Aldrich: SERPENT'S QUARTERS. On view January 4 through January 28, the opening reception will take place on Friday, January 4 from 6 to 9 p.m.
SERPENT'S QUARTER'S plays with the garage space of BAD WATER as the kind of out-building where do-it-yourself work happens, as well as the serpent as a spiritual trickster. The stage and floating clothing embody the feeling of an alternative chapel. Jackets and upholstery play host to found-image transfers, sculptural surfaces, drawn and real shadows. The grid is a motif throughout. Used as the support of the work, the grid is at times strained, pressed against, squeezed through, and decorated by the material. Belief shifts between the actual and illusion.
Aldrich's work is textural and alchemical. She matches materials – often industrial sealants – and techniques to the subject matter they resemble in order to achieve a convincing approximation while short-cutting rendering. Utilizing unruly materials, the substances Aldrich manipulates retain partial control over their final form — interrupting illustration and retaining the truth of their physical nature. She works with a kind of mimetic literalism that embodies the physicality of the subject while serving pictorial conventions, posing questions about physicality as the standard of reality.
Eleanor Aldrich (b. 1984 | Springerville, AZ) lives and works in Knoxville, Tennessee. She received her MFA from The University of Tennessee and attended Skowhegan School of Painting & Sculpture in 2012. She participated in the Drawing Center's Open Sessions (2014 - 2016), and her work has been included in New American Paintings and on ArtForum.com.
BAD WATER is an artist-run gallery set in a once vacant backyard structure located in Knoxville, Tennessee | behind 320 E. Churchwell Ave. | www.badwater.gallery
Scruffy City Hall: Elkmont Beer Launch
January 10, 2019 — January 12, 2019
Category: Festivals & special events and Music
Elkmont beer is HITTING. THE. STREETS. Are you with us?
Come celebrate our distribution launch, with Lipman Brothers, by coming out to Scruffy City Hall for an epic THREE DAY Tap Takeover January 10, 11, and 12.
Not only will you get to drink awesome beer, SCH has some pretty killer shows scheduled. Plus... swag.
Beer + music + swag??? Why would you even think of going anywhere else this weekend!?
THE BEER:
LIGHT LAGER
OLD GOLD LAGER
RECLUSE BROWN ALE
LEGION OF HAZE IPA
WINTER BLAZE
THE MUSIC:
THU JAN 10:
Scruffy City Hall:
10PM:
TENNESSEE'S DEAD (Chattanooga 7 pc Dead Tribute)
FRI JAN 11:
Preservation Pub:
9PM:
COMMON CENTER (Covington, KY 7 pc Psychedelic Fusion)
11:45PM:
THE ORANGE CONSTANT (Athens 5 pc Vintage Rock)
Scruffy City Hall:
9PM:
TRAGIC CITY (7 pc Birmingham Funk)
11:30PM:
TRIBAL HOOSE (Nashville Funk/ Hip-Hop)
SAT JAN 12:
Preservation Pub:
10PM: DEAD RINGERS (Knoxville Classic Rock Covers)
Scruffy City Hall:
9PM: BRONZI BLONDE (Nashville Rhythm & Dance)
11:30PM: YEAR OF THE BOOMERANG: RAGE AGAINST THE MACHINE TRIBUTE
The Winter Farmers' Market
January 5, 2019 — April 13, 2019
Category: Culinary arts, Free event, Kids & family and Science & nature
January 5 & 19, February 2 & 16, March 2, 16, & 30, and April 13 (every other Saturday)
Hours: 10 am – 2 pm
The Winter Farmers' Market, held in the Historic 4th and Gill neighborhood, will host farm & food vendors selling pasture-raised meats, eggs, winter produce, honey, baked goods, artisan foods, and more. Outside, food trucks will be serving up lunch from locally-sourced ingredients.
We'll offer a Power of Produce (PoP) Club Children's Activity at every winter market!
At Central United Methodist Church, 201 E Third Ave, Knoxville
https://www.nourishknoxville.org/winter-market/