Calendar of Events
Wednesday, January 16, 2019
Ijams Nature Center: Tracye Burnett Sowders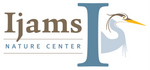 January 16, 2019 — January 31, 2019
Category: Exhibitions & visual art and Free event
You don't want to miss January's gallery artist, Tracye Burnett Sowders, and her whimsical watercolor paintings. Her gorgeous work features vibrant landscapes, animal friends and ethereal people. Many of her paintings are limited editions, so stop by to claim one of these magical pieces for yourself!
More events at http://ijams.org/events/. Ijams Nature Center, 2915 Island Home Ave, Knoxville, TN 37920. Hours: Grounds and trails open during daylight hours. Call for Visitor Center hours. Information: 865-577-4717, www.ijams.org
Dr. Martin Luther King, Jr. Commemorative Commission 2019 Events
January 16, 2019 — January 21, 2019
Category: Exhibitions & visual art, Festivals & special events, Free event, History & heritage, Kids & family and Music
In 2019 we will observe our 37th Annual King Week Celebration. Our 2019 theme, The Courage to Lead with a Greater Determination , is attributed to the Dream and the Dreamer who affirmed, "If you Can't Fly, then Run, if you Can't Run, then Walk; if you Can't Walk, then Crawl; but whatever you do, you have to keep moving forward". Since 1982, the MLK Commission has been organizing a special celebration each year for the Knoxville area to commemorate the life and legacy of Dr. Martin Luther King, Jr. The weeklong celebration focuses on providing education and leadership training for adults and youth and promotes reconciliation through peaceful conflict resolution. Part of the celebration also includes stories of racial struggles with emphasis on non-violence, equality, and love.
Wednesday, January 16, 12pm - 1pm
INTERFAITH PRAYER SERVICE
Thursday, January 17
8:30am - 11:30am - LEADERSHIP EDUCATIONAL SYMPOSIUM
12pm - 2pm - LEADERSHIP/AWARDS LUNCHEON
Friday, January 18, 7pm - 8:30pm, COMMUNITY FORUM – OAK RIDGE ENVIRONMENTAL PEACE ALLIANCE
Saturday, January 19
8:30am - 2pm - YOUTH SYMPOSIUM & TEACHER IN-SERVICE TRAINING
12:30pm - 2:30pm - Y.W.C.A. RACE AGAINST RACISM
Sunday, January 20
6pm - 8pm - Night With the Arts Tribute/KSO

Monday, January 21
8:30am (Line-Up) - Parade Begins 10am Service Begins at the Conclusion of the Parade
MEMORIAL TRIBUTE SERVICE
InFullSight: Jumping for Joy!
Category: Classes & workshops
Do you often find yourself in a state of joy? Jumping, smiling, singing, laughing, hugging, skipping?? Are these 'things' part of what you'd like to have as part of your life? In even a small amount? Join us! Where we will talk about joy - What is joy? What is it to you? How is it part of your life? Is it missing from your life? Where and how would you like it to show up in your life? Joy can be real. It can be part of your day to day. It can co-exist with anxiety, angst, sorrow, glee, anger, and happiness. Jumping not required at this event, but may sporadically occur!
"Joy is the simplest form of gratitude." Karl Barth
COST: $30.00
LOCATION: Alma Diem, 222 S Peters Road Knoxville 37923
HOST INFO: www.infullsight.live, infullsight@outlook.com, 865-408-8680
EVENT INFO: https://www.facebook.com/events/332232897613926/
TICKETS: $30, https://www.eventbrite.com/e/finding-joy-tickets-54156428335
UT School of Music: Taicheng Chen; Piano
Category: Free event and Music
Taicheng Chen performs a Guest Artist Recital: The Piano Music of Chopin.
8pm
Natalie Haslam Music Center, Sandra G. Powell Recital Hall and Atrium
UT School of Music: Unless otherwise noted, concerts are FREE and open to the public. The Alumni Memorial Building located at 1408 Middle Drive on the UT campus. (The James R. Cox Auditorium is located in the Alumni Memorial Building.) The Natalie Haslam Music Center is located at 1741 Volunteer Blvd on the UT campus. *For individual or small group performances, please check the web site or call the day of the event for updates or cancellations: 865-974-5678, www.music.utk.edu/events
West Knoxville Food Truck Luncheon & Pop-Up
January 16, 2019
11 AM - 2 PM
Category: Culinary arts and Festivals & special events
Baby it's cold outside. No fear! We have another great food truck lined up for our next luncheon on Wednesday, 01/16/19 from 11:00 - 2:00. Oshii Knox will be bringing their Orange Chicken, Sweet Thai Chile Chicken, Teriyaki Chicken, Japanese Spicy Chicken, Ramen noodles, Udan noodles, and Vietnamese Pho. www.facebook.com/oishiiknox/ Perfect food for winter weather!
We will also have a 3 special guests for a pop up event:
1) 865 Life will be onsite offering cool Knoxville swag.
2) 4 Corners Ranch is bringing their awesome beef products.
3) Free Reign Gluten Free Bakery is providing the sweet treats.
Cash or card. Rain or shine. We'll have the conference room open so no excuses! Come out and show some love to local business so we can keep them coming back. The truck will be set up at our office @ 10433 Hickory Path Way, Jackson Oaks West Office Condos (Behind Bill Jones Music, which is on the corner of Kingston Pike and Lovell Center Drive)
Info: (865)414-9811 or cheesewhiz@thechefsworkshop.com
Pellissippi State Community College: Interlaced: Jamey Grimes and Charlotte Wegrzynowski
January 14, 2019 — February 1, 2019
Category: Exhibitions & visual art, Fine Crafts and Free event
A reception with the artists will be held 3-5 p.m on Friday, Feb. 1.
"The objects and environments that I create are fueled by encounters with natural forces," Jamey Grimes says in his artist statement. "My intent is to remind us of our relationship and scale to the forces of nature."
Mind-bending sculptural work and lush drawings combine this month in a new visual art exhibit at Pellissippi State Community College. Grimes and Wegrzynowski are instructors at the University of Alabama.
Grimes' sculptural work references forms in nature, biological structures and exploring spaces. His relatively simple techniques and forms are recombined in endless variations to create meditations on interconnectivity and structures in space.
Charlotte Wegrzynowski won second place in the SECAC 2016 Juried Exhibition and received the Best of Show award in the 31st West Alabama Juried Art Show. Wegrzynowski also delves into forms in space and in light and dark. Her drawings explore the illusion of space as well as communicating strong metaphorical narratives. "Though they could not be more different artists, both in form and content, the similarities in the ways that their artwork 'dances' make this a disparate, but very informative pairing," said Herb Rieth, associate professor of Liberal Arts for Pellissippi State.
Hardin Valley Campus of Pellissippi State: 10915 Hardin Valley Road, Knoxville, TN 37932. Bagwell Center Gallery hours: M-F 9 AM - 9 PM. Information: 865-694-6405, www.pstcc.edu/arts
Farragut Primary Schools: Artwork Showcase at Town Hall
January 14, 2019 — January 25, 2019
Category: Exhibitions & visual art, Free event and Kids & family
The 2019 Farragut Primary Schools Art Show, sponsored by the Town of Farragut, opens Monday, Jan. 14, and will be on display through Friday, Jan. 25, during regular Town Hall hours (8 a.m.-5 p.m. Monday through Friday).
Don't miss the opportunity to view the work of the community's most talented young artists from Concord Christian School, Farragut Primary School, and St. John Neumann Catholic School.
There will be a reception to honor participating private school artists from 5-6 p.m. on Wednesday, Jan. 16, and a reception to honor participating public school artists from 5-6 p.m. on Friday, Jan. 18.
Address: 11408 Municipal Center Drive, Farragut, TN 37934
Ewing Gallery: Kate Gilmore IN YOUR WAY
January 10, 2019 — February 20, 2019
Category: Exhibitions & visual art and Free event
Kate Gilmore will give a public lecture on Thursday, January 17th at 7:30 PM in room 109 of the Art + Architecture Building. A brief reception for the exhibition will follow immediately in the Ewing Gallery.
Kate Gilmore: In Your Way features ten works—nine performance-based videos and one live performance/sculptural installation—by this New York-based artist known for synthesizing multiple artistic mediums including performance, video, sculpture, and painting. In her videos, Gilmore critiques and also inserts herself into male dominated movements such as Abstract Expressionism and Minimalism, exploring feminist themes and modern and contemporary art tropes, all the while exhibiting relentless determination. The spilling and splattering from her work are an ode to Abstract Expressionism or 1950s stripe paintings. Her works are mischievous and political, as well as humorous and critical of the heroic language and absence of women in these artistic movements. The physical situations and actions Gilmore creates for herself and her performers are metaphors for challenges women face culturally and socially.
Gallery hours:
M, T, W, F: 10am - 5pm
Thurs: 10am - 7:30pm
Sundays: 1-4
Ewing Gallery, 1715 Volunteer Blvd on the UT campus, Knoxville, TN 37996. Information: 865-974-3200, www.ewing-gallery.utk.edu
Bad Water Gallery: Eleanor Aldrich
January 10, 2019 — January 28, 2019
Category: Exhibitions & visual art
BAD WATER presents Eleanor Aldrich: SERPENT'S QUARTERS. On view January 4 through January 28, the opening reception will take place on Friday, January 4 from 6 to 9 p.m.
SERPENT'S QUARTER'S plays with the garage space of BAD WATER as the kind of out-building where do-it-yourself work happens, as well as the serpent as a spiritual trickster. The stage and floating clothing embody the feeling of an alternative chapel. Jackets and upholstery play host to found-image transfers, sculptural surfaces, drawn and real shadows. The grid is a motif throughout. Used as the support of the work, the grid is at times strained, pressed against, squeezed through, and decorated by the material. Belief shifts between the actual and illusion.
Aldrich's work is textural and alchemical. She matches materials – often industrial sealants – and techniques to the subject matter they resemble in order to achieve a convincing approximation while short-cutting rendering. Utilizing unruly materials, the substances Aldrich manipulates retain partial control over their final form — interrupting illustration and retaining the truth of their physical nature. She works with a kind of mimetic literalism that embodies the physicality of the subject while serving pictorial conventions, posing questions about physicality as the standard of reality.
Eleanor Aldrich (b. 1984 | Springerville, AZ) lives and works in Knoxville, Tennessee. She received her MFA from The University of Tennessee and attended Skowhegan School of Painting & Sculpture in 2012. She participated in the Drawing Center's Open Sessions (2014 - 2016), and her work has been included in New American Paintings and on ArtForum.com.
BAD WATER is an artist-run gallery set in a once vacant backyard structure located in Knoxville, Tennessee | behind 320 E. Churchwell Ave. | www.badwater.gallery
The Katharine Slowburn Experience: Sensual Jazz Dance (for Adults) Self Kindness Edition
January 9, 2019 — February 13, 2019
Category: Classes & workshops and Dance
Wednesdays from 7-8:30 pm at the Broadway Academy of Performing Arts 706 N. Broadway Knoxville, TN 37917
Tickets $75 (class purchase) is via Eventbrite- the Katharine Slowburn Experience. Drop-ins $15.
Do you long to feel absolutely amazing in your body?? Do you wish you had a community where you could be accepted just as you are??
Join us as we become something more…together!
The Katharine Slowburn Experience's Sensual Jazz Dance is a 90 minute exploration of finding delight in your body and building confidence in ourselves. We begin with mobility exercises to help us feel functional on and off the dance floor, then dive into a warm up that builds heat and heart in the body. We will move across the floor exploring the delicious feeling of how our body is connected. The combination at the end will be repeated and built upon each session, as we integrate the special focus.
This session's special focus is self-kindness. For many reasons, our lives all too often leave us feeling depleted. Moments of kindness we give to ourselves remind us we are deserving of love, and that each one of us brings a unique energy to the world.
Join us on the dance floor as we celebrate this unique energy and beauty through movement!! For more information go to www.thekatharineslowburnexperience.com
UT Downtown Gallery: Violins of Hope
January 4, 2019 — January 27, 2019
Category: Exhibitions & visual art, Fine Crafts, Free event and History & heritage
For a First Friday Reception, Friday, January 4th, 5-9pm at the UT Downtown Gallery
The Violins of Hope are a collection of restored violins that were played by Jewish musicians during The Holocaust. These instruments have survived concentration camps, pogroms and many long journeys to tell remarkable stories of injustice, suffering, resilience, and survival. The collection was assembled and restored by Israeli master violin maker and restorer, Amnon Weinstein.
In some cases, the ability to play the violin spared Jewish musicians from more grueling labors or even death. Nearly 50 years ago, Amnon heard such a story from a customer who brought in an instrument for restoration. The customer survived the Holocaust because his job was to play the violin while Nazi soldiers marched others to their deaths. When Amnon opened the violin's case, he saw ashes. He thought of his own relatives who had perished and was overwhelmed. He could not bring himself to begin the project.
By 1996, Amnon was ready. He put out a call for violins from the Holocaust that he would restore in hopes that the instruments would sound again.
Amnon started locating violins that were played by Jews in the camps and ghettos, painstakingly piecing them back together so they could be brought to life again on the concert stage. Although most of the musicians who originally played the instruments were silenced by the Holocaust, their voices and spirits live on through the violins that Amnon has lovingly restored. He calls these 50 instruments the Violins of Hope.
There will be extended hours for this special exhibition. The UT Downtown Gallery will be open M-F from 11am – 6pm, Saturdays from 10am – 3pm, and Sundays from 1-4pm.
UT Downtown Gallery, 106 S. Gay St, Knoxville, TN 37902. Information: 865-673-0802, http://web.utk.edu/~downtown