Calendar of Events
Thursday, January 24, 2019
Blount Mansion: "Hill Avenue Blues" with Jack Neely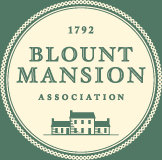 Category: History & heritage, Lectures & discussions and Literature & readings
"Hill Avenue Blues" Historian Jack Neely Reveals the Secrets of a Lost Knoxville Neighborhood
For more than a century, the area around the circa-1796 Blount Mansion was a vibrant neighborhood, featuring homes of prominent, wealthy citizens as well as squalid waterfront shantytowns. Dozens of structures were demolished to make way for the Andrew Johnson Hotel in the 1920s, and the construction of Neyland Drive coupled with the ravages of urban renewal finished the job. Today, Blount Mansion and a handful of other historic buildings stand as lonely reminders of this vanished community.
Veteran Knoxville journalist and historian Jack Neely, Executive Director of the Knoxville History Project, will bring the Hill Avenue neighborhood back to life with a special presentation, titled "Hill Avenue Blues," (with a nod to the popular 1980s TV series of a similar name) at Blount Mansion Visitors Center on Thursday night, January 24th. Our doors will open at 5:30 p.m., and Jack's presentation will begin at 6:00 p.m. Admission is $5 per person, and includes light refreshments.
We'll also be selling copies of Jack's books, including his new release, Historic Knoxville: the Curious Visitor's Guide to its Stories and Places, published by the Knoxville History Project. You may pre-order tickets by clicking on events at www.blountmansion.org.
Blount Mansion, 200 W. Hill Avenue, Knoxville, TN 37902. Information: 865-525-2375.
UT School of Music: Matt Hightower; tuba
Category: Free event and Music
Guest artist recital; Matt Hightower, tuba and euphonium professor at the University of Kentucky, presents a varied recital of exciting music.
Natalie Haslam Music Center, Sandra G. Powell Recital Hall and Atrium
UT School of Music: Unless otherwise noted, concerts are FREE and open to the public. The Alumni Memorial Building located at 1408 Middle Drive on the UT campus. (The James R. Cox Auditorium is located in the Alumni Memorial Building.) The Natalie Haslam Music Center is located at 1741 Volunteer Blvd on the UT campus. *For individual or small group performances, please check the web site or call the day of the event for updates or cancellations: 865-974-5678, www.music.utk.edu/events
UT Arboretum Society: Japanese Dry Landscape Gardens Lecture
Category: Free event, Lectures & discussions and Science & nature
The University of Tennessee Arboretum Society and the Oak Ridge Friendship Bell Advisory committee present "Japanese Dry Landscape Gardens Around the World and in Oak Ridge" on Thursday, January 24, 7:00 p.m. at the UT Arboretum auditorium.
Karesansui garden expert, Martin McKellar, a retired Ph.D. from the University of Florida International Center and longtime volunteer in the Karesansui gardens at the Harn Museum, will be presenting the program. Having made over a dozen trips to Japan to study and create dry gardens, Dr. McKellar will share his knowledge on the history of these gardens.
Dr. McKellar explains that the gardens became part of Japanese culture during the 9th through 12th centuries. The large stones represent mountains, the raked gravel represents water.
"Austere in their simplicity, often created in a contained area, these gardens emphasize the beauty of emptiness and tranquility. They provide important aspects of tranquility in the design of public buildings and private homes. The creation and maintenance of such gardens are considered aids to meditation in Buddhist practice," said McKellar. "Each of the elements - stones, gravel, trees – has its own spirit. The design of the garden becomes a dialog between the spirit of the designer and the spirit of each of the elements."
This is a free program and no registration is required. For more information on the program on January 24, call 865-483-7277. To learn more about this program or the UT Arboretum Society, go to www.utarboretumsociety.org
*The Friendship Bell Advisory Committee will be offering two, 4 hour training sessions on Saturday, January 26 in Oak Ridge with classes by Martin McKellar and dry garden raking demonstrations. For more information about the Saturday training sessions contact Pat Postma at ppostma@comcast.net or 865-482-3296.
Celebrating 54 years in 2019, this program is one of many lectures and activities that will be offered this year by the UT Arboretum Society. The program is cosponsored by the UT Forest Resources AgResearch and Education Center.
James White's Fort: Colonial Dinner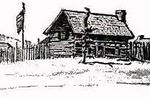 Category: Culinary arts, Festivals & special events and History & heritage
Hosted by Chef Jeffrey DeAlejandro of OliBea - We are excited to launch this event series at Knoxville's oldest home! We begin with an exploration of dishes inspired by colonial East Tennessee. Locally-sourced game and rich filling cuisine was the name of the game when the area was being settled. Each course will be accompanied by complimentary wine and a cash bar will be available 30 minutes prior to the dinner. Along with the delicious cuisine, you can explore the Fort and learn about the founding father of Knoxville. *A portion of sales will go to helping maintain and expand James White's Fort.

DUCK FAT FRIED CORNBREAD
whipped pork butter, pickled collard greens, house-cured meat
TOBACCO SMOKED SWEET POTATO
Smoked Crooked Road Farm sweet potato, Muddy Pond sorghum, toasted buckwheat, winter onion
WILD DUCK AND TURKEY STEW
Cured Heritage turkey, winter root vegetables, Einkorn grits
APPLE STACK CAKE & SICKBED CUSTARD
https://squareup.com/store/olibea/item/jwf-colonial-dinner
James White's Fort, 205 E. Hill Ave, Knoxville, TN 37915. Information: 865-525-6514, www.jameswhitefort.org
UT Downtown Gallery: Lecture on violinist Bronislaw Huberman
Category: Free event, History & heritage and Lectures & discussions
Thursday January 24th, 3:30 PM, UT Library
JOIN US IN the Lindsay Young Auditorium in Hodges Library
Bronislaw Huberman (1882-1947) was one of the most celebrated violinists of his time, when classical musicians were as renowned as today's pop stars. The pinnacle of his career was to rescue some of the world's greatest musicians from Nazi Germany and create one of the world's greatest orchestras, the Palestine Symphony Orchestra, which would become the Israeli Philharmonic Orchestra.
Author Peter Aronson has written a screenplay and children's book about Huberman. He will be giving a talk on his book, BRONISLAW HUBERMAN. From Child Prodigy to Hero, the Violinist who saved Jewish Musicians from the Holocaust.
About the Peter Aronson: I am a retired attorney, former journalist and, now, a children's book author living in New York City with my wife, Emily, and two teenage daughters. I realized my kids were reading mostly fantasy, dystopian-themed novels. With the real world so rich with the good, the bad and the unbelievable, I found this to be sad. So I decided to start writing books for kids focusing more on the real world – either through biographies or novels with a strong dose of reality. As an attorney, I have focused on assisting senior citizens with their problems. As a journalist, I mostly covered the law, including some of the biggest cases in the country: OJ Simpson, Rodney King and Bush v. Gore, the case that decided the 2000 presidential election.
Now, as I write children's books, I am experiencing the same adrenaline rush I got as a journalist. I am writing biographies about truly extraordinary people – the Groundbreakers of the world. As for my Mandalay Hawk novels, unfortunately, the world faces too many monumental problems. Sometimes kids are the world's best hope.
UT Downtown Gallery, 106 S. Gay St, Knoxville, TN 37902. Information: 865-673-0802, http://web.utk.edu/~downtown
Arrowmont School of Arts and Crafts: 19th Sevier County Biennial Juried Exhibition
January 19, 2019 — March 2, 2019
Category: Exhibitions & visual art, Fine Crafts and Free event
Opening Reception & Presentation of Awards: January 25, 2019, 6:00 – 8:00 pm
The Sevier County Biennial Juried Exhibition is a juried presentation of artworks created by residents of Sevier County, Tennessee. This year's juror, Sarah Stanley, Curator at the William King Museum of Art in Abingdon, VA, selected 61 works created by 42 artists. The works showcased in this exhibit are a testament to the artistic skill, talent, and creativity of Sevier County residents. Congratulations to all the artists, and to the awardees. For more award information and the full list of participating artists, visit arrowmont.org/19th-sevier-county-biennial-juried-exhibition/
In the Sandra J. Blain Gallery
Arrowmont School of Arts and Crafts, 556 Parkway, Gatlinburg, TN 37738. Information: 865-436-5860, www.arrowmont.org
Fountain City Art Center: 14th Annual Open Show

January 18, 2019 — February 23, 2019
Category: Exhibitions & visual art, Fine Crafts and Free event
Featuring works by local artists, judged by Paul Watkins and Tony Caiza.
Presentation of awards, 7 PM, will be made at the opening reception, 6:30 – 8:00 PM, Friday, January 18. Friends and family of the artists are encouraged to attend!
Exhibit viewing hours: Hours: Tu & Th 9-5, W & F 10-5, 2nd-4th Sa 10-1. Fountain City Art Center, 213 Hotel Ave, Knoxville, TN 37918. Information: 865-357-2787, www.fountaincityartcenter.com
Knoxville Children's Theatre: Winnie-the-Pooh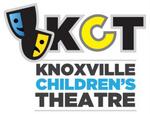 January 18, 2019 — February 3, 2019
Category: Kids & family and Theatre
A play by Kristin Sergel, based on the classic novel by A. A. Milne.
Winnie-the-Pooh is Christopher Robin's fat little bear, who would like to drift peacefully through life, humming tunes and stopping frequently to eat a little something. However, he finds himself involved in all sorts of frantic adventures, assisted by such friends as the dismal Eeyore, Piglet and Rabbit, with his countless relations. Pooh's intentions are always the best, but his passion for honey and condensed milk keeps getting him into trouble. When friend Piglet gets roped into Kanga's household and Kanga starts bathing him (with soap!) and forcing down spoonfuls of Strengthening Medicine, Pooh comes to the rescue! A.A. Milne's wit and special understanding of young people make this one of the most beloved plays for young people.
The play is performed by 13 talented young actors from ages 8 to 16. Alex Montgomery, an 8th grader at Grace Christian Academy, will portray Winne, and Devin Alley, a 6th grader at Sacred Heart plays Christopher Robin.
Casey Sams will direct the production. Casey is an Associate Professor and the Director of Undergraduate Studies for Theatre, and teaches Movement, Acting and Musical Theatre to both undergraduate and graduate students at the University of Tennessee. She has served on the faculty at Penn State, Interlochen Arts Camp, The Contemporary Art Center of Virginia, and The Governor's School for the Arts in Virginia.
Performances are typically Thursday-Sunday, and tickets are $12 per Adult, $10 per child. Reservations are strongly recommended. Group rates are available for groups of 12 or more by making advance reservations by phone. Knoxville Children's Theatre, 109 E. Churchwell Avenue, Knoxville, TN 37917. Information: 865-208-3677, www.knoxvillechildrenstheatre.com
Ijams Nature Center: Tracye Burnett Sowders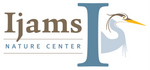 January 16, 2019 — January 31, 2019
Category: Exhibitions & visual art and Free event
You don't want to miss January's gallery artist, Tracye Burnett Sowders, and her whimsical watercolor paintings. Her gorgeous work features vibrant landscapes, animal friends and ethereal people. Many of her paintings are limited editions, so stop by to claim one of these magical pieces for yourself!
More events at http://ijams.org/events/. Ijams Nature Center, 2915 Island Home Ave, Knoxville, TN 37920. Hours: Grounds and trails open during daylight hours. Call for Visitor Center hours. Information: 865-577-4717, www.ijams.org
Pellissippi State Community College: Interlaced: Jamey Grimes and Charlotte Wegrzynowski
January 14, 2019 — February 1, 2019
Category: Exhibitions & visual art, Fine Crafts and Free event
A reception with the artists will be held 3-5 p.m on Friday, Feb. 1.
"The objects and environments that I create are fueled by encounters with natural forces," Jamey Grimes says in his artist statement. "My intent is to remind us of our relationship and scale to the forces of nature."
Mind-bending sculptural work and lush drawings combine this month in a new visual art exhibit at Pellissippi State Community College. Grimes and Wegrzynowski are instructors at the University of Alabama.
Grimes' sculptural work references forms in nature, biological structures and exploring spaces. His relatively simple techniques and forms are recombined in endless variations to create meditations on interconnectivity and structures in space.
Charlotte Wegrzynowski won second place in the SECAC 2016 Juried Exhibition and received the Best of Show award in the 31st West Alabama Juried Art Show. Wegrzynowski also delves into forms in space and in light and dark. Her drawings explore the illusion of space as well as communicating strong metaphorical narratives. "Though they could not be more different artists, both in form and content, the similarities in the ways that their artwork 'dances' make this a disparate, but very informative pairing," said Herb Rieth, associate professor of Liberal Arts for Pellissippi State.
Hardin Valley Campus of Pellissippi State: 10915 Hardin Valley Road, Knoxville, TN 37932. Bagwell Center Gallery hours: M-F 9 AM - 9 PM. Information: 865-694-6405, www.pstcc.edu/arts
Farragut Primary Schools: Artwork Showcase at Town Hall
January 14, 2019 — January 25, 2019
Category: Exhibitions & visual art, Free event and Kids & family
The 2019 Farragut Primary Schools Art Show, sponsored by the Town of Farragut, opens Monday, Jan. 14, and will be on display through Friday, Jan. 25, during regular Town Hall hours (8 a.m.-5 p.m. Monday through Friday).
Don't miss the opportunity to view the work of the community's most talented young artists from Concord Christian School, Farragut Primary School, and St. John Neumann Catholic School.
There will be a reception to honor participating private school artists from 5-6 p.m. on Wednesday, Jan. 16, and a reception to honor participating public school artists from 5-6 p.m. on Friday, Jan. 18.
Address: 11408 Municipal Center Drive, Farragut, TN 37934
Ewing Gallery: Kate Gilmore IN YOUR WAY
January 10, 2019 — February 20, 2019
Category: Exhibitions & visual art and Free event
Kate Gilmore will give a public lecture on Thursday, January 17th at 7:30 PM in room 109 of the Art + Architecture Building. A brief reception for the exhibition will follow immediately in the Ewing Gallery.
Kate Gilmore: In Your Way features ten works—nine performance-based videos and one live performance/sculptural installation—by this New York-based artist known for synthesizing multiple artistic mediums including performance, video, sculpture, and painting. In her videos, Gilmore critiques and also inserts herself into male dominated movements such as Abstract Expressionism and Minimalism, exploring feminist themes and modern and contemporary art tropes, all the while exhibiting relentless determination. The spilling and splattering from her work are an ode to Abstract Expressionism or 1950s stripe paintings. Her works are mischievous and political, as well as humorous and critical of the heroic language and absence of women in these artistic movements. The physical situations and actions Gilmore creates for herself and her performers are metaphors for challenges women face culturally and socially.
Gallery hours:
M, T, W, F: 10am - 5pm
Thurs: 10am - 7:30pm
Sundays: 1-4
Ewing Gallery, 1715 Volunteer Blvd on the UT campus, Knoxville, TN 37996. Information: 865-974-3200, www.ewing-gallery.utk.edu