Calendar of Events
Tuesday, January 29, 2019
Knoxville Jazz Orchestra: Cubano Nouveau with Dafnis Prieto
Category: Music
Drummer, composer, bandleader and MacArthur 'Genius' Fellow Dafnis Prieto has been making waves on the international scene since his arrival in the US in the late 1990s. A native of Cuba, Prieto weaves styles from Latin America and Jazz into a fresh sound that sparkles with energy and excitement. This performance will feature music from Prieto's acclaimed CD Back to the Sunset, a tour de force for jazz orchestra that showcases the strength and power of the big band while pointing to a world of new possibilities.
At the Bijou Theatre, 803 South Gay Street, Knoxville, TN, 37902. Knoxville Jazz Orchestra: 865-573-3226, www.knoxjazz.org
Omega Gallery: Palimpsests and Other Recent Projects
January 28, 2019 — February 28, 2019
Category: Exhibitions & visual art and Free event
Opening reception: Jan 28, 4-6 PM
Solo exhibition by Aggie Toppins - Featuring graphic design and mixed media art. Aggie Toppins is Art Professor and Chair of the Art Dept at UT-Chattanooga. http://aggietoppins.com/
Omega Gallery at Carson-Newman University, Warren Art Building, corner of Branner & S. College Streets, Jefferson City, TN 37760. Gallery hours: M-F 8-4. Information: www.cn.edu
Arrowmont School of Arts and Crafts: 19th Sevier County Biennial Juried Exhibition
January 19, 2019 — March 2, 2019
Category: Exhibitions & visual art, Fine Crafts and Free event
Opening Reception & Presentation of Awards: January 25, 2019, 6:00 – 8:00 pm
The Sevier County Biennial Juried Exhibition is a juried presentation of artworks created by residents of Sevier County, Tennessee. This year's juror, Sarah Stanley, Curator at the William King Museum of Art in Abingdon, VA, selected 61 works created by 42 artists. The works showcased in this exhibit are a testament to the artistic skill, talent, and creativity of Sevier County residents. Congratulations to all the artists, and to the awardees. For more award information and the full list of participating artists, visit arrowmont.org/19th-sevier-county-biennial-juried-exhibition/
In the Sandra J. Blain Gallery
Arrowmont School of Arts and Crafts, 556 Parkway, Gatlinburg, TN 37738. Information: 865-436-5860, www.arrowmont.org
Fountain City Art Center: 14th Annual Open Show

January 18, 2019 — February 23, 2019
Category: Exhibitions & visual art, Fine Crafts and Free event
Featuring works by local artists, judged by Paul Watkins and Tony Caiza.
Presentation of awards, 7 PM, will be made at the opening reception, 6:30 – 8:00 PM, Friday, January 18. Friends and family of the artists are encouraged to attend!
Exhibit viewing hours: Hours: Tu & Th 9-5, W & F 10-5, 2nd-4th Sa 10-1. Fountain City Art Center, 213 Hotel Ave, Knoxville, TN 37918. Information: 865-357-2787, www.fountaincityartcenter.com
Knoxville Children's Theatre: Winnie-the-Pooh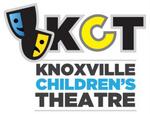 January 18, 2019 — February 3, 2019
Category: Kids & family and Theatre
A play by Kristin Sergel, based on the classic novel by A. A. Milne.
Winnie-the-Pooh is Christopher Robin's fat little bear, who would like to drift peacefully through life, humming tunes and stopping frequently to eat a little something. However, he finds himself involved in all sorts of frantic adventures, assisted by such friends as the dismal Eeyore, Piglet and Rabbit, with his countless relations. Pooh's intentions are always the best, but his passion for honey and condensed milk keeps getting him into trouble. When friend Piglet gets roped into Kanga's household and Kanga starts bathing him (with soap!) and forcing down spoonfuls of Strengthening Medicine, Pooh comes to the rescue! A.A. Milne's wit and special understanding of young people make this one of the most beloved plays for young people.
The play is performed by 13 talented young actors from ages 8 to 16. Alex Montgomery, an 8th grader at Grace Christian Academy, will portray Winne, and Devin Alley, a 6th grader at Sacred Heart plays Christopher Robin.
Casey Sams will direct the production. Casey is an Associate Professor and the Director of Undergraduate Studies for Theatre, and teaches Movement, Acting and Musical Theatre to both undergraduate and graduate students at the University of Tennessee. She has served on the faculty at Penn State, Interlochen Arts Camp, The Contemporary Art Center of Virginia, and The Governor's School for the Arts in Virginia.
Performances are typically Thursday-Sunday, and tickets are $12 per Adult, $10 per child. Reservations are strongly recommended. Group rates are available for groups of 12 or more by making advance reservations by phone. Knoxville Children's Theatre, 109 E. Churchwell Avenue, Knoxville, TN 37917. Information: 865-208-3677, www.knoxvillechildrenstheatre.com
Ijams Nature Center: Tracye Burnett Sowders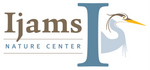 January 16, 2019 — January 31, 2019
Category: Exhibitions & visual art and Free event
You don't want to miss January's gallery artist, Tracye Burnett Sowders, and her whimsical watercolor paintings. Her gorgeous work features vibrant landscapes, animal friends and ethereal people. Many of her paintings are limited editions, so stop by to claim one of these magical pieces for yourself!
More events at http://ijams.org/events/. Ijams Nature Center, 2915 Island Home Ave, Knoxville, TN 37920. Hours: Grounds and trails open during daylight hours. Call for Visitor Center hours. Information: 865-577-4717, www.ijams.org
Pellissippi State Community College: Interlaced: Jamey Grimes and Charlotte Wegrzynowski
January 14, 2019 — February 1, 2019
Category: Exhibitions & visual art, Fine Crafts and Free event
A reception with the artists will be held 3-5 p.m on Friday, Feb. 1.
"The objects and environments that I create are fueled by encounters with natural forces," Jamey Grimes says in his artist statement. "My intent is to remind us of our relationship and scale to the forces of nature."
Mind-bending sculptural work and lush drawings combine this month in a new visual art exhibit at Pellissippi State Community College. Grimes and Wegrzynowski are instructors at the University of Alabama.
Grimes' sculptural work references forms in nature, biological structures and exploring spaces. His relatively simple techniques and forms are recombined in endless variations to create meditations on interconnectivity and structures in space.
Charlotte Wegrzynowski won second place in the SECAC 2016 Juried Exhibition and received the Best of Show award in the 31st West Alabama Juried Art Show. Wegrzynowski also delves into forms in space and in light and dark. Her drawings explore the illusion of space as well as communicating strong metaphorical narratives. "Though they could not be more different artists, both in form and content, the similarities in the ways that their artwork 'dances' make this a disparate, but very informative pairing," said Herb Rieth, associate professor of Liberal Arts for Pellissippi State.
Hardin Valley Campus of Pellissippi State: 10915 Hardin Valley Road, Knoxville, TN 37932. Bagwell Center Gallery hours: M-F 9 AM - 9 PM. Information: 865-694-6405, www.pstcc.edu/arts
Ewing Gallery: Kate Gilmore IN YOUR WAY
January 10, 2019 — February 20, 2019
Category: Exhibitions & visual art and Free event
Kate Gilmore will give a public lecture on Thursday, January 17th at 7:30 PM in room 109 of the Art + Architecture Building. A brief reception for the exhibition will follow immediately in the Ewing Gallery.
Kate Gilmore: In Your Way features ten works—nine performance-based videos and one live performance/sculptural installation—by this New York-based artist known for synthesizing multiple artistic mediums including performance, video, sculpture, and painting. In her videos, Gilmore critiques and also inserts herself into male dominated movements such as Abstract Expressionism and Minimalism, exploring feminist themes and modern and contemporary art tropes, all the while exhibiting relentless determination. The spilling and splattering from her work are an ode to Abstract Expressionism or 1950s stripe paintings. Her works are mischievous and political, as well as humorous and critical of the heroic language and absence of women in these artistic movements. The physical situations and actions Gilmore creates for herself and her performers are metaphors for challenges women face culturally and socially.
Gallery hours:
M, T, W, F: 10am - 5pm
Thurs: 10am - 7:30pm
Sundays: 1-4
Ewing Gallery, 1715 Volunteer Blvd on the UT campus, Knoxville, TN 37996. Information: 865-974-3200, www.ewing-gallery.utk.edu
Tennessee Valley Unitarian Universalist Church: Exhibit by Ken Moffett & Kate Aubrey
December 16, 2018 — February 13, 2019
Category: Exhibitions & visual art and Free event
Free and open to the public
Reception Friday, January 11, 6:00 to 7:30 pm. Artists' talks at 6:30 pm.

Ken Moffett: Recent Work in Acrylic on Canvas
This work since 2010 represents an ongoing examination of the potential for artistic expression when limited to form, line and color. Representational aspects can seem to appear in some of these paintings, but the intent has always been to use nonobjective means. Emotive content is an inevitable and welcome outcome, some works being fractious, others calm, some brooding and others "optimistic" in tone. An early exposure to so-called abstract expressionism clearly had an influence. In all cases, the titles were chosen after completion of the work. While the approach may appear limiting, I have found a rewarding wealth of opportunities for intriguing compositional developments. Inevitably, my career in architecture may have had an influence on some of these compositions, though in general I have tried to regard these paintings as an opportunity to "work on something completely different."

Moffett began creating and studying art in his youth while residing in Missouri, Oklahoma and Virginia, and continued at the College of Wooster in Ohio and the School of Design at North Carolina State University, where he received his degree in architecture. His watercolor paintings have been chosen for exhibit in Ohio, Massachusetts, Virginia, North Carolina and Tennessee, and are included in a number of private collections. An exhibit at the Emporium Gallery in 2010 featured work in acrylics and other media, and his paintings have been included in Knoxville's "Art in the Airport." A Knoxville resident since 1975, Moffett was awarded the Gold Medal of the East Tennessee Chapter of the American Institute of Architects in 2002. A retrospective exhibit of his architectural firm's work is on exhibit at the UTK Art & Architecture Building, December 3 - January 25.


Kate Aubrey
I love to paint. It's like breathing, only better. Or perhaps it is like life. What could teach me more quickly or thoroughly than watercolor the necessity of making mistakes if I would create something truly new? Or the need I have for discomfort in order to be willing to grow? Watercolor is my first and foremost choice of media precisely because it doesn't just do what it's told. There is a certain mischief in it. Every time I put brush to paper I discover something new — whether I intend to or not.

A devoted watercolorist for 40 years, Aubrey has studied with such notable artists as Charles Reid, Carol Orr, Don Andrews, Lian Quan Zhen, Mike Bailey, Ted Nuttall, Mary Moquin, Jeannie McGuire, and Stephen Quiller. She has won numerous awards in her travels and was named a finalist in The Artists Magazine's Over 60 Competition of 2013 for her painting "Invisible." Since arriving in the Knoxville area in 2014, Aubrey has taught several workshops in Tennessee and Nevada, is Vice President of the Knoxville Watercolor Society, and is a member of the Artists Guild of Tellico Village, the Fountain City Art Center, the Tennessee Artist's Association, the Southern Watercolor Society, and the Arts Alliance of Knoxville. Her paintings have been accepted into several shows, including the Oak Ridge Art Center's Annual Juried Shows of 2014 and 2015, winning awards each year, and The Arts and Culture Alliance's National Juried Exhibition of 2016. She won awards in the 2016 and 2017 Southern Watercolor Society Juried Exhibits, and her painting "Old Soul, Dear Heart" took the top Jerry's Artarama Purchase Award in the 2016 Tennessee Watercolor Society Biennial Exhibition.
Tennessee Valley Unitarian Universalist Church, 2931 Kingston Pike, Knoxville, TN 37919. Gallery hours: M-Th 10-5, Su 10-1. Information: 865-523-4176, www.tvuuc.org
Arrowmont School of Arts and Crafts: AIR Mid-Residency Exhibition
December 14, 2018 — February 2, 2019
Category: Exhibitions & visual art, Fine Crafts and Free event
Reception date TBA
In the Geoffrey A. Wolpert Gallery
Arrowmont School of Arts and Crafts, 556 Parkway, Gatlinburg, TN 37738. Information: 865-436-5860, www.arrowmont.org
Zoo Knoxville: Kroger Discount Days
December 1, 2018 — February 28, 2019
Category: Kids & family and Science & nature
Zoo Knoxville is offering $5 off admission tickets during Kroger Discount Days. Guests can discover why winter is an enjoyable time to visit the zoo. Many animals, including red pandas, river otters, elephants, gorillas, red wolves, lions and tigers, enjoy the cooler temperatures. On days when the temperature drops below 40 degrees, some animals will be moved indoors, but visitors can still see most in their indoor viewing areas. The Pilot Flying J Wee Play Adventure is a popular indoor area that's a warm stop for creative play and reptile viewing during visits as well.
A December trip to the zoo can even include a visit to Santa's Village, a special holiday encounter and photo opportunity with Santa Claus. Santa's Village will be open for holiday photos and Christmas wishes Thursday, Dec. 13 through Sunday, Dec. 16 from 10 a.m. until 2 p.m. each day in the heated Kids Cove Tent. Santa's Village is included with general admission. Discounted tickets can be purchased at the zoo ticket window during regular zoo hours and online at zooknoxville.org. Discounted admission tickets must be used by Feb. 28, 2019, and cannot be combined with any other promotion, discount, or coupon.
Zoo Knoxville, 3500 Knoxville Zoo Drive, Knoxville, TN 37914. Open every day except Christmas. Information: 865-637-5331, www.zooknoxville.org