Calendar of Events
Saturday, January 5, 2019
The Winter Farmers' Market
January 5, 2019 — April 13, 2019
Category: Culinary arts, Free event, Kids & family and Science & nature
January 5 & 19, February 2 & 16, March 2, 16, & 30, and April 13 (every other Saturday)
Hours: 10 am – 2 pm
The Winter Farmers' Market, held in the Historic 4th and Gill neighborhood, will host farm & food vendors selling pasture-raised meats, eggs, winter produce, honey, baked goods, artisan foods, and more. Outside, food trucks will be serving up lunch from locally-sourced ingredients.
We'll offer a Power of Produce (PoP) Club Children's Activity at every winter market!
At Central United Methodist Church, 201 E Third Ave, Knoxville
https://www.nourishknoxville.org/winter-market/
Oak Ridge Playhouse: Casting Call for To Kill A Mockingbird
January 5, 2019 — January 7, 2019
Category: Auditions, Free event, Literature & readings and Theatre
TO KILL A MOCKINGBIRD - MainStage Play
SATURDAY, JANUARY 5
1:00 PM Children
2:00 PM Adults (some children may be asked to stay)
MONDAY, JANUARY 7 - 6:30PM
6:00 PM Children
7:00 PM Adults (some children may be asked to stay)

PRODUCTION RUN: February 15 - 24
REHEARSALS BEGIN: January 16
A faithful adaptation of Harper Lee's story about a young girl whose father, a respected attorney, chooses to defend a black man accused of a vicious crime against a white woman in the Depression-era south. When friends and neighbors in her small Alabama town turn against her father, she is forced to face the eye-opening reality of racism. As tensions come to a boil, she ultimately learns "that the one thing that doesn't abide by majority rule is a person's conscience." http://www.orplayhouse.com/auditions
Oak Ridge Playhouse, 227 Broadway, Oak Ridge, TN 37830. Information and tickets: 865-482-9999, www.orplayhouse.com
Knoxville Civic Auditorium: Symphony for Our World
Category: Film, Music and Science & nature
Experience the wonder first-hand at the Civic Coliseum on January 5th, 2019 at 8:00PM.
Tony- and Grammy-award winner Daveed Diggs will narrate, as a contributing artist, the upcoming National Geographic: Symphony for Our World, which begins touring in April 2018. The actor, rapper and producer, known for his award-winning work in the musical Hamilton, is bringing a modern take on the classics to the symphony scene with this new show.
The original symphony and theme were created by Emmy- and BAFTA-nominated Bleeding Fingers Music featuring composers Austin Fray and Andrew Christie with contributions from multi-platinum selling rockers X Ambassadors. Along with Diggs, JooWan Kim of Ensemble Mik Nawooj has joined the project, composing the music for the show's narrations and overture.
This inspiring 90-minute live orchestral performance will be presented in concert venues around the world, with groundbreaking imagery and storytelling from 130 years of beloved National Geographic history matched in perfect synchronization with a live orchestra and choir.
The tour's first performance is in conjunction with the television broadcast premiere of 'Symphony for Our World', an hour-long special which airs commercial-free on the same day on Nat Geo WILD. The 'Symphony for Our World' television event will premiere globally in 140 countries.
Driven by a five-part composition, Symphony for Our World pairs artistry with science as it brings viewers from the depths of the sea, up to coastlines, over mountains and soaring into the sky. Each environment will be accompanied by a different orchestral movement, resulting in a powerful musical tribute to the beauty and wonders of our wild world.

Experience the wonder first-hand at the Civic Coliseum on January 5th, 2019 at 8:00PM.
Knoxville Civic Auditorium and Coliseum, 500 Howard Baker Jr Blvd, Knoxville, TN 37915. Information: www.knoxvillecoliseum.com
Metropolitan Opera Middle/East Tennessee District Auditions
Category: Auditions, Free event and Music
People today are familiar with the popular TV shows The Voice and American Idol, where talented singers compete in front of judges and a live audience in hopes of capturing the prize of stardom. A similar competition has been taking place in the opera world since 1954. The Metropolitan Opera National Council Auditions take place each year in 42 Districts and 12 Regions throughout the US and Canada and are considered the most prestigious competition for singers seeking to launch an operatic career.
On Saturday, January 5, 2019 the Knoxville Opera Guild, in partnership with the Nashville Opera Guild, will host the Middle/East Tennessee District Metropolitan Opera National Council Auditions, and you are invited to hear some of the best young operatic voices hoping to advance to the finals on the stage of The Met. Please check back to this page for details about venue and times after November 1, 2018. There is no cost for admission.
The Metropolitan Opera National Council Auditions were designed to discover promising young opera singers and assist in the development of their careers. It is a competition in which approximately 1,800 singers compete first in district, region and then semi-final rounds as they are gradually eliminated to six finalists, each claiming $15,000 in prize money and a chance to capture the attention of the opera world. Past National Council winners include many of the world's greatest opera singers, such as Kathleen Battle, Jessye Norman, Teresa Stratas, Shirley Verrett, and Frederica von Stade, as well as some of opera's best-known contemporary stars. Current Met singers who were winners in the National Council Auditions include sopranos Renée Fleming, Angela Meade, Susanna Phillips, and Patricia Racette; mezzo-sopranos Stephanie Blythe, Susan Graham, and Dolora Zajick; and baritones Thomas Hampson, and Eric Owens. On average, nearly one hundred National Council Audition alumni sing in Met performances every opera season. Knoxville has seen its share of winners; Cheryl Studer in 1978, Delores Ziegler in 1979 and Roy Smith in 1990 took to the stage of the Metropolitan Opera and walked away with the coveted prize.
The Metropolitan National Council Auditions require five operatic arias in two or more languages of varying styles that best represent the singer's current stage of vocal development. In addition to selecting the district finalists, the judges meet individually with each singer after the audition coaching them on language, style, and musicianship essential for future successful operatic auditions. Singers auditioning in Knoxville will be coming from near and far. "We have applicants from Berlin, Indiana, Georgia and New York," said Phyllis Driver, district co-director. The winners of Knoxville's auditions will compete in the Southeast Regional Finals.
Knoxville Opera: 865-524-0795, www.knoxvilleopera.com
Bijou Theatre: Latrice Royale with Knoxville Gay Men's Chorus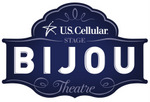 RuPaul's Drag Race break-out star LATRICE ROYALE will return with an encore of her acclaimed one woman show HERE'S TO LIFE at The Laurie Beechman Theater. In this celebratory journey of song and story-telling, Latrice shares tales of growing up gay in Compton, the events leading up to her "unfortunate incarceration," and her infectious, ever-positive perspective that got her through it all.
LATRICE ROYALE: HERE'S TO LIFE stars Latrice Royale with Christopher Hamblin on the piano. Costumes are by Eddie Couture.
Born Timothy Wilcots in Compton, California, LATRICE ROYALE is Large and in Charge, Chunky Yet Funky, Bold and Beautiful! After 20 years in the business of Female Impersonation, primarily in South Florida, Latrice's unique talent came to the attention of the world on Season Four of RuPaul's Drag Race in 2012. The sharing of her background in prison, difficult upbringing, and her "Get up, look sickening, and make them eat it" attitude won her the title of Miss Congeniality on that season as well as the hearts of fans all over the world. That same year she was invited back to participate as a contestant in RuPaul's Drag Race All Stars and as a Professor in RuPaul's Drag U. Since that time, she has made appearances all over the world, including a special television appearance with Jennifer Hudson on CBS's Fashion Rocks and the inauguration of the new MAC store in Sao Paolo, Brazil with the legendary Preta Gil. Her story is further explored in the documentary Gays in Prison by director Christopher Hines, which just aired on LOGO TV.
Bijou Theatre, 803 S. Gay Street, Knoxville, TN 37902. Information/tickets: 865-522-0832, www.knoxbijou.com, www.ticketmaster.com
UT Downtown Gallery: Violins of Hope
January 4, 2019 — January 27, 2019
Category: Exhibitions & visual art, Fine Crafts, Free event and History & heritage
For a First Friday Reception, Friday, January 4th, 5-9pm at the UT Downtown Gallery
The Violins of Hope are a collection of restored violins that were played by Jewish musicians during The Holocaust. These instruments have survived concentration camps, pogroms and many long journeys to tell remarkable stories of injustice, suffering, resilience, and survival. The collection was assembled and restored by Israeli master violin maker and restorer, Amnon Weinstein.
In some cases, the ability to play the violin spared Jewish musicians from more grueling labors or even death. Nearly 50 years ago, Amnon heard such a story from a customer who brought in an instrument for restoration. The customer survived the Holocaust because his job was to play the violin while Nazi soldiers marched others to their deaths. When Amnon opened the violin's case, he saw ashes. He thought of his own relatives who had perished and was overwhelmed. He could not bring himself to begin the project.
By 1996, Amnon was ready. He put out a call for violins from the Holocaust that he would restore in hopes that the instruments would sound again.
Amnon started locating violins that were played by Jews in the camps and ghettos, painstakingly piecing them back together so they could be brought to life again on the concert stage. Although most of the musicians who originally played the instruments were silenced by the Holocaust, their voices and spirits live on through the violins that Amnon has lovingly restored. He calls these 50 instruments the Violins of Hope.
There will be extended hours for this special exhibition. The UT Downtown Gallery will be open M-F from 11am – 6pm, Saturdays from 10am – 3pm, and Sundays from 1-4pm.
UT Downtown Gallery, 106 S. Gay St, Knoxville, TN 37902. Information: 865-673-0802, http://web.utk.edu/~downtown
Art Market Gallery: Works by Julia Malia and Linn Stilwell
January 4, 2019 — January 27, 2019
Category: Exhibitions & visual art, Fine Crafts and Free event
Recent works by Julia A. Malia and Linn Stilwell will be featured throughout January at the Art Market Gallery. An opening reception for the artists, including complimentary refreshments and live music performed by "Pistol Creek Catch of the Day". will begin at 5:30 p.m. on January 4th, during Downtown Knoxville's monthly First Friday Art Walk.
The show will highlight wearable art, rich in texture and color by Julia Malia, as well as a series of paintings by Linn Stillwell which focus on nature's colors, rhythms, and playfulness of light in her creatures of feathers.
Julia A. Malia, Fiber Artist
I am a fiber, jewelry, and stained glass craftswoman as well as a watercolorist and musician. As a fiber artist specializing in wearable art, I use a variety of fibers and techniques. The styles of my original designs are usually either classical or folk-style in nature, drawing inspiration from historic or ancient themes. For instance, I often base garment designs on our family's Irish and Scottish roots, and I also favor Japanese kimono garment shapes. Rich textures and colors are central to my life and my work, and I utilize techniques that combine and enhance color variegations.
I am a juried member of the Foothills Craft Guild as both a fiber artist (specializing in knitting and crocheting) and a jewelry maker. I also am a member of the Tennessee Valley Handspinners Guild, the Precious Metal Clay Guild of East Tennessee, and the Fountain City Art Center. I am drawn to fabrics and, as a child, used to play at sewing garments and piecing quilt squares for my grandmother, eventually learning standard clothing construction techniques as a teen. My mother taught me how to knit when I was a young child, and I learned to crochet from a friend when I was in my early 20s. In 1977, I won second place in the state of Iowa for my original design and creation of a hand-hooked rug entitled "Sarah's Fantasy Rug." In 2013, I had two of my original fiber designs selected for runway appearances at the Dogwood Arts Festival Diva Luncheon Fashion Show in Knoxville. In 2014, I was the invited featured artist for the month of July in a one-woman fiber art exhibit at the Charles City Art Center in Charles City, Iowa. My exhibit, entitled "Wearable Art: Themes and Variations," was a retrospective of my craftwork in fibers and jewelry over the decades.
Linn Stilwell
Born in 1948, Linn spent her early years in the rolling hills of New Jersey and the bayous of Louisiana. College years were spent in Oklahoma and California. After their son was born in Oklahoma her family moved to California, but they ultimately chose to settle into an 1830's farm in New Hampshire and became involved in 4-H, FFA and the New England Lamb Promotion Council. She pursued a career with Converse/Nike in footwear global supply chain planning while raising sheep, chickens and herbs at the farm with her husband and son. Linn is a clinical aromatherapy and herbal medicine practitioner, teaching for over 17 years at Misty Meadows Herbal Center.
Nature is where Linn feels most engaged, ready to capture beautiful light filtering through the trees, slanting over water and illuminating landscapes and animals. She brings these beautiful scenes to life in watercolor paintings. Inspired to follow the naturalist's path of artistic expression she brings behaviors and environments to bear on paintings of creatures of feathers and fur.
Linn enjoys traveling and taking photographs that inform and influence her paintings. You will often find her behind the camera with the tripod set up in a swamp at a wildlife refuge or national park. She takes advantage of art workshops in Tennessee, North Carolina, Alabama, Maine and Vermont and has been fortunate to study with Mike Bailey, Lee Edge, Robert O'Brien, Soon Y Warren, Alan Shuptrine, Kim Eng Yeo and Kate McCullough. Serving as the 2017-18 President of Knoxville Watercolor Society, she's also a member of Tennessee Watercolor Society and the Southern Watercolor Society. Her work was juried into the 2018 Tennessee Watercolor Society show at the Customs House Museum in Clarksburg and the Art Market Gallery in Knoxville. Linn can be reached at linn.stilwell@comcast.net or call her at 603-531-2454. She resides in Knoxville, Tennessee.
Art Market Gallery, 422 S. Gay St, Knoxville, TN 37902. Hours: Tu-Sa 11-6, Su 1-5. Information: 865-525-5265, www.artmarketgallery.net
Broadway Studios and Gallery: "Reflections on Nature" by Tina Brunetti
January 4, 2019 — January 26, 2019
Category: Exhibitions & visual art and Free event
The opening reception is First Friday 1/4 from 5-9pm
Tina Brunetti's intense love of animals and nature literally shines through her work! Tina works on upcycled pieces of aluminum, steel, and copper, adding texture to the sheets with grinding tools, using a torch on the copper to produce vibrantly intricate colors, or chemically treating it to create an "aged" blue-green patina. Her processes create stunning patterns that vividly refract light through the alcohol inks on the surface of the work. Tina also works in acrylic and mixed media on canvas.
Broadway Studios and Gallery, 1127 Broadway St, Knoxville, TN 37917. Hours: Fri-Sat, 10-6, by appointment, or when the "open" sign is illuminated. Information: 865-556-8676, www.BroadwayStudiosAndGallery.com
Theatre Knoxville Downtown: On Golden Pond
January 4, 2019 — January 20, 2019
Category: Theatre
By Ernest Thompson
An elderly couple enjoy their latest summer in a cottage on a Maine lake, as they come to terms with the husband's advancing age and his ongoing estrangement from his newly engaged daughter.
"On Golden Pond is a work of rare simplicity and beauty, and in Thompson our theatre has found a fresh new voice."
— NY Daily News
"…a rare and memorable theatrical experience…"
— Variety
"What courage it must have taken for Mr. Thompson in the 1970s to write a play with so much affection in it!"
— The New Yorker
Theatre Knoxville Downtown, 319 North Gay Street, Knoxville, TN 37917. Information & tickets: 865-544-1999, www.theatreknoxville.com
Tennessee Theatre: Les Miserables
January 2, 2019 — January 6, 2019
Category: Dance, Music and Theatre
Part of the 11th Anniversary Season of Broadway at the Tennessee Theatre
Cameron Mackintosh presents the new production of Alain Boublil and Claude-Michel Schnberg's Tony Award-winning musical phenomenon, Les Misrables, direct from an acclaimed two-and-a-half-year return to Broadway. With its glorious new staging and dazzlingly reimagined scenery inspired by the paintings of Victor Hugo, this breathtaking new production has left both audiences and critics awestruck, cheering "Les Miz is born again!" (NY1). Set against the backdrop of 19th-century France, Les Misrables tells an enthralling story of broken dreams and unrequited love, passion, sacrifice and redemption –a timeless testament to the survival of the human spirit. Featuring the thrilling score and beloved songs "I Dreamed A Dream,""On My Own,""Stars," "Bring Him Home,""One Day More," and many more, this epic and uplifting story has become one of the most celebrated musicals in theatrical history. Seen by more than 70 million people in 44 countries and in 22 languages around the globe, Les Misrables is still the world's most popular musical, breaking box office records everywhere in its 32nd year.
Tennessee Theatre, 604 S. Gay Street, Knoxville, TN 37902. For information/tickets: 865-684-1200, www.tennesseetheatre.com, www.ticketmaster.com
Women's Basketball Hall of Fame: Penny4Arts Admission
January 2, 2019 — January 5, 2019
Category: History & heritage and Kids & family
The Women's Basketball Hall of Fame will offer up to four free admissions per paying adult from January 2, 2019 through January 5, 2019. Come witness history and have some fun in our ball court area. This offer is good during operations hours of Wednesday-Friday, 11 AM – 5 PM and Saturday, 10 AM – 5 PM. All attendees must be chaperoned by a paying adult over the age of 18. See www.penny4arts.com for more details.
Women's Basketball Hall of Fame, 700 Hall of Fame Dr, Knoxville, TN 37915. Information: 865-633-9000, www.wbhof.com