Calendar of Events
Saturday, December 29, 2018
Poboys & Poets
December 29, 2018
6:30-9 PM
Category: Literature & readings
Poboys & Poets is spoken word open mic event that happens once a month, every last Saturday, at The Pilot Light. Fused with live music (or DJ Selected Playlist) and often a featured guest artist (either a touring poetry slam champion or a live musical act); Poboys provides a powerful evening of talent and fun for all involved.
Founded by Joseph 'Black Atticus' Woods and hosted by Ryan Andrews, Poboys and Poets' energy stands somewhere between the focus of a good writer's night book read and the electricity of a poetry slam bout; where new voices are just as welcome as those who dabble in advanced levels lyricism. Audience members can expect to experience a gambit of reasons to laugh, think, remember, and listen.
The Pilot Light does not allow pets. If patrons are under 18 they must be accompanied by an adult. Poboys and Poets is a freedom of speech event (with common sense HIGHLY suggested), however poetry may or may not be 'kid friendly' - Parental Guidance Suggested.
ADMISSION: $8 GENERAL, $5 w/ STUDENT ID
At THE PILOT LIGHT // 106 E. JACKSON AVE, 37915
https://www.facebook.com/events/289754231637169/
The Muse Knoxville: Winter Wonderlabs
December 26, 2018 — January 7, 2019
Category: Classes & workshops, Festivals & special events, Kids & family and Science & nature
December 26-28, January 2-4 & January 7 10am-4pm
Winter Wonderlabs are coming back for the school break! We'll have special pop up chemistry activities December 26-January 7*. PLUS Mix and Squish to create your own Make-and-Take Slime (additional $1.00) December 26-28 and Sew with conductive thread to create your own Make-and-Take Treasure (additional $5.00) January 2-4 & 7. *(activity not available on Dec. 31 or Jan. 1).
Don't miss the Building Station with Kapla Blocks & Stacking Buckets Dec. 26-28 and Jan. 2-4 & 7! Share your engineering masterpieces from the Building Station with us for our Wall of Wonder by emailing them to info@themuseknoxville.org!
The Muse Knoxville, 516 N. Beaman Street, Knoxville, TN 37914. Information: 865-594-1494, www.themuseknoxville.org
Arrowmont School of Arts and Crafts: AIR Mid-Residency Exhibition
December 14, 2018 — February 2, 2019
Category: Exhibitions & visual art, Fine Crafts and Free event
Reception date TBA
In the Geoffrey A. Wolpert Gallery
Arrowmont School of Arts and Crafts, 556 Parkway, Gatlinburg, TN 37738. Information: 865-436-5860, www.arrowmont.org
Oak Ridge Art Center: Retrospective: Artists, Collectors & O'Steen
December 8, 2018 — January 20, 2019
Category: Exhibitions & visual art, Fine Crafts and Free event
In this season full of holidays, family and remembrance, our collection serves as a line (connection point?) between our current Art Center family and those who worked to sustain and preserve our program in the past. Among them are artists, collectors, and family of both. We will have three great shows to represent the individuals who created, those who collected, and those who contributed to our ability to share with our community the amazing variety and diversity of art. This show was inspired by the work of Joan O'Steen, artist and long-time supporter of the Art Center and creative work in our community.
Joan O'Steen has been a creative force for many years. She has been a painter, designer and fiber artist for many years. Her work, like many women, was woven through her life as a business woman; helpmate to husband, Tom Hill, as they sustained his family business, The Oak Ridger; loving Mother as she raised her children, and coach who worked with teams of young women. Her life-long pursuit of the creative and interest in fashion lead her to new and unexpected areas in which she could explore and experiment. The result is a fascinating combination of more traditional visual arts techniques like painting and more contemporary work with wearable art and basketry.
Retrospective: Artists will be a collection of work by artists who have been members of or have been associated with the Art Center during our history. Many of them have been instructors at the Art Center and/or have shown with us in their careers.
Retrospective: Collectors will showcase some of the wonderful pieces contributed to the Art Center for us to share with future generations. This grouping will include pieces that were lovingly collected by both members and individuals from the region who wished to leave a lasting impact on local cultural assets.
Watch our Facebook page for more information about the show and options for extended evening viewing during the exhibition. Oak Ridge Art Center, 201 Badger Avenue, Oak Ridge, TN 37830. Hours: Tu-F 9-5, Sa-M 1-4. Information: 865-482-1441, www.oakridgeartcenter.org
The District Gallery: Kathie Odom: Common Places, Uncommon Stories
December 7, 2018 — January 5, 2019
Category: Exhibitions & visual art and Free event
Opening Friday, December 7 from 5-8 p.m - Enjoy cozy seasonal fare, meet the artist, and take advantage of a special in-store promotion for your holiday shopping.
A collection of new works from the longtime Knoxville resident and locally beloved artist. "I'm looking for what this world doesn't give us anymore… a place outside where we can hear the world wake up and just be," says Odom.
This event is free and open to the public.
The District Gallery, 5113 Kingston Pike, Knoxville, TN 37919. Hours: M-F 10-5:30, Sa 10-4. Information: 865-200-4452, www.TheDistrictGallery.com
Ijams Nature Center: Exhibition by Melanie Fetterolf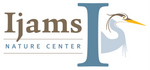 December 7, 2018 — December 31, 2018
Category: Exhibitions & visual art and Free event
Don't miss this month's gallery artist, Melanie Fetterolf! Her acrylic and watercolor pieces, including her fascinating rain paintings, add vibrant color to gray winter days.
http://www.paintingyourworldstudio.com
More events at http://ijams.org/events/. Ijams Nature Center, 2915 Island Home Ave, Knoxville, TN 37920. Hours: Grounds and trails open during daylight hours. Call for Visitor Center hours. Information: 865-577-4717, www.ijams.org
The Art Market Gallery: Recent Work by Lil Clinard and Elaine Fronczek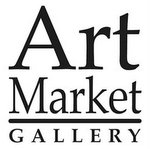 December 7, 2018 — December 30, 2018
Category: Exhibitions & visual art, Fine Crafts and Free event
Recent works by painter Lil Clinard and fiber artist Elaine Fronczek will be featured throughout December at the Art Market Gallery. An opening reception for the artists, including complimentary refreshments and live music performed by Brad Hitch and Friends, will begin at 5:30 p.m. on December 7th, during Downtown Knoxville's monthly First Friday Art Walk. The show will highlight watercolor scenes of the Great Smoky Mountains by Lil Clinard, and 3-D functional fiber pieces by Elaine Fronczek.
Lil Clinard: Established Tennessee artist, Lil Clinard, is inspired by the unique way light affects the scenes that surround her. Drawing since an early age, Lil was already receiving art commissions while in high school. Interior design and freelance art also helped pay her way through college. Having no formal training in fine art, to challenge and supplement her understanding of painting, she has studied extensively in workshop settings with distinguished international and national watercolor artists including Frank Webb, Paul Jackson, Keiko Tanabe and Linda Kemp. Lil has won recognition in regional and national juried exhibitions including Best in Show, Best Watercolor and Best Plein Air Watercolor. In the fall of 2018, the Tennessee Artists Association juror chose "Acqua Alta", a watercolor night scene at San Marco Square during a tidal flood, as Best in Show. Her works are in private and public collections across the county.

Elaine Fronczek: I come from a family that has made beautiful and functional objects with their hands. At an early age I could be found in my grandmothers sewing room creating my first designs. Fiber was an avocation for almost 50 years. In 2008 I attended a class at Arrowmont where I learned to felt. Here I realized that wool, silk and other natural fibers could be manipulated into both 2- and 3-dimensional creations in the shape and color of my choosing. Thus I began my current pursuit in the world of fiber. I am inspired by the colors of nature and the simplicity and functionality of pieces created by contemporary artists and designers. Using natural renewable materials and repurposed items allows me to create simple pieces that bring beauty and comfort to the eye.
Art Market Gallery, 422 S. Gay St, Knoxville, TN 37902. Hours: Tu-Th & Sa 11-6, Fri 11-9, Su 1-5. Information: 865-525-5265, www.artmarketgallery.net
Broadway Studios and Gallery: The Gaudy Gold Frame Show
December 7, 2018 — December 29, 2018
Fri. & Sat. 10:00am-6:00pm
Category: Exhibitions & visual art
The Gaudy Gold Frame Show
On exhibit from Friday Dec 7th until Saturday Dec 29th.
Open Friday - Saturday 10am-6pm and by appointment.
Broadway Studios and Gallery, 1127 N. Broadway

Broadway Studios and Gallery, 1127 Broadway St, Knoxville, TN 37917. Hours: Fri-Sat, 10-6, by appointment, or when the "open" sign is illuminated. Information: 865-556-8676, www.BroadwayStudiosAndGallery.com
Zoo Knoxville: Kroger Discount Days
December 1, 2018 — February 28, 2019
Category: Kids & family and Science & nature
Zoo Knoxville is offering $5 off admission tickets during Kroger Discount Days. Guests can discover why winter is an enjoyable time to visit the zoo. Many animals, including red pandas, river otters, elephants, gorillas, red wolves, lions and tigers, enjoy the cooler temperatures. On days when the temperature drops below 40 degrees, some animals will be moved indoors, but visitors can still see most in their indoor viewing areas. The Pilot Flying J Wee Play Adventure is a popular indoor area that's a warm stop for creative play and reptile viewing during visits as well.
A December trip to the zoo can even include a visit to Santa's Village, a special holiday encounter and photo opportunity with Santa Claus. Santa's Village will be open for holiday photos and Christmas wishes Thursday, Dec. 13 through Sunday, Dec. 16 from 10 a.m. until 2 p.m. each day in the heated Kids Cove Tent. Santa's Village is included with general admission. Discounted tickets can be purchased at the zoo ticket window during regular zoo hours and online at zooknoxville.org. Discounted admission tickets must be used by Feb. 28, 2019, and cannot be combined with any other promotion, discount, or coupon.
Zoo Knoxville, 3500 Knoxville Zoo Drive, Knoxville, TN 37914. Open every day except Christmas. Information: 865-637-5331, www.zooknoxville.org
Light the Park!
November 26, 2018 — January 1, 2019
5:00 pm
Category: Festivals & special events, Free event and Kids & family
SHOP FARRAGUT and The Town of Farragut will again usher in the holiday season with the 8TH Annual Countdown to LIGHT THE PARK, presented by TDS.

The event will be held from 5:00 -7:00pm on Monday, November 26th at Founder's Park on Campbell Station Road, near the Farragut branch of the Knox County Library. With the Farragut Board of Mayor and Aldermen in attendance, and entertainment by area performers, this family friendly event will set the holiday mood. The highlight of the evening will be when new Mayor Ron Williams and other Town officials welcome a very special guest dressed in a Red Suit. He will be asked to throw the switch at approximately 6:30 pm on 50+ trees, garland pole wraps and other lighted decorations, featuring over 60,000 glistening bulbs throughout the park. Entertainment will be provided by the Farragut High School Madrigal Singers, the Concord Brass Quintet, plus Soloists from Farragut's Angela Floyd Schools and the Akima Club Singers. Mrs. S. Claus and her elves will be there helping post letters to the North Pole!

Parking will be available across the street from the park, courtesy of Westgate Christian Fellowship and south of the park at the new Farragut Town Community Center, (formerly Faith Lutheran Church). The Knoxville Sheriff's Department will be on hand to assist those crossing Campbell Station Road.

Attendees can look forward to enjoying the holiday cheer with freshly-baked cookies to be provided by Costco and other area businesses. Coffee and hot chocolate will be courtesy of First Watch Café. The event will be held rain or shine. For more information, contact Steve@farragutbusiness.com or call 865-307-2486.
Knoxville Museum of Art: East Tennessee Regional Student Art Exhibition
November 23, 2018 — January 13, 2019
Category: Exhibitions & visual art, Fine Crafts, Free event and Kids & family
Reception on Dec 11, 6-8 PM - open to the public! Awards begin at 6:45 PM with a welcome by Tennessee State Senator Becky Duncan Massey.
Now in its 13th year, the exhibition offers middle and high school students from around East Tennessee the opportunity to participate in a juried exhibition and to display their talents and be honored for their accomplishments in a professional art museum environment.
The East Tennessee Regional Student Art Exhibition is open to students in grades 6-12, attending public, private, or home schools in 32 counties across East Tennessee. Fewer than a third of the more than 950 entries in this highly competitive show made it through a rigorous jury process. The best-in-show winner will receive a purchase award of $500, and the artwork will become a permanent part of the collection of Mr. James Dodson, on loan to the Knoxville Museum of Art's Education Collection.
Since 2005, the East Tennessee Regional Student Art Exhibition has presented the work of nearly 4,000 students who have competed for a total of $7 million in scholarships made available to eligible juniors and seniors by colleges and universities from around the nation.
Knoxville Museum of Art, 1050 World's Fair Park Dr, Knoxville, TN 37916. Hours: Tuesday-Saturday, 10AM-5PM, Sunday, 1-5PM. Information: 865-525-6101, www.knoxart.org