Calendar of Events
Sunday, December 30, 2018
Holiday Maker Meetup
December 30, 2018
6:00-8:00pm
Category: Festivals & special events
Come one, come all to the Holiday Maker Meetup, Thursday, December 20, 2018, 6:00– 8:00 PM at The Outpost, 109 W Anderson Ave, Knoxville, Tennessee 37917. Maker Meetups are open to local makers and anyone interested in the maker movement. Join us at our holiday Maker Meetup for a night of holiday cheer and performances by local musicians. Connect with other makers and local creatives and learn more about the exciting work being done in our area. Creative collisions happen when makers, artisans, small-scale manufacturers, and entrepreneurs get together!
The Muse Knoxville: Winter Wonderlabs
December 26, 2018 — January 7, 2019
Category: Classes & workshops, Festivals & special events, Kids & family and Science & nature
December 26-28, January 2-4 & January 7 10am-4pm
Winter Wonderlabs are coming back for the school break! We'll have special pop up chemistry activities December 26-January 7*. PLUS Mix and Squish to create your own Make-and-Take Slime (additional $1.00) December 26-28 and Sew with conductive thread to create your own Make-and-Take Treasure (additional $5.00) January 2-4 & 7. *(activity not available on Dec. 31 or Jan. 1).
Don't miss the Building Station with Kapla Blocks & Stacking Buckets Dec. 26-28 and Jan. 2-4 & 7! Share your engineering masterpieces from the Building Station with us for our Wall of Wonder by emailing them to info@themuseknoxville.org!
The Muse Knoxville, 516 N. Beaman Street, Knoxville, TN 37914. Information: 865-594-1494, www.themuseknoxville.org
Tennessee Valley Unitarian Universalist Church: Exhibit by Ken Moffett & Kate Aubrey
December 16, 2018 — February 13, 2019
Category: Exhibitions & visual art and Free event
Free and open to the public
Reception Friday, January 11, 6:00 to 7:30 pm. Artists' talks at 6:30 pm.

Ken Moffett: Recent Work in Acrylic on Canvas
This work since 2010 represents an ongoing examination of the potential for artistic expression when limited to form, line and color. Representational aspects can seem to appear in some of these paintings, but the intent has always been to use nonobjective means. Emotive content is an inevitable and welcome outcome, some works being fractious, others calm, some brooding and others "optimistic" in tone. An early exposure to so-called abstract expressionism clearly had an influence. In all cases, the titles were chosen after completion of the work. While the approach may appear limiting, I have found a rewarding wealth of opportunities for intriguing compositional developments. Inevitably, my career in architecture may have had an influence on some of these compositions, though in general I have tried to regard these paintings as an opportunity to "work on something completely different."

Moffett began creating and studying art in his youth while residing in Missouri, Oklahoma and Virginia, and continued at the College of Wooster in Ohio and the School of Design at North Carolina State University, where he received his degree in architecture. His watercolor paintings have been chosen for exhibit in Ohio, Massachusetts, Virginia, North Carolina and Tennessee, and are included in a number of private collections. An exhibit at the Emporium Gallery in 2010 featured work in acrylics and other media, and his paintings have been included in Knoxville's "Art in the Airport." A Knoxville resident since 1975, Moffett was awarded the Gold Medal of the East Tennessee Chapter of the American Institute of Architects in 2002. A retrospective exhibit of his architectural firm's work is on exhibit at the UTK Art & Architecture Building, December 3 - January 25.


Kate Aubrey
I love to paint. It's like breathing, only better. Or perhaps it is like life. What could teach me more quickly or thoroughly than watercolor the necessity of making mistakes if I would create something truly new? Or the need I have for discomfort in order to be willing to grow? Watercolor is my first and foremost choice of media precisely because it doesn't just do what it's told. There is a certain mischief in it. Every time I put brush to paper I discover something new — whether I intend to or not.

A devoted watercolorist for 40 years, Aubrey has studied with such notable artists as Charles Reid, Carol Orr, Don Andrews, Lian Quan Zhen, Mike Bailey, Ted Nuttall, Mary Moquin, Jeannie McGuire, and Stephen Quiller. She has won numerous awards in her travels and was named a finalist in The Artists Magazine's Over 60 Competition of 2013 for her painting "Invisible." Since arriving in the Knoxville area in 2014, Aubrey has taught several workshops in Tennessee and Nevada, is Vice President of the Knoxville Watercolor Society, and is a member of the Artists Guild of Tellico Village, the Fountain City Art Center, the Tennessee Artist's Association, the Southern Watercolor Society, and the Arts Alliance of Knoxville. Her paintings have been accepted into several shows, including the Oak Ridge Art Center's Annual Juried Shows of 2014 and 2015, winning awards each year, and The Arts and Culture Alliance's National Juried Exhibition of 2016. She won awards in the 2016 and 2017 Southern Watercolor Society Juried Exhibits, and her painting "Old Soul, Dear Heart" took the top Jerry's Artarama Purchase Award in the 2016 Tennessee Watercolor Society Biennial Exhibition.
Tennessee Valley Unitarian Universalist Church, 2931 Kingston Pike, Knoxville, TN 37919. Gallery hours: M-Th 10-5, Su 10-1. Information: 865-523-4176, www.tvuuc.org
Arrowmont School of Arts and Crafts: AIR Mid-Residency Exhibition
December 14, 2018 — February 2, 2019
Category: Exhibitions & visual art, Fine Crafts and Free event
Reception date TBA
In the Geoffrey A. Wolpert Gallery
Arrowmont School of Arts and Crafts, 556 Parkway, Gatlinburg, TN 37738. Information: 865-436-5860, www.arrowmont.org
Oak Ridge Art Center: Retrospective: Artists, Collectors & O'Steen
December 8, 2018 — January 20, 2019
Category: Exhibitions & visual art, Fine Crafts and Free event
In this season full of holidays, family and remembrance, our collection serves as a line (connection point?) between our current Art Center family and those who worked to sustain and preserve our program in the past. Among them are artists, collectors, and family of both. We will have three great shows to represent the individuals who created, those who collected, and those who contributed to our ability to share with our community the amazing variety and diversity of art. This show was inspired by the work of Joan O'Steen, artist and long-time supporter of the Art Center and creative work in our community.
Joan O'Steen has been a creative force for many years. She has been a painter, designer and fiber artist for many years. Her work, like many women, was woven through her life as a business woman; helpmate to husband, Tom Hill, as they sustained his family business, The Oak Ridger; loving Mother as she raised her children, and coach who worked with teams of young women. Her life-long pursuit of the creative and interest in fashion lead her to new and unexpected areas in which she could explore and experiment. The result is a fascinating combination of more traditional visual arts techniques like painting and more contemporary work with wearable art and basketry.
Retrospective: Artists will be a collection of work by artists who have been members of or have been associated with the Art Center during our history. Many of them have been instructors at the Art Center and/or have shown with us in their careers.
Retrospective: Collectors will showcase some of the wonderful pieces contributed to the Art Center for us to share with future generations. This grouping will include pieces that were lovingly collected by both members and individuals from the region who wished to leave a lasting impact on local cultural assets.
Watch our Facebook page for more information about the show and options for extended evening viewing during the exhibition. Oak Ridge Art Center, 201 Badger Avenue, Oak Ridge, TN 37830. Hours: Tu-F 9-5, Sa-M 1-4. Information: 865-482-1441, www.oakridgeartcenter.org
Ijams Nature Center: Exhibition by Melanie Fetterolf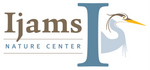 December 7, 2018 — December 31, 2018
Category: Exhibitions & visual art and Free event
Don't miss this month's gallery artist, Melanie Fetterolf! Her acrylic and watercolor pieces, including her fascinating rain paintings, add vibrant color to gray winter days.
http://www.paintingyourworldstudio.com
More events at http://ijams.org/events/. Ijams Nature Center, 2915 Island Home Ave, Knoxville, TN 37920. Hours: Grounds and trails open during daylight hours. Call for Visitor Center hours. Information: 865-577-4717, www.ijams.org
The Art Market Gallery: Recent Work by Lil Clinard and Elaine Fronczek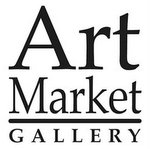 December 7, 2018 — December 30, 2018
Category: Exhibitions & visual art, Fine Crafts and Free event
Recent works by painter Lil Clinard and fiber artist Elaine Fronczek will be featured throughout December at the Art Market Gallery. An opening reception for the artists, including complimentary refreshments and live music performed by Brad Hitch and Friends, will begin at 5:30 p.m. on December 7th, during Downtown Knoxville's monthly First Friday Art Walk. The show will highlight watercolor scenes of the Great Smoky Mountains by Lil Clinard, and 3-D functional fiber pieces by Elaine Fronczek.
Lil Clinard: Established Tennessee artist, Lil Clinard, is inspired by the unique way light affects the scenes that surround her. Drawing since an early age, Lil was already receiving art commissions while in high school. Interior design and freelance art also helped pay her way through college. Having no formal training in fine art, to challenge and supplement her understanding of painting, she has studied extensively in workshop settings with distinguished international and national watercolor artists including Frank Webb, Paul Jackson, Keiko Tanabe and Linda Kemp. Lil has won recognition in regional and national juried exhibitions including Best in Show, Best Watercolor and Best Plein Air Watercolor. In the fall of 2018, the Tennessee Artists Association juror chose "Acqua Alta", a watercolor night scene at San Marco Square during a tidal flood, as Best in Show. Her works are in private and public collections across the county.

Elaine Fronczek: I come from a family that has made beautiful and functional objects with their hands. At an early age I could be found in my grandmothers sewing room creating my first designs. Fiber was an avocation for almost 50 years. In 2008 I attended a class at Arrowmont where I learned to felt. Here I realized that wool, silk and other natural fibers could be manipulated into both 2- and 3-dimensional creations in the shape and color of my choosing. Thus I began my current pursuit in the world of fiber. I am inspired by the colors of nature and the simplicity and functionality of pieces created by contemporary artists and designers. Using natural renewable materials and repurposed items allows me to create simple pieces that bring beauty and comfort to the eye.
Art Market Gallery, 422 S. Gay St, Knoxville, TN 37902. Hours: Tu-Th & Sa 11-6, Fri 11-9, Su 1-5. Information: 865-525-5265, www.artmarketgallery.net
Zoo Knoxville: Kroger Discount Days
December 1, 2018 — February 28, 2019
Category: Kids & family and Science & nature
Zoo Knoxville is offering $5 off admission tickets during Kroger Discount Days. Guests can discover why winter is an enjoyable time to visit the zoo. Many animals, including red pandas, river otters, elephants, gorillas, red wolves, lions and tigers, enjoy the cooler temperatures. On days when the temperature drops below 40 degrees, some animals will be moved indoors, but visitors can still see most in their indoor viewing areas. The Pilot Flying J Wee Play Adventure is a popular indoor area that's a warm stop for creative play and reptile viewing during visits as well.
A December trip to the zoo can even include a visit to Santa's Village, a special holiday encounter and photo opportunity with Santa Claus. Santa's Village will be open for holiday photos and Christmas wishes Thursday, Dec. 13 through Sunday, Dec. 16 from 10 a.m. until 2 p.m. each day in the heated Kids Cove Tent. Santa's Village is included with general admission. Discounted tickets can be purchased at the zoo ticket window during regular zoo hours and online at zooknoxville.org. Discounted admission tickets must be used by Feb. 28, 2019, and cannot be combined with any other promotion, discount, or coupon.
Zoo Knoxville, 3500 Knoxville Zoo Drive, Knoxville, TN 37914. Open every day except Christmas. Information: 865-637-5331, www.zooknoxville.org
Light the Park!
November 26, 2018 — January 1, 2019
5:00 pm
Category: Festivals & special events, Free event and Kids & family
SHOP FARRAGUT and The Town of Farragut will again usher in the holiday season with the 8TH Annual Countdown to LIGHT THE PARK, presented by TDS.

The event will be held from 5:00 -7:00pm on Monday, November 26th at Founder's Park on Campbell Station Road, near the Farragut branch of the Knox County Library. With the Farragut Board of Mayor and Aldermen in attendance, and entertainment by area performers, this family friendly event will set the holiday mood. The highlight of the evening will be when new Mayor Ron Williams and other Town officials welcome a very special guest dressed in a Red Suit. He will be asked to throw the switch at approximately 6:30 pm on 50+ trees, garland pole wraps and other lighted decorations, featuring over 60,000 glistening bulbs throughout the park. Entertainment will be provided by the Farragut High School Madrigal Singers, the Concord Brass Quintet, plus Soloists from Farragut's Angela Floyd Schools and the Akima Club Singers. Mrs. S. Claus and her elves will be there helping post letters to the North Pole!

Parking will be available across the street from the park, courtesy of Westgate Christian Fellowship and south of the park at the new Farragut Town Community Center, (formerly Faith Lutheran Church). The Knoxville Sheriff's Department will be on hand to assist those crossing Campbell Station Road.

Attendees can look forward to enjoying the holiday cheer with freshly-baked cookies to be provided by Costco and other area businesses. Coffee and hot chocolate will be courtesy of First Watch Café. The event will be held rain or shine. For more information, contact Steve@farragutbusiness.com or call 865-307-2486.
Knoxville Museum of Art: East Tennessee Regional Student Art Exhibition
November 23, 2018 — January 13, 2019
Category: Exhibitions & visual art, Fine Crafts, Free event and Kids & family
Reception on Dec 11, 6-8 PM - open to the public! Awards begin at 6:45 PM with a welcome by Tennessee State Senator Becky Duncan Massey.
Now in its 13th year, the exhibition offers middle and high school students from around East Tennessee the opportunity to participate in a juried exhibition and to display their talents and be honored for their accomplishments in a professional art museum environment.
The East Tennessee Regional Student Art Exhibition is open to students in grades 6-12, attending public, private, or home schools in 32 counties across East Tennessee. Fewer than a third of the more than 950 entries in this highly competitive show made it through a rigorous jury process. The best-in-show winner will receive a purchase award of $500, and the artwork will become a permanent part of the collection of Mr. James Dodson, on loan to the Knoxville Museum of Art's Education Collection.
Since 2005, the East Tennessee Regional Student Art Exhibition has presented the work of nearly 4,000 students who have competed for a total of $7 million in scholarships made available to eligible juniors and seniors by colleges and universities from around the nation.
Knoxville Museum of Art, 1050 World's Fair Park Dr, Knoxville, TN 37916. Hours: Tuesday-Saturday, 10AM-5PM, Sunday, 1-5PM. Information: 865-525-6101, www.knoxart.org
Christmas in the City: Holidays on Ice
November 23, 2018 — January 6, 2019
Category: Festivals & special events and Kids & family
Whether with family, friends or on a date you'll love skating in the heart of Downtown Knoxville in Market Square! Join us at Holidays on Ice presented by Home Federal Bank to make memories that will last long after the holidays are over. Enjoy skating under the stars and twinkling lights while listening to music every night. There may even be a panda sighting by our Holidays on Ice Mascot, 'Peppermint Panda'!
Market Square - Located in front of the Knoxville Chamber at 17 Market Square, Downtown Knoxville
Admission price includes entry fee, skate rental and unlimited time on ice! We accept cash, Visa and Mastercard.
Adult: $11, Children Age 12 & Under: $8
Season Pass Adult: $50, Season Pass Children Age 12 & Under: $35
RINK HOURS:
Regular Hours Nov. 23, 2018 - Dec. 16, 2018
Monday thru Thursday: 4 p.m. to 9 p.m.
Friday and Saturday: 10 a.m. to 10 p.m.
Sunday: 1 p.m. to 9 p.m.
**Saturday December 15: 1:30 p.m. to 10:00 p.m.
Weather permitting the Cool Sports Mites and Mini Mites will hold their Winter Classic Tournament at Holidays on Ice on Market Square from 8:00 a.m. to 1:00 p.m.
Extended Hours Dec. 17, 2018 - Dec. 30, 2018
Monday thru Thursday: 1 p.m. to 9 p.m.
Friday and Saturday: 10 a.m. to 10 p.m.
Sunday: 1 p.m. to 9 p.m.
Hours Jan 2, 2019 - January 6, 2019
Monday thru Thursday: 1 p.m. to 8 p.m.
Friday and Saturday: 10 a.m. to 10 p.m.
Sunday: 1 p.m. to 9 p.m.
Special Holiday Hours for
Christmas & New Years:
Christmas Eve: 11 a.m. to 4 p.m.
Christmas Day: Closed
December 26: 1 p.m. to 9 p.m.
New Years Eve: 1 p.m. to 10 p.m.
New Years Day: 1 p.m. to 9 p.m.
Phone: 865-215-4423 or http://www.knoxvilletn.gov/government/city_departments_offices/special_events/knoxvilles_holidays_on_ice/