Calendar of Events
Sunday, December 9, 2018
Knoxville Museum of Art: Second Sunday Docent Tours & Art Activities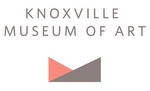 Category: Exhibitions & visual art, Free event, Kids & family and Lectures
Each Second Sunday of the month at 2pm, docents offer free guided tours of Higher Ground, Currents, and traveling exhibitions to the public with tours available in Spanish as well.
From 1-4pm there are art activities for all ages!
Knoxville Museum of Art, 1050 World's Fair Park Dr, Knoxville, TN 37916. Hours: Tuesday-Saturday, 10AM-5PM, Sunday, 1-5PM. Information: 865-525-6101, www.knoxart.org
Knox Heritage: Historic Westwood Open House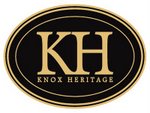 Category: Festivals & special events, Free event and History & heritage
The gilded-age Victorian home at 3425 Kingston Pike, known as Historic Westwood, shines brightly as a museum house 365-days each year. But during the holidays, its majesty is even more spectacular with the sights and sounds of Christmas adorning its grand rooms both inside and out.
The Historic Westwood Holiday Open House has something for every age and every yuletide enthusiast. From the moment they enter the front door to the taste of their first holiday treat, guests will be surrounded by lavish garland, one-of-a-kind ornaments, and traditional holiday piano music played on the original upright owned by the home's first occupants – John and Adelia Lutz.

Featured this year is a tall, slim Victorian tree in the formal parlor decorated with handmade ornaments, created by the Knoxville Chapter of the Embroiderers Guild of America. Other can't miss highlights include five beautifully designed mantles and the "family tree," featured in the home's Fresco parlor.
Free and open to the public, guests will be treated to holiday sweets and refreshments. Admittance to Historic Westwood is free and so is the parking at Laurel Church of Christ – 3457 Kingston Pike. For more information contact Hollie Cook at 865-523-8008 or hcook@knoxheritage.org. Information: 865-523-8008, www.knoxheritage.org
Ijams Nature Center: Ijams Holiday Marketplace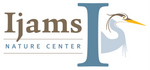 December 9, 2018
11 AM - 4 PM
Category: Exhibitions & visual art, Festivals & special events, Fine Crafts and Free event
Get ready to shop till you drop, the Ijams way! Whether you're looking for others or yourself, the Ijams Holiday Marketplace is perfect for those who love locally made, artisanal gifts and family-friendly fun! You'll find every kind of art and handmade ware you can think of, including jewelry, pottery, apparel, bath products and so much more! You'll also enjoy the food trucks, beer garden and children's activities at Ijams' marketplace extravaganza!
http://ijams.org/events/special-event-6th-annual-ijams-holiday-marketplace/
More events at http://ijams.org/events/. Ijams Nature Center, 2915 Island Home Ave, Knoxville, TN 37920. Hours: Grounds and trails open during daylight hours. Call for Visitor Center hours. Information: 865-577-4717, www.ijams.org
Historic Ramsey House: Holiday Candlelight Tour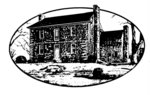 Category: Festivals & special events, Free event, History & heritage, Kids & family and Music
A beautiful candlelit 1797 home with natural decorations, holiday music, holiday treats and Santa for the kids. There is laughter, joy and a great holiday spirit. This is a free event open to the public. A chance to see a wonderful historic treasure dressed in its finest. All tours start in the Visitor Center. Donations toward Ramsey House's educational programming and upkeep of the home are gratefully accepted. Information at www.ramseyhouse.org or call (865) 546-0745.
Historic Ramsey House, 2614 Thorngrove Pike, Knoxville, TN 37914.
Marble Springs: Merry Memories
Category: Festivals & special events, History & heritage, Kids & family, Music and Science & nature
Embrace Christmas Past… Make Memories to Last
Join us for an afternoon of music and holiday festivities reminiscent of our pioneer past
Admission: $3/ages 12 and up; $1/ages 11 and under
And visit our Trading Post to shop our newly inspired selection of gifts perfect for the holidays and beyond.
​Marble Springs: 1220 West Gov. John Sevier Highway, Knoxville, TN 37920. Information: 865-573-5508, http://www.marblesprings.net/farmers-market
Smoky Mountain Blues Society: Annual Christmas Party and Concert
December 9, 2018
3:00-8:00pm
Category: Fundraisers and Music
ANNUAL CHRISTMAS PARTY & CONCERT!
Sunday December 9, 3pm - 8pm at the ROYAL OAKS EVENT CENTER,
4411 Legends Way, Maryville, Tennessee 37801.
This festive event at this beautiful venue will feature entertainment from our 2019 entries to the INTERNATIONAL BLUES CHALLENGE! Music starts at 4pm featuring:
FILIBILLY DUO: JENREY
(Jen Wolery & Rey Pineda)
JONNY MONSTER BAND
(Band from Knoxville)
Cover charge is $10 to non-members, and to show our Great Appreciation for our outstanding year, SMBS Members get free admission!
All proceeds benefit the Musician's Travel Fund.
In true community 'potluck' tradition, we ask that you consider bringing a dish or dessert to share! The more exotic the better! We will supply all of the plates, napkins and utensils, while drinks will be available through the venue's FULL CASH BAR!
SEE YOU AT THE CLUBHOUSE!
P.S. At this time of the year, through this event opportunity, we also collect canned and non-perishable food items for the area food bank. Thanks for any help you can give!

www.SmokyMountainBlues.org
East Tennessee PBS: Cookies & Cocoa 2018
Category: Festivals & special events and Kids & family
Sunday at 1 PM – 3:30 PM
East Tennessee PBS, 1611 E Magnolia Ave, Knoxville, Tennessee 37917
$5.00
Join East Tennessee PBS for a drop-in holiday open house the kids are sure to love! Drop in for cocoa & cookies, and some PBS KIDS!-themed holiday fun in our studio! Your child can meet and have his/her photo taken with a beloved character! We will also have special guest celebrity storytellers throughout the afternoon! We have some exciting things planned, plus treats for the kids. Please RSVP for everyone in your group. Tickets are $5 per family.
This is a drop in - open house style event - please come at any time between 1:00 and 3:30 PM. In order to comply with the rules of the Fire Marshal, we will be limiting the number of people in the studio at any one time. Ticket proceeds go to support educational initiatives at East Tennessee PBS.
Oak Ridge Art Center: Retrospective: Artists, Collectors & O'Steen
December 8, 2018 — January 20, 2019
Category: Exhibitions & visual art, Fine Crafts and Free event
In this season full of holidays, family and remembrance, our collection serves as a line (connection point?) between our current Art Center family and those who worked to sustain and preserve our program in the past. Among them are artists, collectors, and family of both. We will have three great shows to represent the individuals who created, those who collected, and those who contributed to our ability to share with our community the amazing variety and diversity of art. This show was inspired by the work of Joan O'Steen, artist and long-time supporter of the Art Center and creative work in our community.
Joan O'Steen has been a creative force for many years. She has been a painter, designer and fiber artist for many years. Her work, like many women, was woven through her life as a business woman; helpmate to husband, Tom Hill, as they sustained his family business, The Oak Ridger; loving Mother as she raised her children, and coach who worked with teams of young women. Her life-long pursuit of the creative and interest in fashion lead her to new and unexpected areas in which she could explore and experiment. The result is a fascinating combination of more traditional visual arts techniques like painting and more contemporary work with wearable art and basketry.
Retrospective: Artists will be a collection of work by artists who have been members of or have been associated with the Art Center during our history. Many of them have been instructors at the Art Center and/or have shown with us in their careers.
Retrospective: Collectors will showcase some of the wonderful pieces contributed to the Art Center for us to share with future generations. This grouping will include pieces that were lovingly collected by both members and individuals from the region who wished to leave a lasting impact on local cultural assets.
Watch our Facebook page for more information about the show and options for extended evening viewing during the exhibition. Oak Ridge Art Center, 201 Badger Avenue, Oak Ridge, TN 37830. Hours: Tu-F 9-5, Sa-M 1-4. Information: 865-482-1441, www.oakridgeartcenter.org
Nativity Pageant of Knoxville
December 8, 2018 — December 10, 2018
Category: Festivals & special events, Free event and Kids & family
Nativity Pageant of Knoxville: Dec. 8-10.
The one-hour Nativity Pageant of Knoxville tells the story of Jesus' birth at 3:30 p.m. Dec. 8-9, 7 p.m. Dec. 10 at the Knoxville Civic Auditorium. The pageant includes a 120-member cast, a 150-voice choir and live animals. Performances are free and family friendly. Info: knoxvillenativity.com.
Knoxville Civic Auditorium and Coliseum, 500 Howard Baker Jr Blvd, Knoxville, TN 37915. Information: www.knoxvillecoliseum.com
Mabry-Hazen House: Christmas Open House & Tours
December 8, 2018 — December 9, 2018
Category: Festivals & special events, Free event and History & heritage
Join Mabry-Hazen House for their annual Christmas open house and the premiere of "Holiday Greetings: A Century of Christmas Cards" exhibit
Come and celebrate the holiday season with us during our annual Christmas tours on Saturday, December 8th from 5-8pm and Sunday, December 9th, 2018 from 2-5pm. Mabry-Hazen House will be decorated in the spirit of the holiday, historically-inspired refreshments will be served, and there will be a few surprises as well. Carolers will perform traditional favorites on Saturday evening. The historic house will open for visitors to casually walk through and enjoy a festive mix of modern and historic decorations.
Mabry-Hazen House will also premiere a new temporary exhibit titled "Holiday Greetings: A Century of Christmas Cards." Nearly 100 years of holiday cards addressed to the Hazen family will be on display for visitors to learn about this sentimental holiday tradition.
Tickets are not required to attend, but donations are deeply appreciated. The event is free for members and children under 13; a suggested $5 donation is encouraged for all others.
A $5 donation enters individuals into drawing for a door prize for a limited-edition porcelain replica of Mabry-Hazen House. A perfect addition to any Christmas village!
Mabry-Hazen House, 1711 Dandridge Avenue, Knoxville, TN, 37915. Information: 865-522-8661, www.mabryhazen.com
Broadway Studios and Gallery: Holiday Gift Market
December 8, 2018 — December 9, 2018
Sat. 10:00am-6:00pm and Sun. 1:00-5:00pm
Category: Exhibitions & visual art and Fine Crafts
Broadway Studios and Gallery's Holiday Gift Market
Sat Dec 8th 10am-6pm, Sun Dec 9th 1-5pm
1127 N. Broadway
Original art for sale including jewelry, knitwear, herbal soaps and skin care products, corn shuck dolls, sculpture, paintings, Ukrainian eggs, stained glass, photography, and mixed media. Artist demonstrations. Commissions accepted. Festive refreshments will be served.
Broadway Studios and Gallery, 1127 Broadway St, Knoxville, TN 37917. Hours: Fri-Sat, 10-6, by appointment, or when the "open" sign is illuminated. Information: 865-556-8676, www.BroadwayStudiosAndGallery.com