Calendar of Events
Tuesday, December 4, 2018
Tennessee Wind Symphony: Concert
Category: Free event and Music
Please join us for an evening of music featuring the Tennessee Wind Symphony Jazz Ensemble, the Tennessee Wind Symphony and the Roane County High School Wind Ensemble. The performance is free and open to the public!
Intrada: Adoration and Praise - Smith
Suite from Mass - Bernstein
Russian Christmas Music - Reed
Sleigh Ride - Anderson
Tennessee Wind Symphony: http://www.tnwindsymphony.org/
Tennessee Theatre: Harry Connick Jr.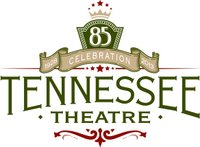 Category: Music
A New Orleans Tricentennial Celebration… Holiday Edition
Join Harry and his amazing band as they celebrate New Orleans' three hundredth birthday and the influences that shaped his career. Enjoy the evening as Harry toasts this beloved city and also performs a selection of holiday favorites. Harry Connick, Jr. has exemplified excellence in every aspect of the entertainment world. He has received recognition with multiple Grammy and Emmy Awards as well as Tony nominations for his live and recorded musical performances, his achievements on screens large and small and his appearances on Broadway as both an actor and a composer. The foundation of Connick's art is the music of his native New Orleans, where he began performing as a pianist and vocalist at the age of five.
Tennessee Theatre, 604 S. Gay Street, Knoxville, TN 37902. For information/tickets: 865-684-1200, www.tennesseetheatre.com, www.ticketmaster.com
Joy of Music School: Holiday Sparkles & Spirits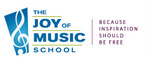 Category: Culinary arts, Fundraisers and Music
You are invited to the 13th annual Holiday Sparkles & Spirits. Enjoy a festive gala with music, delicious food and drink, silent and live auctions. All in the beautiful Cherokee Country Club Ballroom. $125 per person
Proceeds benefit the Joy of Music School, a nonprofit organization providing free music lessons and instruments to financially disadvantaged, at-risk children and teens.

Do your holiday shopping while supporting a program that makes our community better!
Silent and Live Auctions
Fine wines
Jewelry
Fine art works
Dining and "evening out" packages
Sports collector memorabilia
Unique experiences

Enjoy the warm atmosphere, the sound of children's voices, delicious fare, friends, family, and the beauty of the season.
Joy of Music School, 1209 Euclid Avenue Knoxville, TN 37921. Information: 865-525-6806, www.joyofmusicschool.org
UT School of Music: UT Winter Choral Concert
Category: Free event and Music
Ensemble event; Early arrival is recommended as this concert is typically standing room only.
Alumni Memorial Building, James R. Cox Auditorium
UT School of Music: Unless otherwise noted, concerts are FREE and open to the public. The Alumni Memorial Building located at 1408 Middle Drive on the UT campus. (The James R. Cox Auditorium is located in the Alumni Memorial Building.) The Natalie Haslam Music Center is located at 1741 Volunteer Blvd on the UT campus. *For individual or small group performances, please check the web site or call the day of the event for updates or cancellations: 865-974-5678, www.music.utk.edu/events
Orin Swift Wine Dinner Benefit
December 4, 2018
6:30-9:30pm
Category: Culinary arts and Fundraisers
December is upon us and that means it's time to taste some BIG wines and kick hunger to the curb! Oliver Royale is very excited to announce our upcoming wine dinner on Tuesday, December 4, with Orin Swift Cellars, who has partnered with Kick Hunger & Second Harvest Food Bank in which proceeds will directly donate meals to local families in need. Let's kick off the holiday season sipping some incredible wines and giving back to a great cause!
We invite you to spend a magical evening enjoying each other's company in a relaxing atmosphere and enjoying an enchanting dinner! Orin Swift Wine Ambassador David Bohannon will take you through the portfolio that David Swift Phinney has so masterfully created. Upon arrival you'll be greeted with a delicious cocktail followed by a five-course dinner thoughtfully prepared for you by our Executive Chef Jonathan Gatlin and his culinary team. This event alone is estimated to donate an extra 200+ meals within our local community!
Not a wine connoisseur? No worries, this is a perfect way to learn and get excited about wine.
Tickets are $115 per guest, plus tax and gratuity. Total pricing of $148.63 in purchase price includes event dinner, welcome cocktail, five wine pairings, dessert, tax and gratuity. We look forward to sharing this magical evening with you!
Tue, December 4, 2018, 6:30 – 9:30 PM at the Oliver Royale, 5 Market Square, Knoxville, TN 37902. For tickets please visit https://www.eventbrite.com/e/orin-swift-wine-dinner-oliver-royale-tickets-52036730261.
Zoo Knoxville: Kroger Discount Days
December 1, 2018 — February 28, 2019
Category: Kids & family and Science & nature
Zoo Knoxville is offering $5 off admission tickets during Kroger Discount Days. Guests can discover why winter is an enjoyable time to visit the zoo. Many animals, including red pandas, river otters, elephants, gorillas, red wolves, lions and tigers, enjoy the cooler temperatures. On days when the temperature drops below 40 degrees, some animals will be moved indoors, but visitors can still see most in their indoor viewing areas. The Pilot Flying J Wee Play Adventure is a popular indoor area that's a warm stop for creative play and reptile viewing during visits as well.
A December trip to the zoo can even include a visit to Santa's Village, a special holiday encounter and photo opportunity with Santa Claus. Santa's Village will be open for holiday photos and Christmas wishes Thursday, Dec. 13 through Sunday, Dec. 16 from 10 a.m. until 2 p.m. each day in the heated Kids Cove Tent. Santa's Village is included with general admission. Discounted tickets can be purchased at the zoo ticket window during regular zoo hours and online at zooknoxville.org. Discounted admission tickets must be used by Feb. 28, 2019, and cannot be combined with any other promotion, discount, or coupon.
Zoo Knoxville, 3500 Knoxville Zoo Drive, Knoxville, TN 37914. Open every day except Christmas. Information: 865-637-5331, www.zooknoxville.org
Clarence Brown Theatre: A Christmas Carol
November 29, 2018 — December 16, 2018
Category: Kids & family and Theatre
By Charles Dickens. Adapted by Edward Morgan and Joseph Hanreddy. Music by John Tanner.CBT Mainstage
There's a reason we perform this tale every year. No matter how many times you've seen it, the story still proves to be the spirit of the season. Relive Scrooge's ghost-guided look into his past, present and future, and his journey of redemption. A yearly tradition to treasure with family and friends.
Clarence Brown Theatre, 1714 Andy Holt Ave on the UT campus, Knoxville, TN 37996. For information: 865-974-5161, www.clarencebrowntheatre.com. For tickets: 865-974-5161, 865-656-4444, www.knoxvilletickets.com
Light the Park!
November 26, 2018 — January 1, 2019
5:00 pm
Category: Festivals & special events, Free event and Kids & family
SHOP FARRAGUT and The Town of Farragut will again usher in the holiday season with the 8TH Annual Countdown to LIGHT THE PARK, presented by TDS.

The event will be held from 5:00 -7:00pm on Monday, November 26th at Founder's Park on Campbell Station Road, near the Farragut branch of the Knox County Library. With the Farragut Board of Mayor and Aldermen in attendance, and entertainment by area performers, this family friendly event will set the holiday mood. The highlight of the evening will be when new Mayor Ron Williams and other Town officials welcome a very special guest dressed in a Red Suit. He will be asked to throw the switch at approximately 6:30 pm on 50+ trees, garland pole wraps and other lighted decorations, featuring over 60,000 glistening bulbs throughout the park. Entertainment will be provided by the Farragut High School Madrigal Singers, the Concord Brass Quintet, plus Soloists from Farragut's Angela Floyd Schools and the Akima Club Singers. Mrs. S. Claus and her elves will be there helping post letters to the North Pole!

Parking will be available across the street from the park, courtesy of Westgate Christian Fellowship and south of the park at the new Farragut Town Community Center, (formerly Faith Lutheran Church). The Knoxville Sheriff's Department will be on hand to assist those crossing Campbell Station Road.

Attendees can look forward to enjoying the holiday cheer with freshly-baked cookies to be provided by Costco and other area businesses. Coffee and hot chocolate will be courtesy of First Watch Café. The event will be held rain or shine. For more information, contact Steve@farragutbusiness.com or call 865-307-2486.
Knoxville Museum of Art: East Tennessee Regional Student Art Exhibition
November 23, 2018 — January 13, 2019
Category: Exhibitions & visual art, Fine Crafts, Free event and Kids & family
Reception on Dec 11, 6-8 PM - open to the public! Awards begin at 6:45 PM with a welcome by Tennessee State Senator Becky Duncan Massey.
Now in its 13th year, the exhibition offers middle and high school students from around East Tennessee the opportunity to participate in a juried exhibition and to display their talents and be honored for their accomplishments in a professional art museum environment.
The East Tennessee Regional Student Art Exhibition is open to students in grades 6-12, attending public, private, or home schools in 32 counties across East Tennessee. Fewer than a third of the more than 950 entries in this highly competitive show made it through a rigorous jury process. The best-in-show winner will receive a purchase award of $500, and the artwork will become a permanent part of the collection of Mr. James Dodson, on loan to the Knoxville Museum of Art's Education Collection.
Since 2005, the East Tennessee Regional Student Art Exhibition has presented the work of nearly 4,000 students who have competed for a total of $7 million in scholarships made available to eligible juniors and seniors by colleges and universities from around the nation.
Knoxville Museum of Art, 1050 World's Fair Park Dr, Knoxville, TN 37916. Hours: Tuesday-Saturday, 10AM-5PM, Sunday, 1-5PM. Information: 865-525-6101, www.knoxart.org
Christmas in the City: Holidays on Ice
November 23, 2018 — January 6, 2019
Category: Festivals & special events and Kids & family
Whether with family, friends or on a date you'll love skating in the heart of Downtown Knoxville in Market Square! Join us at Holidays on Ice presented by Home Federal Bank to make memories that will last long after the holidays are over. Enjoy skating under the stars and twinkling lights while listening to music every night. There may even be a panda sighting by our Holidays on Ice Mascot, 'Peppermint Panda'!
Market Square - Located in front of the Knoxville Chamber at 17 Market Square, Downtown Knoxville
Admission price includes entry fee, skate rental and unlimited time on ice! We accept cash, Visa and Mastercard.
Adult: $11, Children Age 12 & Under: $8
Season Pass Adult: $50, Season Pass Children Age 12 & Under: $35
RINK HOURS:
Regular Hours Nov. 23, 2018 - Dec. 16, 2018
Monday thru Thursday: 4 p.m. to 9 p.m.
Friday and Saturday: 10 a.m. to 10 p.m.
Sunday: 1 p.m. to 9 p.m.
**Saturday December 15: 1:30 p.m. to 10:00 p.m.
Weather permitting the Cool Sports Mites and Mini Mites will hold their Winter Classic Tournament at Holidays on Ice on Market Square from 8:00 a.m. to 1:00 p.m.
Extended Hours Dec. 17, 2018 - Dec. 30, 2018
Monday thru Thursday: 1 p.m. to 9 p.m.
Friday and Saturday: 10 a.m. to 10 p.m.
Sunday: 1 p.m. to 9 p.m.
Hours Jan 2, 2019 - January 6, 2019
Monday thru Thursday: 1 p.m. to 8 p.m.
Friday and Saturday: 10 a.m. to 10 p.m.
Sunday: 1 p.m. to 9 p.m.
Special Holiday Hours for
Christmas & New Years:
Christmas Eve: 11 a.m. to 4 p.m.
Christmas Day: Closed
December 26: 1 p.m. to 9 p.m.
New Years Eve: 1 p.m. to 10 p.m.
New Years Day: 1 p.m. to 9 p.m.
Phone: 865-215-4423 or http://www.knoxvilletn.gov/government/city_departments_offices/special_events/knoxvilles_holidays_on_ice/
River & Rail Theatre Company: The Unusual Tale of Mary & Joseph's Baby
November 21, 2018 — December 23, 2018
Knoxville's Favorite Christmas Tradition! An original folk-rock Christmas musical by Don Chaffer (of Waterdeep) and Chris Cragin-Day.
This new musical dares to take the classic story at its word. There really is a pregnant virgin. There really are shepherds and angels and foreign dignitaries (a.k.a. wise men). There's a ratty extra room/stable at the inn, and a maniacal, bloodthirsty dictator, whose menacing shadow hangs over everything.
And obviously, it's a comedy. Seriously. It is.
The Unusual Tale of Mary & Joseph's Baby surprises both virgin-believing and non-virgin-believing audiences alike bringing a new sense of wonder and imagination to the age-old story. For more info, visit www.unusualtale.com.
Note to Parents: The musical is fun for the whole family! We recommend the show to children ages 7 and up. We are parents ourselves and would rate the show PG: for mild language. Translation: there are 2-3 mildly "adult" words in the show.
Performances are Nov 21-25 and Dec 12-23. https://www.eventbrite.com/e/the-unusual-tale-of-mary-josephs-baby-2018-tickets-51652553177
Performed at The Swift Building, 119 W. 5th Avenue, Knoxville, TN 37917. River & Rail Theatre Company information: 865-407-0727, www.riverandrailtheatre.com
Pellissippi State: Inaugural Tennessee Intercollegiate Juried Student Exhibition
November 19, 2018 — December 7, 2018
Category: Exhibitions & visual art, Fine Crafts and Free event
Twenty-two pieces by art students from community colleges across Tennessee will be on display. Community college students from across the state will have their art work displayed at Pellissippi State Community College in the first show of its kind. Current and former students at Tennessee's 13 community colleges were invited to enter works generated the past two years in studio art classes. There was no cost to enter.
Seven community colleges had students participate, with 103 works submitted. Peter Hoffecker Mejia, a visiting assistant professor of art at the University of Memphis and a former Pellissippi State student, served as juror, choosing 22 works for the exhibition.
"There's a little bit of everything we were allowing: photography, painting, drawing, design, sculpture, blacksmith, print making, collage. It's quite a survey."
A closing reception and awards ceremony will be held 3-5 p.m. Dec. 7. Three places and two honorable mentions will be awarded, with gifts donated by David Lusk Gallery, located in Memphis and Nashville, and Jerry's Artarama in Knoxville. Pellissippi State also will purchase the winning art work for $500, which the student will receive. The art work then will go on display at that student's community college.
Bagwell Center Gallery hours: M-F 10 AM - 6 PM.
Hardin Valley Campus of Pellissippi State: 10915 Hardin Valley Road, Knoxville, TN 37932. Information: 865-694-6405, www.pstcc.edu/arts