Calendar of Events
Sunday, December 16, 2018
The Mill & Mine: Whitechapel
Category: Music
We're pleased to announce that Knoxville's very own Whitechapel rocks The Mill & Mine on Sunday, December 16th! Show some local love to your favorite Knoxville deathcore band for their 10th Anniversary Tour! Music starts at 8:00pm.
The Mill & Mine, 227 W. Depot Avenue, Knoxville, TN 37917. Tickets/information: http://themillandmine.com
Historic Westwood: Holiday Afternoon Tea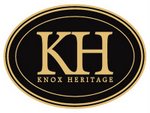 December 16, 2018
3:00-5:00pm
Category: Festivals & special events and History & heritage
Join us at Historic Westwood on Sunday, December 16 from 3:00 to 5:00 p.m. for a very special Holiday Afternoon Tea.
The grandeur of Historic Westwood will make the perfect setting for an elegant afternoon tea. Perfect for mothers and daughters, couples, or a gathering of friends. Enjoy an assortment of delicious treats and fine teas with live piano music.
Space is limited. Please call 865-523-8008 Ext. 2 to reserve your space or purchase tickets online.
$35 for adults $15 for Children Ages 5-17. No children under 5, please.
Knox Heritage, at Historic Westwood, 3425 Kingston Pike, Knoxville, TN 37919. Information: 865-523-8008, www.knoxheritage.org
Farragut Museum: Weekend Tours
Category: Exhibitions & visual art, Festivals & special events, Free event and History & heritage
Visit the Farragut Museum from 1:30 p.m. - 3:30 p.m. on the third Sunday of each month to experience our special weekend tours.
Dec. 16 - Book signing by local authors. Don't miss your chance to pick up last-minute gifts at the Farragut Museum Gift Shop, which will host a special holiday sale.
The Farragut Museum, located at Farragut Town Hall, 11408 Municipal Center Dr, Farragut, TN 37934. Hours: M-F 10-4:30. Information: 865-966-7057, www.townoffarragut.org/museum
Tennessee Theatre: It's A Wonderful Life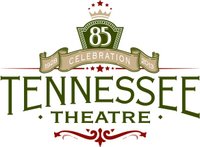 December 16, 2018
2 PM & 6 PM
Category: Film, Free event and Kids & family
Join us for a classic holiday film screening of "It's a Wonderful Life" presented by Knoxville TVA Employees Credit Union. Released in 1946 and starring Jimmy Stewart and Donna Reed, "It's a Wonderful Life" is a bittersweet comedy/drama about George Bailey, a compassionate but debt-ridden manager of a bank in typical small-town America, and the angel that helps him realize his importance in the world. This free event, made possible by Knoxville TVA Employees Credit Union, is a perfect way to get into the holiday spirit and experience the beautiful Tennessee Theatre. General admission seating is available on a first come, first serve basis and is limited. Doors will open one hour prior to the showing. For information on parking (city owned garages are free on weekends), visit parkdowntownknoxville.com.
Tennessee Theatre, 604 S. Gay Street, Knoxville, TN 37902. For information: 865-684-1200, www.tennesseetheatre.com
Basement Community Art Studio: Wood Carving Workshop
Category: Classes & workshops and Fine Crafts
Sunday, December 16, 2018 at 10 AM – 5 PM
At The Basement Community Art Studio, 105 W Jackson Ave, Knoxville, Tennessee 37902
In this one-day workshop you'll learn the fundamentals of chip carving — a decorative hand craft in which "chips" of wood are carved from a flat wooden surface to create geometric patterns, stylized images and ornamentation. During the workshop you'll develop proper technique by completing a "practice board" before moving onto a small decorative carving that you can take home with you at the end of the day. No prior woodworking experience is necessary. All materials & tools provided. There will be a 1-hr break for lunch.
This class is taught by Daniel Clay of Saturday Box Company.
https://www.facebook.com/events/741444062865058/
The Muse Knoxville: Art Inspirations
December 16, 2018
2-3:30 PM
Category: Kids & family and Science & nature
Join The Muse Knoxville for an afternoon of creativity! This month, we'll be making Snowflake Art! All ages are welcome!
The Muse Knoxville, 516 N. Beaman Street, Knoxville, TN 37914. Information: 865-594-1494, www.themuseknoxville.org
Love Came Down | A Christmas Concert with Tartan Soul
Category: Free event and Music
Sunday at 2:30 PM – 3:30 PM at Immaculate Conception Catholic Church, 414 W Vine Ave, Knoxville, TN 37902
Please join us for our first full concert as an ensemble! We will be sharing the choral classics of the Christmas season with pieces like "Gaudete", "Still, Still, Still" and "Candlelight Carol"; as well as some carols to sing along to through out the afternoon. Along with our choral set, we will also include some solos and duets of beloved Christmas favorites. It is sure to be a Sunday afternoon well spent!
There is no ticket price for this event. However, there will be an offering plate passed for donations to the performing group.
Tartan Soul is a group that is newly formed and semi-professional. We are directed by Stacey Wilner and our Manager is Hannah White. https://www.facebook.com/events/2110756822316601/
Arrowmont School of Arts and Crafts: AIR Mid-Residency Exhibition
December 14, 2018 — February 2, 2019
Category: Exhibitions & visual art, Fine Crafts and Free event
Reception date TBA
In the Geoffrey A. Wolpert Gallery
Arrowmont School of Arts and Crafts, 556 Parkway, Gatlinburg, TN 37738. Information: 865-436-5860, www.arrowmont.org
Knoxville Symphony Orchestra: 32nd Annual Clayton Holiday Concert

December 14, 2018 — December 16, 2018
Category: Festivals & special events, Kids & family and Music
Friday, December 14, 2018 - 7:30pm
Saturday, December 15, 2018 - 3:00pm and 7:30pm
Sunday, December 16, 2018 - 3:00pm
East Tennessee's favorite holiday tradition continues as the Knoxville Symphony Orchestra and special guests celebrate the season. Enjoy all your favorite songs and carols, plus an appearance by Santa himself!
At the Knoxville Civic Auditorium. Tickets and information: 865-291-3310, www.knoxvillesymphony.com
The WordPlayers: The Lion, the Witch and the Wardrobe
December 14, 2018 — December 16, 2018
Category: Kids & family and Theatre
The WordPlayers & The Arts at Pellissippi Present: The Lion, the Witch and the Wardrobe
Dec. 14 @ 7:30 p.m., Dec. 15 @ 2:30 p.m. & Dec. 16 @ 2:30 p.m.
This dramatization of C.S. Lewis' classic, faithfully recreates the magic and mystery of Aslan, the great lion, his struggle with the White Witch, and the adventures of four children who inadvertently wander from an old wardrobe into the exciting, never-to-be-forgotten Narnia. This story of love, faith, courage and giving, with its triumph of good over evil, is a true celebration of life.
At Clayton Performing Arts Center, Pellissippi State Community College, 10915 Hardin Valley Rd., Knoxville, TN 37933
Tickets: Adults: $15, Students (13+): $12, Child (12 & under): $8, Groups of 10 or more: $2 off each ticket price. Tickets available online at www.wordplayers.org and at the door. Seating is reserved. Call 865-539-2490 for more information.
Hardin Valley Campus of Pellissippi State: 10915 Hardin Valley Road, Knoxville, TN 37932. Information: 865-694-6405, www.pstcc.edu/arts
Zoo Knoxville: Santa's Village
December 13, 2018 — December 16, 2018
Category: Festivals & special events, Kids & family and Science & nature
Santa Claus is coming to Zoo Knoxville and will be in residence at Santa's Village this Thursday, Dec. 13 through Sunday, Dec. 18, from 10:00 a.m. until 2:00 p.m. daily.
Santa Claus will be listening to Christmas wishes and available for photos in the festively decorated Santa's Village, located in the zoo's Kids Cove area. Guests will have the option to purchase portraits taken by a professional photographer or opt to take their own photos.
Complimentary event activities included with general admission are a visit with Santa Claus, reindeer games and holiday crafts. Kids can also write a letter to Santa and they will receive a personal reply from Santa himself in the mail after their visit.
Santa's Village is included with general admission. Rides on the "Polar Express" train through Santa's Village will be available for an additional . All activities take place in the enclosed and heated Kids Cove tent for guests' comfort.
Zoo Knoxville, 3500 Knoxville Zoo Drive, Knoxville, TN 37914. Open every day except Christmas. Information: 865-637-5331, www.zooknoxville.org
Oak Ridge Art Center: Retrospective: Artists, Collectors & O'Steen
December 8, 2018 — January 20, 2019
Category: Exhibitions & visual art, Fine Crafts and Free event
In this season full of holidays, family and remembrance, our collection serves as a line (connection point?) between our current Art Center family and those who worked to sustain and preserve our program in the past. Among them are artists, collectors, and family of both. We will have three great shows to represent the individuals who created, those who collected, and those who contributed to our ability to share with our community the amazing variety and diversity of art. This show was inspired by the work of Joan O'Steen, artist and long-time supporter of the Art Center and creative work in our community.
Joan O'Steen has been a creative force for many years. She has been a painter, designer and fiber artist for many years. Her work, like many women, was woven through her life as a business woman; helpmate to husband, Tom Hill, as they sustained his family business, The Oak Ridger; loving Mother as she raised her children, and coach who worked with teams of young women. Her life-long pursuit of the creative and interest in fashion lead her to new and unexpected areas in which she could explore and experiment. The result is a fascinating combination of more traditional visual arts techniques like painting and more contemporary work with wearable art and basketry.
Retrospective: Artists will be a collection of work by artists who have been members of or have been associated with the Art Center during our history. Many of them have been instructors at the Art Center and/or have shown with us in their careers.
Retrospective: Collectors will showcase some of the wonderful pieces contributed to the Art Center for us to share with future generations. This grouping will include pieces that were lovingly collected by both members and individuals from the region who wished to leave a lasting impact on local cultural assets.
Watch our Facebook page for more information about the show and options for extended evening viewing during the exhibition. Oak Ridge Art Center, 201 Badger Avenue, Oak Ridge, TN 37830. Hours: Tu-F 9-5, Sa-M 1-4. Information: 865-482-1441, www.oakridgeartcenter.org