Calendar of Events
Thursday, December 6, 2018
Knoxville Writers' Guild: Open Mic and Christmas Potluck
December 6, 2018
7-8:30 PM PM
Category: Festivals & special events and Literature & readings
KWG's monthly meeting includes Open Mic and Christmas Potluck
At Central United Methodist Church in 4th and Gill (201 East Third Avenue). You do not have to be a Guild member to attend; we do appreciate a two dollar minimum donation at the door. Information: www.KnoxvilleWritersGuild.org
Jubilee Community Arts: Knoxville Square Dance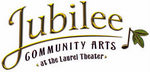 Knoxville Square Dance with live old-time music by The Spring Lizards, calling by Stan Sharp and Leo Collins. No experience or partner is necessary and the atmosphere is casual. No taps, please.

Admission: $7 ($5 for students & JCA members)
Follow the Knoxville Square Dance on Facebook: https://www.facebook.com/knoxvillesquaredance/
The Laurel Theater is located on the corner of 16th and Laurel Avenue in the historic Fort Sanders neighborhood of Knoxville near the UT campus. Jubilee Community Arts, 1538 Laurel Ave, Knoxville, TN 37916. For information: 865-522-5851, www.jubileearts.org.
Pellissippi State: Holiday Spectacular
December 6, 2018
6 PM & 8 PM
Category: Free event, Kids & family and Music
Feel at 'Home for the Holidays' at Pellissippi State's annual holiday concert

Performance from Pellissippi State's Faculty & Staff Choir at the 2017 Holiday Spectacular.
Three choirs and six instrumental ensembles will transport audiences "Home for the Holidays" at Pellissippi State Community College's annual Holiday Spectacular.
There will be two performances of the hugely popular Holiday Spectacular: 6 p.m. and 8 p.m. Thursday, Dec. 6. Both performances will be held in the Clayton Performing Arts Center on the college's Hardin Valley Campus, 10915 Hardin Valley Road.
Tickets are free and available at the door on a first come, first served basis.
"This concert appeals to all ages," said Peggy Hinkle, music program coordinator for Pellissippi State. "Even kids enjoy this fast-paced event because there are so many different instruments and styles of music."
The Holiday Spectacular, themed "Home for the Holidays" this year, will feature religious and secular selections performed by
• Variations, Pellissippi State's audition choir;
• Concert Chorale, the college's non-audition choir;
• Faculty/Staff Choir;
• Jazz Band and Bluegrass Ensemble, both audition groups;
• Brass, Guitar and Percussion Ensembles; and
• Studio Orchestra.
"There is a lot of variety," Hinkle said. "And, thanks to our snow machine, it always snows at the end of the show, which is a good way to get into the holiday spirit." Plan to arrive early to the performance of your choice to get a complimentary ticket, as seating is limited to the first 495 guests per show. While the performance is free, donations are accepted at the door for the Pellissippi State Foundation on behalf of the Music Scholarship fund. The Holiday Spectacular is part of The Arts at Pellissippi State series. For more information on upcoming visual arts, theatre and music events, visit www.pstcc.edu/arts.
Hardin Valley Campus of Pellissippi State: 10915 Hardin Valley Road, Knoxville, TN 37932. Information: 865-694-6405, www.pstcc.edu/arts
Bijou Theatre: Rayland Baxter with Bendigo Fletcher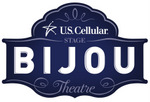 Category: Music
Rayland Baxter's new LP 'Wide Awake'has arrived with a tremendous splash and is out now on ATO Records. The album that Relixis calling "modern American rock music at its finest" has also had songs spotlighted by the New York Times,Rolling Stone,NPR Music and GQ, which named lead single "Casanova" one of their "Songs of the Summer 2018." "Casanova" has also been the #1 most added song at Triple A and Americana radio.
Rayland's had a busy release week, appearing everywhere from the Howard Stern Wrap-Up Show to live sessions with Paste, Relix, and WFUV. Rayland currently has more than 1 million monthly listeners on Spotify; he taped a Singles Session this week and performed a Fans First show in Brooklyn in May.Latest digital single "79 Shiny Revolvers" has been featured on many Spotify playlists as well, including New Music Friday and Fresh Folk, and also was placed on Apple Music's Best of the Week playlist.
'Wide Awake' is produced by Butch Walker (Weezer, Pink, Pete Yorn) and features Walker himself on bass, Cage the Elephant's Nick Bockrath on guitar, Dr. Dog's Eric Slick on drums, and piano wizard Aaron Embry (Elliott Smith, Brian Eno) on keys. Rayland's father Bucky Baxter contributes pedal steel, as does original Nashville Cat Lloyd Green.
Bijou Theatre, 803 S. Gay Street, Knoxville, TN 37902. Information/tickets: 865-522-0832, www.knoxbijou.com, www.ticketmaster.com
The Mill and Mine: The Struts, Albert Hammond, Jr. and Culture Wars
Category: Music
Thursday, December 6th at The Mill and Mine.
Let's get down and rock out at 94Z's Winter Ball -- featuring UK bae's The Struts, Albert Hammond Jr. of The Strokes, and electro-rock act Culture Wars. This bill is stacked, to say the least.
The Mill & Mine, 227 W. Depot Avenue, Knoxville, TN 37917. Tickets/information: http://themillandmine.com
Blount Mansion: Christmas Dinner
Category: Culinary arts, Festivals & special events, Fundraisers and History & heritage
It's once again time for our popular annual Christmas dinner, a time for delicious food, fellowship, and entertainment which is a key fundraiser carrying Knoxville's oldest museum and only National Historic Landmark into the new year.
This year's event will take place on Thursday, December 6th with cocktails starting at 6:00 p.m., and dinner to follow. Northshore Brasserie will cater the meal, and participants will enjoy an exclusive preview of the Knoxville Garden Club's wonderful holiday decorations inside the house.
Tickets for this limited-seating event are $200 per person. Please reserve your spot today!

Blount Mansion, 200 W. Hill Avenue, Knoxville, TN 37902. Information: 865-525-2375, www.blountmansion.org
Knoxville History Project: Book Launch
December 6, 2018
5:30-7:30 PM
Category: Free event and Literature & readings
Join us on Thurs. December 6, 5:30-7:30pm at the Knoxville Visitor's Center at 301 S. Gay Street for our Book Launch and receive a special one-time discount off your new copy! Following our Book Launch, the guide will be available at local stores including Union Avenue Books, Rala, East Tennessee History Center, Mast General Store, and more.
Looking for perfect gift this holiday season? Let KHP be your "Guide" this Year! This year the Knoxville History Project has the gift you've been looking for. Something affordable, local, and practical! Historic Knoxville: The Curious Visitor's Guide to its Stories and Places is a comprehensive and engaging guide for both visitors and residents, written by KHP's renowned author and historian, Jack Neely.
Designed by award-winner Whitney Sanders with Robin Easter Design, the 200-page guide, complete with user-friendly maps, offers a wide-ranging tour of scores of places and institutions. Many of the old brick buildings of Knoxville's downtown core from Main Street, via iconic Gay Street and Market Square, to the Old City are featured, including downtown churches, statues, and a couple of suggested literary walks.
The guide also features all of Knoxville's historic homes, museums, and historical collections. Neighborhoods are explored as well as cemeteries, notable parks, the expansive campus of the University of Tennessee, and Civil War sites, both obvious and obscure. You will truly think of Knoxville a different way after reading this guide book.

Available December 6 - only $24.95! (Volume discounts and wholesale inquiries welcome.)
Learn more and view sample pages at: https://knoxvillehistoryproject.org/historic-knoxville-guide-2/
Knoxville History Project: Book Launch & Signing
Category: Free event and Literature & readings
DECEMBER 6, 2018 5:30 PM – 7:30 PM
Join us for a special book launch and signing for KHP's most significant publication to date:
HISTORIC KNOXVILLE: The Curious Visitor's Guide to its Stories and Places
Where: Knoxville Visitor Center at 301 S. Gay Street, Knoxville, TN 37902
RSVP: Not required but appreciated by Monday, December 3.
Contact 865-337-7723 or paul@knoxhistoryproject.org
We'll be offering a special 15% discount on the guide this evening only (retail price is $24.95 + tax) plus a special limited-edition "bundle" including the guide, a pint glass, Knoxville 1871 print, and more! Other KHP titles will also be available.

Knoxville History Project, 516 West Vine Avenue #8, Knoxville, TN 37902. Information: 865-300-4559, www.Knoxvillehistoryproject.org
Spark: Toy Tech 2018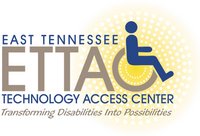 December 6, 2018
5:30-7:30pm
Category: Festivals & special events and Kids & family
Toy Tech Holiday Party, Thursday December 6, 2018, 5:30-7:30 pm at the Knoxville Museum of Art.
Toy Tech provides adapted toys and a volunteer-made adapted switch for children who can't use their hands.
The evening will include dinner, photos with Santa, and entertainment for the whole family! Please register at https://www.surveymonkey.com/r/X2RNGLJ.
If you can't attend the party, we will deliver to drop off points in our 24 county region in East Tennessee. If you have questions, please call us at 865-219-0130.
Spark, formerly East Tennessee Technology Access Center, 116 Childress Street, Knoxville, TN 37920. Information: 865-219-0130, www.ettac.org
Goodwill Industries-Knoxville: Ugly Sweater Workshops
December 5, 2018 — December 6, 2018
Category: Festivals & special events and Kids & family
Tis the season to be tacky! Join Goodwill at the Bearden Beer Market on Dec 5 and at ETPRI Dec 6 for our festive and fantastic ugly sweater crafting workshop! Create your very own tacky Christmas sweater while enjoying hot chocolate, holiday cookies and your favorite carols.
Goodwill will provide all the supplies you need to bedazzle and bedeck your custom sweater. Your registration includes a sweater in your size and everything you need to make it the shiniest, jingliest, tackiest and most festive sweater at your next Christmas party.
Children are welcome at this event, though we do suggest that an adult be present to help attach decorations to the sweaters.
After you create your masterpiece, be sure to enter Goodwill's annual "Share Your Sweater" contest for the chance to win a Goodwill shopping spree! Details at www.gwiktn.org/shareyoursweater.
Proceeds from this event support Goodwill's vocational training programs and employment services for individuals with barriers to employment, helping to build Knoxville into a stronger community. Goodwill Industries-Knoxville served 2,941 individuals in 2017!
Dec 5- https://www.facebook.com/events/835938890130624/
Dec 6 - https://www.facebook.com/events/314650755805269/
Zoo Knoxville: Kroger Discount Days
December 1, 2018 — February 28, 2019
Category: Kids & family and Science & nature
Zoo Knoxville is offering $5 off admission tickets during Kroger Discount Days. Guests can discover why winter is an enjoyable time to visit the zoo. Many animals, including red pandas, river otters, elephants, gorillas, red wolves, lions and tigers, enjoy the cooler temperatures. On days when the temperature drops below 40 degrees, some animals will be moved indoors, but visitors can still see most in their indoor viewing areas. The Pilot Flying J Wee Play Adventure is a popular indoor area that's a warm stop for creative play and reptile viewing during visits as well.
A December trip to the zoo can even include a visit to Santa's Village, a special holiday encounter and photo opportunity with Santa Claus. Santa's Village will be open for holiday photos and Christmas wishes Thursday, Dec. 13 through Sunday, Dec. 16 from 10 a.m. until 2 p.m. each day in the heated Kids Cove Tent. Santa's Village is included with general admission. Discounted tickets can be purchased at the zoo ticket window during regular zoo hours and online at zooknoxville.org. Discounted admission tickets must be used by Feb. 28, 2019, and cannot be combined with any other promotion, discount, or coupon.
Zoo Knoxville, 3500 Knoxville Zoo Drive, Knoxville, TN 37914. Open every day except Christmas. Information: 865-637-5331, www.zooknoxville.org