Calendar of Events
Saturday, December 15, 2018
UT Arboretum Society: Monthly Guided Hike
December 15, 2018
9-10 AM
Category: Free event, Kids & family and Science & nature
Did you make a New Year's resolutions to get more exercise or spend more time outdoors? The UT Arboretum Society can help with both! In 2018, the UT Arboretum Society is now offering a monthly hike on the third Saturday of each month.
The hikes will be led by Arboretum staff or a member of the UT Arboretum Society. The hike will begin at the parking lot of the UT Arboretum, 901 S. Illinois Avenue in Oak Ridge at 9:00 a.m. This is approximately a one-hour fun, short trail hike. Participants are asked to wear clothes appropriate to the weather and boots or good shoes for outdoor walking. This is a free program offered by the University of Tennessee Arboretum Society. To learn more about this hike or the UT Arboretum Society, go to www.utarboretumsociety.org. For more information on the program, call 865-483-7277.
Knoxville Guitar Society: Winter Benefit Concert
Category: Kids & family and Music
Join the Knoxville Guitar Society for its Winter Benefit Concert. This concert will feature local guitar students, teachers, and professionals, including the following:
+ The Knoxville Adult Guitar Ensemble (Barbara Emery, Ben Kass, Chris Lee, Gina Rogers, and Mary Weaver)
+ The Knoxville Youth Guitar Quartet (Joshua Bean, Josh Chapman, Kieran Maben, and Gari Popescul) plus
+Robert Anderson, Andy LeGrand, Jeff Comas, Tony Negron, Rick Cooper, Saif and Ruh Tmeizeh, Heather Stewart, and Alex DeRose.
See the full program at our website: www.knoxvilleguitar.org
Only $10 admission for adults. Tickets are available at the door. Concerts are open to all ages. Children 12 & under admitted free; Students 12 - 18 $5. Seating is general admission. Box office opens 1/2 hour before performance. Free reception immediately following concert. Concerts take place at Episcopal Church of the Good Samaritan, 425 North Cedar Bluff, Knoxville. Knoxville Guitar Society: 865-694-4108, www.knoxvilleguitar.org
Bijou Theatre: Maria Bamford
Category: Comedy
Maria Bamford stars in the semi-autobiographical Netflix comedy series Lady Dynamite, lauded as "revelatory" by Entertainment Weekly and one of 2016's must-see shows by Variety and Rolling Stone.
The series was created by Mitch Hurwitz (Arrested Development) and Pam Brady (South Park).Maria is the creator and star of Maria Bamford the special special special and of the cult hit web series The Maria Bamford Show, which screened at the Museum of Art and Design. She was the first female comic to have two half-hour Comedy Central Presents specials and starred alongside Patton Oswalt, Zach Galifianakis and Brian Posehn in the Comedy Central series The Comedians of Comedy and Netflix's Comedians of Comedy The Movie.Maria voices characters on numerous animated series including BoJack Horseman, Adventure Time, Legend of Korra, Puss in Boots and PBS's Emmy- winning series Word Girl. She can also be heard voicing lead roles on Fox's Golan the Insatiable and Yahoo's Talking Tom & Friends.Maria recurred as DeBrie Bardeaux on Netflix's Arrested Development reboot, for which she was praised as a "standout" (TIME) and "perhaps one of the high points of the entire new season" (Black Book Magazine). She has also recurred on USA's Benched, FX's critically-praised Louie, and currently recurs on the ABC hit Fresh Off the Boat. Her new special Old Baby is available on Netflix.
Bijou Theatre, 803 S. Gay Street, Knoxville, TN 37902. Information/tickets: 865-522-0832, www.knoxbijou.com, www.ticketmaster.com
Historic Ramsey House: A Gift for Mom and Dad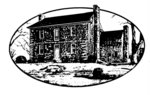 December 15, 2018
10 AM - 1 PM
Category: Festivals & special events and Kids & family
Do you need some time to get that last minute shopping done without the kids? And what about the kids? Do they need a gift for Mom and Dad? Bring them to Historic Ramsey House on Dec 15th to spend 3 hours making hand-crafted gifts, playing vintage games and other fun activities. Each child will need to bring a bagged lunch. Ramsey House will provide juice or water and a cookie for snack. Please let us know of any dietary restrictions ahead of time. All supplies are included along with gift wrapping.
Ages 6-12 years. Class fee $15 Purchase tickets at www.ramseyhouse.org or call (865) 546-0745.
Historic Ramsey House, 2614 Thorngrove Pike, Knoxville, TN 37914.
InFullSight: Share Your Struggles
Category: Classes & workshops
Join in community to share where your life may be daunting, difficult, or darn annoying! We will focus on understanding why the former D's are wreaking havoc on your life. There will be tools & exercises available to you and the group so you'll be able to rejoice in more (or all!) areas of your life.
Please bring a notebook and a willing spirit to share and receive.
The intention and goal is for you to be able to leave feeling lighter than when you came and refreshed to great the next day.
COST: $20
LOCATION: Alma Diem, 222 S Peters Rd Knoxville 37923
HOST INFO – www.infullsight.live
EVENT INFO – https://www.eventbrite.com/e/share-your-struggles-tickets-52151083294
Royal YOUth Dance Ensemble: 2018 Winter Performance
Category: Dance, Free event, Fundraisers and Kids & family
Saturday at 3 PM – 5 PM at Central United Methodist - Knoxville TN
201 3rd Ave, Knoxville, Tennessee 37917
Join the Royal Youth Dance Ensemble aka RYDE as we travel to the Land of Sweets! This small version of the most popular holiday ballet plays, The Nutcracker, will leave you feeling the magic and wonder of how sweet our gems dance journeys have been.
With Special Guest appearances by two of Knoxville's hidden treasures, you are definitely in for a treat!
Doors open at 2:30pm.
Cost is a donation of ANY amount that will go towards supporting the Royal Youth Dance Ensemble tuition and uniform assistance fund.
865-964-7251 or https://www.facebook.com/events/929052153956436/
Arrowmont School of Arts and Crafts: AIR Mid-Residency Exhibition
December 14, 2018 — February 2, 2019
Category: Exhibitions & visual art, Fine Crafts and Free event
Reception date TBA
In the Geoffrey A. Wolpert Gallery
Arrowmont School of Arts and Crafts, 556 Parkway, Gatlinburg, TN 37738. Information: 865-436-5860, www.arrowmont.org
Knoxville Symphony Orchestra: 32nd Annual Clayton Holiday Concert

December 14, 2018 — December 16, 2018
Category: Festivals & special events, Kids & family and Music
Friday, December 14, 2018 - 7:30pm
Saturday, December 15, 2018 - 3:00pm and 7:30pm
Sunday, December 16, 2018 - 3:00pm
East Tennessee's favorite holiday tradition continues as the Knoxville Symphony Orchestra and special guests celebrate the season. Enjoy all your favorite songs and carols, plus an appearance by Santa himself!
At the Knoxville Civic Auditorium. Tickets and information: 865-291-3310, www.knoxvillesymphony.com
The WordPlayers: The Lion, the Witch and the Wardrobe
December 14, 2018 — December 16, 2018
Category: Kids & family and Theatre
The WordPlayers & The Arts at Pellissippi Present: The Lion, the Witch and the Wardrobe
Dec. 14 @ 7:30 p.m., Dec. 15 @ 2:30 p.m. & Dec. 16 @ 2:30 p.m.
This dramatization of C.S. Lewis' classic, faithfully recreates the magic and mystery of Aslan, the great lion, his struggle with the White Witch, and the adventures of four children who inadvertently wander from an old wardrobe into the exciting, never-to-be-forgotten Narnia. This story of love, faith, courage and giving, with its triumph of good over evil, is a true celebration of life.
At Clayton Performing Arts Center, Pellissippi State Community College, 10915 Hardin Valley Rd., Knoxville, TN 37933
Tickets: Adults: $15, Students (13+): $12, Child (12 & under): $8, Groups of 10 or more: $2 off each ticket price. Tickets available online at www.wordplayers.org and at the door. Seating is reserved. Call 865-539-2490 for more information.
Hardin Valley Campus of Pellissippi State: 10915 Hardin Valley Road, Knoxville, TN 37932. Information: 865-694-6405, www.pstcc.edu/arts
Zoo Knoxville: Santa's Village
December 13, 2018 — December 16, 2018
Category: Festivals & special events, Kids & family and Science & nature
Santa Claus is coming to Zoo Knoxville and will be in residence at Santa's Village this Thursday, Dec. 13 through Sunday, Dec. 18, from 10:00 a.m. until 2:00 p.m. daily.
Santa Claus will be listening to Christmas wishes and available for photos in the festively decorated Santa's Village, located in the zoo's Kids Cove area. Guests will have the option to purchase portraits taken by a professional photographer or opt to take their own photos.
Complimentary event activities included with general admission are a visit with Santa Claus, reindeer games and holiday crafts. Kids can also write a letter to Santa and they will receive a personal reply from Santa himself in the mail after their visit.
Santa's Village is included with general admission. Rides on the "Polar Express" train through Santa's Village will be available for an additional . All activities take place in the enclosed and heated Kids Cove tent for guests' comfort.
Zoo Knoxville, 3500 Knoxville Zoo Drive, Knoxville, TN 37914. Open every day except Christmas. Information: 865-637-5331, www.zooknoxville.org
Circle Modern Dance: Modern Dance Primitive Light 2018
December 13, 2018 — December 15, 2018
Category: Dance and Kids & family
Circle Modern Dance is proud to present its 27th annual production of Modern Dance Primitive Light, an anticipated solstice celebration of movement and creativity in Knoxville. This unique performance brings together local choreographers, dancers, and musicians for an unforgettable community arts experience. Audiences will enjoy exciting new contemporary dance works accompanied by live music set amidst the warm ambiance of the Historic Laurel Theater. This year's production features work from Circle company members as well as some of Knoxville's best guest choreographers.
Tickets can be purchased at the door or online at www.circlemoderndance.com. Ticket sales done with Penny4Arts in mind will have the options available online! We stop giving out Penny4Arts tickets one hour prior to show time.
Performance times: Thursday, December 13, 8:00 PM
Friday, December 14, 7:00 PM & 9:00 PM
Saturday, December 15, 7:00 PM & 9:00 PM
At Historic Laurel Theatre, 1538 Laurel Ave, Knoxville, TN 37916
Contact: 309-253-4137, ashley.corey.wagner@gmail.com, www.circlemoderndance.com