Calendar of Events
Thursday, November 15, 2018
Flying Anvil Theatre: The Great American Trailer Park Christmas Musical
November 15, 2018 — December 22, 2018
Category: Comedy, Music and Theatre
November 16 through December 22, Wed through Sat at 7:30 pm and Sundays at 2 pm.
One pay-what-you-can preview on November 15 at 7:30 pm.
By Betsy Kelso and David Nehls
They're baaack! It's holiday time down in Armadillo Acres (North Florida's premier mobile-living community), and everyone's filled with warmth and beer. But when a freak bout of amnesia strikes the trailer park Scrooge, neighborly love is put to the test. Be on hand as Betty, Lin, and Pickles jingle all the way with some new neighbors in an all-new, all-trailer-park musical! You don't have to have seen our 2017 summer production of The Great American Trailer Park Musical to enjoy this sequel, but if you did, you know it's a cat-fightin', sun-worshippin', chair-throwin' good time...but with tinsel and Keg Nog! Definitely for mature audiences. *The show has some mature language & may not be suitable for children. Parental discretion advised.
TICKET PRICES: Wed, Thu, & Sun $22 ($16 for students); Fri & Sat $24 ($16 for students)
Get your tickets now! https://www.ticketpeak.com/res/FlyingAnvil or you can call our box office at 865-357-1309.
Flying Anvil Theatre, 1300 Rocky Hill Road, Knoxville. Information: www.flyinganviltheatre.com
Ewing Gallery: Blurring Boundaries and Mutual Muses
November 15, 2018 — December 12, 2018
Category: Exhibitions & visual art, Fine Crafts and Free event
The Ewing Gallery is pleased to present two exhibitions for the months of November and December. We will be having an opening reception on Thursday November 15 from 5-7:30 PM in the Ewing Gallery. Some of the artists whose work is featured in Blurring Boundaries will be in attendance.
Blurring Boundaries: The Women of AAA from 1936 – Present
Curated by Rebecca DiGiovanna - More than 80 years after its founding, AAA continues to nurture and support a vibrant community of artists with diverse identities and approaches to abstraction. In celebration of this tradition, Blurring Boundaries: The Women of American Abstract Artists traces the work of the female artists within AAA from the founders to contemporary, practicing members. Included are works by historic members Perle Fine, Esphyr Slobodkina, Charmion von Wiegand, Irene Rice Pereira, Alice Trumbull Mason, and Gertrude Greene, as well as works by current members, such as Ce Roser, Irene Rousseau, Judith Murray, Alice Adams, Merrill Wagner and Katinka Mann. Through fifty-four works, the exhibition explores the stylistic variations and individual approaches to guiding principles of abstraction: color, space, light, material and process.
Mutual Muses: James Seawright and Mimi Garrard
Curated by: T. Michael Martin - Mutual Muses is a two-person exhibition showcasing works by James Seawright and Mimi Garrard, who have been working together as well as individually since the 1960s. Their lives and practice have inspired each other throughout their careers. This exhibition is an interwoven love story featuring individual works by Seawright and Garrard as well as ones inspired by the other and those created collaboratively. Their life of interconnectivity as mutual muses is beautifully explored and presented in this survey exhibition.
The Ewing Gallery will be closed from November 22- 25 in Observance of the Thanksgiving holiday and from December 13, 2018 - January 10, 2019.
Ewing Gallery, 1715 Volunteer Blvd on the UT campus, Knoxville, TN 37996. Information: 865-974-3200, www.ewing-gallery.utk.edu
Knoxville Symphony Orchestra: Schumann's Circle of Friends

November 15, 2018 — November 16, 2018
7:30 PM
Category: Music
Part of the Knoxville Symphony Orchestra's 2018-2019 Moxley Carmichael Masterworks Series.
This KSO Masterworks program takes the audience to the friendship of German composers Robert Schumann, Clara Schumann, Johannes Brahms, Felix Mendelssohn, and Fanny Mendelssohn. The Mendelssohn family artistry is represented by Felix Mendelssohn's "A Midsummer Night's Dream: Overture" and his sister Fanny's work "Songs Without Words." The night also champions Clara Schumann's "Piano Concerto" performed by pianist Gabriela Martinez. Eric Jacobsen, conductor and co-founder of the highly successful orchestra The Knights, and winner of the prestigious United States Arts Fellowship in 2012 is the conductor for the night's pieces. This engaging experience will leave the audience deeply infatuated with the German romantic composers that shaped the romantic era of symphonic music.
Thursday and Friday evenings at 7:30 PM at the Tennessee Theatre, 604 S. Gay Street, Knoxville, TN 37902. Tickets and information: 865-291-3310, www.knoxvillesymphony.com
Bijou Theatre: 94Z present Blue October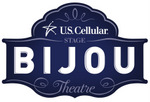 Category: Music
In this age of quotidian nihilism, of pervasive and boundless jadedness, you might be forgiven for being taken aback when someone says to you "I hope you're happy."
It'd be easy to load that phrase with acerbic meaning, to interpret it foremost as coming from a place of spite and sarcasm. And nine times out of 10, you'd probably be right. But in the case of seminal musicians Blue October, the statement is disarmingly sincere.Early fans of the band's work, those who haven't kept track of the band's journey in its latter years, might be hard-pressed to recognize the foursomecomprised of Ryan Delahoussaye, the band's multi-instrumentalist; Matt Noveskey on bass; and brothers Jeremy and Justin Furstenfeld, the band's drummer and front man, respectively. The group, once known for its stormy dynamic and self-destructive tendencies, couldn't be more distinct, today, from the band it once was. And the members of Blue October want everyone they encounter to know the great place they're in, emotionally, physically, and spiritually. "We've had the highest of highs and the lowest of lows, and we've come out the other side," says Noveskey, who describes the record as "emotional."I Hope You're Happy is out on August 17th on Up/Down Records, in partnership with Brando Records, a record label founded by Justin Furstenfeld, who remains the label's president. But the record is already available for preorder on iTunes, Amazon, and directly through the band. The album's title track has already cracked the top 20 on the Billboard Alternative chart, the 11th single over Blue October's nine studio albums to reach Top 40 on the US airplay charts.With a brand new record on the horizon, the boys from Blue October are putting their full weight behind this release. Justin has now been sober (and loving it!) for six years; the band is happy and enjoying life both on the road and at home with their families; and they want the best for everyone in their lives. Says Justin "I Hope You're Happy is about wishing your enemies well... anyone who's touched my life, or I've touched your life life's so short, and I hope you're happy."
VISIT THE WEBSITE: http://blueoctober.com
Bijou Theatre, 803 S. Gay Street, Knoxville, TN 37902. Information/tickets: 865-522-0832, www.knoxbijou.com, www.ticketmaster.com
Pellissippi State: Fall Jazz & Bluegrass Concert
Category: Free event and Music
All music performances are in the Clayton Performing Arts Center and are free and open to the public.
Hardin Valley Campus of Pellissippi State: 10915 Hardin Valley Road, Knoxville, TN 37932. Information: 865-694-6405, www.pstcc.edu/arts
Third Thursday Food Truck Park
Category: Culinary arts, Free event, Kids & family and Music
At Historic Southern Railway Station, 300 W Depot Ave, Knoxville, Tennessee 37917
Enjoy food, music, beer, and wine at Third Thursday food truck park! Knoxville's best food trucks will be on site, and enjoy free musical performances! Kid and dog friendly!
Each month we will feature different musical performances, and a variety of Knoxville's best food trucks.
Open from 5-10pm! https://www.facebook.com/events/231211084226882/
Arrowmont School of Arts and Crafts: Souperbowl Fundraiser

November 15, 2018
lunch, 11:30am-1:00pm, dinner 5:00-6:00pm
Category: Fundraisers
Add to your collection of handmade bowls and enjoy wonderful food at the same time. Arrowmont's annual fundraiser, Souper Bowl, benefits United Way and will be held November 15, 2018 in the Staff House Dining Hall—lunch, 11:30 am to 1:00 pm and dinner, 5:00 pm to 6:30 pm. Tickets are $30 for lunch and $35 for dinner. You may reserve tickets by calling Arrowmont, 865.436.5860 or stopping by 556 Parkway, Gatlinburg. Tickets may also be purchased at United Way, 140 Court Street, #1, Sevierville, 865.366.3335. Remaining tickets will be available for purchase at the door on November 15.
Souper Bowl was created fifteen years ago out of the Arrowmont staff's desire to help the community by using their skills. Sharing a meal is the perfect opportunity to connect with community and use craft as a way to support the United Way of Sevier County.
Bill May, Arrowmont Executive Director, has purchased at least one bowl at every Souper Bowl since its founding. He invites every member of the community to attend. "Join us for this relaxed casual gathering. All are welcome and encouraged to bring family and friends to participate knowing that the cost of your meal is going towards creating meaningful change and improving life for many of our fellow citizens by supporting United Way of Sevier County."
Arrowmont School of Arts and Crafts, 556 Parkway, Gatlinburg, TN 37738. Information: 865-436-5860, www.arrowmont.org
Scruffy City Orchestra: Colors of the Orchestra, Community Outreach Encore Performance
November 15, 2018
7:30 PM
Category: Free event and Music
Conductor: Ace Edewards
Where: Johnson University, Phillips-Welshimer Auditorium, 7900 Johnson Drive, Knoxville
Line-Up: Debussy's "Petite Suite", Enesco's "Romanian Rhapsody No. 2", Holst's "A Somerset Rhapsody", Tchaikovsky's "Mazeppa Overture", Von Suppe's "Morning, Noon and Night in Vienna", Bizet's "Farandole" from "L'Arlesienne #2" and the premiere of local composer Vicki Nguyen's "Good Morning Moon".
Tickets: Free admission (donations welcome). 10% of donation proceeds will be donated back to Johnson University.
Keep Knoxville Beautiful: Get Off Your Glass to Celebrate America Recycles Day
Category: Festivals & special events and Free event
Keep Knoxville Beautiful will be hosting another Get Off Your Glass at Bearden Beer Market on Thursday, November 15 in partnership with Sierra Nevada Brewing, WestRock, and Cherokee Distributing Company. Recycling will start at 5:00 p.m. and go until 8:00 p.m.
In Knox County, residents cannot place glass in their single-stream recycling bins instead they need to take them to convenience centers. Get Off Your Glass is a way for community members to come out and recycle their glass. As an incentive, recyclers will receive a free canned Sierra Nevada beer to-go when they purchase a pint form Bearden Beer Market. This edition of Get Off Your Glass is in celebration of America Recycles Day. America Recycles Day is a Keep America Beautiful initiative in which all affiliates encourage people all over the country to take the pledge of recycling awareness. The 2018 pledge is to "Learn, Act, and Share." Will you come and take the pledge with us? America Recycles Day is celebrated nationally on November 15 each year.
"I'm excited to team up with our great partners at Keep Knoxville Beautiful, WestRock, Cherokee Distributing, and Bearden Beer Market to continue building recycling and sustainability awareness in Knoxville. After three recycling events and over 3,100 pounds of glass collected, it just makes sense to do it all again on "America Recycles Day" on 11/15…which just happens to be Sierra Nevada's anniversary date, too- 38 years and counting! So Get Off Your Glass and bring it to recycle at the Bearden Beer Market…and have some fun!" says Russ Torbett, East Tennessee Sales Manager of Sierra Nevada Brewing Company.
WestRock, the local materials recycling facility for East Tennessee, will have bins on site for recyclers to sort their glass by color. All glass materials will be accepted. To learn more about Keep Knoxville Beautiful, visit www.keepknoxvillebeautiful.org
The Maker City: Maker Meetup with Richard Jolley
November 15, 2018
6:00-8:00pm
Category: Festivals & special events
Thursday, November 15, 2018, 6:00-8:00pm. Come one, come all to the Knoxville Museum of Art for a special Maker Meetup with artist Richard Jolley! Creative collisions happen when makers, artisans, small-scale manufacturers, and entrepreneurs get together!
Maker Meetups are open to local makers and anyone interested in the maker movement. Connect with other makers and local creatives and learn more about the exciting work being done in our area!
This Maker Meetup will feature internationally recognized Knoxville artist Richard Jolley who was commissioned to create the monumental artwork Cycle of Life: Within the Power of Dreams and the Wonder of Infinity at the Knoxville Museum of Art. The KMA is a showplace for the artists of East Tennessee and a forum for new art and ideas.
Exhibition galleries will be open as well.
The schedule for this Maker Meetup is: November 15, 6:00-8:00pm
6-6:30pm - Makers arrive & network
6:30-6:45 - Welcome by KMA Executive Director David Butler
6:45-7:15 - Richard Jolley
7:15-8:00 - Networking & gallery visits
Knoxville Museum of Art
1050 Worlds Fair Park Drive
Knoxville, TN 37916
Smoky Mountain Blues Society: Sara Jordan 10th Annual Birthday Bash
November 15, 2018
7:00-11:00pm
Category: Fundraisers and Music
Smoky Mountain Blues Society Proudly Presents:
Sara Jordan 10th Annual Birthday Bash on Thursday, November 15, 7:00-11:00pm at the Open Chord. Doors Open at 6:00pm.
This is our annual fundraising event in honor of Sara Jordan, Knoxville's very own Blues Diva: musician, singer and songwriter, who's untimely passing in May 2001 left us crying for the Blues! Proceeds go to The Blues Foundation's *HART Fund.
This is always a fantastic night of music, merriment, fellowship, and love. Please share Sara's event and let's get the Blues fans out!
SMBS thanks our awesome volunteer band line-up this year, which includes: Filibilly,
Leftfoot Dave & the Magic Hats, Juke Joint Drifters, Mighty Blue,
Jenna Jefferson & The Unknown Blues and Mojo Tweed.
November 15, 7:00-11:00pm at the
Open Chord / All Things Music, 8502 Kingston Pike, Knoxville, Tennessee.
Cover Charge at the Door is $8 / $5 for SMBS Members. Benefits the "HART Fund" of The Blues Foundation.
*HART Fund is The Blues Foundation's dedicated fund providing Blues musicians and their families financial assistance for a broad range of health concerns. The Fund provides for acute, chronic, and preventive medical and dental care as well as funeral and burial expenses for musicians in need.
Smoky Mountain Blues Society: http://smokymountainblues.org/wp/
Clarence Brown Theatre: The Santaland Diaries
November 14, 2018 — December 9, 2018
After a three-year hiatus, the cult holiday classic, "The Santaland Diaries," adapted by Joe Mantello from the essay by humorist and best- selling author David Sedaris, and starring David Brian Alley as Crumpet, returns to the Clarence Brown Theatre's Carousel Theatre November 14 – December 9, 2018.
A Pay What You Can Preview performance will be held Wednesday, Nov. 14. At the Friday, Nov. 23rd performance patrons wearing an Ugly Sweater will have the opportunity to be selected for a picture with Crumpet on Santa's chair. A talk back will take place Sunday, Nov. 25 following the matinee, and the Open Captioned performance is Sunday, December 2. The production, which is for mature elves only, will have start times of 2:30 pm for the matinees and 8:00 pm for the evening performances. It will be performed without an intermission and will include smoke.
Based loosely on Sedaris' real life experience, "The Santaland Diaries" tells the tale of a struggling actor in New York City who out of necessity takes seasonal work as Crumpet the Elf in Macy's Department Store's Santaland Village. The comic holiday adventure chronicles Sedaris' humiliation, frustrations and ultimately his hopefulness all told though his masterful sardonic wit.
David Sedaris made his National Public Radio debut on December 23, 1992 when he read his essay titled "Santaland Diaries" on the show "Morning Edition." Since his successful debut, Sedaris has gone on to publish multiple bestselling books including "Barrel Fever," "Me Talk Pretty One Day" and "Let's Talk Diabetes with Owls." He also has been a frequent contributor on NPR's popular radio show "This American Life," all of which has contributed to his reputation as one of America's preeminent humorists. Sedaris' story was adapted for the stage by Joe Mantello and premiered on November 7, 1996 at the Atlantic Theatre Company in New York City.
The 2015 production was directed by Jeff Stanley. Calvin MacLean will direct this year's remount.
Clarence Brown Theatre, 1714 Andy Holt Ave on the UT campus, Knoxville, TN 37996. For information: 865-974-5161, www.clarencebrowntheatre.com. For tickets: 865-974-5161, 865-656-4444, www.knoxvilletickets.com