Calendar of Events
Thursday, November 8, 2018
Ijams Nature Center: Ijams' Gallery Presents Sherry Boettcher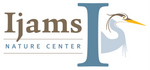 November 8, 2018 — November 30, 2018
Category: Exhibitions & visual art and Free event
Stop by Ijams to check out Sherry Boettcher's diverse body of work in November! Boettcher captures everything from people and animal portraits to still life and landscapes in a variety of media, including watercolor, ink and pencil. You'll appreciate the variety in her lovely pieces, as well as her knack for capturing the vibrancy of each of her subjects.
More events at http://ijams.org/events/. Ijams Nature Center, 2915 Island Home Ave, Knoxville, TN 37920. Hours: Grounds and trails open during daylight hours. Call for Visitor Center hours. Information: 865-577-4717, www.ijams.org
Tennessee Theatre: Cody Jinks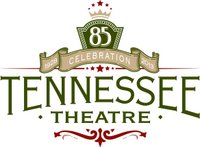 November 8, 2018 — November 9, 2018
8 PM
Category: Music
Rolling Stone said it best about Cody Jinks: "Rule Changing Country Music"
With his smooth baritone and lonesome, dark-hued country songs, the Saving Country Music Album of the Year award winner is proving that Country Music empowered by credibility has made its way to the masses. This did not happen overnight for Jinks, who has spent the better part of the last 10 years playing numerous empty bar rooms to a never ending financial loss. "Yeah, I've been pretty good at losing money. Not the greatest feeling in the world to be gone from home for long stretches of time, only to walk in the door broke. But I never gave up. Never even had that thought."
His latest critically-acclaimed album I'm Not The Devil smashed his Personal Chart Records, Breaking Top 5 On Billboard Country And Independent Album Charts. Pandora called I'm Not The Devil "a gift from above for country fans of all stripes."
Get your tickets early, because Cody Jinks is selling out everywhere he goes.
Tennessee Theatre, 604 S. Gay Street, Knoxville, TN 37902. For information/tickets: 865-684-1200, www.tennesseetheatre.com, www.ticketmaster.com
Jubilee Community Arts: Knoxville Square Dance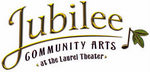 Knoxville Square Dance with live old-time music by The Spring Lizards, calling by Stan Sharp and Leo Collins. No experience or partner is necessary and the atmosphere is casual. No taps, please.

Admission: $7 ($5 for students & JCA members)
Follow the Knoxville Square Dance on Facebook: https://www.facebook.com/knoxvillesquaredance/
The Laurel Theater is located on the corner of 16th and Laurel Avenue in the historic Fort Sanders neighborhood of Knoxville near the UT campus. Jubilee Community Arts, 1538 Laurel Ave, Knoxville, TN 37916. For information: 865-522-5851, www.jubileearts.org.
Historic Ramsey House: Lecture Series: The Life and Music of Stephen Foster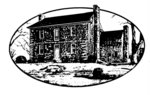 Category: Classes & workshops, History & heritage and Music
Chip Bailey, a Teaching Artist with the Tennessee Arts Commission, will present a workshop on the life and music of Stephen Collins Foster.
Foster (1826-1864) was America's first professional songwriter. He composed 200 songs in his short lifetime including such hits as "Oh! Susanna", "Camptown Races" and "My Old Kentucky Home, Good Night". This class will contain mini-lectures, recordings, live musical instrument demonstrations and group discussions. Sing along if you wish! Come learn why Stephen Foster's life should be examined and why his music should be preserved and perpetuated. Ticket price $15
Historic Ramsey House, 2614 Thorngrove Pike, Knoxville, TN 37914. Info: www.ramseyhouse.org or call (865) 546-0745
The Mill and Mine: The Turnpike Troubadors
Category: Music
JUST ANNOUNCED:
TURNPIKE TROUBADORS
Thursday, November 8
Turnpike Troubadours bring their country roots to the Mill & Mine November 8th! Tickets go on sale September 14th! Make sure to grab yours!
The Mill & Mine, 227 W. Depot Avenue, Knoxville, TN 37917. Tickets/information: http://themillandmine.com
Church of the Ascension: Seraph Brass
Category: Music
Seraph Brass, a women's ensemble quintet consisting of symphony musicians and university professors from around the country, will bring a mixed program of serious and lighthearted fare to Knoxville in their appearance on November 8 at 7:30pm.
Church of the Ascension, 800 S Northshore Dr, Knoxville, TN 37919. Information: 865-588-0589, www.knoxvilleascension.org
Knoxville Symphony League Elegant Dining: Candora Marble Legacy
Category: Culinary arts, Fundraisers and History & heritage
Part of the Elegant Dining Series and open to everyone.
At Candora Marble, 4450 Candora Ave.
What do the Lincoln Memorial, the stone lions Patience and Fortitude in front of the New York Public Library, and the U.S. Capitol have in common? Candora Marble from East Tennessee!
Molly Gilbert, Candora's marketing director, will speak about the history and scope of this fascinating place that was at one time, one of the largest producers of Tennessee pink marble in the country.
Menu: Assorted sandwiches, chips, salads, cookies, catered by Panera Bread
$40/person, Limit 25 guests
https://www.knoxvillesymphony.com/event/385/candora-marble-legacy-elegant-dining/
Alpha Chi Omega: End the Silence Against Domestic Violence Fundraiser
November 8, 2018
6:00-9:00pm
Category: Fundraisers
Alpha Chi Omega's End the Silence Against Domestic Violence silent auction supporting the YWCA will be held November 8, 6:00-9:00pm at Zoo Knoxville, 3500 Knoxville Zoo Dr., Knoxville 37914.
There will be casino games including black jack, poker and roulette, silent auction baskets and raffle baskets. Semi-formal attire. Tickets $5 now and $10 at the door.
If you would like to purchase tickets or have questions please contact Isabella Duran at 203-814-4766 or alphachi.deltapi.philanthropy@gmail.com.
Arts in Common Gallery: Artist Marilyn Davenport
Category: Exhibitions & visual art, Fine Crafts and Free event
Art is happening in downtown Sevierville! A reception for local artist Marilyn Davenport will take place on November 8 from 5:00 until 7pm at Arts in Common Gallery located at 129 Bruce Street and is free to the public. Music will be provided by The New Mountain Grass.
Marilyn has been working with polymer clay for about 24 years and is certified to teach precious metal clay (PMC) from Precious Metal Clay Connection for 18 years. PMC consists of very small particles of metal such as silver, gold, bronze, or copper mixed with an organic binder and water for use in making jewelry, beads and small sculptures. Originating in Japan in 1990 by the Mitsubishi Corporation, metal clay can be shaped just like any soft clay, by hand or using molds. Marilyn works on her craft and teaches at her home studio in Sevierville, Tennessee. She has a passion for polymer and metal clay and promotes the mediums in all avenues. Please visit her website at bitsofclay.com
The New Mountain Grass Has performed together for the past 15 years and the current group has recorded two CDs which they offer at shows. Pick or Die was recorded at Stella Partons studio in Nashville and Above the Tears was recorded in Knoxville. They are an Americana band with many traditional and original songs to offer. All the members reside in Sevier County.
The Sevierville Commons Arts Council is a neighborhood revitalization organization of individuals, artist, studios galleries and businesses dedicated to the promotion and awareness of the arts and culture through education, entertainment, community interaction and trade in Sevierville and Sevier County, TN. For more information, visit www.SeviervilleCommonsArtsCouncil.org. More info: 865-366-1475; commonsartscouncil@gmail.com
The Muse Knoxville & ORAU: National STEM Day
Category: Festivals & special events and Kids & family
November 8th 9am-5pm.
The Muse partnering with our friends at Oak Ridge Associated Universities to celebrate National STEM Day! We'll have a selfie station and a social media scavenger hunt through ORAU! Anyone who participates in the scavenger hunt will be entered to win a $100 Apple Gift Card! Help us celebrate and encourage kids' interests in Science, Technology, Engineering, & Math! Follow us on social media for more info here: https://www.facebook.com/TheMuseKnoxville/
The Muse Knoxville, 516 N. Beaman Street, Knoxville, TN 37914. Information: 865-594-1494, http://themuseknoxville.org/calendar
AIGA Knoxville: Getting Ahead Panel
Category: Festivals & special events
A panel discussion on strategy, growth and goals.
Meet Our Panel: Featuring Jean Hulsey
Jean Hulsey joined the UT Institute of Agriculture in 2007 and currently serves as Assistant Director for creative services and branding in the office of Marketing and Communications. Prior to UT, she worked as the Creative Director for a small advertising agency in Knoxville. Jean received her BFA in Graphic Design in 2004, a Masters in Communication Studies in 2016, and is currently working toward an MBA. She has served on numerous UTIA planning committees, and is the treasurer for the University Women's Club.
In her infrequent spare time, she enjoys spending time with her son, watching a football game, or working through a list of never-ending home improvement projects. (She may have more power tools than shoes –– and that really says something!) Although not a native of Tennessee, she has lived in Knoxville long enough to happily call it home. We hope you join us!

New Speaker
Michael Richards, founder of the Richards Design Group to our panel. We look forward to his insights and will have more info to follow.
When: November 8th @ 7:00pm-8:15pm
Where: Basement Community Art Studio | 105 W Jackson Ave, Knoxville, TN 37902
Tickets: AIGA Members $5 (with code) | Non-Members $8
https://www.eventbrite.com/e/getting-ahead-a-panel-discussion-on-strategy-growth-and-goals-tickets-51468994147
Clayton Center for the Arts: A Hillbilly Homecoming
November 7, 2018 — November 11, 2018