Calendar of Events
Sunday, November 18, 2018
Knoxville Handel Society: American Negro Spirituals
November 18, 2018
3:30 PM and 7:00 PM
Category: Music
Knoxville Handel Society, a multi-generational community choir, returns to The Cathedral of the Most Sacred Heart of Jesus for its fall concert of American Spirituals. The performance of Haydn's Creation on April 29 opened the Cathedral Concert Series to a standing-room-only audience. It was thrilling to witness the oratorio in the beautiful sacred space of Sacred Heart. If you experienced The Creation with KHS, the impact of that evening has had profound effect. Choir, soloists, orchestra and conductor Wendell Boertje were invigorated by the eager faces of the audience. It was intimate and deeply moving. Knoxville Handel Society continues to present dynamic masterworks and promote Choral Art.
Cathedral of the Most Sacred Heart of Jesus is the setting for the KHS American Spirituals Concert. Everett McCorvey is Guest Conductor. McCorvey is founder and Music Director of internationally recognized American Spiritual Ensemble, a dynamic group of professional musicians. Four soloists from American Spiritual Ensemble will join KHS to add vibrancy to this performance of American Negro Spirituals on November 18. Well-known spirituals will be powerfully presented by Knoxville Handel Society. This concert will stir hearts and spirits, and encourages broader participation in the community. Purchase tickets early to ensure your enjoyment of a spectacular event!
Tickets are available now through Knoxville Tickets at 865.656.4444 or online.
Purchase tickets at https://buy.knoxvilletickets.com/online/article/asc2018.
Adults $20; groups of 4 or more $15; College students $10; K-12 Students no charge. NO CHARGE tickets for Students K -12 must be ordered in person at the Thompson-Boling Arena Box Office.
At Cathedral of the Most Sacred Heart of Jesus, 711 S Northshore Drive, Knoxville. Knoxville Handel Society: 865-689-6242, www.knoxhandel.com
Tennessee Theatre: The Beach Boys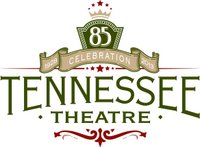 Category: Music
You can capsulize most pop music acts by reciting how many hits they've had and how many millions of albums they've sold. But these conventional measurements fall short when you're assessing the impact of The Beach Boys. This band has birthed a torrent of hit singles and sold albums by the tens of millions. But its greater significance lies in the fact that The Beach Boys' songs have forever changed the musical landscape, profoundly influencing countless performing artists to follow.
The Beach Boys are led by Mike Love and Bruce Johnston, who, along with Jeffrey Foskett, Christian Love, Tim Bonhomme, John Cowsill, Keith Hubacher, Christian Love and Scott Totten continue the legacy of the iconic American band. Grammy-winning songwriter Bruce Johnston joined The Beach Boys in 1965, replacing Glenn Campbell, who filled-in for Brian Wilson, on vocals/bass, when he retired from touring. Highly regarded in his field, Johnston's vocal work with such legendary artists as Elton John and Pink Floyd firmly established him among rock's elite artists.
Captained by Mike Love, The Beach Boys play an astoundingly busy schedule of concerts, averaging 150 shows a year, ranging from sundrenched summer festivals to gala New Year's celebrations and special events across the globe.
The Beach Boys have continued to create and perform with the same bold imagination and style that marked their explosive debut over 50 years ago. In 2013, their Capitol Records release, Sounds of Summer (RIAA certified triple platinum with over three million in sales and climbing), and its companion The Warmth of the Sun marked a resurgence in Beach Boys interest that again rocked the world.
On Sunday, November 18th, The Beach Boys brings a special Christmas show to the Tennessee Theatre. Don't miss it!
Tennessee Theatre, 604 S. Gay Street, Knoxville, TN 37902. For information/tickets: 865-684-1200, www.tennesseetheatre.com, www.ticketmaster.com
The Retropolitan Craft Fair
Category: Exhibitions & visual art, Festivals & special events, Fine Crafts and Free event
The Retropolitan Craft Fair has been bringing indie-craft markets to the Knoxville area twice a year since 2014. The goal of the fair is to provide independent makers with a space to sell their quality and unique goods to the community. Each vendor is chosen exclusively after a juried event and are curated based on one-of- a-kind products, creativity and retropolitan swagger.
Held at THE MILL & MINE • 227 W DEPOT AVE • KNOXVILLE TN
11AM - 6PM EST
https://www.retropolitancraft.com
Farragut Museum: Weekend Tours
Category: Exhibitions & visual art, Festivals & special events, Free event and History & heritage
Visit the Farragut Museum from 1:30 p.m. - 3:30 p.m. on the third Sunday of each month to experience our special weekend tours.
Nov. 18 - Take home a basket craft in honor of Thanksgiving.
Dec. 16 - Book signing by local authors. Don't miss your chance to pick up last-minute gifts at the Farragut Museum Gift Shop, which will host a special holiday sale.
The Farragut Museum, located at Farragut Town Hall, 11408 Municipal Center Dr, Farragut, TN 37934. Hours: M-F 10-4:30. Information: 865-966-7057, www.townoffarragut.org/museum
Bijou Theatre: The Band Perry
Category: Music
THE BAND PERRY comes to the Bijou Theatre, Sunday, Nov. 18 at 8:00pm.
Bijou Theatre, 803 S. Gay Street, Knoxville, TN 37902. Information/tickets: 865-522-0832, www.knoxbijou.com, www.ticketmaster.com.
UT School of Music: Ready for the World Music Series
Category: Free event, Lectures and Music
Miroslav Hristov, Artistic Director
Chih-Long Hu, Associate Director
The University of Tennessee's Ready for the World Music Series brings renowned artists to perform and talk about musical styles and literature from diverse regions around the world. Faculty artists, guest artists, and music historians will discuss the classical music traditions from each of those regions; followed by a performance providing representative samples. Each program is designed to demonstrate the rich musical influences each of these regions have had on the traditions of western classical music. Also included will be exhibits by artists from each region, a display of cultural artifacts and information, as well as refreshments that represent the culinary diversity of each region.
Borinquen: The Island of Puerto Rico
Ready for the World Music Series: Puerto Rico showcases the classical music of Puerto Rico from the famous danzas of the 19th and early 20th centuries, to the musical influences of renowned artist Pablo Casals, to the diverse and colorful composers of today.
Special guest artists: Abigail Santos-Villalobos, soprano; Francisco Cabán, violin; and Joel Pagán, viola
12:30 p.m. - Exhibits of artistic and cultural artifacts and reception – Lobby of the Natalie L. Haslam Music Center
2 p.m. - Musical presentation and short lecture – Sandra G. Powell Recital Hall in the Natalie L. Haslam Music Center
Oak Ridge Civic Ballet Association: Tchaikovsky's The Nutcracker
November 17, 2018 — November 18, 2018
Category: Dance and Kids & family
Saturday, November 17, 7:00 PM and Sunday, November 18, 2:00 PM
At Performing Arts Center at Oak Ridge High School, 1450 Oak Ridge Turnpike, Oak Ridge, TN 37830
ORCBA's annual performance of Tchaikovsky's "The Nutcracker" will feature all of your favorite characters come to life! Please join us as Clara dances through the Land of the Sweets with her Nutcracker Prince, the Sugar Plum Fairy, and more!
Please see www.penny4arts.com for details on free student tickets!
Oak Ridge Civic Ballet Association: 865-567-6092, www.orcba.org
Foothills Craft Guild: A Showcase of Fine Crafts
November 16, 2018 — November 18, 2018
Category: Exhibitions & visual art, Festivals & special events, Fine Crafts and Kids & family
Imagine being surrounded by the handmade work of over 140 fine craft artisans! Designated as a TOP 20 EVENT by the Southeast Tourism Society for the second year in a row, the 52nd annual Fine Craft Show is presented by the Foothills Craft Guild, the oldest nonprofit artisan guild in Tennessee.
Hours are Friday and Saturday, November 16-17, 10 AM - 6 PM and Sunday, November 18, 10 AM - 4 PM at the historic Jacob Building in Knoxville's Chilhowee Park, 3301 E. Magnolia Ave.
Participants have been juried into the Foothills Craft Guild according to the highest standards for quality workmanship… woodwork, pottery, jewelry, glass, fiber arts, metalwork, sculpture, basketry, and more! It's a great time to shop for unique gifts representing Tennessee at ALL PRICE RANGES and support your local fine craft artisans! Enjoy a free Make It & Take It Crafts booth for all ages, daily demonstrations of artisans making their crafts, and an Authors' Corner where local favorites will be personally autographing books.
Admission is Adults $8, Children ages 6-12 $4, Children 5 and under Free. Saturday special - group of 4 adults $20. www.foothillscraftguild.org.
Flying Anvil Theatre: The Great American Trailer Park Christmas Musical
November 15, 2018 — December 22, 2018
Category: Comedy, Music and Theatre
November 16 through December 22, Wed through Sat at 7:30 pm and Sundays at 2 pm.
One pay-what-you-can preview on November 15 at 7:30 pm.
By Betsy Kelso and David Nehls
They're baaack! It's holiday time down in Armadillo Acres (North Florida's premier mobile-living community), and everyone's filled with warmth and beer. But when a freak bout of amnesia strikes the trailer park Scrooge, neighborly love is put to the test. Be on hand as Betty, Lin, and Pickles jingle all the way with some new neighbors in an all-new, all-trailer-park musical! You don't have to have seen our 2017 summer production of The Great American Trailer Park Musical to enjoy this sequel, but if you did, you know it's a cat-fightin', sun-worshippin', chair-throwin' good time...but with tinsel and Keg Nog! Definitely for mature audiences. *The show has some mature language & may not be suitable for children. Parental discretion advised.
TICKET PRICES: Wed, Thu, & Sun $22 ($16 for students); Fri & Sat $24 ($16 for students)
Get your tickets now! https://www.ticketpeak.com/res/FlyingAnvil or you can call our box office at 865-357-1309.
Flying Anvil Theatre, 1300 Rocky Hill Road, Knoxville. Information: www.flyinganviltheatre.com
Ewing Gallery: Blurring Boundaries and Mutual Muses
November 15, 2018 — December 12, 2018
Category: Exhibitions & visual art, Fine Crafts and Free event
The Ewing Gallery is pleased to present two exhibitions for the months of November and December. We will be having an opening reception on Thursday November 15 from 5-7:30 PM in the Ewing Gallery. Some of the artists whose work is featured in Blurring Boundaries will be in attendance.
Blurring Boundaries: The Women of AAA from 1936 – Present
Curated by Rebecca DiGiovanna - More than 80 years after its founding, AAA continues to nurture and support a vibrant community of artists with diverse identities and approaches to abstraction. In celebration of this tradition, Blurring Boundaries: The Women of American Abstract Artists traces the work of the female artists within AAA from the founders to contemporary, practicing members. Included are works by historic members Perle Fine, Esphyr Slobodkina, Charmion von Wiegand, Irene Rice Pereira, Alice Trumbull Mason, and Gertrude Greene, as well as works by current members, such as Ce Roser, Irene Rousseau, Judith Murray, Alice Adams, Merrill Wagner and Katinka Mann. Through fifty-four works, the exhibition explores the stylistic variations and individual approaches to guiding principles of abstraction: color, space, light, material and process.
Mutual Muses: James Seawright and Mimi Garrard
Curated by: T. Michael Martin - Mutual Muses is a two-person exhibition showcasing works by James Seawright and Mimi Garrard, who have been working together as well as individually since the 1960s. Their lives and practice have inspired each other throughout their careers. This exhibition is an interwoven love story featuring individual works by Seawright and Garrard as well as ones inspired by the other and those created collaboratively. Their life of interconnectivity as mutual muses is beautifully explored and presented in this survey exhibition.
The Ewing Gallery will be closed from November 22- 25 in Observance of the Thanksgiving holiday and from December 13, 2018 - January 10, 2019.
Ewing Gallery, 1715 Volunteer Blvd on the UT campus, Knoxville, TN 37996. Information: 865-974-3200, www.ewing-gallery.utk.edu
Clarence Brown Theatre: The Santaland Diaries
November 14, 2018 — December 9, 2018
After a three-year hiatus, the cult holiday classic, "The Santaland Diaries," adapted by Joe Mantello from the essay by humorist and best- selling author David Sedaris, and starring David Brian Alley as Crumpet, returns to the Clarence Brown Theatre's Carousel Theatre November 14 – December 9, 2018.
A Pay What You Can Preview performance will be held Wednesday, Nov. 14. At the Friday, Nov. 23rd performance patrons wearing an Ugly Sweater will have the opportunity to be selected for a picture with Crumpet on Santa's chair. A talk back will take place Sunday, Nov. 25 following the matinee, and the Open Captioned performance is Sunday, December 2. The production, which is for mature elves only, will have start times of 2:30 pm for the matinees and 8:00 pm for the evening performances. It will be performed without an intermission and will include smoke.
Based loosely on Sedaris' real life experience, "The Santaland Diaries" tells the tale of a struggling actor in New York City who out of necessity takes seasonal work as Crumpet the Elf in Macy's Department Store's Santaland Village. The comic holiday adventure chronicles Sedaris' humiliation, frustrations and ultimately his hopefulness all told though his masterful sardonic wit.
David Sedaris made his National Public Radio debut on December 23, 1992 when he read his essay titled "Santaland Diaries" on the show "Morning Edition." Since his successful debut, Sedaris has gone on to publish multiple bestselling books including "Barrel Fever," "Me Talk Pretty One Day" and "Let's Talk Diabetes with Owls." He also has been a frequent contributor on NPR's popular radio show "This American Life," all of which has contributed to his reputation as one of America's preeminent humorists. Sedaris' story was adapted for the stage by Joe Mantello and premiered on November 7, 1996 at the Atlantic Theatre Company in New York City.
The 2015 production was directed by Jeff Stanley. Calvin MacLean will direct this year's remount.
Clarence Brown Theatre, 1714 Andy Holt Ave on the UT campus, Knoxville, TN 37996. For information: 865-974-5161, www.clarencebrowntheatre.com. For tickets: 865-974-5161, 865-656-4444, www.knoxvilletickets.com
Great Smoky Mountains Heritage Center: Smoky Junction Model Railroad Exhibit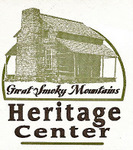 November 9, 2018 — January 6, 2019
Category: Festivals & special events, History & heritage and Kids & family
A New Holiday Tradition!
Running on Fridays, Saturdays, and Sundays.
A multi themed model railroad experience at the GSM Heritage Center featuring a Townsend/Walland landscape, a garden scale train, and a winter wonderland!
Great Smoky Mountains Heritage Center, 3/4 mile east of traffic light at the Highway 321 and 73 intersection towards the Great Smoky Mountains National Park, Townsend, TN. Hours: M-Sa 10-5, Su 12-5. Information: 865-448-0044, www.gsmheritagecenter.org