Calendar of Events
Tuesday, November 13, 2018
Tennessee Wesleyan University: The Waltz by Julie Belcher
November 13, 2018 — November 27, 2018
Category: Exhibitions & visual art and Free event
East Tennessee artist Julie Belcher brings her artwork to Athens, Tennessee through an exhibit in the Muriel S. Mayfield Gallery. Belcher's collection, "The Waltz," features multiple pieces that dance together, creating a beautiful story of rural roots.
Belcher's story places her as an artist from Appalachia and a "dedicated handmade advocate." A self-confessed "appreciator of that which can be made new and useful once more," Belcher co-founded Yee-Haw Industrial Letterpress in 1997, scavenging for years to purchase and restore presses long forgotten throughout the Southeast before the company's launch from her mother's shed in Corbin, Kentucky.
The artist now focuses her energies on her latest press, studio and shop, Pioneer House in Knoxville. There, she creates mixed media pieces displayed in galleries across the nation. She has been commissioned to create art for Whole Foods café as well as illustration of American novelist Cormac McCarthy on featured on the cover of the New York Times Review of Books.
Along her ever-expanding artistic journey, Belcher continues to draw inspiration from her Appalachian heritage and love of the area's handiwork, natural beauty and music tradition. Her latest work is a heartfelt visual combination of antique floral wood engravings from the 19th century and her own hand-carved linocuts of stylized landscapes.
The approach is entirely her own. "Each ink color is a separate block overprinting onto the previous layer," the artist explained. "A slight ink color change or a transparency effect can make a magical transformation and sometimes even I can't visualize what it will look like until I pull the print."
Some of the prints go on to become part of the patchwork, "make do and repurpose" artwork Belcher creates in homage to hardworking Appalachian gardeners and homemakers. "I also deconstruct and sew the prints and use them in mixed media encaustic paintings embedded in beeswax," she adds.
Belcher's collection is currently on display at Tennessee Wesleyan University's Mayfield Gallery, located in Reece Hall. The gallery is open weekdays from 8 a.m. to 4 p.m., or Saturdays by appointment. To make an appointment please call, 423.745.4600. Julie Belcher will be available at the gallery for a closing reception on Thursday, November 15 at 6 p.m.
Tennessee Wesleyan University, Muriel S. Mayfield Gallery, Reece Hall
216 North Jackson St., Athens, TN 37303
423.745. 4600
Knoxville Civil War Roundtable Speaker
November 13, 2018
6:30 PM
Category: History & heritage and Lectures & discussions
Nov 13---Ed Bearss, Chief Historian Emeritus/Author, "Farthest Forward: Pickett and Pettigrew at Gettysburg"
The Knoxville Civil War Roundtable is a organization dedicated to remembering and studying the Civil War in East Tennessee. Meetings of the KCWRT are held at the Bearden Banquet Hall (5806 Kingston Pike). A dinner buffet is served at 6:30 p.m. Cost is $15.00 for members and $17.00 for nonmembers. Reservations must be made or cancelled not later than 11:00 am on the day before the meeting. Call (865) 671-9001 to make or cancel reservations. Roundtable business is conducted at approximately 7:15 p.m.
A guest speaker, normally an author, educator, or historian of national prominence in his or her field, speaks for approximately one hour, on some aspect of the American Civil War. Additional information about this month's speaker can be found in the current issue of The Scout's Report. This address is followed by a brief question and discussion period. Cost (for those not dining) is $3 for members and $5 for nonmembers.
The normal schedule of events at each meeting is as follows:
6:30 p.m. - Buffet Dinner
7:15 p.m. - Roundtable Business
7:30 p.m. - Speaker + Questions/Discussion
8:45 p.m. - Adjournment
https://kcwrtorg.wordpress.com/2018/03/07/updated-speaker-schedule-through-january-2019/
Knoxville Jazz Orchestra: Nursery Rhymes Reimagined
Category: Music
Nursery Rhymes Reimagined is a playful journey through some of the world's most recognizable and beloved melodies. Songs like Old MacDonald, If You're Happy and You Know It, and Pop Goes the Weasel get a fresh make-over, fueled by the high-octane power of the full jazz big band. Vocalists Kelle Jolly and Aaron Mastin join the band for selected numbers on this special treat for kids of all ages.
The Knoxville Jazz Orchestra is a 17 piece big band comprised of professional musicians from across the region. Since its inception in 1999, the orchestra has performed dozens of concerts in East Tennessee, appeared on major jazz festivals in Europe, performed and recorded with internationally acclaimed guest artists, and released four critically acclaimed CD recordings.
At the Bijou Theatre, 803 South Gay Street, Knoxville, TN, 37902. Knoxville Jazz Orchestra: 865-573-3226, www.knoxjazz.org
Knoxville Writers Guild: Presentation on Library Resources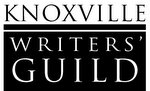 November 13, 2018
7:00-8:30pm
Category: Classes & workshops and Free event
Tuesday, November 13, the Knoxville Writers Guild is partnering with Knoxville Public Library to offer a free presentation of library resources. Steve Cotham, manager of the McClung Collection, will show the astonishing range of holdings in local and regional history, genealogy, non-book resources, newspapers, photographs and other materials. In addition, you'll discover links to national archives and major library systems.
The event is free and open to the public. For more information, contact Pamela Schoenewaldt, p.schoene@comcast.net
Tuesday, November 13, 7-8:30 pm in the Auditorium (first floor) of the East Tennessee Historical Collection, 601 S. Gay Street, Knoxville.
Parking is free in downtown garages after 7pm.
InFullSight: Share Your Struggles
Category: Classes & workshops
Join in community to share where your life may be daunting, difficult, or darn annoying! We will focus on understanding why the former D's are wreaking havoc on your life. There will be tools & exercises available to you and the group so you'll be able to rejoice in more (or all!) areas of your life.
Please bring a notebook and a willing spirit to share and receive.
The intention and goal is for you to be able to leave feeling lighter than when you came and refreshed to great the next day.
COST: $20
LOCATION: Alma Diem, 222 S Peters Rd Knoxville 37923
HOST INFO – www.infullsight.live
EVENT INFO – https://www.eventbrite.com/e/share-your-struggles-tickets-52151083294
Tips for Outdoor Art/Craft Markets Workshop
November 13, 2018
5:30-6:30 PM
Category: Classes & workshops and Exhibitions & visual art
Charlotte will provide tips for applying to and participating in outdoor markets. Additional topics may include how to set up a booth to successfully sell a product, how to uphold a contractual relationship, and more.
Charlotte Tolley is the founding Executive Director of Nourish Knoxville. A native Tennessean, Charlotte moved to Knoxville from Memphis to attend the University of Tennessee and never left, save for a work-abroad program in London that helped establish her love for public markets. She was one of the founding volunteers of the Market Square Farmers' Market, and quickly became the manager. Ten years after the MSFM opened, she and a board of directors formed Nourish Knoxville to be able to expand the local food work the market had started beyond the center of Knoxville. Nourish Knoxville continues to operate the Market Square Farmers' Market, as well as a Winter Farmers' Market and Holiday Market.
The presentation is $5 for members of the Arts & Culture Alliance and $8 for non-members. Please register in advance! http://www.knoxalliance.com/seminar-11-13-18/
Arts & Culture Alliance at the Emporium Center, 100 S. Gay Street, Knoxville, TN 37902. Info: 865-523-7543
Fountain City Art Center: Holiday Show and Sale

November 9, 2018 — January 3, 2019
Category: Exhibitions & visual art, Fine Crafts and Free event
Reception: November 9, 6:30 – 8:00 PM - Free and open to the public.
Exhibit viewing hours: Hours: Tu & Th 9-5, W & F 10-5, 2nd-4th Sa 10-1. Fountain City Art Center, 213 Hotel Ave, Knoxville, TN 37918. Information: 865-357-2787, www.fountaincityartcenter.com
De-Tox by Don Kapa
November 9, 2018 — November 18, 2018
Category: Theatre
Written by Don Kapa and directed by Marie Fertitta.
De-Tox depicts a day in the life of the Public Inebriate Reception Center, located in San Diego, California.
The "Clients" along with the Staff and Police, have formed a subculture of their own. The Clients are homeless and have a resourcefulness most of us can only hope for. The Staff are helpful and are kindred spirits with the Clients and the Police.
One day, Naomi, a civilian visitor, proposes an outcome that could save them all. Does Mother Nature have other plans?
Contains adult themes.
Performances: November 9, 10, 16, 17 at 7:30pm and November 18 at 2:30pm.
At My Place Performing Arts, 734 N. Hall of Fame Dr, Knoxville. Tickets are $15. Call 619-757-5502 or 865-408-9537
Ijams Nature Center: Ijams' Gallery Presents Sherry Boettcher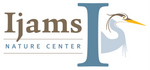 November 8, 2018 — November 30, 2018
Category: Exhibitions & visual art and Free event
Stop by Ijams to check out Sherry Boettcher's diverse body of work in November! Boettcher captures everything from people and animal portraits to still life and landscapes in a variety of media, including watercolor, ink and pencil. You'll appreciate the variety in her lovely pieces, as well as her knack for capturing the vibrancy of each of her subjects.
More events at http://ijams.org/events/. Ijams Nature Center, 2915 Island Home Ave, Knoxville, TN 37920. Hours: Grounds and trails open during daylight hours. Call for Visitor Center hours. Information: 865-577-4717, www.ijams.org
Knoxville Symphony Orchestra: Storytime at the Library
November 6, 2018 — December 12, 2018
Category: Free event, Kids & family and Music
Knoxville Symphony Orchestra string quartets are visiting our libraries this fall! Each performance combines children's literature with classical music, sound effects, and hands-on learning. Free and open to the public.
Schedule:
November 6 @ 4 p.m. | Farragut Branch
November 28 @ 11 a.m. | Karns Branch
November 30 @ 10:30 a.m. | Powell Branch
December 4 @ 10:30 a.m. | Sequoyah Branch
December 5 @ 10:15 a.m. | Bearden Branch
December 12 @ 11 a.m. | Halls Branch
https://www.knoxvillesymphony.com/education-community/story-time-performances/
Omega Gallery: Near and Far by Jennifer Stoneking-Stewart
November 5, 2018 — December 8, 2018
Category: Exhibitions & visual art and Free event
Solo exhibition of recent artworks by Jennifer Stoneking-Stewart, an artist based in Morristown. www.stoneking-stewart.com
Opening reception Mon Nov 5, 4-6 PM
Closed Nov 21-25 for Thanksgiving break
Omega Gallery at Carson-Newman University, Warren Art Building, corner of Branner & S. College Streets, Jefferson City, TN 37760. Gallery hours: M-F 8-4. Information: www.cn.edu
Sequoyah Birthplace Museum: Cherokee Language Classes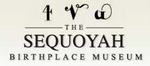 November 5, 2018 — November 26, 2018
6:00-8:00pm
Category: Classes & workshops and History & heritage
Would you like to learn a new language? Why not try Cherokee? The Sequoyah Birthplace Museum is offering beginner and advanced beginner Cherokee language class on the following Monday November 5th, 12th, 19th, and 26th from 6 p.m. to 8 p.m. The cost of the class is $50 for new students and $40 for returning students for all four evenings. The class will be taught by Lou Jackson and Jayme "Brett" Jones who are enrolled members of the Eastern Band of the Cherokee Indian.
The Museum is reopen with a completely new exhibit. The language classes will be held in the museum's education room.
Anyone interested in taking this class should contact the museum at 423-884-6246 or seqmus@tds.net to register. The Sequoyah Birthplace Museum is located at 576 Hwy. 360, Vonore, TN, 37885