Calendar of Events
Saturday, October 13, 2018
3rd Annual Tennessee Pirate Fest
October 13, 2018 — October 21, 2018
11 AM - 6 PM
Category: Comedy, Festivals, special events, Fine Crafts, Kids, family, Music and Theatre
This outdoor regional daytime costume-play entertainment-oriented festival will come to life in Harriman at the Tennessee Medieval Faire grounds--just 30 miles west of Turkey Creek. Patrons will feel transported to the fictional Caribbean town of Port Royale in the Tortugas, circa 1700-1800's.
Rotating on several stages will be professional musical and comedy acts. Nautical, Celtic, and Caribbean music will be performed by Tom Mason and the Blue Buccaneers, The CrossJacks, steel drum by PanEZ Steelband and Vere Henry, The Minstrel Rav'n, Black Mash Hollow, and Sabrina Duvall. Portable benches will be available for seating, but patrons are welcome to bring lawn chairs for their comfort. Performing interactive comedy shows will be The Tortuga Twins (PG), Einstein Simplified (performing as Blackbeard Simplified), and Up Down Go (a circus duo). Some of the acts will be different each weekend, and schedules will be available online and at the entrance.
Although costumes are not required to enjoy the festival, patrons are encouraged to dress in costume and enter the patron Costume Contest. This will be held twice a day with contestants grouped by age (4 and under, 5-12, 13+), and winners will be determined by audience applause. Patrons will also be encouraged to share their talents on stage in the Pirate Gong Show to join a pirate crew. New entertainment this year will include Tales of the True Pyrates, by the Trenton Street Irregulars, where patrons will learn about actual pirates. Other shows will include Pirate School, Folk Tales and Fairy Tales, the Royal Variety Show, and Combat Croquet performed by the Royal Players interactive street characters. There will also be a daily parade and on Saturdays the Bucketeers will be participating.
Available for the brave of heart will be a trick or treat Trail of Doom (PG). This is a 7-10 minute walk in the woods with slightly spooky displays and interactive characters giving out candy. Other free activities include corn hole, volleyball, croquet, tetherball, stocks, and steel drum. There will be other games to play for $1 each and a treasure hunt for $2.
Merchants will help create the village by selling custom crafts such as chainmaille, leather, and jewelry. Delicious food will be available including smoked BBQ, turkey legs, ribs, grilled brats, gyros, Bourbon chicken and rice, Philly steak and chicken sandwiches, homemade ice cream, Dixie fried donuts, cobblers, fresh fruit, shaved ice, and hot and cold beverages (including beer--21+ years with valid ID). A list of vendors and their fare can be found on the festival website.
The Tennessee Pirate Fest will be open rain or shine on October 13-14, 20-21, from 11am-6pm ET. The festival is located at 550 Fiske Road, Harriman. Free field parking is provided. Ticket prices are $16 for ages 13+, $8 for ages 5 to 12; and free admission for ages 4 and under. Tickets may be purchased on festival days at the ticket house for cash or credit. Ticket prices include sales tax; however, a $2 convenience fee will be added per total transaction for credit usage. There will be no ATM onsite, so patrons are encouraged to bring cash for purchases, tips, and convenience.
Festival safety rules include no pets (service animals only), no firearms or sharp weapons (all stage weapons must be sheathed and zip tied), and no outside food or drinks. There will be no onsite public camping, but a motel discount is available with free breakfast at the Baymont Inn in Harriman (call 865-590-9097 with promo code LKDE). For more information, please visit www.TNPirateFest.com, like the Tennessee Pirate Fest on Facebook, or call 865-376-0319.
WDVX: Kidstuff Live with Josh Lovelace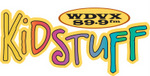 October 13, 2018
10-11 AM
Category: Free event, Kids, family and Music
The best way to give somebody a love and appreciation of their culture is to start 'em out when they're young. Hosted by Sean McCollough, Kidstuff on WDVX is a show full of great music that kids and kids at heart will love.
Josh Lovelace joins us this day for Kidstuff Live! Grab your adult & come see this free show.
WDVX, 301 S. Gay Street, Knoxville, TN 37902. Information: 865-544-1029, www.wdvx.com
Farragut West Knox Chamber of Commerce: 1st Annual Crafts & Ale
October 13, 2018
9:00am-5:00pm
Category: Festivals, special events, Fine Crafts and Free event
Farragut West Knox Chamber of Commerceis hosting the 1st Annual Crafts & Ale (The Faris A. Ashkar Memorial Craft Event) Saturday, October 13 9:00am-5:00pm at the West End Shopping Center, 11215 Kingston Pike, Knoxville, TN 37934, in Farragut, TN. Featuring fine local crafts, a European-style beer garden with craft brewers and food vendors, we look forward to this community event showcasing local talent and the best "Craft" items in the area.
We hope you will be a part of this event!
For more information please visit http://www.farragutchamber.com/2018-crafts-ale/.
The Old City Market
Category: Festivals, special events, Fine Crafts and Free event
Shop the Old City Market on West Jackson Avenue, second Saturdays, 11:00 AM - 4:00 PM
Sep 8, Oct 13, Nov 10, Dec 8

The Old City Market transforms Jackson Ave into a curated, outdoor market showcasing artists, crafters, and creative makers. http://oldcityknoxville.org/market/
2018 International Food Festival
October 13, 2018
11:00am-5:00pm
Category: Culinary arts, food, History, heritage and Kids, family
October 13, the 2018 International Food Festival comes to World's Fair Park.
Saturday, October 13, 11:00am-5:00pm.
No entrance fee required!
This is your chance to taste some of the most popular and tastiest foods from different countries around the world.
Food and drink tickets will be sold for $1 each. Food prices will vary.
Our bazaar will give you the feel of shopping in the market place and will have authentic products to purchase.
$5 armband allows your child to explore our kid's corner which includes inflatables, balloons and crafts for your child's entertainment. And they get a passport keepsake to collect stamps from various country booths.
The entertainment schedule will have you singing and dancing on the lawn.
See www.facebook.com/events/778993182291633/ for more information.
Oktoberfest in the Old City
October 13, 2018
2:00-8:00pm
Category: Culinary arts, food, Festivals, special events and History, heritage
Saturday, October 13, 2:00-8:00pm in Knoxville's Old City!
We're doing it up BIG in the Old City!! We'll have German food & beer, LIVE MUSIC, food and craft vendors. Break out your lederhosen!! All ages event!
$10 advance tickets, $15 at the door. Ticket price includes Stein glass and One drink ticket. Tickets at www.brownpapertickets.com.
The Knoxville Community Darkroom: Photography 1, 2, 3
October 13, 2018
9 AM - 5 PM
Category: Classes, workshops and Exhibitions, visual art
Learn the basics of black and white film photography in a day! Photograph and process film in the morning. Enjoy a midday lunch with fellow photographers – brown bag or try out one of the nearby restaurants. Print from your negatives in the afternoon. Bring your camera or borrow one of ours. Film and enlarging paper is provided. After completing the Saturday course, you receive a one month membership at the Knoxville Community Darkroom where you will be able to continue your explorations in photography. $140 /person; $85 /student (18 and over). At The Knoxville Community Darkroom, 5117 Homberg Dr, Knoxville, Tennessee 37919. theknoxvillecommunitydarkroom@gmail.com
UT Gardens: Garden Center Crawl
Category: Festivals, special events and Science, nature
Two Special Dates for Discounted Shopping & Lunch (Oct 13 & Oct 27)
NOTE: SHORT deadline for registration and payment and LIMITED to the first 52 people to register for each crawl. Registration is no later than Monday, October 1st. To eliminate credit card surcharges, only checks will be accepted. Go online to register for the trip(s) of your choice (links are below) and then send in your payment to finalize your registration. Please note: you will need to register for each trip separately if you would like to participate in both of the crawls, but you can pay with a single check. Make check out to University of Tennessee with Garden Crawl in the memo and mail to UT Gardens, Garden Center Crawl, 252 Ellington Plant Sciences Bldg, 2431 Joe Johnson Dr, Knoxville, TN 37996. Be sure to indicate which crawl date(s) you are registering for. You will receive an email confirmation when your check is received. All email and phone inquiries regarding the trip itself should be directed to Faye Beck at Fayebeck07@comcast.net or (865) 789-7817.
Join the UT Gardens and fellow plant enthusiasts for a local Garden Center Crawl. Two crawls are being offered on different Saturday's in October giving you the opportunity to shop and get better acquainted with a total of 8 of Knoxville's area finest garden centers. What really makes these two crawls special is that each of the garden centers are offering deep discounts to our group, lunch is provided, and we will haul your purchases back to your car! Choose to go on just one of the crawls or both. Dates are Saturday October 13th and 27th and the fee is $100 per trip.
On each Saturday, a chartered bus will take our group to visit 4-choice garden centers in our area who will welcome us and provide an introduction to their staff and business. Their staff will be available to assist if you have questions while you shop. Your purchases will be labeled with your name and we will haul them back to your car either in the cargo bay under the bus or in a UT box truck. Each Crawl will be a fun and unbelievable day of plant shopping with fellow plant enthusiasts and plenty of plant experts to answer your plant and gardening questions. What a great opportunity to learn more about and support the wonderful family-owned garden centers we are fortunate to have in our area. "Fall is for Planting" and the ideal time to add perennials, trees, and shrubs to your garden. This crawl is a benefit to the UT Gardens and the 8 family-owned garden centers.
See full schedule here for both dates: https://ag.tennessee.edu/utg/Pages/gardencrawl2018.aspx
UT Gardens, Chapman Drive, Knoxville, TN 37996. Information: 865-974-7151
Beck Cultural Exchange Center: Benefit Gospel Concert
Category: Festivals, special events, Free event and History, heritage
'Protecting the Legacy': Community Meeting
Statewide Project Documenting African American Women's Political History Prior to 1930

Protecting the Legacy is a statewide humanities project organized by Chick History that seeks help from the public to uncover local suffrage stories about Tennessee African American women and political activity as part of a commemoration project for the upcoming centennial of the 19th Amendment. The project is digitizing family and local history related to African American women's political history in Tennessee prior to 1930.
For over a year, a statewide coalition of history partners has been working with communities across Tennessee to identify and document early African American women's political history in an effort to expand the narrative of suffrage, voting, and political activity; and to preserve the contributions and experiences of African American women during this time period.
After a series of Knoxville Community Meetings in September and October, a public Digitization Event will be held in November. A team of scholars and archivists will be on hand for the public to bring in photographs and documents to be scanned and added to the growing collection of over 100 histories collected to date. Chick History is working with the Beck Cultural Exchange Center and the East Tennessee Historical Society as the host partners for work in the East Tennessee area.
"We are very excited to begin work in Knoxville and East Tennessee so that African American women receive the recognition they deserve and have a place in this significant part of American History," said Rev. Renee Kesler, President of Beck Cultural Exchange Center and a member of the Protecting the Legacy Task Force and Committee. "Our local history is full of African American women actively working for their political enfranchisement, as well as the unintentional heroes who changed their community by everyday acts."
Beck Cultural Exchange Center, 1927 Dandridge Avenue, Office: 865.524.8461, www.BeckCenter.net
Smoky Mountain Blues Society & Open Chord: The Blues Meets The Funk
Category: Music
Tennessee Mountain Writers: Writing Your Novel
October 13, 2018
9:30 AM - 4 PM
Category: Classes, workshops and Literature, reading, writing
TMW Fall Workshop - WRITING YOUR NOVEL
You have a novel in you, but the task seems daunting or even impossible. It isn't. You can do it. This workshop will teach you how to start and finish your novel and all the steps in-between. The workshop will cover beginning your novel, first sentences, novel construction, pacing, plotting, compelling characters, great endings, staying motivated, and more.
Registration Fees: $85. Coffee, tea, soft drinks, and snacks before the morning session are included.
Beverly Connor is the author of the Diane Fallon Forensic Investigation series and the Lindsay Chamberlain Archaeology Mystery series, and with her husband Charles, the Gran Hayes Mysteries. Before she began her writing career, Beverly works in the Southeastern United State as an archaeologist doing both fieldwork and analyzing artifacts. She holds degrees in Anthropology, Sociology, Geology, and Archaeology. She weaves her professional experiences as an archaeologist and her knowledge of the South into interlinked stories of the past and present in her mysteries. Beverly's books were in the Top 10 on the Independent Mystery Booksellers lists. She won the 2004 Career Achievement Award in Suspense from the RT BOOKClub magazine. One Grave Less won Best Suspense Novel of 2010 by RT Bookreviews. Her books have been nominated for the Georgia Book of the Year. Visit her website, beverlyconnor.net, for more information.
Location: Oak Ridge Unitarian Universalist Church, 809 Oak Ridge Turnpike, Oak Ridge, TN.
Participation Limit: 20.
Additional Information: Contact Sue Richardson Orr at theorrs@usit.net
Barnes and Noble Authors' Showcase: Iron or Steel: A Memoir on Living Dreams
Category: Free event and Literature, reading, writing
You are cordially invited to the upcoming Barnes and Noble Authors' Showcase, where Iron or Steel: A Memoir on Living Dreams by Dr. Marek Maria Pienkowski with Dr. Linda M. Best is a featured selection.
Brief discussion about the book at 1:30 p.m. and 2:30 p.m.
Book Sales and Book Signings
At Barnes and Noble Bookstore, 8029 Kingston Pike, Knoxville, TN 37919.