Calendar of Events
Sunday, October 28, 2018
Knoxville Botannical Garden: 9th Annual Fall Festival
October 28, 2018
1:00-5:00PM
Category: Festivals & special events and Kids & family
Fall into fun at the Knoxville Botanical Garden & Arboretum's 9th Annual Fall Festival! Join us on Sunday, October 28 from 1-5pm for tasty food, kid's crafts, hayrides, marshmallow roasting, regional vendors, and more.
More information is coming soon!
Knoxville Botanical Garden and Arboretum, 2743 Wimpole Ave, Knoxville, TN 37914. Hours: Gardens open daily from dawn to dusk. Information: 865-862-8717, www.knoxgarden.org
McClung Museum: Family Fun Day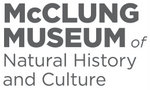 October 28, 2018
1:30-5:00pm
Category: Festivals & special events, Free event, Fundraisers, Kids & family and Science & nature
Family Fun Day: Can You Dig It?, at the McClung Museum of Natural History and Culture. (Rescheduled from Oct 14)
Celebrate International Archaeology Day and National Fossil Day at the museum! Archaeologists, paleontologists, and geologists from the University of Tennessee will present on displays about their projects across the world and talk with visitors about their work. Visitors can also bring artifacts, rocks, and fossils for identification. The event will also offer activities for children, including games and take-home crafts. This program is free and open to the public. https://mcclungmuseum.utk.edu/events/family-fun-day-10-28-2018/
*Note this Family Fun Day occurs on a Sunday, rather than the typical monthly Saturday Date.
McClung Museum of Natural History and Culture, 1327 Circle Park Dr on the UT campus, Knoxville, TN 37996. Hours: M-Sa 9-5, Su 1-5. Information: 865-974-2144, http://mcclungmuseum.utk.edu
UT Percussion Ensemble: PASIC Preview Concert
Category: Free event and Music
Alumni Memorial Building, 1408 Middle Drive, Knoxville, TN
First place winners of the 2018 PAS International Percussion Ensemble Competition, the UT Percussion Ensemble will give a preview program of the showcase concert they will perform at the Percussive Arts Society International Conference in Indianapolis, IN on November 15th.
PROGRAM:
39 - a manicheus álma (The Dream of the Manichaeian) / beFORe JOHN3 (2000)
Aurél Hóllo (b.1966), Zoltán Váczi b.1960)
Pléïades: Mélanges
Iannis Xenakis (1922-2001)
The Dictionary of Obscure Sorrows: ambedo (2018)
Annika Socolofsky (b.1990)
Honeybee, 1820 (2018)*
Evan Chapman (b.1991)
Piano Quintet Movement I. (2000)
John Psathas (b.1966) arr. Omar Carmenates (b.1981)
Traditions I. THE WINNING NUMBER.../ beFORe JOHN⁴ (2000)
Aurél Hóllo (b.1966), Zoltán Váczi (b.1960)
(*Commissioned by the University of Tennessee Percussion Ensemble)
The Percussion Studies area at the University of Tennessee is devoted to producing multi-faceted percussionists who advance percussion performance, education, research, and appreciation. The unique curriculum holds students to a universal standard while offering them highly individual attention, allowing them to become complete musicians who can appreciate the percussive arts' cultural diversity and historical background. https://www.facebook.com/events/2593533440672223/
Oak Ridge Civic Music Association: Free Coffee Concert with Trillium Piano Trio
Category: Free event and Music
The Trillium Piano Trio of Richard Bonhan, piano, Alison Maerker Garner, violin and Alicia Randisi Hooker, cello, presents a free ORCMA Coffee Concert with music by Beethoven and Schubert on Sunday, October 28, at 7:30 PM at Oak Ridge First Presbyterian Church, 1051 Oak Ridge Turnpike. Violist Shelly Armer and double bassist Nick Caux join the trio for a performance of the Trout Quintet. Information: 865-483-5569, www.orcma.org
Church of the Ascension: Procession for All Hallows' Eve
Category: Festivals & special events and Kids & family
Sunday, October 28, 2018 at 5:30 pm.
The annual Procession for All Hallows' Eve and Boo Bash party returns this year with new party fun! If the weather is amenable, head to the labyrinth/cemetery area to begin the service. Make sure to wear your spookiest costume.
Church of the Ascension, 800 S Northshore Dr, Knoxville, TN 37919. Information: 865-588-0589, www.knoxvilleascension.org
Mindfulness-Based Movement Practice
October 28, 2018
1-2:30 PM
Category: Classes & workshops
Hosted by Lotus Light Contemplative Community Center and Sound Body Somatics
Sunday, October 28, 2018 at 1 PM – 2:30 PM
At Lotus Light Contemplative Community Center, 501 Arthur Street, Knoxville, Tennessee 37921
Mindfulness-Based Movement Practice will be a monthly journey into Authentic Movement, Somatic Integration and Embodied Improvisational Dance with Angela Hill, Registered Somatic Movement Educator.
No experience necessary, and you are welcome to join this monthly offering at any time. Future dates will be announced soon. $15 suggested donation
In these classes we will explore mindfulness through the body, drawing from various somatic practices that will support and deepen our experience, leading us into movement as well as stillness, where the smallest dances become opportunities for mindful embodiment as we witness our many layers of being with full presence.
Bijou Theatre: A Ghostly Evening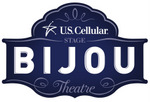 October 28, 2018
5-7:30 PM
Category: Festivals & special events and History & heritage
For one night only, experience all the spooky nooks and crannies of the Bijou as you've never experienced it before. Our ghost tour will take you through all the parts of the theatre that are normally off-limits to the public, from underneath the stage to the 4th floor of the Lamar House, which hasn't been touched in almost 50 years. You'll learn all of the tales and stories that have haunted this building for the past 200 years.
https://knoxbijou.org/events/ghost-tours/
Bijou Theatre, 803 S. Gay Street, Knoxville, TN 37902. Information/tickets: 865-522-0832, www.knoxbijou.com, www.ticketmaster.com
The Public Cinema: Fort Maria
Category: Film
Fort Maria
Directed by Thomas Southerland and S. Cagney Gentry
October 28, 2018 · Knoxville Museum of Art · 2:00 p.m.
Thomas Southerland will join us to discuss the film.
Maria is a woman with no country. A Bulgarian immigrant and adoptive mother of a black daughter, she finds herself suddenly stricken with agoraphobia following a break-in at her home in Kentucky. When her daughter's aging dog dies, Maria's confinement puts her into equally painful and funny situations that soon entangle her neighbors.
​As Maria copes with the issues that have led her— a world traveler— into her self-inflicted prison, her daughter Meredith discovers her own identity through a search for her biological family.
Thomas Southerland's first narrative feature, Proud Citizen, won the Jury Prize at the New Orleans Film Festival in 2014 and eight other Jury and Audience awards at festivals around the country and is streaming on Fandor. His two short documentaries, Lamp and Lonely Kingdom, screened at numerous festivals in 2016 and 2017. Lonely Kingdom won the Best Documentary Short Jury Prize at the Charlotte Film Festival.
S. Cagney Gentry is a filmmaker from Winston-Salem, North Carolina. He is a faithful Demon Deacon and a child of Appalachia. His debut feature, Harvest (2015), was an exploration of aging and solitude deep in the Blue Ridge Mountains. The film played several festivals across the country and was awarded one of the top prizes at the Athens International Film + Video Festival.
The Public Cinema: info@publiccinema.org, http://www.publiccinema.org/
The 'Spirits of Parkridge' Home Tour
Category: Festivals & special events and History & heritage
Sunday at 1 PM – 6 PM
$10.00
The Historic Parkridge Neighborhood Home Tour is an annual fall event.
Present-day Parkridge encompasses the early Edgewood subdivision which contains many houses designed by George F. Barber, Knoxville's famous 19th-early 20th century, Victorian house architect.
Homes on the tour will span the eras from the 1890's to the 1930s, and are good examples of the ongoing revitalization of the neighborhood. Learn about history as you tour beautiful historic homes and experience the Parkridge community.
Parkridge is an urban neighborhood built mostly from the 1880s to the 1930s. The houses are close together, with sidewalks connecting its residences to major roadways and businesses. The neighborhood is less than 2 miles from downtown Knoxville. Parkridge has gained notoriety for having the largest concentration of George Barber homes in the nation. This area has been known as part of Park City to residents and former residents for over 100 years. Today the Edgewood- Park City Historic District is on the National Register of Historic Places, and the Edgewood section, with its concentration of Barber-designed houses, has historic overlay protection.
Parking is available at Trotta Montgomery Real Estate, 2300 Magnolia Ave, 37917. Tickets may be purchased in advance through Eventbrite for $10. Tickets may be purchased until 4:00pm the day of the tour at Trotta Montgomery Real Estate for $12. Walking is necessary and many houses have steps. Parkridge is a bike-able neighborhood and tour-goers are welcome to ride bicycles. https://www.facebook.com/events/158301601774553/
Knoxville Children's Theatre: Shakespeare's "Macbeth"
October 27, 2018 — November 11, 2018
Category: Kids & family and Theatre
The Bard's shortest and spookiest play comes to life on KCT's stage. A chance for teens to see Shakespeare interpreted by their peers...
A brave soldier named Macbeth receives a prophecy that he will one day be King of Scotland. Consumed by ambition and spurred to action by his wife, Macbeth carries out a murderous plot, allowing him to seize the throne. But the couple are wracked with guilt and paranoia, which lead to darker and darker crimes, ushering the couple into the realm of madness. Widely read in area high schools, Shakespeare's shortest tragedy is a cautionary tale about the damaging psychological effects of unchecked ambition.
CHANGE OF OPENING - SHAKESPEARE'S MACBETH TO OPEN OCTOBER 27
The live play will be performed October 27 through November 11:
Sat., October 27 at 1 PM ONLY
Sun., October 28 at 3 PM
Thurs., November 1 at 7 PM
Fri., November 2 at 7 PM
Sat., November 3 at 1 PM & 5 PM
Sun., November 4 at 3 PM & 7 PM
Thurs., November 8 at 7 PM
Fri., November 9 at 7 PM
Sat., November 10 at 1 PM & 5 PM
Sun., November 11 at 3 PM & 7 PM
The play is performed by 19 talented young actors, from ages 12 to 17. Dale Gross, a student at Sweetwater High, will portray the doomed Macbeth, and Lauren Rymer, a student at Bearden High, plays Lady Macbeth.

KCT Academy Director Dennis E. Perkins will direct the production. Local fight choreographer Carolyn Corley is the combat director. TICKETS are $12 per Adult, $10 per child. Reservations are strongly recommended. Group rates are available for groups of 12 or more. To obtain a group rate, reservations must be placed by telephone. Knoxville Children's Theatre, 109 E. Churchwell Avenue, Knoxville, TN 37917. Information: 865-208-3677, www.knoxvillechildrenstheatre.com
Rose Center Council for the Arts: Mountain Makins Festival
October 27, 2018 — October 28, 2018
Category: Culinary arts, Dance, Exhibitions & visual art, Festivals & special events, Fine Crafts, Free event, Kids & family and Music
Mountain Makins is an award-winning festival which started in 1976 as a way to raise funds to save historic Rose School. The festival continues to support the preservation of the Rose School building, provides Arts Education for residents of 5 counties, and serves to keep Appalachian history and culture vibrant and alive for generations to come. Festival goers come year after year, from distances far and wide, to immerse themselves in the very best of Appalachian culture, food, music, dance, crafts, artwork, and fun!
The celebration begins with a Preview Party on Friday, October 26. Advance-only tickets for this special event are $25. Guests will be treated to a gourmet buffet and exclusive early-bird shopping. Additionally, Preview guests are admitted to the festival free on both Saturday and Sunday. (Festival Hack--Preview Tickets bring best value and access to the festival.)
All weekend, artisans will exhibit throughout the historic building and the surrounding grounds. Authentic craftspeople, carefully selected through a rigorous jury process, are on hand to demonstrate folk-life skills, giving guests -young and old- a chance to see traditional basket weaving, blacksmithing, apple butter making, broom making, beekeeping, woodturning and other necessities of frontier life in Appalachia. The historic Rose Center and surrounding grounds are filled with high-quality, hand-made pottery, glasswork, jewelry, wood carving, soaps and lotions, fine art, fiber art, folk art, candles, wreaths, soft sculpture, baskets, toys and much, much more.
Visitors can also listen to live bluegrass, newgrass and old time music, "set a spell" in the storytelling tent, enter a drawing for the 2017 Mountain Makins Quilt, see more than a dozen dance groups, talk with local authors, and let their children paint a pumpkin, ride a pony, and more. We look forward to seeing you this year, ...and the next,...and the one after that. It is a fall family tradition that must be experienced to be appreciated.
The Rose Center, 442 West Second North St., Morristown, TN, 37814. Information: 423-581-4330, https://www.rosecenter.org/mountain-makins
Arrowmont School of Arts and Crafts: Juried Student Show (Figurative Association)
October 26, 2018 — December 8, 2018
Category: Exhibitions & visual art, Fine Crafts and Free event
Reception date TBA
In the Geoffrey A. Wolpert Gallery
Arrowmont School of Arts and Crafts, 556 Parkway, Gatlinburg, TN 37738. Information: 865-436-5860, www.arrowmont.org