Calendar of Events
Monday, October 22, 2018
McClung Museum: Stroller Tour: Under the Sea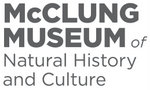 October 22, 2018
10-11 AM
Category: Free event, History, heritage, Kids, family and Science, nature
Join us for a morning out as our museum educator leads engaging gallery tours for parents and caregivers and their infants through four year olds. Crying and wiggly babies welcome!
Did you know Tennessee was once under the sea? Join us in our permanent gallery, Geology & Fossil History of Tennessee, as we examine the fossil history of our state.
The event is free, but limited, and all attendees must register to attend online. Registration opens a month in advance and closes the day before the tour.
McClung Museum of Natural History and Culture, 1327 Circle Park Dr on the UT campus, Knoxville, TN 37996. Hours: M-Sa 9-5, Su 1-5. Information: 865-974-2144, http://mcclungmuseum.utk.edu
UT School of Music: Stephen Wilber; piano
Category: Free event and Music
Guest artist recital; award-winning pianist, Stephen Wilber, will perform works by Haydn, Schubert, Chopin, and Liszt.
Monday, October 22 at 8:00pm to 10:00pm
Natalie Haslam Music Center
UT School of Music: Unless otherwise noted, concerts are FREE and open to the public. The Alumni Memorial Building located at 1408 Middle Drive on the UT campus. (The James R. Cox Auditorium is located in the Alumni Memorial Building.) The Natalie Haslam Music Center is located at 1741 Volunteer Blvd on the UT campus. *For individual or small group performances, please check the web site or call the day of the event for updates or cancellations: 865-974-5678, www.music.utk.edu/events
Nief-Norf: Knoxville Concert Series featuring Allison Adams, saxophone
Category: Free event and Music
We want you to spend the evening of October 22nd with us! More specifically, we want you to spend it with Dr. Allison Adams who is the Assistant Professor of Saxophone at the University of Tennessee-Knoxville and is our featured performer next month.
This program will feature "Through All Panic" by Andy Sigler which is a duo for saxophone and piano that Dr. Adams premiered at the World Saxophone Congress in Zagreb, Croatia this past summer. She will also perform "Mouthpiece XXIV" a duo for sax and percussion by Erin Gee as well as "Gyn / Vir" by Christian Lauba for saxophone. You'll also hear a trio for sax, piano, and percussion called "Lied" by Hans Thomalla and "this is this is this" by Eric Wubbels. Dr. Allison Adams will be joined by Andy Bliss and Andrea Lodge.
University of Tennessee-Knoxville, 117 Natalie L. Haslam Music Center, 1741 Volunteer Blvd. Knoxville TN 37996-2600. Free to attend.
https://www.facebook.com/events/1883832095252750/
Nief-Norf: http://www.niefnorf.org/, https://twitter.com/niefnorf, https://www.facebook.com/niefnorf
Central United Methodist Church Recital
October 22, 2018
12:05 PM
Category: Free event and Music
, Brenda Goslee will accompany Coke Morgan, a local singer and actor who has appeared in several musicals. His program will feature love songs, nursery rhymes, sacred music, and selections from Gilbert and Sullivan. Brenda is organist at First Church of Christ, Scientist and teaches piano and organ.
Free to attend! Hope you can join us and stay for a $6 lunch. Due to construction enter parking lot from Morgan Street, east side of church. At Central United Methodist Church, 201 East Third Avenue. Info: oakleytn@aol.com
UT College of Architecture and Design: Guest Lecturer Ashley Carse
Category: Free event and Lecture, discussion, panel
The College of Architecture and Design at the University of Tennessee, Knoxville, will host internationally renowned guest lecturers in its public lecture series during the 2018–19 school year.
October 22: Ashley Carse from Vanderbilt University, funded by the Robert B. Church Memorial Lecture fund
Unless otherwise noted, lectures begin at 5:30 p.m. in McCarty Auditorium, Room 109 of the Art and Architecture Building, at 1715 Volunteer Boulevard. All lectures are free and open to the public.
For 44 years, UT's College of Architecture and Design has hosted leading architects and design professionals through its Robert B. Church Memorial Lectures, the Governor's Chair Lecture Series, and General Shale Lectures to enrich the education of its students and elevate the profession in the community.
CONTACT: Amanda Johnson (865-974-6401, amandajohnson@utk.edu); https://news.utk.edu/2018/09/17/college-of-architecture-and-design-announces-2018-19-lecture-series
Beck Cultural Exchange Center: Intersecting Identities & Movements for Social Justice
Category: Festivals, special events, Free event and History, heritage
A moderated roundtable discussion. Light refreshments at 6 PM, program at 6:30 PM with: Ahmad Abuznaid, Ash-Lee Woodard Henderson, Margo Okazawa-Rey, and Tema Okun.
A moderator/facilitator will invite each speaker's own story about identity/identities and the discussion will lift up the intersections in identities as well as in movements. We want to hear, for example, why Black Lives Matter and other people of color groups in the US care about the struggles of Palestinians and indigenous peoples; why Palestinians care about indigenous peoples, Black Lives Matter and other people of color groups; and why Jewish people care about the lives of people of color. The speakers and the audience will be encouraged to consider: What do we hold in common in experiences, strategies and aspirations? What are our mutual interests? How can we work together?
Sponsored by Women in Black, an international movement started by Israeli women in 1988 to protest Israel's occupation of the West Bank and Gaza. In Knoxville, we have held Women in Black vigils every Tuesday at Noon, in front of the Duncan Federal Building, for 16 years – standing in the heat, cold, rain, and snow, as well as all the beautiful weather! We stand in solidarity with our Israeli sisters who have been speaking out for decades against Israel's illegal occupation of the Palestinian territories. We express our concern for a just peace between Israel and Palestine and ask our government to use its power and influence to end Israel's illegal occupation. (Please feel free to join us any Tuesday noon).
Beck Cultural Exchange Center: 1927 Dandridge Avenue, Knoxville, TN 37915. Hours: Tu-Sa 10-6. Information: 865-524-8461, www.beckcenter.net
The Art of Planetary Science Exhibition
October 21, 2018 — October 25, 2018
Category: Exhibitions, visual art, Free event and Science, nature
Featuring space and science-themed artwork at The Art of Planetary Science, a special exhibition at the American Astronomical Society's 2018 Division for Planetary Sciences Meeting, from October 21-25 in Knoxville, TN. This scientific conference will be attended by hundreds of planetary scientists and astronomers from all over the world! The exhibition will serve as a space to reflect on the beauty and elegance of our universe, and our role in discovery and exploration. It will also serve as a bridge to the surrounding art community, providing a window into local culture and perspectives.
The Art of Planetary Science is an annual art exhibition hosted by the University of Arizona's Lunar and Planetary Laboratory, with smaller satellite shows held at conferences and other events across the US. Information and photos from past shows can be found at the website below.
Information: www.lpl.arizona.edu/art (click TAPS@DPS). Inquiries can be directed art@lpl.arizona.edu.
At the Knoxville Convention Center, 701 Henley St, Knoxville, TN 37902. Information: 865-522-5669, www.kccsmg.com
Arrowmont School of Arts and Crafts: Figurative Association
October 20, 2018 — January 12, 2019
Category: Exhibitions, visual art, Fine Crafts and Free event
Arrowmont School of Arts and Crafts will host the third Figurative Association Symposium from November 7-10, 2018. In 2010, Arrowmont presented the first symposium, which focused on and featured the figure in ceramics. In 2014, we expanded that focus to include sculpture in all media. Now, in 2018, we are welcoming all disciplines to the symposium – including 2-D, 3-D and expanded media.
https://www.arrowmont.org/visit/events/figurative-association-symposium/
In the Sandra J. Blain Gallery
Arrowmont School of Arts and Crafts, 556 Parkway, Gatlinburg, TN 37738. Information: 865-436-5860, www.arrowmont.org
James White's Fort: HearthScares Tours 2018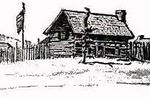 October 18, 2018 — October 30, 2018
7-9 PM
Category: Festivals, special events and History, heritage
October 18, 19, 22, 23, 29, 30 -- 7-9 PM
TICKETS AVAILABLE at https://www.jameswhitesfort.org/jwf-halloween-bash/
Come and join the spirits for a tour of Downtown Knoxville's scariest landmarks. The tours, which last approximately two hours each, will visit the sites of some of Knoxville's best kept secrets. The tour will be about one and a half miles in length. All tours begin and end at James White's Fort located at the intersection of Hill Avenue and Hall of Fame Drive. Ample free parking is available for tour participants at the Fort.
RESERVE YOUR PLACE NOW BEFORE THE GHOSTS AND GOBLINS DO!
James White's Fort, 205 E. Hill Ave, Knoxville, TN 37915. Information: 865-525-6514, www.jameswhitefort.org
Ewing Gallery: Oyler Wu Collaborative
October 17, 2018 — October 31, 2018
Category: Exhibitions, visual art, Fine Crafts and Free event
The Ewing Gallery is excited to collaborate with the UT College of Architecture and Design to bring an exhibition of work by the Oyler Wu Collaborative to Knoxville. This exhibition features original drawings, documentation of large-scale projects, digital drawings, models, and 3D printed jewelry from Jenny Wu's line, Lace.
Oyler Wu Collaborative is an experimental architecture and design firm located in Los Angeles, California. The office approaches architecture and design with a critical and rigorous intent that challenges the typical vision of the built environment. Recent works encompass a variety of scales, from products and installations to residential and institutional buildings. Oyler Wu was selected by the city of L.A. to be a part of the design team for the Los Angeles River Bikeway/Greenway project.
Dwayne Oyler and Jenny Wu established their practice in 2004. Since then, Oyler Wu Collaborative has been published globally and is recognized for its excellence in architectural design, research, and fabrication. Projects recently completed include: the 3D printing showroom and office space for 3DS Culinary in Hollywood, CA; the Stormcloud pavilion for SCI-Arc 40th anniversary event; the Cube, the winning pavilion entry for the Beijing Biennale; Taipei Sales Center, a 5 story commercial building; as well as a 16 story residential tower in Taipei, Taiwan.
Gallery hours:
M, T, W, F: 10am - 5pm
TR: 10am - 7:30PM
SUN: 1-4PM
Ewing Gallery, 1715 Volunteer Blvd on the UT campus, Knoxville, TN 37996. Information: 865-974-3200, www.ewing-gallery.utk.edu
Ijams Nature Center: Ijams' Gallery Presents Amy Broady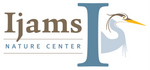 October 15, 2018 — October 27, 2018
Category: Exhibitions, visual art and Free event
Come by Ijams this October to dive into Amy Broady's gorgeous pen and ink works! Broady's whimsical patterns use positive and negative space to create a mesmerizing landscape of abstract design, allowing the viewer to have an almost meditative experience. You don't want to miss these intricate, delicate pieces!
More events at http://ijams.org/events/. Ijams Nature Center, 2915 Island Home Ave, Knoxville, TN 37920. Hours: Grounds and trails open during daylight hours. Call for Visitor Center hours. Information: 865-577-4717, www.ijams.org
TVUUC Gallery: Exhibition by Randy Arnold and Herbert Rieth
October 14, 2018 — December 13, 2018
Category: Exhibitions, visual art and Free event
Art Exhibit at Tennessee Valley Unitarian Universalist Church - Free and open to the public
Reception Friday, October 19, 6:00 to 7:30 pm. Artists' talks at 6:30 pm.
Randy Arnold: Blurring the Line
Arnold's work often derives from personal experiences and contemporary or historical contexts. He is interested in patterns constructed by belief systems and the evolution of their physical manifestations. He attempts to illuminate these various structures as they express themselves in nature and the human condition. There is a blurring of the line between these distinct paradigms, yet they are synchronistically connected through layers of ancient and present.

Born in St. Louis, Missouri, Arnold has made his way through life along the path of the Lewis and Clark trail, via Wisconsin, South Dakota, Oregon, and finally Knoxville, Tennessee. He works at the Three Rivers Market cooperative and as a teacher at Pellissippi State Community College. His passion has always been art, from the age of six, when he became interested in drawing people and maps of the world. He has a BFA from Columbia College Art School, Columbia, Missouri, and an MFA in printmaking from the University of South Dakota. He was an artist in residence at the Oregon College of Arts and Crafts.

Herbert Rieth
The paintings in this cycle are based on Rieth's takes on mythological sources and have served as a way of processing life and world events. The artwork is largely mixed media acrylic painting, but the painting component has become a larger part of the image-making process. The works touch on loss, conflict, aging and ego.

Rieth is an artist and educator based in Oak Ridge, Tennessee. He works in a variety of media and modes, from mixed media fabric work to interactive installation and sculpture, and has shown work internationally and in 25 states of the USA. He received his BA from Indiana University in 2000 and his MFA from the University of Cincinnati. He is an Associate Professor of Visual Arts at Pellissippi State Community College.
Tennessee Valley Unitarian Universalist Church, 2931 Kingston Pike, Knoxville, TN 37919. Gallery hours: M-Th 10-5, Su 10-1. Information: 865-523-4176, www.tvuuc.org