Calendar of Events
Thursday, October 18, 2018
James White's Fort: HearthScares Tours 2018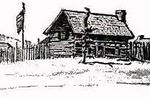 October 18, 2018 — October 30, 2018
7-9 PM
Category: Festivals, special events and History, heritage
October 18, 19, 22, 23, 29, 30 -- 7-9 PM
TICKETS AVAILABLE at https://www.jameswhitesfort.org/jwf-halloween-bash/
Come and join the spirits for a tour of Downtown Knoxville's scariest landmarks. The tours, which last approximately two hours each, will visit the sites of some of Knoxville's best kept secrets. The tour will be about one and a half miles in length. All tours begin and end at James White's Fort located at the intersection of Hill Avenue and Hall of Fame Drive. Ample free parking is available for tour participants at the Fort.
RESERVE YOUR PLACE NOW BEFORE THE GHOSTS AND GOBLINS DO!
James White's Fort, 205 E. Hill Ave, Knoxville, TN 37915. Information: 865-525-6514, www.jameswhitefort.org
Central Cinema: Knoxville Horror Film Fest
October 18, 2018 — October 21, 2018
Category: Film
As many of you know, we got started showing movies through Knoxville Horror Film Fest, and we're coming up on our 10th anniversary this October. We've been a little quiet so far this year because we've been busy launching the theater, but we're excited to finally share expanded details on what we've got planned for our TENTH ANNUAL FESTIVAL October 18-21.
If you're not a horror fan, no worries! We will still be programming other types of films in October, there will just be a lot more scary options than usual.
Central Cinema
1205 N Central St
Knoxville, TN 37917
info@centralcinemaknox.com
Knoxville Symphony Orchestra: Tchaikovsky Violin Concerto

October 18, 2018 — October 19, 2018
7:30 PM
Category: Music
Part of the Knoxville Symphony Orchestra's 2018-2019 Moxley Carmichael Masterworks Series.
This Masterworks performance begins with the historically complex work of Beethoven "Egmont Overture," written as a dedication to the heroism shown by the French nobleman from whom the title is given. The night continues with the music of Tchaikovsky, with a his "Violin Concerto" performed by Robyn Bollinger, honors graduate of the New England Conservatory of Music with a bachelor's and master's degree. Her renowned playing has left her involved in prestigious circles, including a frequented member of the Grammy-nominated string orchestra, A Far Cry. Shostakovich's somber "Symphony No. 5" conducted by KSO Music Director Aram Demirjian.
Thursday and Friday evenings at 7:30 PM at the Tennessee Theatre, 604 S. Gay Street, Knoxville, TN 37902. Tickets and information: 865-291-3310, www.knoxvillesymphony.com
McClung Museum: Sights of Power Lecture Series: Herman Gray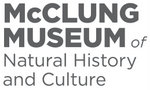 October 18, 2018
5:30-7 PM
Category: Free event, History, heritage and Lecture, discussion, panel
Sights of Power: Race and Visual Culture Lecture Series, Herman Gray
Herman Gray, Professor of Sociology at University of California, Santa Cruz, will give a lecture revisiting assumptions about the struggles over visibility and recognition in television coverage of the civil rights movement, title TBD as a part of the Sights of Power: Race and Visual Culture Lecture Series in conjunction with special exhibition For All the World to See: Visual Culture and the Struggle for Civil Rights.
Professor Gray is one of the foremost scholars of African American popular culture in the United States. His field-defining book Watching Race (1995) and the incisive Cultural Moves (2006) have made an indelible impact across several fields, including African American studies, visual culture studies, sociology, and American studies. His recent scholarship has explored paradoxes of visibility in neoliberalism: what kinds of justice is (not) afforded by recognition and inclusion in contemporary popular culture.
McClung Museum of Natural History and Culture, 1327 Circle Park Dr on the UT campus, Knoxville, TN 37996. Hours: M-Sa 9-5, Su 1-5. Information: 865-974-2144, http://mcclungmuseum.utk.edu
Knoxville Civic Auditorium and Coliseum: Multi-Platinum Rapper Kevin Gates
Category: Music
Multi-platinum rapper Kevin Gates announces his return to live music with the highly-anticipated "LUCA BRASI 3 TOUR" coming to Knoxville on October 18, 2018.
Gates made history with this debut album ISLAH, which was released in January 2016 and cemented Kevin as one of the best-selling hip-hop artists of 2016, second only to Drake. The critically acclaimed debut album was certified platinum by the RIAA for sales in excess of 1 million – 2016's only debut album to receive platinum certification within one year. One of the rare major hip-hop releases to contain no featured artists, ISLAH made an incredible chart debut, entering Billboard's "Top Rap Albums" chart at #1 while also coming in at #2 on the Billboard 200. "ISLAH" received critical acclaim cementing its place as a milestone hip-hop release, named among 2016's top 50 releases by both Billboard and Complex. "'ISLAH' is a sustained and triumphant outpouring," declared Pitchfork in a "Best New Music" 8.5-out-of-10 rave review, "and Gates gives every good, bad, and ugly thing he has. It's by far the best single release of his career." The album earned Gates a nomination for Best Rap Album at the 2017 Billboard Music Awards.

Knoxville Civic Auditorium and Coliseum, 500 Howard Baker Jr Blvd, Knoxville, TN 37915. Information: www.knoxvillecoliseum.com
The Mill & Mine: Gov't Mule
Category: Music
Music starts at 8PM
We want some MULE!!!! Gov't Mule continues to keep the spirit of the Allman Brothers Band alive with their heavy southern rock influences. Creating countless excellent albums and extensively touring for over twenty years, Warren Haynes and the gang sure know how to jam!
The Mill & Mine, 227 W. Depot Avenue, Knoxville, TN 37917. Tickets/information: http://themillandmine.com
Pellissippi State: Fall Choral Concert
Category: Free event and Music
All music performances are in the Clayton Performing Arts Center and are free and open to the public.
Hardin Valley Campus of Pellissippi State: 10915 Hardin Valley Road, Knoxville, TN 37932. Information: 865-694-6405, www.pstcc.edu/arts
Third Thursday Food Truck Park
Category: Culinary arts, food, Free event, Kids, family and Music
At Historic Southern Railway Station, 300 W Depot Ave, Knoxville, Tennessee 37917
Enjoy food, music, beer, and wine at Third Thursday food truck park! Knoxville's best food trucks will be on site, and enjoy free musical performances! Kid and dog friendly!
Each month we will feature different musical performances, and a variety of Knoxville's best food trucks.
Open from 5-10pm! https://www.facebook.com/events/231211084226882/
Tennessee Faith and Justice Alliance: 2018 Faith and Justice University
October 18, 2018
1:00-3:00pm
Category: Classes, workshops and Free event
As part of Tennessee's Annual Pro Bono Month celebration, the Tennessee Faith and Justice Alliance will be hosting the 2018 Faith and Justice University on October 18, 2018 from 1:00 p.m. to 3:00 p.m. at Second United Methodist Church, 1525 Western Avenue, Knoxville, TN 37921. This program is designed to help faith leaders and community partners learn about free legal resources and pro bono help in their area. Faith leaders (both clergy and lay leaders) of any religious tradition, social workers, advocates, access to justice partners, interpreters, court clerks, court administrators, judges, attorneys, law enforcement personnel, and interested community members are invited to attend. 2018 Faith & Justice Universities will be held in Knoxville, Nashville, and Memphis during the month of October 2018.

There is no charge to attend this event.
Please register at https://www.cvent.com/c/express/c6a6746a-360f-4b08-8112-d6e322f01e92.
Art Guild of Tellico Village Meeting with Jeanne Dole
October 18, 2018
9:30 AM - 12:30 PM
Category: Free event and Lecture, discussion, panel
The Art Guild of Tellico Village will have the talented Local artist, Jeanne Dole, as our featured speaker. Jeanne recently taught watercolor aboard Cunard's Queen Victoria--her presentation will give insights on this experience. For two weeks, her classes on the cruise ship created paintings inspired by Mediterranean ports-of-call in Portugal, Spain, Italy, and Corsica. At home, Jeanne's watercolor subjects often come from world travel where she connects with the drama and beauty of nature and quaint architecture. She is a member of the Tennessee Watercolor Society, the Knoxville Watercolor Society, and the Fountain City Art Guild. She exhibits her paintings in regional shows. Examples of her work appear on Artist Sites(http://artistsites.org/jeannedole/).
Top floor of the Tellico Village Yacht Club. Refreshments: Light refreshments and beverages will be served before the speaker presents. For more information please go to www.artguildtellicovillage.org.
Knoxville History Project: The Surprising Origins of Knoxville-area Football
Category: Free event, History, heritage and Lecture, discussion, panel
"The Surprising Origins of Knoxville-area Football," our monthly talk at Maple Hall. (Rescheduled from September)

We'll be talking about how our favorite (?) sport arrived in Knoxville, through some surprising twists involving an Ivy Leaguer and a Japanese student in the 1880s and early '90s. We'll be holding this discussion about football, by the way, on the site of what we believe to be the origin of team sports in East Tennessee.
As always, this is a free event with food and beverages available for purchase. 21+ only. At Maple Hall, 414 S. Gay Street.
Knoxville History Project: 865-300-4559, www.Knoxvillehistoryproject.org
Ewing Gallery: Oyler Wu Collaborative
October 17, 2018 — October 31, 2018
Category: Exhibitions, visual art, Fine Crafts and Free event
The Ewing Gallery is excited to collaborate with the UT College of Architecture and Design to bring an exhibition of work by the Oyler Wu Collaborative to Knoxville. This exhibition features original drawings, documentation of large-scale projects, digital drawings, models, and 3D printed jewelry from Jenny Wu's line, Lace.
Oyler Wu Collaborative is an experimental architecture and design firm located in Los Angeles, California. The office approaches architecture and design with a critical and rigorous intent that challenges the typical vision of the built environment. Recent works encompass a variety of scales, from products and installations to residential and institutional buildings. Oyler Wu was selected by the city of L.A. to be a part of the design team for the Los Angeles River Bikeway/Greenway project.
Dwayne Oyler and Jenny Wu established their practice in 2004. Since then, Oyler Wu Collaborative has been published globally and is recognized for its excellence in architectural design, research, and fabrication. Projects recently completed include: the 3D printing showroom and office space for 3DS Culinary in Hollywood, CA; the Stormcloud pavilion for SCI-Arc 40th anniversary event; the Cube, the winning pavilion entry for the Beijing Biennale; Taipei Sales Center, a 5 story commercial building; as well as a 16 story residential tower in Taipei, Taiwan.
Gallery hours:
M, T, W, F: 10am - 5pm
TR: 10am - 7:30PM
SUN: 1-4PM
Ewing Gallery, 1715 Volunteer Blvd on the UT campus, Knoxville, TN 37996. Information: 865-974-3200, www.ewing-gallery.utk.edu