Calendar of Events
Tuesday, October 9, 2018
Great Smoky Mountains Heritage Center: Tuesdays @ Two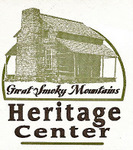 October 9, 2018 — October 16, 2018
2 PM
Category: History, heritage and Lecture, discussion, panel
Join us Tuesdays at 2pm at the Great Smoky Mountains Heritage Center Auditorium for fun and informative programs on history, nature, folk lore, music and more! Made possible by a grant from First Tennessee Foundation, this weekly afternoon coffee social is FREE for GSMHC Members and to non-members with paid admission. Programs for the Fall 2018:

Oct 9 - Ben Miller - Underground Streams of the Smokies
Oct 16 - Jan Hazel - Warning On the Wind
Great Smoky Mountains Heritage Center, 3/4 mile east of traffic light at the Highway 321 and 73 intersection towards the Great Smoky Mountains National Park, Townsend, TN. Hours: M-Sa 10-5. Information: 865-448-0044, www.gsmheritagecenter.org
Knoxville Civil War Roundtable Speaker
Category: History, heritage and Lecture, discussion, panel
Oct 9 --- John Marszalek, H & A, "The Winning Combination: Grant & Sherman"
The Knoxville Civil War Roundtable is a organization dedicated to remembering and studying the Civil War in East Tennessee. Meetings of the KCWRT are held at the Bearden Banquet Hall (5806 Kingston Pike). A dinner buffet is served at 6:30 p.m. Cost is $15.00 for members and $17.00 for nonmembers. Reservations must be made or cancelled not later than 11:00 am on the day before the meeting. Call (865) 671-9001 to make or cancel reservations. Roundtable business is conducted at approximately 7:15 p.m.
A guest speaker, normally an author, educator, or historian of national prominence in his or her field, speaks for approximately one hour, on some aspect of the American Civil War. Additional information about this month's speaker can be found in the current issue of The Scout's Report. This address is followed by a brief question and discussion period. Cost (for those not dining) is $3 for members and $5 for nonmembers.
The normal schedule of events at each meeting is as follows:
6:30 p.m. - Buffet Dinner
7:15 p.m. - Roundtable Business
7:30 p.m. - Speaker + Questions/Discussion
8:45 p.m. - Adjournment
https://kcwrtorg.wordpress.com/2018/03/07/updated-speaker-schedule-through-january-2019/
The Mill and Mine: Father John Misty
Category: Music
Coming to The Mill and Mine Tuesday, October 9!
What's left to say about Father John Misty? The singer-songwriter blends his hilarious lyrics with mesmerizing psych-folk resulting in pure magic. Oh yeah, and he's coming to Knoxville this fall! This one will go fast!
The Mill & Mine, 227 W. Depot Avenue, Knoxville, TN 37917. Tickets/information: http://themillandmine.com
Bijou Theatre: Bahamas
Category: Music
Earthtones is the newest and totally most best album yet from Bahamas, aka me, Afie Jurvanen.
I wasnt feeling too inspired in 2016. I'd been in a seemingly unbroken cycle of recording and touring for 6 years. I know, youre saying to yourself thats so clich, all musicians complain about being tired... But wait, theres more! Not knowing exactly what type of album to make, I was feeling pretty low. But at that very moment, my longtime manager and confidante Robbie Lackritz called and said dude, you should make an album with Dangelos rhythm section. And just like that, the juices were flowing and the songs started coming.I wrote songs about having success, having kids, and having depression. I wrote songs about going on tour, going back in time and going in circles. I wrote songs about my other worldly wife, my jerk dad and my garbage relationship with my brother. Crazy right?! In Sept of 2016 I flew to Los Angeles and spent three days in the studio with the bass boss Pino Palladino and the titan of time keeping, Mr. James Gadson. No rehearsals, no charts, no rules. We worked fast and came away with 10 songs that sounded fresh and strange and warm and free of any genre. The results were so inspiring to me that I quickly pulled my road band (Felicity Williams, Christine Bougie, Darcy Yates, Jason Tait, Don Kerr) into a Prague studio to record a few more songs. And heres the best part...the whole thing is produced by my longtime producer and confidante Robbie Lackritz, so you know the sound is correct, totally modern and completely familiar at the same time.Whoa! I know! Youre saying to yourself wait what? The same Robbie from earlier?? Yes! Its a story about friendship come full circle, and how great it is to have someone in your life that can lift you up when youre feeling down.It's a very positive album about having a joie de vivre for the joys of life. Okay, full disclosure...there's a few slow jams too...Hope you enjoy the music as much as I enjoyed making it.
Bijou Theatre, 803 S. Gay Street, Knoxville, TN 37902. Information/tickets: 865-522-0832, www.knoxbijou.com, www.ticketmaster.com
UT School of Music: Edison Piano Trio - CANCELLED
Category: Free event and Music
Due to unforeseen circumstances, the following concert has been cancelled (10/05/18):
Edison Piano Trio
Faculty recital; featuring Kevin Class-piano, Geoffrey Herd-violin, and Wesley Baldwin-cello
Natalie Haslam Music Center
8pm
UT School of Music: Unless otherwise noted, concerts are FREE and open to the public. The Alumni Memorial Building located at 1408 Middle Drive on the UT campus. (The James R. Cox Auditorium is located in the Alumni Memorial Building.) The Natalie Haslam Music Center is located at 1741 Volunteer Blvd on the UT campus. *For individual or small group performances, please check the web site or call the day of the event for updates or cancellations: 865-974-5678, www.music.utk.edu/events
Random Acts of Flowers: Flowers After Hours
October 9, 2018
6:00-8:00pm
Category: Classes, workshops
Local floral designer Danny Busler from CACHEPOT Floral and Garden will instruct participants in a hands-on demonstration of basic floral design. Each attendee will produce a floral arrangement they will take with them and a second arrangement that will be delivered to an ill or elderly member of our community, adding enrichment to RAF's mission of delivering hope and kindness.
Tuesday, October 9, 2018 6-8pm
3500 Workman Rd. Suite 101B
Knoxville, TN 37921
The $35 ticket price includes container, flowers, and instruction on floral arranging.

Tickets and information at knoxville.randomactsofflowers.org/events/flowers-after-hours/
Knoxville Internationals Network: Fall Fun Day
Category: Festivals, special events, Free event, Kids, family and Music
COMMUNITY EVENT!
KIN is partnering with Bridge Refugee Services, Centro Hispano, Great Schools Partnership, Muslim Community of Knoxville, Smokey Mountain Boy Scouts and YWAM Knoxville for Fall Family Fun Day during Knox County Schools Fall Break. This is a great opportunity for children make new friends, enjoy outdoor activities, music, games, crafts and more! Free small snacks & water! All children must come with an adult.
At Northwest Middle School, 5301 Pleasant Ridge Rd. Free! Event flyer: http://d31hzlhk6di2h5.cloudfront.net/20180927/b2/2b/d8/a8/183e2b8ab40952b18e26529e/Fall_FUN_Day__2018_-_English.pdf
Pellissippi State: Ashley Addair and Terra Madre Ceramics Collective
October 8, 2018 — October 26, 2018
Category: Exhibitions, visual art, Fine Crafts and Free event
Visual artist Ashley Addair of Knoxville joins 15 local clay artists in a new exhibit at Pellissippi State Community College.
"Ashley Addair and Terra Madre: Women in Clay" will be on display at the College's Bagwell Center for Media and Art Gallery on the Hardin Valley Campus Oct. 8-26, with an opening reception with the artists scheduled for 3-5 p.m. Wednesday, Oct. 10.
The exhibit, the latest installment in The Arts at Pellissippi State, is free and open to the public. Gallery hours are 10 a.m.-6:30 p.m. Mondays through Fridays.
"It's going to be a busy show, and it's going to be full," said Pellissippi State Professor Jeffrey Lockett, program coordinator for Art. "The artists will take up different spaces within the Gallery, with the Terra Madre works displayed on pedestals and Ashley's works on the walls." Addair is a visual artist and an active member of the arts community in Knoxville. Her paintings are collected internationally. Terra Madre is a juried group of women clay artists living and working in the Knoxville area. Their work ranges from functional to sculptural and from traditional to whimsical. "Many Terra Madre members are or have been influential educators in the clay field locally, regionally and nationally," said Lisa Kurtz, an adjunct fine arts instructor at Pellissippi State whose work will be included in the upcoming exhibit. "They teach or have taught clay at a variety of locations including elementary and secondary schools, colleges, craft centers, workshops and churches."
Other Terra Madre teachers whose clay work will be featured at Pellissippi State include Amanda Bonar, Judy Brater, Jane Cartwright, Pat Clapsaddle, Valerie Eiler, Lynn Fisher, Annamaria Gundlach, Pat Herzog, Ellie Kotsianas, Wendie Love, Sandra McEntire, Jackie Mirzadeh, Jessica Stewart and Rikki Taylor.
"Both Ashley's and the Terra Madre artists' works showcase immediate reactions to the media they use," Lockett said. "With clay, you squeeze it and shape it while Ashley's paintings are often stream of consciousness. Sometimes these works are well thought out. Sometimes they are more spontaneous."
Bagwell Center Gallery hours: M-F 10-6:30.
Hardin Valley Campus of Pellissippi State: 10915 Hardin Valley Road, Knoxville, TN 37932. Information: 865-694-6405, www.pstcc.edu/arts
Kids In The Arts Fall Camp
October 8, 2018 — October 12, 2018
Category: Classes, workshops, Dance, movement, Exhibitions, visual art, Festivals, special events, Fine Crafts, Kids, family, Music and Science, nature
We offer a kids camp, usually a week long, typically for ages 5-12. We tailor the lessons to multiple ages by working together in whole-group instruction or by splitting up into smaller groups to maximize learning. We spend the day together creating art through various art forms like music, improv games, visual art and dance. We meet-up at the end of the day and share our experiences in a cool down meditative share time. Our mission is to promote cooperation and the love of learning through art, craft and creativity! Through exploration of self we will find common ground in each other.
​
At The Birdhouse, 800 N 4th Avenue, Knoxville, TN 37917.
9 AM - 4 PM daily. Rates: $235 or $55/day
http://kidsinthearts.weebly.com
Tomato Head: Featured Artist Gay Bryant
October 7, 2018 — December 3, 2018
Category: Exhibitions, visual art and Free event
Gay Bryant's work is on exhibit at the downtown Knoxville Tomato Head from October 7th thru November 4th and at the West Knoxville Gallery Tomato Head from November 5th thru December 3rd.
Aristotle spent a lot of time thinking about the human drive to control circumstances that interfere with a happy, safe, and productive life. As silly as it might sound, the philosopher was describing the same basic urge that impels us to insulate our houses and to buy insurance – we like to have a buffer between us and misfortune. Of course, at some level and in some circumstances, control is impossible. Often the only seeming answer is acceptance which means letting go of control and hoping for the best. Relationships can be like that. Watercolors can be the same.
In fact, if you talk to as many artists as we do, you'll find that many of them believe that their work guides them (not the other way around) and that the best thing they can do is to just get out of the way. Artist Gay Bryant feels that way, at least some of the time: "Mostly I work in watercolor. And the key is letting go, to let the paint do its thing."
And while it may appall some ancient Greeks and more than a few control freaks among us, her ability to trust in fate or good luck or providence (or whatever you want to call it) leads Bryant to more than a few beautiful places. Her nature paintings are evocative without being dogmatic; the gentle patterns recall a presence, a sense of being there, but they're not so specific that you can't imagine being there yourself. In fact, you may feel compelled to visit Alum Creek or Icewater Spring at dawn to experience Bryant's subjects with your own eyes.
Read more about the artist and her work: http://thetomatohead.com/gay-bryant/
Tomato Head, 12 Market Square (865-637-4067) and 7240 Kingston Pike, Suite 172 (865-584-1075), in Knoxville. http://thetomatohead.com
Zoo Knoxville: $10 Admission
October 6, 2018 — October 12, 2018
Category: Kids, family and Science, nature
Zoo Knoxville invites guests to make a day at the zoo part of their Fall Break plans with a special $10 admission price. Through Oct. 12, 2018, general admission tickets to Zoo Knoxville are $10 for visitors ages 4 and up. Tickets may be purchased online using the promo code FALL18 or at the zoo's ticket window during business hours.
Visitors can make some new friends in Gibbon Trails and Langur Landing in the Boyd Family Asian Trek and be immersed in a 360 degree experience with playful primates. The habitats are designed with multiple viewing levels that allow langurs and gibbons to pass directly over the heads of visitors or be eye-to-eye with them in a 60-foot-tall treehouse accessible by a suspension bridge. The new expansion also allows soaring views of Tiger Forest, home to critically endangered Malayan tigers.
The zoo also offers a daily schedule of animal encounters throughout the park, giving visitors the opportunity to meet animal ambassadors and talk with staff to learn about the animals who call Zoo Knoxville home.

This offer is valid for tickets purchased through Oct. 12, 2018. Tickets can be purchased at the zoo's ticket window during business hours or online at zooknoxville.org. Tickets may be used any time before December 31, 2018. This offer cannot be combined with any other coupon or discount.

Zoo Knoxville is a nonprofit entity situated on 53 wooded acres just east of downtown Knoxville. Zoo Knoxville features exhibits of wild animals in natural habitats and is world renowned for its efforts in conservation and species survival. Zoo Knoxville is nationally accredited by the Association of Zoos and Aquariums (AZA) and is committed to the highest standards in animal care and well-being, ethics, conservation, and education. Knoxville's largest attraction, the zoo is open every day except Christmas Eve and Christmas Day. Currently, the zoo is open daily from 10:00 a.m. until 4:00 p.m. Admission and ticket sales stop one-hour before the zoo closes. For more information visit zooknoxville.org.