Calendar of Events
Saturday, October 27, 2018
Knoxville Children's Theatre: Shakespeare's "Macbeth"
October 27, 2018 — November 11, 2018
Category: Kids, family and Theatre
The Bard's shortest and spookiest play comes to life on KCT's stage. A chance for teens to see Shakespeare interpreted by their peers...
A brave soldier named Macbeth receives a prophecy that he will one day be King of Scotland. Consumed by ambition and spurred to action by his wife, Macbeth carries out a murderous plot, allowing him to seize the throne. But the couple are wracked with guilt and paranoia, which lead to darker and darker crimes, ushering the couple into the realm of madness. Widely read in area high schools, Shakespeare's shortest tragedy is a cautionary tale about the damaging psychological effects of unchecked ambition.
CHANGE OF OPENING - SHAKESPEARE'S MACBETH TO OPEN OCTOBER 27
The live play will be performed October 27 through November 11:
Sat., October 27 at 1 PM ONLY
Sun., October 28 at 3 PM
Thurs., November 1 at 7 PM
Fri., November 2 at 7 PM
Sat., November 3 at 1 PM & 5 PM
Sun., November 4 at 3 PM & 7 PM
Thurs., November 8 at 7 PM
Fri., November 9 at 7 PM
Sat., November 10 at 1 PM & 5 PM
Sun., November 11 at 3 PM & 7 PM
The play is performed by 19 talented young actors, from ages 12 to 17. Dale Gross, a student at Sweetwater High, will portray the doomed Macbeth, and Lauren Rymer, a student at Bearden High, plays Lady Macbeth.

KCT Academy Director Dennis E. Perkins will direct the production. Local fight choreographer Carolyn Corley is the combat director. TICKETS are $12 per Adult, $10 per child. Reservations are strongly recommended. Group rates are available for groups of 12 or more. To obtain a group rate, reservations must be placed by telephone. Knoxville Children's Theatre, 109 E. Churchwell Avenue, Knoxville, TN 37917. Information: 865-208-3677, www.knoxvillechildrenstheatre.com
Rose Center Council for the Arts: Mountain Makins Festival
October 27, 2018 — October 28, 2018
Category: Culinary arts, food, Dance, movement, Exhibitions, visual art, Festivals, special events, Fine Crafts, Free event, Kids, family and Music
Mountain Makins is an award-winning festival which started in 1976 as a way to raise funds to save historic Rose School. The festival continues to support the preservation of the Rose School building, provides Arts Education for residents of 5 counties, and serves to keep Appalachian history and culture vibrant and alive for generations to come. Festival goers come year after year, from distances far and wide, to immerse themselves in the very best of Appalachian culture, food, music, dance, crafts, artwork, and fun!
The celebration begins with a Preview Party on Friday, October 26. Advance-only tickets for this special event are $25. Guests will be treated to a gourmet buffet and exclusive early-bird shopping. Additionally, Preview guests are admitted to the festival free on both Saturday and Sunday. (Festival Hack--Preview Tickets bring best value and access to the festival.)
All weekend, artisans will exhibit throughout the historic building and the surrounding grounds. Authentic craftspeople, carefully selected through a rigorous jury process, are on hand to demonstrate folk-life skills, giving guests -young and old- a chance to see traditional basket weaving, blacksmithing, apple butter making, broom making, beekeeping, woodturning and other necessities of frontier life in Appalachia. The historic Rose Center and surrounding grounds are filled with high-quality, hand-made pottery, glasswork, jewelry, wood carving, soaps and lotions, fine art, fiber art, folk art, candles, wreaths, soft sculpture, baskets, toys and much, much more.
Visitors can also listen to live bluegrass, newgrass and old time music, "set a spell" in the storytelling tent, enter a drawing for the 2017 Mountain Makins Quilt, see more than a dozen dance groups, talk with local authors, and let their children paint a pumpkin, ride a pony, and more. We look forward to seeing you this year, ...and the next,...and the one after that. It is a fall family tradition that must be experienced to be appreciated.
The Rose Center, 442 West Second North St., Morristown, TN, 37814. Information: 423-581-4330, https://www.rosecenter.org/mountain-makins
James White's Fort: 8th Annual Halloween Bash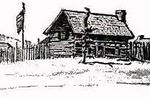 Category: Festivals, special events, Fundraisers and History, heritage
Haunt the Fort! Advanced Tickets Available at https://www.jameswhitesfort.org/jwf-halloween-bash/
Make the Fort your first stop of the night, or spend the evening with us. Spooky surprises await you at Knoxville's premier Halloween Event: the Fort's Halloween Bash!
The Fort will be transformed into a scary landmark for an evening of Halloween costumes and fun. Come dressed in your most impressive costume! Proceeds benefit preservation at James White's Fort. Cash bar with beer, wine and cocktails. Free gourmet finger foods. Costume contest with a photo area to post your costume pics. Tickets are only $20 and include one free drink of your choice. Must be 21 or over to attend.
James White's Fort, 205 E. Hill Ave, Knoxville, TN 37915. Information: 865-525-6514, www.jameswhitefort.org
Town of Farragut: Post Race Party
Category: Festivals, special events and Kids, family
On Saturday October 27, the Town of Farragut and SHOP FARRAGUT will host the next Planet Fitness "Post Race Party!"- of the Knoxville Track Club's Farragut, TN13.1/Relay/5K/Kids Run. In the parking lot of Village Green Shopping Center, 11441 Kingston Pike, Knoxville, we will create a festive atmosphere for the start and finish of this annual race which has become a Farragut Tradition.
For more information please visit: http://www.farragutbusiness.com/.
Tree Veneration Art workshop: Between the Crown & Ground
October 27, 2018
9 AM - 12 PM
Category: Classes, workshops and Science, nature
Venerate: to regard with reverential respect or with admiring deference
In this series of seasonal workshops at the Knoxville Botanical Gardens & Arboretum, Gerry Moll will lead an artistic investigation into our relationship with trees. Participants will explore both historic and modern cultural and aesthetic traditions honoring trees and create temporary art installations venerating trees on the Arboretum grounds.
Gerry Moll lives and works as an artist, naturalist and gardener in Knoxville TN. He received an MFA in sculpture from the University of Michigan, is the founder of Mollworks studio and co-founder of the Native Plant Rescue Squad.
No trees will be permanently altered or damaged during the installation of these temporary installations. Good photographic documentation will be a critical part of the artistic process so please bring your cameras.
---
This workshop uses natural materials to create dynamic installations in the branches of trees. We will be focusing our attention on the transient sculptural forms that arise during the natural process when tree limbs fall and sometimes are arrested in a temporary state of suspension before arriving on the ground. Participants will be creating a kinetic branch installation honoring this process in a tree of their choosing. All supplies will be provided, but please bring a sharp pocket knife if you have one. Please wear comfortable work clothes as we will spend most of our time creating art installations.
---
Visit http://knoxgarden.org or call 480-239-0506 for more information.
Historic Ramsey House: A Paranormal Event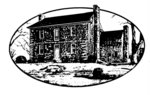 October 27, 2018
Starting at 7 PM
Category: Festivals, special events and History, heritage
Did you hear something? Was that someone I saw standing in the window? Can you hear children's laughter or maybe the sounds of hymns being sung? Over the years we have had many reports of unexplained sightings or incidents at our 1797 stone home of Francis Alexander Ramsey and his family. This is your chance to accompany a professional paranormal investigation team as they look for signs of spiritual presence. You will also get to view monitors as others go through the house. There will be state of the art equipment and guides to interpret exactly what is taking place. See if you can discover who or what may be lurking. Reservations required.
Ticket price $12 (Members $10). Call to reserve your scheduled time. Reservations will be based on scheduling 6 people every 15 minutes. Payment will hold reservation time. Please call office for details.
Historic Ramsey House, 2614 Thorngrove Pike, Knoxville, TN 37914. Information: 865-546-0745, www.ramseyhouse.org
Knoxville Writers Guild: Creating Great Dialogue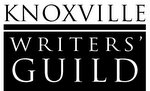 October 27, 2018
10:00am-12:00pm
Category: Classes, workshops
Creating Great Dialogue, October 27, 2018, 10:00 am - 12:00 pm at Central United Methodist Church, 201 3rd Avenue, Knoxville, Tennessee, 37917.
Julia Watts is a successful writer of novels, short stories, and Young Adult Fiction. She knows what makes dialogue work—and what makes it drag. You'll see how to use (and not use tags), tricks for showing (not telling), pacing, and crafting dialogue that works on multiple levels: illustrating character, moving the plot, providing exposition, expressing theme and just plain being a great read. Open to all writers, all stages, all genres.
For more information and registration please visit www.KnoxvilleWritersGuild.org.
Knoxville Writers' Guild meetings take place at Central United Methodist Church's Fellowship Hall, 201 E. Third Avenue, Knoxville, TN 37917.
UT Gardens: Bewitching Beasts
Category: Festivals, special events, Kids, family and Science, nature
Bats, raccoons, owls, possums, flying squirrels, and other nocturnal "beasts" come alive at night while we are sleeping. Join us in the Garden for Bewitching Beasts – your chance to learn about and perhaps get to view some of these elusive animals and insects! Children and their parents are invited to dress up in costumes, enjoy food-free trick or treating, and take part in arts and crafts, raffles, and demonstrations throughout the garden. The event is designed to avoid the feared sugar rush and allow those with food allergies to participate in safe, seasonal, food-free activities. Prepare to be Bewitched! Cost: $8 per child (12 and under) Tickets are only needed for children. Preregistration is required. Registration will be available soon.
UT Gardens, Chapman Drive, Knoxville, TN 37996. Information: 865-974-7151, https://ag.tennessee.edu/utg/Pages/default.aspx
Knoxville Symphony League Elegant Dining: Mercedes-Benz to Music
Category: Culinary arts, food, Fundraisers and Music
Part of the Elegant Dining Series and open to everyone.
At Mercedes-Benz of Knoxville, 20131 Parkside Dr.
Experience an evening with friends while visiting the newly renovated showroom and facility of Mercedes-Benz of Knoxville. Enjoy various wines while listening to the Knoxville Symphony String Quartet and sampling various hors d'oeuvres. See the latest Mercedes models and have your photo taken in your favorite showroom vehicle.
$65/person, limit 35 guests
Menu: caprese pick, puff pastries stuffed with homemade chicken salad, ham roll-ups, spinach and artichoke dip with toasted rounds and assorted crackers, spiced tea, coffee, sparkling red and white wines
https://www.knoxvillesymphony.com/event/381/mercedes-benz-to-music-elegant-dining/
East Tennessee Historical Society: Monsters at the Museum
October 27, 2018
11 AM - 2 PM
Category: Exhibitions, visual art, Festivals, special events, Free event, History, heritage and Kids, family
Join the East Tennessee Historical Society for a spooky event highlighting the "monsters" and superstitions that have called East Tennessee home over the years. From the wampus cat to eerie Victorian mourning traditions, we'll delve into the region's history of sightings and folklore! The event will feature a variety of Halloween-themed children's games, crafts, and storytelling. Children will Trick-or-Treat at various stops around the East Tennessee History Center, and costume contests will take place on the hour with prizes for most creative, funniest, and scariest costume, so dress to impress!
Museum admission is free during the Monsters at the Museum event. Exhibits currently on view include the feature exhibition A Home for Our Past: The Museum of East Tennessee History at 25, an East Tennessee Streetscape and Corner Drug Store, and Voices of the Land: The People of East Tennessee, a look at 300 years of history, from the Cherokee to the 1982 World's Fair.
Monsters at the Museum events are free and open to the public.
East Tennessee Historical Society, 601 S. Gay Street, Knoxville, TN 37902. Museum hours: M-F 9-4, Sa 10-4, Su 1-5. Information: 865-215-8824, www.easttnhistory.org
Bijou Theatre: 25th Anniversary Screening of Hocus Pocus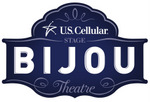 Category: Film
Hosted in Partnership with Feral Feline Friends

Adopt your own Binx at the pop-up cat adoption in our Gallery upstairs before or after the movie! You can also donate canned wet cat food at the door.
Bijou Theatre, 803 S. Gay Street, Knoxville, TN 37902. Information/tickets: 865-522-0832, www.knoxbijou.com, www.ticketmaster.com
Ijams Nature Center: Halloween Event - Ijams' Prison Break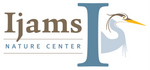 Category: Festivals, special events, Kids, family and Science, nature
Ready to rid Mead's Quarry of some nasty invaders while having fun and collecting some candy?! Join Ijams Nature Center for a BRAND NEW Halloween event for families, Ijams' Prison Break! Your family will have 30 minutes to defeat some spooky monsters as you conquer Pink Marble Trail with the help of trained guides on Saturday, Oct. 27, from 6-9 p.m. Costumes are welcome, but not required. Please note that the trail is gravel with some small rocks and tree roots; strollers and wagons are not recommended. Walks will leave the Quarry parking lot every 30 minutes. Register online to be a part of this unique Halloween event.

Please register for your walk time through Eventbrite.com. The fee for this program is $8 for individuals or $25 for families. Family tickets cover up to 2 adults and 4 children under the age of 18. Please contact Jeremy Clothier at jclothier@ijams.org, or call (865) 577-4717 ext. 127 if you have any questions. http://ijams.org/events/special-event-ijams-prison-break/
More events at http://ijams.org/events/. Ijams Nature Center, 2915 Island Home Ave, Knoxville, TN 37920. Hours: Grounds and trails open during daylight hours. Call for Visitor Center hours. Information: 865-577-4717, www.ijams.org