Calendar of Events
Tuesday, October 16, 2018
Knoxville Jazz Orchestra: Meet Me in Harlem with Catherine Russell
Category: Music
Harlem, New York was the place to be in the 1920s and 30s. The dance floors and speakeasies played host to a musical revolution that soon captured the imagination of the entire world. Giants like Louis Armstrong, Duke Ellington, Fats Waller and Bessie Smith roamed the landscape, creating the soundtrack to what became known as the Jazz Age. With acclaimed vocalist Catherine Russell as tour guide, we'll take a trip back in time where folks dress to the nines, swing that music and dance the night away.
At the Bijou Theatre, 803 South Gay Street, Knoxville, TN, 37902. Knoxville Jazz Orchestra: 865-573-3226, www.knoxjazz.org
UT Arboretum Society: Turtle Expert to Speak
Category: Free event, Lecture, discussion, panel and Science, nature
Renowned turtle expert, George L. Heinrich will speak at Roane State Community College, 701 Briarcliff Ave, Oak Ridge, TN 37830 Tuesday, October 16th, City Room, 7:00 p.m. There is no charge for the lecture, but contributions to defray UT Arboretum Society program costs are always accepted. A special thanks goes to John Byrd and CRESO (Clinch River Environmental Studies Organization) for helping sponsor these programs.
The program is entitled, "The Big Turtle Year: Celebrating Wild Turtles Across the United States." Turtles play significant ecological roles and are visible elements in many habitats. A long list of diverse threats to species globally has contributed to ~59% of all turtles being threatened with extinction. Working in negative synergy, these threats present broad and immediate conservation challenges for one of the most endangered wildlife taxa in the world. Despite the urgency of the situation, opportunities for conservation are abundant and the charismatic attraction of turtles makes them an excellent group for education and outreach efforts to enhance ecological, conservation, and environmental awareness. The United States is the most turtle-rich country (62 species and 89 terminal taxa), with many taxa of conservation concern. While species from areas such as Asia, South America, and Madagascar often receive the majority of conservation attention, the plight of species within the U.S. quietly goes unnoticed. The goal of The Big Turtle Year initiative is to increase awareness regarding the status of these often overlooked species and to emphasize their rich diversity, natural history, and conservation. Throughout 2017, Florida Turtle Conservation Trust researchers visited numerous sites accompanied by other biologists and conservationists in an effort to see as many species as possible during a single year, while examining threats and conservation actions needed.
To learn more about this program or the UT Arboretum Society, go to www.utarboretumsociety.org. For more information on the program, call 865-483-7277.
Knoxville Symphony League Elegant Dining: A Southern Colonial Breakfast
Category: Culinary arts, food and Fundraisers
Part of the Elegant Dining Series and open to everyone.
At 5325 Hickory Hollow Rd.
Breakfast in the colonial south was always happy and hearty. Set yourself down to enjoy country cooking at its best. While you indulge, Gay Lyons, editor of VIP Knoxville magazine and chef extraordinaire, will regale us with tales of the biscuit and its history and role in Southern cooking.
$45/person, limit to 16 guests
Menu: biscuits, gravy and apple butter, cheesy sausage casserole, ham, baked fruit casserole, grits, coffee and mimosas
https://www.knoxvillesymphony.com/event/380/a-southern-colonial-breakfast-elegant-dining/
The Hive: Lady Bosses of Knoxville: Fashion
Category: Festivals, special events
11:45am-1pm
Continuing the lunch series presented by The Hive, join us every other month for Lady Bosses of Knoxville, featuring lunch and a roundtable discussion with women leading the charge in all things K-Town: from the creative sphere and the professional world, to building your brand, local activism, and more. Celebrate the women who are enriching Knoxville and build your community of fellow lady bosses in return!
For the October roundtable, we'll be highlighting 4 women from the fashion field: Brianna Lamberson, Sarah McAffry of StateMint, Alaina Smith of Cold Gold, and Rachael Wedekind of You Own The Look. Lunch will be catered Brown Bag's classic menu, which includes baby spinach salad with fresh berries, mandarin oranges and poppyseed dressing, grilled chicken breast, red skin mashed potatoes, rolls and brownies. Tea and water will be provided.
https://www.eventbrite.com/e/lady-bosses-of-knoxville-fashion-tickets-50765377611
Ijams Nature Center: Ijams' Gallery Presents Amy Broady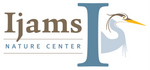 October 15, 2018 — October 27, 2018
Category: Exhibitions, visual art and Free event
Come by Ijams this October to dive into Amy Broady's gorgeous pen and ink works! Broady's whimsical patterns use positive and negative space to create a mesmerizing landscape of abstract design, allowing the viewer to have an almost meditative experience. You don't want to miss these intricate, delicate pieces!
More events at http://ijams.org/events/. Ijams Nature Center, 2915 Island Home Ave, Knoxville, TN 37920. Hours: Grounds and trails open during daylight hours. Call for Visitor Center hours. Information: 865-577-4717, www.ijams.org
TVUUC Gallery: Exhibition by Randy Arnold and Herbert Rieth
October 14, 2018 — December 13, 2018
Category: Exhibitions, visual art and Free event
Art Exhibit at Tennessee Valley Unitarian Universalist Church - Free and open to the public
Reception Friday, October 19, 6:00 to 7:30 pm. Artists' talks at 6:30 pm.
Randy Arnold: Blurring the Line
Arnold's work often derives from personal experiences and contemporary or historical contexts. He is interested in patterns constructed by belief systems and the evolution of their physical manifestations. He attempts to illuminate these various structures as they express themselves in nature and the human condition. There is a blurring of the line between these distinct paradigms, yet they are synchronistically connected through layers of ancient and present.

Born in St. Louis, Missouri, Arnold has made his way through life along the path of the Lewis and Clark trail, via Wisconsin, South Dakota, Oregon, and finally Knoxville, Tennessee. He works at the Three Rivers Market cooperative and as a teacher at Pellissippi State Community College. His passion has always been art, from the age of six, when he became interested in drawing people and maps of the world. He has a BFA from Columbia College Art School, Columbia, Missouri, and an MFA in printmaking from the University of South Dakota. He was an artist in residence at the Oregon College of Arts and Crafts.

Herbert Rieth
The paintings in this cycle are based on Rieth's takes on mythological sources and have served as a way of processing life and world events. The artwork is largely mixed media acrylic painting, but the painting component has become a larger part of the image-making process. The works touch on loss, conflict, aging and ego.

Rieth is an artist and educator based in Oak Ridge, Tennessee. He works in a variety of media and modes, from mixed media fabric work to interactive installation and sculpture, and has shown work internationally and in 25 states of the USA. He received his BA from Indiana University in 2000 and his MFA from the University of Cincinnati. He is an Associate Professor of Visual Arts at Pellissippi State Community College.
Tennessee Valley Unitarian Universalist Church, 2931 Kingston Pike, Knoxville, TN 37919. Gallery hours: M-Th 10-5, Su 10-1. Information: 865-523-4176, www.tvuuc.org
The WordPlayers: Gulf View Drive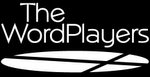 October 11, 2018 — October 26, 2018
Category: Theatre
The WordPlayers presents Gulf View Drive, a serio-comedy by Arlene Hutton, October 11- 26 at Erin Presbyterian Church.

Gulf View Drive is an engaging, glimpse of life story set in the 1950s. Just as everything begins to come together for Raleigh and May, family tensions start to bear down like the heavy heat of Gulf Coastal Florida, where they just bought their first home. Their dream house shrinks as relatives descend carrying their own baggage. Questions concerning race, segregation, and traditional values seep into their lives, challenging them and testing their love for one another. Entertaining and moving, the revelatory Gulf View Drive will have you sitting on the screened-in porch in the middle of the hilarity, irony, and tension. (Suggested for ages 13+)
Oct. 11, 12, 18, 19, 25, 26 @ 7:30 p.m., October 14 & 21 @ 2:30 p.m. at Erin Presbyterian Church, 200 Lockett Rd., Knoxville. Tickets, $10-$15, are available online at wordplayers.org and at the door. Thursdays are Pay What You Can Nights. Call 865.539.2490 for more information.
Theatre Guild of Morristown: War of the Worlds – the Panic Broadcast
October 11, 2018 — October 19, 2018
Category: Theatre
Adapted by Joe Landry
LIVE RADIO PLAY adaptation of THE WAR OF THE WORLDS. It's a great Theatre experience featuring the entire original script from Orson Welles and Howard Koch as well as additional material detailing the turmoil and hysteria the broadcast created.
Performed at The Rose Center, 442 West Second North St., Morristown, TN, 37814. Information: http://www.theatreguildinc.org/
Great Smoky Mountains Heritage Center: Tuesdays @ Two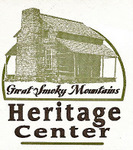 October 9, 2018 — October 16, 2018
2 PM
Category: History, heritage and Lecture, discussion, panel
Join us Tuesdays at 2pm at the Great Smoky Mountains Heritage Center Auditorium for fun and informative programs on history, nature, folk lore, music and more! Made possible by a grant from First Tennessee Foundation, this weekly afternoon coffee social is FREE for GSMHC Members and to non-members with paid admission. Programs for the Fall 2018:

Oct 9 - Ben Miller - Underground Streams of the Smokies
Oct 16 - Jan Hazel - Warning On the Wind
Great Smoky Mountains Heritage Center, 3/4 mile east of traffic light at the Highway 321 and 73 intersection towards the Great Smoky Mountains National Park, Townsend, TN. Hours: M-Sa 10-5. Information: 865-448-0044, www.gsmheritagecenter.org
Pellissippi State: Ashley Addair and Terra Madre Ceramics Collective
October 8, 2018 — October 26, 2018
Category: Exhibitions, visual art, Fine Crafts and Free event
Visual artist Ashley Addair of Knoxville joins 15 local clay artists in a new exhibit at Pellissippi State Community College.
"Ashley Addair and Terra Madre: Women in Clay" will be on display at the College's Bagwell Center for Media and Art Gallery on the Hardin Valley Campus Oct. 8-26, with an opening reception with the artists scheduled for 3-5 p.m. Wednesday, Oct. 10.
The exhibit, the latest installment in The Arts at Pellissippi State, is free and open to the public. Gallery hours are 10 a.m.-6:30 p.m. Mondays through Fridays.
"It's going to be a busy show, and it's going to be full," said Pellissippi State Professor Jeffrey Lockett, program coordinator for Art. "The artists will take up different spaces within the Gallery, with the Terra Madre works displayed on pedestals and Ashley's works on the walls." Addair is a visual artist and an active member of the arts community in Knoxville. Her paintings are collected internationally. Terra Madre is a juried group of women clay artists living and working in the Knoxville area. Their work ranges from functional to sculptural and from traditional to whimsical. "Many Terra Madre members are or have been influential educators in the clay field locally, regionally and nationally," said Lisa Kurtz, an adjunct fine arts instructor at Pellissippi State whose work will be included in the upcoming exhibit. "They teach or have taught clay at a variety of locations including elementary and secondary schools, colleges, craft centers, workshops and churches."
Other Terra Madre teachers whose clay work will be featured at Pellissippi State include Amanda Bonar, Judy Brater, Jane Cartwright, Pat Clapsaddle, Valerie Eiler, Lynn Fisher, Annamaria Gundlach, Pat Herzog, Ellie Kotsianas, Wendie Love, Sandra McEntire, Jackie Mirzadeh, Jessica Stewart and Rikki Taylor.
"Both Ashley's and the Terra Madre artists' works showcase immediate reactions to the media they use," Lockett said. "With clay, you squeeze it and shape it while Ashley's paintings are often stream of consciousness. Sometimes these works are well thought out. Sometimes they are more spontaneous."
Bagwell Center Gallery hours: M-F 10-6:30.
Hardin Valley Campus of Pellissippi State: 10915 Hardin Valley Road, Knoxville, TN 37932. Information: 865-694-6405, www.pstcc.edu/arts
Tomato Head: Featured Artist Gay Bryant
October 7, 2018 — December 3, 2018
Category: Exhibitions, visual art and Free event
Gay Bryant's work is on exhibit at the downtown Knoxville Tomato Head from October 7th thru November 4th and at the West Knoxville Gallery Tomato Head from November 5th thru December 3rd.
Aristotle spent a lot of time thinking about the human drive to control circumstances that interfere with a happy, safe, and productive life. As silly as it might sound, the philosopher was describing the same basic urge that impels us to insulate our houses and to buy insurance – we like to have a buffer between us and misfortune. Of course, at some level and in some circumstances, control is impossible. Often the only seeming answer is acceptance which means letting go of control and hoping for the best. Relationships can be like that. Watercolors can be the same.
In fact, if you talk to as many artists as we do, you'll find that many of them believe that their work guides them (not the other way around) and that the best thing they can do is to just get out of the way. Artist Gay Bryant feels that way, at least some of the time: "Mostly I work in watercolor. And the key is letting go, to let the paint do its thing."
And while it may appall some ancient Greeks and more than a few control freaks among us, her ability to trust in fate or good luck or providence (or whatever you want to call it) leads Bryant to more than a few beautiful places. Her nature paintings are evocative without being dogmatic; the gentle patterns recall a presence, a sense of being there, but they're not so specific that you can't imagine being there yourself. In fact, you may feel compelled to visit Alum Creek or Icewater Spring at dawn to experience Bryant's subjects with your own eyes.
Read more about the artist and her work: http://thetomatohead.com/gay-bryant/
Tomato Head, 12 Market Square (865-637-4067) and 7240 Kingston Pike, Suite 172 (865-584-1075), in Knoxville. http://thetomatohead.com
Rala: October First Friday Artist - Chris McAdoo
October 5, 2018 — November 30, 2018
Category: Exhibitions, visual art and Free event
Opening: October 5th from 6PM-9PM (the show will be up through the end of November.)
Chris McAdoo is a painter, printmaker, and designer living in East Tennessee. His work has been featured in numerous exhibitions, collections, and publications around the country and he has been an active studio artist for nearly twenty years.
In addition to having work on display, Chris will be painting live during the opening! All are welcome to come and watch, and Chris is happy to talk with folks as the process unfolds.
"My most recent series focuses on memory (or the lack thereof) and the significance that we attach to objects and places, particularly when we take them out of their original context. My work is an extension of my own experiences growing up in the south and a comment on my connections that give me a visceral reaction to the past rather than simple nostalgia. While the paintings speak to me in a very particular way, I would much rather suggest a narrative to the viewer than to lay it all on the table."
Ongoing Show: Blanket Fort Studios---Kendra Barth (of Blanket Fort) produces funky ceramic pieces. Working out of her studio here in Knoxville, she uses a unique style to evoke wonder in her pieces. "I created this studio to share my love of naive wonder and storytelling."
Rala, 112 W. Jackson Ave, Knoxville, TN 37902. Phone: (865) 525-7888
Instagram: @ShopRala
https://shoprala.com/