Calendar of Events
Thursday, October 11, 2018
Lawson McGhee Library: Music on the Mezzanine
October 11, 2018 — November 1, 2018
6:30-8 PM
Category: Classes & workshops, Free event and Music
In a quartet of Thursday evenings beginning October 11, one of Knoxville's most beloved musicians, Sean McCollough, brings his extensive knowledge of music history to the 2nd floor mezzanine of Lawson McGhee Library for an unconventional, performance-laced romp through the history of rock 'n roll. In the four-part series, McCollough will explore the roots of rock through the 1970s with lectures, discussions, stories, and live performances.
Any Old Way You Choose It: A History of Rock 'n Roll
Lawson McGhee Library 2nd floor mezzanine | 6:30-8:00
October 11 - Roots of Rock
October 18 - The 50s
October 25 - The 60s
November 1 -The 70s
Presented by Knox County Public Library and Friends of the Knox County Public Library, Music on the Mezzanine is a free series exploring each of three musical genres: rock and roll, jazz, and opera. Over the course of a month, an expert presenter will explore the history and characteristics of each style of music, plus feature stories and both live and recorded performances.
The 2nd floor mezzanine of Lawson McGhee Library houses the Sights & Sounds department, which features an extensive collection of music CDs, streaming music and other media, audiobooks on CD, feature films, documentaries, and television shows, all available for checkout or download.
https://www.knoxlib.org/calendar-programs?trumbaEmbed=view%3Devent%26eventid%3D129549542
Zoo Knoxville: BOO! at the Zoo
October 11, 2018 — October 28, 2018
Category: Festivals & special events, Kids & family and Science & nature
Oct 11-14, Oct 18-21, Oct 25-28
5:30 p.m. – 8:30 p.m. each evening
BOO! at the Zoo presented by U.S. Cellular® is Knoxville's largest Halloween event featuring several nights of not-too-scary Halloween fun perfect for preschool and elementary-aged children. A Halloween tradition for 32 years, BOO! at the Zoo is a family event featuring trick-or-treating along the BOO! Trail, where little trick-or-treaters can fill their bag with goodies as they make their way through the zoo. Each night of BOO! at the Zoo will have a variety of entertainment.
New This Year! We are offering combo ticket good for general zoo admission AND BOO! admission for $25.95 for ages 4 and up. Please note these tickets are available only on Saturdays.
Back by Popular Demand: Zoo Knoxville Annual Passholder Only Night! Thursday, October 11th is a special night exclusively for Zoo Knoxville Annual Passholders and Circle of Friends members as a thank you for supporting our mission throughout the year. (Please note: Tickets still have to be purchased for this night. Click on the Buy Passholder Tickets Now button below.)
$9 per person Thurs, Fri and Sun; $10 per person Saturday; Children under 4 admitted free
Free parking
$8 Zoo Knoxville Annual Passholders and U.S. Cellular customers
Zoo Knoxville, 3500 Knoxville Zoo Drive, Knoxville, TN 37914. Open every day except Christmas. Information: 865-637-5331, www.zooknoxville.org
Zoo Knoxville: BOO at the ZOO Bedtime with the Beasts!
October 11, 2018 — October 28, 2018
Category: Festivals & special events, Kids & family and Science & nature
Bring your group to Boo at the Zoo and spend the night, too! Schedule a special night by getting VIP entry into Boo at the Zoo and then afterwards have an overnight educational adventure, exploring the zoo with our guides. Boo at the Zoo Bedtime programs include admission to Boo at the Zoo, educational activities and tours of the zoo, encounters with our animal ambassadors, a private keeper chat, breakfast, and admission to the zoo the next morning.
Offered by reservation only. For ages 6 and up.
Available only October 11th – 14th, 18th – 21st and 25th – 28th.
$55 per person (includes Boo at the Zoo admission and zoo admission the next morning)
For more information or to request a reservation contact us at zkcommunity@zooknoxville.org.
Zoo Knoxville, 3500 Knoxville Zoo Drive, Knoxville, TN 37914. Open every day except Christmas. Information: 865-637-5331, www.zooknoxville.org
The WordPlayers: Gulf View Drive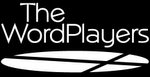 October 11, 2018 — October 26, 2018
Category: Theatre
The WordPlayers presents Gulf View Drive, a serio-comedy by Arlene Hutton, October 11- 26 at Erin Presbyterian Church.

Gulf View Drive is an engaging, glimpse of life story set in the 1950s. Just as everything begins to come together for Raleigh and May, family tensions start to bear down like the heavy heat of Gulf Coastal Florida, where they just bought their first home. Their dream house shrinks as relatives descend carrying their own baggage. Questions concerning race, segregation, and traditional values seep into their lives, challenging them and testing their love for one another. Entertaining and moving, the revelatory Gulf View Drive will have you sitting on the screened-in porch in the middle of the hilarity, irony, and tension. (Suggested for ages 13+)
Oct. 11, 12, 18, 19, 25, 26 @ 7:30 p.m., October 14 & 21 @ 2:30 p.m. at Erin Presbyterian Church, 200 Lockett Rd., Knoxville. Tickets, $10-$15, are available online at wordplayers.org and at the door. Thursdays are Pay What You Can Nights. Call 865.539.2490 for more information.
Theatre Guild of Morristown: War of the Worlds – the Panic Broadcast
October 11, 2018 — October 19, 2018
Category: Theatre
Adapted by Joe Landry
LIVE RADIO PLAY adaptation of THE WAR OF THE WORLDS. It's a great Theatre experience featuring the entire original script from Orson Welles and Howard Koch as well as additional material detailing the turmoil and hysteria the broadcast created.
Performed at The Rose Center, 442 West Second North St., Morristown, TN, 37814. Information: http://www.theatreguildinc.org/
Maryville College Theater Department: Metamorphoses
October 11, 2018 — October 14, 2018
Category: Theatre
Clayton Center for the Arts: Del McCoury Band & Friends
Category: Music
For more than fifty years, Del McCoury 's music has defined authenticity for hard core bluegrass fans as well as a growing number of fans among those only vaguely familiar with the genre. McCoury is something special, a living link to the days when bluegrass was made only in hillbilly honkytonks, schoolhouse shows and on the stage of the Grand Ole Opry, yet also a commandingly vital presence today, from prime time and late night talk show TV to music festivals where audiences number in the hundreds of thousands.
The fifth decade of that half-century of music making has been filled with new and ongoing triumphs. The Del McCoury Band has shown unprecedented stability, with but a single change in membership in twenty years; nine IBMA Entertainer of the Year trophies, their namesake earned membership in the cast of the legendary Grand Ole Opry in 2003, and the Band earned their first Best Bluegrass Album Grammy award two years later followed by their second Grammy win in 2014 (to go along with double digit nominations); they traveled with the groundbreaking post-O Brother "Down From The Mountain" tour, performed and recorded (on his Grammy-winning These Days) with Gill and with country star Dierks Bentley; they are a regular at the spectacular Bonnaroo Music Festival, and Del 's namesake Festival, DelFest has quickly become one of the premier string band events in the country.
Additional Artists: The Travelin' McCourys, Sierra Hull and The Gibson Brothers.
Clayton Center for the Arts: 502 East Lamar Alexander Parkway, Maryville, TN 37804. Information/tickets: 865-981-8590, www.ClaytonArtsCenter.com
Tennessee Theatre: 90 Year Milestone Celebration
October 11, 2018
Doors open 11:30am, lunch 12:15pm
Category: Festivals & special events, Free event and History & heritage
It's a 90-Year Milestone Celebration!

IN HONOR OF THE TENNESSEE THEATRE'S 90TH ANNIVERSARY, WE ARE INVITING THOSE IN OUR COMMUNITY WHO ARE ALSO 90 YEARS OLD (OR OLDER) TO JOIN US TO CELEBRATE THIS INCREDIBLE MILESTONE WITH A BIRTHDAY LUNCHEON ON THE STAGE ON THURSDAY, OCTOBER 11.

Birthday honorees and guests will sit on the stage of the beautiful Tennessee Theatre for a catered lunch to share memories of the Tennessee Theatre and downtown Knoxville in the early years of the Theatre and hear a few songs from the Mighty Wurlitzer organ. This free event has limited seating, so please register
to reserve your spot at https://www.tennesseetheatre.com/birthday/. Each guest may bring up to 2 companions. If you have any questions or would like to register by phone rather than online, please contact Kelly Hider at 865-684-1200 (ext 150).
Birthday Luncheon Timeline - Thursday, October 11
11:30 - Doors Open
12:15 - Lunch begins
1:30 - Event concludes
Tennessee Theatre, 604 S. Gay Street, Knoxville, TN 37902. For information/tickets: 865-684-1200, www.tennesseetheatre.com, www.ticketmaster.com
Jubilee Community Arts: Knoxville Square Dance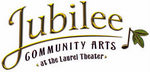 Knoxville Square Dance with live old-time music by The Spring Lizards, calling by Stan Sharp and Leo Collins. No experience or partner is necessary and the atmosphere is casual. No taps, please.

Admission: $7 ($5 for students & JCA members)
Follow the Knoxville Square Dance on Facebook: https://www.facebook.com/knoxvillesquaredance/
The Laurel Theater is located on the corner of 16th and Laurel Avenue in the historic Fort Sanders neighborhood of Knoxville near the UT campus. Jubilee Community Arts, 1538 Laurel Ave, Knoxville, TN 37916. For information: 865-522-5851, www.jubileearts.org.
UT School of Music: Beth Mitchell; tuba
Category: Free event and Music
Beth Mitchell; tuba
Guest artist recital; Los Angeles freelance tubist and pedagogue, Beth Mitchell, will present a varied recital of tuba music.
Natalie Haslam Music Center
8pm
UT School of Music: Unless otherwise noted, concerts are FREE and open to the public. The Alumni Memorial Building located at 1408 Middle Drive on the UT campus. (The James R. Cox Auditorium is located in the Alumni Memorial Building.) The Natalie Haslam Music Center is located at 1741 Volunteer Blvd on the UT campus. *For individual or small group performances, please check the web site or call the day of the event for updates or cancellations: 865-974-5678, www.music.utk.edu/events
Knoxville Gay Men's Chorus: National Coming Out Day Concert
Category: Festivals & special events and Music
KGMC PRESENTS: I SING OUT, A NATIONAL COMING OUT DAY CONCERT
Every year on National Coming Out Day, we celebrate coming out as lesbian, gay, bisexual, transgender, queer (LGBTQ) or as an ally. Oct. 11, 2018, will mark the 30th anniversary of National Coming Out Day.
Nearly 30 years ago, on the anniversary of the National March on Washington for Lesbian and Gay Rights, we first observed National Coming Out Day as a reminder that one of our most basic tools is the power of coming out.
Join the Knoxville Gay Men's Chorus as we honor National Coming Out Day! KGMC will also be featuring guest artists April Hill, Daniel Johnson, and the Accidentals.
At Church Street United Methodist, 900 Henley Street Downtown Knoxville
Knoxville Gay Men's Chorus: (865) 255-5623, www.knoxgmc.org
Arts in Common Gallery: Artist Donna Arensbak
Category: Exhibitions & visual art, Fine Crafts and Free event
Art is happening in downtown Sevierville, TN. A reception for local artist Donna Arensbak will take place on October 11 from 5:00 until 7pm at Arts in Common Gallery located at 129 Bruce Street (Sevierville, TN 37862) and is free to the public.
Donna Gaut Arensbak was born in Knoxville, Tennessee and graduated from Central High School. She attended Cumberland College and discovered her love of art. She moved back to the Smokies and acquired an appreciation and love of pottery while working, volunteering and attending classes at Arrowmont School of Arts and Crafts in Gatlinburg, Tennessee. Donna works in her home studio where she continues to perfect her craft in clay. Using colorful glazes, her finished pieces are intended to be bright, cheerful and happy.
The Sevierville Commons Arts Council is a neighborhood revitalization organization of individuals, artist, studios galleries and businesses dedicated to the promotion and awareness of the arts and culture through education, entertainment, community interaction and trade in Sevierville and Sevier County, TN. For more information, visit www.SeviervilleCommonsArtsCouncil.org. More info: 865-366-1475; commonsartscouncil@gmail.com