Calendar of Events
Tuesday, September 11, 2018
Democracy and the Informed Citizen
September 11, 2018 — October 16, 2018
Category: Classes, workshops, Free event, History, heritage, Lecture, discussion, panel and Literature, reading, writing
Join Knox County Public Library and Humanities Tennessee for an informative series to include trivia, voter registration, presentations, a panel discussion, and a film screening. All events are free and open to the public. For more info and the full schedule visit our webpage.
Sessions include:
• Constitution Day Trivia
• Electoral Anomalies with Jack Neely
• Why Aren't You Voting? An Interactive Conversation
• Does Every Vote Count? Voter Rights & the Disenfranchised
• Hacked. How Safe Are Our Elections? Mechanics of Voting
• Democracy & the Free Press Panel Discussion
• Money & Politics: The Complicated Truth of Peddled Influence
• Globalization, 'Globalism' and the rise of nationalism in Europe and North America
• Gabriel Over the White House (1933)
• When Democracy Worked: Passage of the Civil Rights Act of 1964
• Choose Civility: How to Talk Politics & Still Be Friends
https://www.knoxlib.org/calendar-programs/programs-and-partnerships/democracy-and-informed-citizen-symposium
Knoxville Civil War Roundtable Speaker
September 11, 2018
6:30 PM
Category: History, heritage and Lecture, discussion, panel
Sept 11--- Frank O'Reilly, Historian, Fredericksburg & Spotsylvania NMP, "Spotsylvania: Two Fights at the Mule Shoe Salient"
The Knoxville Civil War Roundtable is a organization dedicated to remembering and studying the Civil War in East Tennessee. Meetings of the KCWRT are held at the Bearden Banquet Hall (5806 Kingston Pike). A dinner buffet is served at 6:30 p.m. Cost is $15.00 for members and $17.00 for nonmembers. Reservations must be made or cancelled not later than 11:00 am on the day before the meeting. Call (865) 671-9001 to make or cancel reservations. Roundtable business is conducted at approximately 7:15 p.m.
A guest speaker, normally an author, educator, or historian of national prominence in his or her field, speaks for approximately one hour, on some aspect of the American Civil War. Additional information about this month's speaker can be found in the current issue of The Scout's Report. This address is followed by a brief question and discussion period. Cost (for those not dining) is $3 for members and $5 for nonmembers.
The normal schedule of events at each meeting is as follows:
6:30 p.m. - Buffet Dinner
7:15 p.m. - Roundtable Business
7:30 p.m. - Speaker + Questions/Discussion
8:45 p.m. - Adjournment
https://kcwrtorg.wordpress.com/2018/03/07/updated-speaker-schedule-through-january-2019/
Tennessee Theatre: Michael McDonald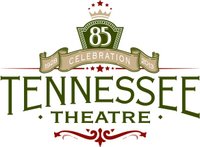 September 11, 2018
7:30PM
Category: Music
September 11 MIchael McDonald comes to the Tennessee Theatre. With a career that encompasses five Grammys, numerous chart successes and personal and professional accolades, as well as collaborations with some of the world's most prominent artists, Michael McDonald remains an enduring force in popular music. Hailing from St. Louis, McDonald arrived in Los Angeles in the early 1970s, honing his talents as a studio musician before becoming an integral part of Steely Dan. In the mid-'70s McDonald was invited to join the Doobie Brothers as the band redefined their sound with McDonald serving as singer, keyboardist and songwriter on such Top 40 singles as "Takin' It To The Streets," "It Keeps You Runnin'," "Minute By Minute" and "What A Fool Believes." Throughout the '80s and '90s McDonald's solo career took off with a string of hits including "I Keep Forgettin' (Every Time You're Near)," "Sweet Freedom," "On My Own" (with Patti LaBelle) and the Grammy-winning James Ingram duet "Yah Mo B There," plus he co-wrote the Van Halen hit "I'll Wait." McDonald has performed with a who's-who of critically acclaimed artists across a number of genres, including Ray Charles, Aretha Franklin, Elton John, Joni Mitchell, Vince Gill and Grizzly Bear.
McDonald's other recent collaborations include his work on the critically acclaimed track "Show You The Way" with multi-genre bassist, singer and producer Thundercat and Kenny Loggins; McDonald performed the song with Thundercat during a surprise guest appearance at Coachella in April. This past spring, McDonald was joined by Solange Knowles, Allen Stone, Lawrence and members of Snarky Puppy and Vulfpeck at the Okeechobee Music Fest. McDonald continues to tour extensively as a solo artist, with a lengthy run of summer and fall tour dates planned with Loggins and Boz Scaggs.
September 11, 2018 at 7:30PM.
Tickets: $124.50, $84.50, $59.50 and $49.50 (plus applicable fees).
Clayton Center for the Arts: "Sadie" Southern Circuit Tour
Category: Film
Southern Circuit screenings are funded in part by a grant from South Arts, a regional arts organization, in partnership with the National Endowment for the Arts.
While her father is away serving in the military, Sadie battles to preserve his place on the home front when her mother takes an interest in the newest resident at the Shady Plains Trailer Park.
"With SADIE, I have tried to create a cautionary tale with humor and humanity that I hope will contribute to a larger cultural conversation. I set out to write a war film where the soldier was a
13-year-old girl and the battlefield was the trailer park where she lived. Sadie goes to war against her enemy only to realize too late that her actions have not solved anything. The wake of her
deeds will affect her whole life, and by considering that I hope that the audience might consider the wake of the deeds we perpetrate as a culture, and the enduring damage they do to us all."
— Megan Griffiths, Writer/Director
Q & A with Writer/Director Megan Griffiths after the screening
Harold and Jean Lambert Recital Hall, $5 (free for students)
Clayton Center for the Arts: 502 East Lamar Alexander Parkway, Maryville, TN 37804. Information/tickets: 865-981-8590, www.ClaytonArtsCenter.com
UTK Campus Events Board: Comedian Kristina Wong

September 11, 2018
7:30-9:30pm
Category: Comedy and Free event
Kristina Wong, Hosted by Campus Events Board at the University of Tennessee, Knoxville, Tuesday, September 11 at 7:30 PM – 9:30 PM at the Alumni Memorial Building's Cox Auditorium, University of Tennessee, Knoxville.
Kristina Wong is a comedian, cultural commentator and writer who utilizes comedy to make insightful commentary on race in America.
Kristina Wong was recently featured in the New York Times' Off Color series "highlighting artists of color who use humor to make smart social statements about the sometimes subtle, sometimes obvious ways that race plays out in America today."
Her new show debuted this summer to rave reviews, including the following from The San Francisco Chronicle: "Fiercely comic… the kind of politically focused theater that not only makes you think and question your own preconceptions but also have a great time doing it." Her most notable touring show– "Wong Flew Over the Cuckoo's Nest" looked at the high rates of depression and suicide among Asian American women.
Tickets are free and open to the public. UT students will need to swipe in with their student IDs at the door.
Funds for this event are provided by the Student Program Allocations Fee. If you have any concerns, questions, or would like to inquire about disability accommodations, please call the Center for Student Engagement at 865-974-5455. For more information about the Student Events Board please visit https://go.utk.edu/campus-events-board/.
The Rose Quilt Guild: Annual Rose Center Quilt Show
September 9, 2018 — October 5, 2018
Category: Exhibitions, visual art, Fine Crafts and Free event
Opening Sep 9, 2-4 PM, free and open to public with light refreshments.
About The Rose Quilt Guild: Our quilt guild is a group of 60 - 70 women who meet on the third Tuesday of every month at the Rose Center in Morristown. Our goals are education and skill-building, friendship, and community service. We invite you to join us! We offer a workshop to members each month. We sponsor the annual quilt show. Recipients of our donation quilts include community organizations in Morristown, TN and the surrounding Lakeway Area. http://www.rosecenterquiltguild.com/
In the Edith Davis Gallery, The Rose Center, 442 West Second North St., Morristown, TN, 37814. Hours: M-F 9-5. Information: 423-581-4330, www.rosecenter.org
Westminster Presbyterian Church's Schilling Gallery: David Luttrell and Patricia Herzog
September 8, 2018 — October 28, 2018
Category: Exhibitions, visual art, Fine Crafts and Free event
Digital Photograms by David Luttrell and pottery and small sculptures by Patricia Herzog
David Luttrell describes his work as "digital photograms." He uses found objects and flora from his gardens to make compositions that are them exposed or scanned up to 30 minutes without the benefit of an aperture.
Patricia Herzog is exhibiting her functional, decorative glazed pottery as well as "alternative fired" small sculptures (Warrior Queens) that have Greek and Mesoamerican influences.
Westminister Presbyterian Church, 6500 S Northshore Dr, Knoxville, TN 37919. Hours: M-R 9-4, F 9-12. Info: (865) 584-3957 or www.wpcknox.org
HoLa Hora Latina: Frutos Latinos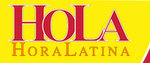 September 7, 2018 — October 15, 2018
Category: Exhibitions, visual art and Free event
A unique exhibition by HoLa Hora Latina member artists celebrating Hispanic Heritage Month - one exhibition, two venues!
Opening Fri Sep 7, 5-9 PM at the Emporium
Then, on display at the Knoxville Museum of Art from Sep 19 - Oct 15 in the Kramer Education Center. Knoxville Museum of Art, 1050 World's Fair Park Dr, Knoxville, TN 37916. Hours: Tu-Sa 10-5, Su 1-5. Information: 865-525-6101, www.knoxart.org
Information: 865-335-3358, www.holahoralatina.org
Art Market Gallery: Work by George Rothery and Gordon Fowler
September 7, 2018 — September 30, 2018
Category: Exhibitions, visual art, Fine Crafts and Free event
Recent works by painter George Rothery and woodturner Gordon Fowler will be featured throughout September at the Art Market Gallery. An opening reception for the artists, including complimentary refreshments and live music by The Accidentals, will begin at 5:30 p.m. on September 7th, during Downtown Knoxville's monthly First Friday Art Walk. The show will feature George's marine-themed acrylic paintings, and Gordon's wooden bowls, platters and hollow forms.
George Rothery: THE ARTIST AND NOW A WRITER—George Rothery is a graduate of the University of Tennessee with a major in Marketing. After serving in the US Air Force, discharged with the rank of Captain, George became professionally involved with art when he opened galleries in Knoxville, Tennessee that became art exhibition centers for the surrounding area for the next 22 years.
After another career in manufacturer representation (Rothery Associates), George became a professional maritime artist. He picked up brush and canvas to create oils and acrylics reminiscent of the sailing and boating he loved growing up on the New Jersey shore, and later on the South Carolina coast. His paintings are in private and corporate collections from Massachusetts to Florida and from the Carolinas to Texas. He has been in many national juried shows, and his work has appeared in: American Artist, The Complete Painters Handbook, Workshop, Life on the Water, Homes and Living, and a number of newspaper articles.
Gordon Fowler: I make bowls, platters, and hollow forms from wood using a woodturning lathe. I find the wood on roadsides or friends tell me about a tree they cut down. I get a kick out of "recycling" these logs that would otherwise go to a landfill or a fireplace. Most of my work is twice-turned. That means I cut the logs with a chainsaw, rough turn it, let it dry for at least six months, then turn it again to its final thickness. Making round things is inherent to the lathe, and I'm inspired by the symbolism and symmetry of circles. I'm influenced by texture, patterns, and contrasts found in nature. I strive to create pleasing forms combined with exquisite grain patterns.
Art Market Gallery, 422 S. Gay St, Knoxville, TN 37902. Hours: Tu-Th & Sa 11-6, Fri 11-9, Su 1-5. Information: 865-525-5265, www.artmarketgallery.net
The Emporium Center: Yumee Eun: An Exploration of An Enlightened Spirit
September 7, 2018 — September 28, 2018
Category: Exhibitions, visual art and Free event
A reception will take place on Friday, September 7, from 5:00-9:00 PM as part of First Friday activities downtown to which the public is invited to meet the artists and view the artwork.
Yumee Eun's inspired art grew from long hours of deep meditation and prayer. Her small sketches and poetry grew with her visions in the form of large canvas paintings with acrylics, oils, plasters, mud, and charcoals. She is constantly growing and discovering new ways to recreate the different realms of her visions and inspirations. Her artistic style is described simply as an all-encompassing poem of life. Her art embraces life in a deeply spiritual and soulful way. In a time where people are less creative and more structured, and art classes are nothing more than directing people to paint "perfect" pieces in order, her hope is that those who view her work will see her invitation to bravely explore themselves and create something uniquely individual.
While some may describe Eun as a budding new artist, her creative vision is fueled by years of dedicated soul searching and meditation, and each piece of art carries deep wisdom and spirit that was developed over years of searching for her own identity in this world. Eun's work challenges and invites others to find the freedom of mind found in her inspired pieces. "There is always a space for one to retreat to in my art," she says. "I would like others to have that place for enlightened peacefulness as well." Inspired by the works of Indian artist and poet Rabindranath Tagore, and Siddhartha novelist Herman Hesse, her artwork and poetry reflect their pathos as well as her own internal struggles into thoughtful awakened images of growth and beauty. For more information, visit https://www.facebook.com/YumeeEunArt/.
On display at the Emporium Center, 100 S. Gay Street, in downtown Knoxville. Exhibition hours are Monday-Friday, 9:00 AM - 5:00 PM. Information: (865) 523-7543 or www.knoxalliance.com.
The Emporium Center: Ericka Ryba: Devour
September 7, 2018 — September 28, 2018
Category: Exhibitions, visual art, Fine Crafts and Free event
A reception will take place on Friday, September 7, from 5:00-9:00 PM as part of First Friday activities downtown to which the public is invited to meet the artists and view the artwork.
Artist statement: Food can be devoured for physical consumption or an object can be devoured with the eyes. The term denotes a kind of all-consuming appetite that you feel from within. Devouring is not about mere sustenance but fulfills other primal urges. Often times these urges can leave us with a love/hate relationship with food after having succumbed to our food cravings. I started my career studying Culinary Arts and became interested in the health and nutrition of our bodies. After experiencing significant declines in my own health, I have come to believe wholeheartedly in the adages "you are what you eat" or "let food be thy medicine". I have regained my health through food, but not without cost. There are plenty of others in my situation, finding ourselves gluten free, dairy free, additive free, sugar free, low carb, keto, paleo, and on and on. This body of work explores the double-edge sword that food represents in our culture. On one hand, it's a very community based affair that can bring people together and can celebrate our various cultures, but there is also a very dark side concerning the effects of poor nutrition and overeating that is plaguing our society. An alternate meaning of the term devour means to consume destructively. For me, and many others, this is what happens if we indulge in the wrong foods for our bodies. This work represents my daily experience where I am surrounded by enticing and appealing food that I cannot enjoy physically. It can be a visual sensory experience but cannot be experienced beyond that.
Ericka Ryba is a local, Knoxville-based potter. She earned an AAS in Culinary Arts from Johnson & Wales in Charleston, SC and a BFA in studio Art and MS in Art Education from the University of Tennessee-Knoxville. She currently teaches art full time at Coulter Grove Intermediate School in Maryville and has a ceramics studio inside Mighty Mud in North Knoxville. Ryba's pottery is available at various markets and shows in the region. Recently, she was the recipient of a 2019 Ann and Steve Bailey Opportunity Grant. For more information, visit https://www.instagram.com/erickaryba.
On display at the Emporium Center, 100 S. Gay Street, in downtown Knoxville. Exhibition hours are Monday-Friday, 9:00 AM - 5:00 PM. Information: (865) 523-7543 or www.knoxalliance.com.
The Emporium Center: Knox County Stormwater: Storm Drain Style-Off
September 7, 2018 — September 28, 2018
Category: Exhibitions, visual art and Free event
A reception will take place on Friday, September 7, from 5:00-9:00 PM as part of First Friday activities downtown to which the public is invited to meet the artists and view the artwork.
In 2017, nine local artists painted colorful, original murals at Knox County libraries (Bearden branch and Karns branch) to raise awareness about water pollution. These beautiful paintings are whimsical and playful yet convey the message that individuals can make a difference for our streams by not using storm drains as trash bins. The Knox County Stormwater and Library departments held a design contest open to all artists. The aim of the contest was to bring visibility to water issues through the artists' imagination and creative talent.
In its second year, the 2018 Storm Drain Style-Off contest reimagines traditional approaches to public outreach and connects to communities through art. During August, select artists painted colorful scenes and interpretations of stream life as a means of educating the public about throwing away trash, pet waste, oil, and grass clippings properly instead of into a storm drain. These items have devastating effects on stream life if they are discarded into a storm drain because our storm drains lead directly into the streams and rivers. These works of art can be viewed at five Knox County libraries: Cedar Bluff Branch, Fountain City Branch, Halls Branch, Howard Pinkston Branch and North Knoxville Branch.
The public may vote for their favorite design starting Friday, September 7, to coincide with the First Friday Opening Reception of the exhibition showing photos of the paintings. Voting will last until September 30, 2018. The following artists were selected to paint a small mural at a library storm drain: Mene Manresa Bodipo, Cedar Bluff branch; Eric Johnson, Howard Pinkston branch; David Jones, Fountain City branch; Christine Palmer, Howard Pinkston branch; Corelli-Corey Pope and Elli McNall (team), North Knox branch; Genevieve Trent, Fountain City branch; Makala Wetherbie, Halls branch; Julia Widby, Cedar Bluff branch; and Thomas Zachary, Howard Pinkston branch. For more information, visit https://www.knoxcounty.org/stormwater/strong_streams_art.php.
On display at the Emporium Center, 100 S. Gay Street, in downtown Knoxville. Exhibition hours are Monday-Friday, 9:00 AM - 5:00 PM. Information: (865) 523-7543 or www.knoxalliance.com.