Calendar of Events
Monday, September 24, 2018
Tennessee Theatre: Kaleo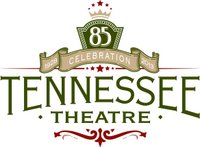 Category: Music
Rresults from coming of age in Iceland has paired with the fresh inspiration of moving to America, and the band has built a sound to match the disparate landscapes. A gorgeous and raucous blend of rock, folk and blues, Kaleo's debut LP embodies that very spirit of duality: titled A/B, the album showcases the band's multi-layered dynamics and ability to play different genres with equal skill. Best friends since attending elementary school outside of Reykjavik, bandleader JJ Julius Son, drummer David Antonsson, and bassist Daniel Kristjansson began playing together at the age of 17 before adding guitarist Rubin Pollock to the mix in 2012. They named the band Kaleo, which means "the sound" in Hawaiian, and started their career in with a handful of well-received shows at the 2012 Iceland Airwaves music festival. The band signed to Elektra/Atlantic and moved to the States in early 2015, choosing Austin as their new base. "It has obviously been a big change coming from a small country of 300 thousand people in Iceland to the USA with over 300 million people," says JJ Julius Son. "We've learned a lot, and we are more experienced now than when we first came. Overall it's been a great adventure." The past year has been a busy one for the band, as they've played nearly nonstop—including over 45 US states—as well as notching a spot on the soundtrack to HBO's hit show Vinyl and recording a full length album with the producer Jacquire King in Nashville. The concept behind A/B comes from Julius Son's love of the split sides of vinyl records and their ability to showcase an artist's different sides. "I write very different songs that many would like to label into different genres," he says. "The idea of A/B is to show the diversity and the two sides of the band." The "A" side is more rock and roll and blues (opener "No Good," "Way Down We Go," "Hot Blood"), while the "B" side is a bit softer with more ballads ("All the Pretty Girls," "Vor I Vaglaskogi," and closer "I Can't Go On Without You"). But no matter which side you're on and which song is playing, the sound can only be that of Kaleo.
Tennessee Theatre, 604 S. Gay Street, Knoxville, TN 37902. For information/tickets: 865-684-1200, www.tennesseetheatre.com, www.ticketmaster.com
Bijou Theatre: The Fun Show with Cat & Nat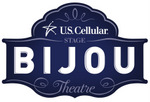 Category: Comedy
Cat & Nat, the mom duo most well known for their viral #MOMTRUTHS videos and hilarious weekly Facebook Live Shows are hitting the road!
On their first Live North American Tour they are taking a Girls Night Out to a WHOLE NEW level. These ladies are notoriously known for talking about all the things moms are thinking but never saying in an honest, hilarious, and candid way. With the focus on community and uniting women (and men, yes some men come and learn a thing or two!) this show offers a little something for everyone. Join us at the Bijou Theatre in Knoxville as we give you a behind the scenes look into how Cat & Nat came to be; sit in for a Chit Chat with Cat & Nat Show; and join us for a party where there is sure to be games, impromptu dance parties, and yall know well be having cocktails!
Bijou Theatre, 803 S. Gay Street, Knoxville, TN 37902. Information/tickets: 865-522-0832, www.knoxbijou.com, www.ticketmaster.com
UT Creative Writing Series: Poet Dunya Mikhail
Category: Free event and Literature, reading, writing
On Monday, September 24, poet Dunya Mikhail will read as part of the University of Tennessee Creative Writing Series. Dunya Mikhail was born in Iraq (Baghdad) and came to the United States thirty years later. She's renowned for her subversive, innovative, and satirical poetry. After graduation from the University of Baghdad, she worked as a journalist and translator for the Baghdad Observer. Facing censorship and interrogation, she left Iraq, first to Jordan and then to America (Detroit). Her first book in English The War Works Hard (translated by Elizabeth Winslow) was shortlisted for Griffin and named one of "Twenty-Five Books to Remember from 2005" by the New York Public Library. Diary of A Wave Outside the Sea won the Arab American Book Award. Her other books include The Iraqi Nights (translated by Kareem James Abu-Zeid) and 15 Iraqi Poets (editor).
Her newest book The Beekeeper: Rescuing the Stolen Women of Iraq (co-translated with Max Weiss) is selected by Publishers Weekly as one of top ten in non-fiction for spring 2018, and as one of top 10 of the month by The Christian Science Monitor. Amazon editors also picked it as one of top 20 non-fiction books of the month.
Mikhail's honors include the Guggenheim Fellowship, the Knights Foundation grant, the Kresge Fellowship, and the United Nations Human Rights Award for Freedom of Writing. She is the co-founder of Michigan-community-based Mesopotamian Forum for Art and Culture. She currently works as a special lecturer of Arabic at Oakland University in Michigan.

The reading begins at 7 p.m. in the McClung Museum Auditorium on the University of Tennessee Campus. The event is free and open to the public; all are encouraged to attend. https://english.utk.edu/creative-writing-program/
Pellissippi State: American Miniature by Nancy Daly and Kim Llerena
September 17, 2018 — October 5, 2018
Category: Exhibitions, visual art and Free event
See the United States in a different light at "American Miniature," an art exhibit that combines souvenirs collected on cross-country trips with brightly colored backdrops used to provoke a sense of place.
The collaborative project between artists Nancy Daly and Kim Llerena will be on display Sept. 17-Oct. 5 at Pellissippi State Community College's Bagwell Center for Media and Art Gallery on the college's Hardin Valley Campus, 10915 Hardin Valley Road.
Gallery hours are 10 a.m.-6:30 p.m. Mondays through Fridays, with an opening reception with the artists planned for 3-5 p.m. Sept. 17. The exhibit and reception are free and open to the public.
"Travel often involves lofty, idealized preconceptions about a place; once visited, the site becomes real, solid, grounded," said Daly. "Upon leaving, a mass-produced knick-knack becomes personal, a means of transferring part of that place into your home and making it your own."
These knick-knacks, collected on numerous road trips through 47 states, have been photographed for "American Miniature" against a solid-color background that recalls, sometimes abstractly, their original context -- a commemorative plate from the site of the movie "Field of Dreams" sits against a corn-yellow backdrop, for example. Employing the visual language of product photography, these large format images re-contextualize the cheap souvenirs as aspirational objects, monuments of travel and tourism. "Ultimately, these souvenirs, like photographs, are more about a personal memory than about a place itself," said Llerena. "The place becomes merely a backdrop."
Bagwell Center Gallery hours: M-F 10-6:30.
Hardin Valley Campus of Pellissippi State: 10915 Hardin Valley Road, Knoxville, TN 37932. Information: 865-694-6405, www.pstcc.edu/arts
Ewing Gallery: Irons in the Fire: UTK Sculpture Alumni
September 16, 2018 — October 6, 2018
Category: Exhibitions, visual art, Fine Crafts and Free event
Opening Reception: Sunday, September 16th, 2-4PM
The Ewing Gallery is pleased to partner with UTK Sculpture and the Mid South Sculpture Alliance Conference to present the work of 25 alumni of the UT Sculpture program. Exhibiting artists are:
Jessica Brooke Anderson, MFA 2013
Leticia Bajuyo, MFA 2001
Robmet Butler, MFA 2009
Mike Calway-Fagen, BFA 2006
Dan DeZarn, MFA 2013
Richard Ensor, BFA 2015
Preston Farabow, BFA 1992
Cassidy Frye, MFA 2018
Brian Jobe, BFA 2004
David Jones, MFA 2004
Noah Kirby, 1998
Alison Ouellette-Kirby, MFA 1996
Candice Lewis, MFA 2004
Erica Mendoza, MFA 2018
Marisa Mitchell, BFA 2016
Lauren Sanders, BFA 2015
Joshua Shorey, MFA 2017
Jacob Stanley, MFA 2010
Thomas Sturgill, BFA 2003
Durant Thompson, BFA 1997
John Truex, BFA 2004
Kevin Varney, MFA 2014
Taylor Wallace, BFA 2005
AC Wilson, BFA 2012
Ronda Wright, BFA 2009
This exhibition was curated by Bill FitzGibbons, UT School of Art Alum.
The Ewing Gallery will be open M-F 10am - 5PM and will have extended hours until 7:30PM on Thursday nights. We are open from 1-4PM on Sundays. Ewing Gallery, 1715 Volunteer Blvd on the UT campus, Knoxville, TN 37996. Information: 865-974-3200, www.ewing-gallery.utk.edu
East Tennessee Historical Society: A Home for Our Past: The Museum of East Tennessee History at 25
September 14, 2018 — March 31, 2019
Category: Exhibitions, visual art and History, heritage
A Home for Our Past: The Museum of East Tennessee History at 25 a new feature exhibition at the Museum of East Tennessee History
The public opening of the exhibition begins at 4:30 p.m. on Friday, September 14, with light refreshments and ribbon cutting and remarks at 5:15.
When the Museum of East Tennessee History opened in 1993, it fulfilled a shared vision to preserve and interpret the region's rich history for the benefit of all, a vision first articulated a century and a half earlier. On May 5, 1834, Dr. J.G.M. Ramsey addressed a group of a historically-minded citizens gathered for the first annual meeting of the East Tennessee Historical and Antiquarian Society. Concerned that many of the participants in Tennessee's early history were passing away and with them their memories, Ramsey issued a call to action: "Let us hasten to redeem the time that is lost."
Today, 184 years later, Dr. J.G.M. Ramsey's plea to save Tennessee's past continues to reverberate in the galleries of the East Tennessee Historical Society's museum, a permanent home for our region's cherished stories, traditions, and artifacts. The East Tennessee Historical Society actively began collecting artifacts and producing award-winning interpretive exhibits in 1993, which has now grown to more than 16,000 artifacts housed within the East Tennessee History Center. In this special exhibition, ETHS is excited to highlight East Tennessee's unique history through a variety of artifacts, with at least one exhibited item from each year of ETHS's active 25 years of collections, most of which are rarely or never on display.
The exhibition includes more than twenty-five artifacts and numerous photographs and illustrations representative of East Tennessee's unique history. Some of the items include an 1883 Springfield penny-farthing, the first apparatus to be called a "bicycle"; an 1822 artificial hand that belonged to a teacher from Union County; a silver coffee and tea service from the East Tennessee and Virginia Railroad presented to Superintendent James Baker Hoxsie upon his retirement in 1866; a coverlet woven by one of the famed Walker sisters of Greenbrier; a shirt stating "Healing in the name of Jesus. Take up serpents, Acts 2:38" worn during religious services practicing snake handling in Cocke County; an 1817 bead necklace belonging to Eliza Sevier, the wife of Templin Ross and the granddaughter of both John Sevier and Cherokee Chief Oconostota; a 1907 baseball uniform from a coal town's team in Marion County; and the distinctive backdrop and wall clock from WBIR-TV variety program "The Cas Walker Farm & Home Show." The exhibit also features a brilliant display of East Tennessee furniture, textiles, folk art, instruments, and vintage toys.
Also on display are more than two dozen featured artifacts from the Tennessee State Museum. A new Tennessee State Museum will open on the grounds of the Bicentennial Capital Mall in Nashville on October 4. ETHS is honored to display select East Tennessee artifacts from their collection, highlighting the programmatic ties between the two institution as well as the museums' shared mission to preserve Tennessee's rich history. Selected items include a 1792 map of the State of Franklin, an 1831 copy of the Cherokee Phoenix & Indians Advocate newspaper, and a 19th century flintlock muzzle loading rifle made by Baxter Bean of Washington County.
East Tennessee Historical Society, 601 S. Gay Street, Knoxville, TN 37902. Museum hours: M-F 9-4, Sa 10-4, Su 1-5. Information: 865-215-8824, www.easttnhistory.org
Democracy and the Informed Citizen
September 11, 2018 — October 16, 2018
Category: Classes, workshops, Free event, History, heritage, Lecture, discussion, panel and Literature, reading, writing
Join Knox County Public Library and Humanities Tennessee for an informative series to include trivia, voter registration, presentations, a panel discussion, and a film screening. All events are free and open to the public. For more info and the full schedule visit our webpage.
Sessions include:
• Constitution Day Trivia
• Electoral Anomalies with Jack Neely
• Why Aren't You Voting? An Interactive Conversation
• Does Every Vote Count? Voter Rights & the Disenfranchised
• Hacked. How Safe Are Our Elections? Mechanics of Voting
• Democracy & the Free Press Panel Discussion
• Money & Politics: The Complicated Truth of Peddled Influence
• Globalization, 'Globalism' and the rise of nationalism in Europe and North America
• Gabriel Over the White House (1933)
• When Democracy Worked: Passage of the Civil Rights Act of 1964
• Choose Civility: How to Talk Politics & Still Be Friends
https://www.knoxlib.org/calendar-programs/programs-and-partnerships/democracy-and-informed-citizen-symposium
The Rose Quilt Guild: Annual Rose Center Quilt Show
September 9, 2018 — October 5, 2018
Category: Exhibitions, visual art, Fine Crafts and Free event
Opening Sep 9, 2-4 PM, free and open to public with light refreshments.
About The Rose Quilt Guild: Our quilt guild is a group of 60 - 70 women who meet on the third Tuesday of every month at the Rose Center in Morristown. Our goals are education and skill-building, friendship, and community service. We invite you to join us! We offer a workshop to members each month. We sponsor the annual quilt show. Recipients of our donation quilts include community organizations in Morristown, TN and the surrounding Lakeway Area. http://www.rosecenterquiltguild.com/
In the Edith Davis Gallery, The Rose Center, 442 West Second North St., Morristown, TN, 37814. Hours: M-F 9-5. Information: 423-581-4330, www.rosecenter.org
Westminster Presbyterian Church's Schilling Gallery: David Luttrell and Patricia Herzog
September 8, 2018 — October 28, 2018
Category: Exhibitions, visual art, Fine Crafts and Free event
Digital Photograms by David Luttrell and pottery and small sculptures by Patricia Herzog
David Luttrell describes his work as "digital photograms." He uses found objects and flora from his gardens to make compositions that are them exposed or scanned up to 30 minutes without the benefit of an aperture.
Patricia Herzog is exhibiting her functional, decorative glazed pottery as well as "alternative fired" small sculptures (Warrior Queens) that have Greek and Mesoamerican influences.
Westminister Presbyterian Church, 6500 S Northshore Dr, Knoxville, TN 37919. Hours: M-R 9-4, F 9-12. Info: (865) 584-3957 or www.wpcknox.org
Art Market Gallery: Work by George Rothery and Gordon Fowler
September 7, 2018 — September 30, 2018
Category: Exhibitions, visual art, Fine Crafts and Free event
Recent works by painter George Rothery and woodturner Gordon Fowler will be featured throughout September at the Art Market Gallery. An opening reception for the artists, including complimentary refreshments and live music by The Accidentals, will begin at 5:30 p.m. on September 7th, during Downtown Knoxville's monthly First Friday Art Walk. The show will feature George's marine-themed acrylic paintings, and Gordon's wooden bowls, platters and hollow forms.
George Rothery: THE ARTIST AND NOW A WRITER—George Rothery is a graduate of the University of Tennessee with a major in Marketing. After serving in the US Air Force, discharged with the rank of Captain, George became professionally involved with art when he opened galleries in Knoxville, Tennessee that became art exhibition centers for the surrounding area for the next 22 years.
After another career in manufacturer representation (Rothery Associates), George became a professional maritime artist. He picked up brush and canvas to create oils and acrylics reminiscent of the sailing and boating he loved growing up on the New Jersey shore, and later on the South Carolina coast. His paintings are in private and corporate collections from Massachusetts to Florida and from the Carolinas to Texas. He has been in many national juried shows, and his work has appeared in: American Artist, The Complete Painters Handbook, Workshop, Life on the Water, Homes and Living, and a number of newspaper articles.
Gordon Fowler: I make bowls, platters, and hollow forms from wood using a woodturning lathe. I find the wood on roadsides or friends tell me about a tree they cut down. I get a kick out of "recycling" these logs that would otherwise go to a landfill or a fireplace. Most of my work is twice-turned. That means I cut the logs with a chainsaw, rough turn it, let it dry for at least six months, then turn it again to its final thickness. Making round things is inherent to the lathe, and I'm inspired by the symbolism and symmetry of circles. I'm influenced by texture, patterns, and contrasts found in nature. I strive to create pleasing forms combined with exquisite grain patterns.
Art Market Gallery, 422 S. Gay St, Knoxville, TN 37902. Hours: Tu-Th & Sa 11-6, Fri 11-9, Su 1-5. Information: 865-525-5265, www.artmarketgallery.net
The Emporium Center: Yumee Eun: An Exploration of An Enlightened Spirit
September 7, 2018 — September 28, 2018
Category: Exhibitions, visual art and Free event
A reception will take place on Friday, September 7, from 5:00-9:00 PM as part of First Friday activities downtown to which the public is invited to meet the artists and view the artwork.
Yumee Eun's inspired art grew from long hours of deep meditation and prayer. Her small sketches and poetry grew with her visions in the form of large canvas paintings with acrylics, oils, plasters, mud, and charcoals. She is constantly growing and discovering new ways to recreate the different realms of her visions and inspirations. Her artistic style is described simply as an all-encompassing poem of life. Her art embraces life in a deeply spiritual and soulful way. In a time where people are less creative and more structured, and art classes are nothing more than directing people to paint "perfect" pieces in order, her hope is that those who view her work will see her invitation to bravely explore themselves and create something uniquely individual.
While some may describe Eun as a budding new artist, her creative vision is fueled by years of dedicated soul searching and meditation, and each piece of art carries deep wisdom and spirit that was developed over years of searching for her own identity in this world. Eun's work challenges and invites others to find the freedom of mind found in her inspired pieces. "There is always a space for one to retreat to in my art," she says. "I would like others to have that place for enlightened peacefulness as well." Inspired by the works of Indian artist and poet Rabindranath Tagore, and Siddhartha novelist Herman Hesse, her artwork and poetry reflect their pathos as well as her own internal struggles into thoughtful awakened images of growth and beauty. For more information, visit https://www.facebook.com/YumeeEunArt/.
On display at the Emporium Center, 100 S. Gay Street, in downtown Knoxville. Exhibition hours are Monday-Friday, 9:00 AM - 5:00 PM. Information: (865) 523-7543 or www.knoxalliance.com.
The Emporium Center: Ericka Ryba: Devour
September 7, 2018 — September 28, 2018
Category: Exhibitions, visual art, Fine Crafts and Free event
A reception will take place on Friday, September 7, from 5:00-9:00 PM as part of First Friday activities downtown to which the public is invited to meet the artists and view the artwork.
Artist statement: Food can be devoured for physical consumption or an object can be devoured with the eyes. The term denotes a kind of all-consuming appetite that you feel from within. Devouring is not about mere sustenance but fulfills other primal urges. Often times these urges can leave us with a love/hate relationship with food after having succumbed to our food cravings. I started my career studying Culinary Arts and became interested in the health and nutrition of our bodies. After experiencing significant declines in my own health, I have come to believe wholeheartedly in the adages "you are what you eat" or "let food be thy medicine". I have regained my health through food, but not without cost. There are plenty of others in my situation, finding ourselves gluten free, dairy free, additive free, sugar free, low carb, keto, paleo, and on and on. This body of work explores the double-edge sword that food represents in our culture. On one hand, it's a very community based affair that can bring people together and can celebrate our various cultures, but there is also a very dark side concerning the effects of poor nutrition and overeating that is plaguing our society. An alternate meaning of the term devour means to consume destructively. For me, and many others, this is what happens if we indulge in the wrong foods for our bodies. This work represents my daily experience where I am surrounded by enticing and appealing food that I cannot enjoy physically. It can be a visual sensory experience but cannot be experienced beyond that.
Ericka Ryba is a local, Knoxville-based potter. She earned an AAS in Culinary Arts from Johnson & Wales in Charleston, SC and a BFA in studio Art and MS in Art Education from the University of Tennessee-Knoxville. She currently teaches art full time at Coulter Grove Intermediate School in Maryville and has a ceramics studio inside Mighty Mud in North Knoxville. Ryba's pottery is available at various markets and shows in the region. Recently, she was the recipient of a 2019 Ann and Steve Bailey Opportunity Grant. For more information, visit https://www.instagram.com/erickaryba.
On display at the Emporium Center, 100 S. Gay Street, in downtown Knoxville. Exhibition hours are Monday-Friday, 9:00 AM - 5:00 PM. Information: (865) 523-7543 or www.knoxalliance.com.