Calendar of Events
Saturday, September 29, 2018
Oak Ridge Art Center: 5th Annual Open Show 2018
September 29, 2018 — November 24, 2018
Category: Exhibitions, visual art, Fine Crafts and Free event
Opening reception Sep 29, 7-9 PM with gallery talk at 6:30 PM and awards at 7 PM
Open Show is the Art Center's annual juried mixed media exhibition focusing on exceptional work being produced in our area. Anyone may enter. There are no size, media, or geographic limitations - it is open to all artists of all media.
Oak Ridge Art Center, 201 Badger Avenue, Oak Ridge, TN 37830. Hours: Tu-F 9-5, Sa-M 1-4. Information: 865-482-1441, www.oakridgeartcenter.org
Tennessee Theatre: 90 Days for 90 Years celebration!
September 29, 2018 — October 1, 2018
Category: Dance, movement, Festivals, special events, Film, Fundraisers and Music
WE'RE CELEBRATING 90 YEARS OF EVERLASTING MEMORIES AND SPECIAL MOMENTS! We are proud to be Knoxville's Grand Entertainment Palace and the Official State Theatre of Tennessee. We connect people with incredible artists at concerts, feature great classical works performed by the Knoxville Symphony Orchestra and Knoxville Opera, invite audiences to be transcended by the magic of a touring Broadway show or to be wowed by the human body in dance performance, and foster the love of film, our original art form as we began as a movie palace on October 1, 1928.

To mark our 90th anniversary, we have planned a 90-day celebration beginning September 29, 2018. We want YOU to join in the fun! There will be a 90-Year Speakeasy recalling the era when the Tennessee first opened, a 90-Year Anniversary Gala Concert featuring Alison Krauss, free community events, behind-the-scenes tours, commemorative merchandise, and other special anniversary activities. Follow us on Facebook, Instagram, and Twitter for exclusive giveaways, historical tidbits, pop-up events, and other surprises during our #90daysfor90years celebration.
Opening weekend events include:
SATURDAY, SEPT. 29 - THE 90 YEAR SPEAKEASY
Party Prohibition-style with a nod to the Roaring Twenties, when the Tennessee Theatre first opened. The 90-Year Speakeasy event includes dancing, themed cocktails and more surprises at the majestic downtown theatre. https://www.tennesseetheatre.com/event/690465/the-90-year-speakeasy/
SUNDAY, SEPT. 30 - THE 90 YEAR ANNIVERSARY GALA FEATURING ALISON KRAUSS
Beloved bluegrass musician Alison Krauss returns to the Knoxville stage for the 90th Anniversary Gala. In addition to recognizing the theatre's past 90 years, the event will raise funds for the nonprofit's ongoing preservation and free community events.
MONDAY, OCT. 1 - MIGHTY MUSICAL MONDAY
The Tennessee Theatre's free monthly daytime event, featuring Mighty Wurlitzer organ performances, coincides with the theatre's actual 90th anniversary date. In addition to celebrating the theatre's opening in 1928, this very special Mighty Musical Monday also will honor Dr. Bill Snyder as he retires as the theatre's House Organist, a position he has held since 1979. Doors open at 11:30 a.m., and the event starts at noon. Brown bag lunches and snacks will be available for purchase, or guests may bring their own lunch.
MONDAY, OCT. 1 - A 1928 NIGHT AT THE MOVIES
A 1928 Night at the Movies will feature a lineup of on screen entertainment typical of the Theatre's early years as a movie palace. Enjoy a vintage cartoon, a timely newsreel, a comedy short, a Wurlitzer organ performance and a screening of a vintage film from the 1920s. The program begins at 7:30pm and admission is free, but you are welcome to bring 60 cents as a symbolic purchase of a 1928 opening-day ticket.
And more! SUNDAY, OCT. 7 & MONDAY, OCT. 8 - BEHIND THE SCENES TOURS
THURSDAY, OCT. 11 - BIRTHDAY LUNCHEON
SATURDAY, OCT. 20 - COSTUMES AND CLASSIC CARTOONS OPEN HOUSE
SATURDAY, NOV. 3 - OPEN HOUSE
Details at https://www.tennesseetheatre.com/90years
HoLa Festival 2018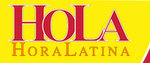 September 29, 2018 — September 30, 2018
Category: Culinary arts, food, Dance, movement, Festivals, special events, Fine Crafts, Free event, History, heritage, Kids, family and Music
The annual HoLa Festival is one of the cornerstones of our organization. We gather every year in downtown Knoxville, TN to celebrate the rich diversity of Latino culture. Special thanks to all who have attended and made these past 3 festivals so spectacular. ¡Gracias!
Sat Sep 29
Music on the Market Square Stage (includes Chinito Catu and Jimmy Bonilla and his Orchestra with MC Andy Maldonavo)
Sun Sep 30
Market Square Stage performances (music, opera, dance), 11 AM - 6 PM
Children's Stage shows (science, music, ventriloquist, puppetry), 12:15-5:30 PM
Parade of Nations, 2:15-2:45 PM
https://www.facebook.com/HoLaHoraLatina
HoLa Hora Latina, 100 S. Gay Street, Suite 112, Knoxville, TN 37902. Information: 865-335-3358, casahola@holafestival.org, or www.holahoralatina.org
UT School of Music: Viola Celebration
September 29, 2018 — September 30, 2018
Category: Classes, workshops, Free event, Lecture, discussion, panel and Music
Workshops, lectures, master classes, and performances; For one weekend every fall, the UT Viola Celebration shines a spotlight on the viola. Violists of all ages—students and professionals alike—join together in a rare exaltation of the alto clef!
Natalie Haslam Music Center
https://calendar.utk.edu/event/viola_celebration
UT School of Music: Unless otherwise noted, concerts are FREE and open to the public. The Alumni Memorial Building located at 1408 Middle Drive on the UT campus. (The James R. Cox Auditorium is located in the Alumni Memorial Building.) The Natalie Haslam Music Center is located at 1741 Volunteer Blvd on the UT campus. *For individual or small group performances, please check the web site or call the day of the event for updates or cancellations: 865-974-5678, www.music.utk.edu/events
Great Smoky Mountains Heritage Center: Blue Ribbon County Fair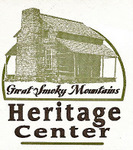 September 29, 2018
10 AM - 5 PM
Category: Festivals, special events, Fine Crafts, History, heritage, Kids, family and Music
The Great Smoky Mountains Heritage Center will celebrate the 12th Annual Blue Ribbon Country Fair on Saturday, September 29th.
Celebrating 12 years of Blue Ribbon Traditions
Show off your finest in Competitive Exhibits; Poultry * Vegetables *Produce * Canning * Baked Goods * Honey Show * Woodworking * Floral Design and Horticulture * Photography & Student Art:
Best of Show ribbons and cash prizes awarded in all divisions
Participate in various contests that include Hog Calling, Rooster Crowing – 'Crow Like a Rooster', the Lodge Ladies Skillet Throw or even Catch the Greased Pig!
Great Smoky Mountains Heritage Center, 3/4 mile east of traffic light at the Highway 321 and 73 intersection towards the Great Smoky Mountains National Park, Townsend, TN. Hours: M-Sa 10-5. Information: 865-448-0044, www.gsmheritagecenter.org
Louie Bluie Music & Arts Festival
Category: Exhibitions, visual art, Festivals, special events, Fine Crafts, Free event, Kids, family and Music
Campbell County's homegrown music and arts festival returns to scenic Cove Lake State Park, Caryville. Armstrong Legacy Trio, Sparky and Rhonda Rucker, and Robinella headline the festival. Admission is free. However, donations will be accepted at the entrance gates and on the grounds to support the festival. Founded in honor of Campbell County's musical heritage and Tennessee native Howard "Louie Bluie" Armstrong, who spent his childhood years in LaFollette, the Louie Bluie Festival is a showcase for a wide range of international musical styles.
The 2018 line-up features Armstrong Legacy Trio, Sparky and Rhonda Rucker, Maggie Longmire, Robinella, Circus No. 9, Old City Buskers, Sigean, Candela, Smiley and the Lovedawg, Daje Morris, Boogertown Gap and Outlaw Ritual.
In addition, the performance line-up includes LaFollette native Maggie Longmire, jazz and country vocalist Robinella, bluegrass champions Circus No. 9, Old City Buskers, traditional Irish band Sigean, salsa band Candela, acoustic band Smiley and the Lovedawg, singer-songwriter Daje Morris, old-time duo Boogertown Gap and raucous acoustic band Outlaw Ritual.

Acts performing at the indoor Rickard Ridge stage, one of the festival's most popular additions in recent years, will be announced in the coming weeks.

The festival also includes the Artisans Village featuring a juried selection of high-quality, handcrafted items; a kids' Fun Zone with physical and artistic activities for young people; a judged art and quilt show; and a food court.

Festival information, including application forms for craft and food vendors, is available at LouieBluie.org. For information about the Campbell Culture Coalition, visit www.campbellculturecoalition.org.
Oak Ridge Civic Music Association: American Made!
September 29, 2018
7:30 PM
Category: Kids, family and Music
Featuring the Oak Ridge Symphony & Chorus
Come with us on this extraordinary American journey. We'll experience distinct American cultures through distinctly American-made music performed by the Oak Ridge Symphony Orchestra & Chorus and the Oak Ridge Symphony Pops! From Mexico City to New England, Joan Tower to Duke Ellington, you'll hear the struggles and triumphs of America as they come to life at the hands of Music Director Dan Allcott and Chorus Director Jaclyn Johnson. Bon voyage!
Joan Tower Made in America
Randall Thompson Frostiana
George Gershwin American in Paris
Oak Ridge Symphony Pops! Salute to the Big Bands, Duke Ellington Medley, Georgia on My Mind, As Time Goes By, Children of Sanchez
http://www.orcma.org/american_made
At the Oak Ridge High School Performing Arts Center. Tickets/information: 865-483-5569, www.orcma.org
McClung Museum: Family Fun Day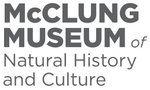 September 29, 2018
1:00-4:00pm
Category: Free event, History, heritage and Kids, family
The McClung Museum of Natural History and Culture at the University of Tennessee, Knoxville will host a Family and Community Day in connection to its current its current exhibition, For All the World to See: Visual Culture and the Struggle for Civil Rights. The public is invited to join an afternoon celebrating Knoxville's rich history of activism and diversity from 1 to 4 p.m. Saturday, September 29.

This celebration features a roundtable discussion comprised of Knoxvillians, who participated in the local Civil Rights movement, and of UT students currently engaged in the strife for equality. The discussion will be facilitated by Dr. Brandon Winford, professor at UT's Department of History who specializes in civil rights and black business. The museum hopes to bring attention to the variety of local and generational stories that relate to the exhibition's themes.

The program will also encourage visitors to participate in art activities and demonstrations. Business owner and UT alumna, Sarah Shebaro of Striped Light letterpress shop, will conduct a workshop on creating a "Poster for Positive Change." Artist W. James Taylor will lead an interactive craft for children, and a local gospel choir will perform anthems from the Civil Rights Movement. Additionally, the museum staff will offer guided tours of For all the World to See and craft projects connected to specific sections of the exhibition.

The event is a collaboration between on and off campus communities. A notable example is Joe Valentine, community organizer and partner, whose work has been an integral part of connecting the McClung to youth groups, churches, afterschool programs, and many other local institutions. She comments "I volunteered to be a part of the planning committee because I was born and raised in East Knoxville and am old enough to remember when we could not even stand in front of the Tennessee Theater to catch the bus."

Other organizations involved in the celebration are the Office of Multicultural Student Life at UT, whose members will join as volunteers and participants, and the League of Women Voters, who will host an information table on voter registration.
McClung Museum of Natural History and Culture, 1327 Circle Park Dr on the UT campus, Knoxville, TN 37996. Hours: M-Sa 9-5, Su 1-5. Information: 865-974-2144, http://mcclungmuseum.utk.edu
Scots-Irish Festival
September 29, 2018
Begins at 9:30 AM
Category: Culinary arts, food, Dance, movement, Fine Crafts, Free event, Kids, family and Music
Dog Parade, Old-Time Children's Playground, Sheepdog Demonstrations, Pipe & Drum Band Challenge Playoff, Merchandise Vendors of Scots, Irish, and Celtic Goods & Services. The Scots-Irish Ale Garden will be located just a few steps from Main Street.
Our festival is totally sponsor& contributing patron driven, which allows us to offer free admission to the public.

E. Main Street Dandridge, TN 37725. See https://www.scotsirishfestival.com/ for schedule of events.
SoKno Octoberfest
September 29, 2018
10:00am-6:00pm
Category: Festivals, special events and Fundraisers
Join us for Oktoberfest in South Knoxville at Baker Creek Bottoms, 3700 Lancaster Drive, in South Knoxville September 29, 2018 from 10am-6pm.
Our "SoKno" Oktoberfest is an experience you won't want to miss. South Knoxville is a vibrant, up-and-coming area, with growth coming from all directions. We chose Baker Creek Bottoms for our location because their vision for the area and because love the Urban Wilderness vibe. We love it so much, part of the proceeds from Oktoberfest will go to benefit the Legacy Parks Foundation – a nonprofit organization dedicated to ensuring "that our community enjoys exceptional recreational opportunities, natural beauty and open spaces, and that those assets exist for generations to come.."
General Admission is $5 and a limited number of of VIP tickets will be available. Here is what you will experience with General Admission at the event:
– A huge variety of beer options from more than 10 local breweries, national craft brewers, and domestic breweries
– Beer Flights of direct-from-Munich beers in the "Tastes of Munich" Tent.
– Authentic German foods from an assortment of vendors
– Live Entertainment on the main stage all day
– Live College Football on our 144" Screen in the "Gameday Allday" Tent.
– Kid Zone with bounce houses and activities
– Local and regional craft vendors
We hope you can be a part of the very first SoKno Oktoberfest, celebrating Bavarian culture, great beer, great food, and all things Knoxville. For tickets and more information please visit https://ablackbearaffair.com/sokno-oktoberfest-2018/.
Annual John Sevier Living History Day at Marble Springs State Historic Site
Category: Culinary arts, food, Festivals, special events, History, heritage, Kids, family and Music
On Saturday, September 29, 2018 from 10:00am to 5:00 pm, Marble Springs State Historic Site will hold its annual celebration of the life and times of John Sevier, Tennessee's first governor. Visitors can interact with living historians as they interpret early pioneer and Native American culture through blacksmithing, cooking, weaving, colonial militia and weapons display, storytelling, music, and more. Admission to the event is $5 for adults and $4 for seniors and children 5-17.

Musical duo, The Traveling Caudells, will perform 18th and 19th century folk music in the afternoon. The Governor John Sevier Memorial Association Board of Directors will host a lunchtime food tent, and SoKno Market will provide ice cream for purchase.

This year's event will help join the past and present through a lecture on contemporary Appalachian homesteading with Patara and modern-day Cherokee demonstrations by Vickie Coatney Smith and family.

Marble Springs State Historic site is the farm and last remaining home of John Sevier, Revolutionary War hero at the Battle of Kings Mountain and first governor of Tennessee. The site is open Wednesday through Saturday from 10:00 to 5:00pm and on Sundays from 12:00-5:00pm. Guided tours of the cabins are available for a fee.

The site is located at 1220 W. Gov. John Sevier Highway, Knoxville, TN 37920. For more information visit our website at www.marblesprings.net, email info@marblesprings.net, or call (865)573-5508.
Jubilee Community Arts: Four Leaf Peat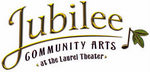 Category: Music
Born out of Irish traditional music in pub sessions, Four Leaf Peat brings together musicians from various backgrounds. The band is influenced by Ireland's traditional pipers, fiddlers and singers; they owe a debt to innovators of the music such as the Bothy Band, Planxty, Dervish, Lunasa, and Danu. Four Leaf Peat is Chad Beauchaine on Fiddle; Gil Draper on guitar, bouzouki and mandolin; Rick Hall on hammer dulcimer, bones and bodhran; and Jason Herrera on vocals, bodhran, flute and whistle. Whether it's lively jigs and reels, slow airs, or songs, the spirit that gave birth to Irish traditional music can be felt in every set.
Tickets: $15
Jubilee Community Arts at the Laurel Theater, 1538 Laurel Ave, Knoxville, TN 37916. Tickets (discounts apply to advance purchase, JCA members, students & seniors) available through http://www.brownpapertickets.com/producer/1118485, 1-800-838-3006 ext 1, and at the door. For information: 865-522-5851, www.jubileearts.org