Calendar of Events
Sunday, September 23, 2018
The Mill and Mine: Maker City Summit
September 23, 2018
10 AM - 6 PM
Category: Classes, workshops, Festivals, special events, Fine Crafts and Lecture, discussion, panel
The Maker City Summit 2018 will bring together a host of experts in a variety of business disciplines to help local artists, craftspeople and small entrepreneurs earn a living doing what they love.
Chase Reeves, co-founder and creative director of Fizzle.co, will give the keynote address about how to design a business that will stay afloat.
Marianne Canada, executive producer for Discovery Inc.'s digital team and head of the HGTV Handmade YouTube channel, and Eric Meyerson, chief marketing officer of Sensai, will discuss how to reach your audience with online marketing and social media.
The event will bring in panelists to address topics including finding your target customer, being smart about strategic growth, maintaining work-life balance and making the most of rejection. Workshop leaders will discuss legal issues and wholesaling. Knoxville-area entrepreneurs also will share their successes and challenges throughout the day.
In addition, makers may spend one-on-one time with experts in a variety of fields, work with local photographers to improve their photography skills and consult with Etsy entrepreneurs to learn ways to optimize their Etsy shops. Dana Walsh, brand marketing manager with Weebly, will help makers with e-commerce tools and guidance.
"Knoxville is The Maker City, and we were a city of makers a long time before we started calling ourselves The Maker City. We come out of an Appalachian heritage where everything from furniture to food was made from scratch," said Knoxville Mayor Madeline Rogero. "But now we have a new explosion of modern makers. Makers represent our future as much as they reflect our past."
"Knoxville is lucky to have so many talented makers. It's my dream that The Maker City Summit will continue to draw those people out so we can build a supportive, strong, fun community that can have a real effect on our local economy." said Alaina Smith, chair of The Maker City's Summit committee.
Registration is $44, which includes coffee and donuts, lunch, evening cocktails and a T-shirt. Participants also may sign up in advance for free 15-minute Ask the Experts consultations, and a complete schedule of programs and presenters is available at http://themakercity.org/
The summit is presented by the City of Knoxville Mayor's Maker Council in partnership with the Knoxville Entrepreneur Center and Launch TN. The 3rd annual summit will once again be held at The Mill and Mine. http://themakercity.org/maker-city-summit/
Oak Ridge Civic Music Association: Tesla Quartet with Thomas Gallant
September 23, 2018
3:00 PM
Category: Kids, family and Music
Featuring the Tesla Quartet with Thomas Gallant, oboe
Chamber Concert
Pre-concert talk begins at 2:30 PM
Each returning to Oak Ridge by popular demand, the Tesla Quartet and oboist Thomas Gallant join forces this year in a special collaboration featuring string quartet repertoire and works for oboe and strings. Award-winning artist Thomas Gallant is one of the world's few virtuoso performers on the oboe, and has been praised by New Yorker Magazine as "a player who unites technical mastery with intentness, charm and wit." Winner of the 2017 John Lad Prize and numerous international chamber music competitions, the Tesla Quartet was dubbed "technically superb" byThe Strad. Members are violinists Ross Snyder and Michelle Lie, violist Edwin Kaplan, and cellist Serafim Smigelskiy.
At Pollard Auditorium. Tickets/information: 865-483-5569, www.orcma.org
UT School of Music: UT Symphony Orchestra
Category: Free event and Music
UT Symphony Orchestra
Beethoven's "Symphony No. 7"**This is the first of a 2-year series of concerts and events celebrating Beethoven as his 250th anniversary approaches in 2020.
Alumni Memorial Building
4pm
UT School of Music: Unless otherwise noted, concerts are FREE and open to the public. The Alumni Memorial Building located at 1408 Middle Drive on the UT campus. (The James R. Cox Auditorium is located in the Alumni Memorial Building.) The Natalie Haslam Music Center is located at 1741 Volunteer Blvd on the UT campus. *For individual or small group performances, please check the web site or call the day of the event for updates or cancellations: 865-974-5678, www.music.utk.edu/events
Zoo Knoxville: Penny for the Arts Day
September 23, 2018
9 AM - 3 PM
Category: Festivals, special events, Kids, family and Science, nature
Zoo Knoxville will offer children ages 12 and under general zoo admission for one penny when accompanied by a paying adult. Cannot be combined with any other offer or discount and valid on September 23, 2018, only. Limit four children per adult.
Last admissions will be at 3 PM. The Zoo is open until 5:00 PM on Sundays. Parking is available in the zoo's upper and lower lots and is $5 per vehicle. Zoo members park for free.
See www.penny4arts.com for other Penny4Arts events!
Zoo Knoxville, 3500 Knoxville Zoo Drive, Knoxville, TN 37914. Open every day except Christmas. Information: 865-637-5331, www.zooknoxville.org
The Muse Knoxville: Art Inspirations - StoryMaking
Category: Fine Crafts, Kids, family, Literature, reading, writing and Science, nature
StoryMaking is a special event that allows children to explore the materials in the art MakeSpace and other exhibits to help them imagine stories to write and play out. Your little ones will enjoy an engaging lesson on the stage, create with craft materials to help them unleash their imagination, and share stories with an audience.
September 2nd & September 23rd 2:00-3:30pm.
This activity is FREE with museum admission! All ages are welcome!
Please note that the Muse will be CLOSED September 6th-16th for the TN Valley Fair.
Note: We do NOT schedule large school groups during this time. The Muse Knoxville, 516 N. Beaman Street, Knoxville, TN 37914. Information: 865-594-1494, http://themuseknoxville.org/calendar
Symphony of Voices: Unclouded Day
September 23, 2018
2:30 PM
Category: Music
Join Knoxville's newly formed, fully professional choral ensemble in their inaugural concert titled Unclouded Day. Music will include stunning works from around the globe from robust opera choruses and pure cathedral singing to musical theater and African America spirituals. Come emmerse yourself in the spectacular range of the human voice.
Symphony of Voices believes that it is important for Knoxville to have a professional choral ensemble to act as a beacon for healthy singing, perform a vast variety of repertoire and genres, and demonstrate the importance of continuing to perform and pursue personal musical growth.
Members of Symphony of Voices are:
Sopranos: Jaclyn Johnson, Andrea Markowitz, and Rachel Owens
Altos: Cate Bolden and Hailey Parks
Tenors: William Brimer, Matthew Parks, and Seth Tinsley
Basses: Paul Brysen, Harrison Cooke, and Tyler Owens
At First United Methodist Church, 3316 Kingston Pike, Knoxville, 37919
Tickets Online or at the door ($5 / $10)
https://www.eventbrite.com/e/symphony-of-voices-unclouded-day-tickets-49670229995
Oak Ridge Playhouse: 5 Chinese Brothers
September 22, 2018 — September 23, 2018
Category: Kids, family and Theatre
Showtimes
Sat Sep 22, 2018 | 2:00PM
Sat Sep 22, 2018 | 5:00PM
Sun Sep 23, 2018 | 2:00PM
Many hundreds of years ago, in a land far away, there lived five brothers who, despite looking exactly alike, were each different in his own extraordinary way. One fateful day, when tragedy strikes, one brother finds himself accused of a horrible crime. In order to defend him, his brothers each use ingenuity and their individual talents to help save him. The beloved children's tale of courage and resourcefulness is faithfully brought to life in this imaginative and stylized adaptation.
Oak Ridge Playhouse, 227 Broadway, Oak Ridge, TN 37830. Information and tickets: 865-482-9999, www.orplayhouse.com
Knoxville Children's Theatre: 101 Dalmations: The Musical Jr.
September 21, 2018 — October 7, 2018
Category: Kids, family, Music and Theatre
Knoxville Children's Theatre, in partnership with Clayton Foundation, will present 16 live performances of "Disney's 101 Dalmatians Kids," a new adaptation of the classic Disney film for children and families. The play contains all the wonderful songs from the hilarious film.
The live stage musical will be performed September 21 through October 7:
Fri., September 21 at 7 PM, Sat., September 22 at 1 PM & 5 PM,
Sun., September 23 at 3 PM & 7 PM
Thurs., September 27 at 7 PM, Fri., September 28 at 7 PM, Sat., September 29
at 1 PM & 5 PM, Sun., September 30 at 3 PM & 7 PM
Thurs., October 4 at 7 PM, Fri., October 5 at 7 PM,
Sat., October 6 at 1 PM & 5 PM, Sun., October 7 at 3 PM & 7 PM
Based on the classic animated film, Roger and Anita live happily in London with their Dalmatians, Pongo and Perdita. But the villainous Cruella de Vil, plots to steal the dogs from the happy couple. The Dalmatians must rally all the dogs of London for a daring puppy rescue from Cruella and her hilarious bumbling henchmen.
The play is performed by 21 talented young actors, from ages 6 to 16.
TICKETS are $12 per Adult, $10 per child. Reservations are strongly recommended. Group rates are available for groups of 12 or more. To obtain a group rate, reservations must be placed by telephone. Knoxville Children's Theatre, 109 E. Churchwell Avenue, Knoxville, TN 37917. Information: 865-208-3677, www.knoxvillechildrenstheatre.com
Ewing Gallery: Irons in the Fire: UTK Sculpture Alumni
September 16, 2018 — October 6, 2018
Category: Exhibitions, visual art, Fine Crafts and Free event
Opening Reception: Sunday, September 16th, 2-4PM
The Ewing Gallery is pleased to partner with UTK Sculpture and the Mid South Sculpture Alliance Conference to present the work of 25 alumni of the UT Sculpture program. Exhibiting artists are:
Jessica Brooke Anderson, MFA 2013
Leticia Bajuyo, MFA 2001
Robmet Butler, MFA 2009
Mike Calway-Fagen, BFA 2006
Dan DeZarn, MFA 2013
Richard Ensor, BFA 2015
Preston Farabow, BFA 1992
Cassidy Frye, MFA 2018
Brian Jobe, BFA 2004
David Jones, MFA 2004
Noah Kirby, 1998
Alison Ouellette-Kirby, MFA 1996
Candice Lewis, MFA 2004
Erica Mendoza, MFA 2018
Marisa Mitchell, BFA 2016
Lauren Sanders, BFA 2015
Joshua Shorey, MFA 2017
Jacob Stanley, MFA 2010
Thomas Sturgill, BFA 2003
Durant Thompson, BFA 1997
John Truex, BFA 2004
Kevin Varney, MFA 2014
Taylor Wallace, BFA 2005
AC Wilson, BFA 2012
Ronda Wright, BFA 2009
This exhibition was curated by Bill FitzGibbons, UT School of Art Alum.
The Ewing Gallery will be open M-F 10am - 5PM and will have extended hours until 7:30PM on Thursday nights. We are open from 1-4PM on Sundays. Ewing Gallery, 1715 Volunteer Blvd on the UT campus, Knoxville, TN 37996. Information: 865-974-3200, www.ewing-gallery.utk.edu
East Tennessee Historical Society: A Home for Our Past: The Museum of East Tennessee History at 25
September 14, 2018 — March 31, 2019
Category: Exhibitions, visual art and History, heritage
A Home for Our Past: The Museum of East Tennessee History at 25 a new feature exhibition at the Museum of East Tennessee History
The public opening of the exhibition begins at 4:30 p.m. on Friday, September 14, with light refreshments and ribbon cutting and remarks at 5:15.
When the Museum of East Tennessee History opened in 1993, it fulfilled a shared vision to preserve and interpret the region's rich history for the benefit of all, a vision first articulated a century and a half earlier. On May 5, 1834, Dr. J.G.M. Ramsey addressed a group of a historically-minded citizens gathered for the first annual meeting of the East Tennessee Historical and Antiquarian Society. Concerned that many of the participants in Tennessee's early history were passing away and with them their memories, Ramsey issued a call to action: "Let us hasten to redeem the time that is lost."
Today, 184 years later, Dr. J.G.M. Ramsey's plea to save Tennessee's past continues to reverberate in the galleries of the East Tennessee Historical Society's museum, a permanent home for our region's cherished stories, traditions, and artifacts. The East Tennessee Historical Society actively began collecting artifacts and producing award-winning interpretive exhibits in 1993, which has now grown to more than 16,000 artifacts housed within the East Tennessee History Center. In this special exhibition, ETHS is excited to highlight East Tennessee's unique history through a variety of artifacts, with at least one exhibited item from each year of ETHS's active 25 years of collections, most of which are rarely or never on display.
The exhibition includes more than twenty-five artifacts and numerous photographs and illustrations representative of East Tennessee's unique history. Some of the items include an 1883 Springfield penny-farthing, the first apparatus to be called a "bicycle"; an 1822 artificial hand that belonged to a teacher from Union County; a silver coffee and tea service from the East Tennessee and Virginia Railroad presented to Superintendent James Baker Hoxsie upon his retirement in 1866; a coverlet woven by one of the famed Walker sisters of Greenbrier; a shirt stating "Healing in the name of Jesus. Take up serpents, Acts 2:38" worn during religious services practicing snake handling in Cocke County; an 1817 bead necklace belonging to Eliza Sevier, the wife of Templin Ross and the granddaughter of both John Sevier and Cherokee Chief Oconostota; a 1907 baseball uniform from a coal town's team in Marion County; and the distinctive backdrop and wall clock from WBIR-TV variety program "The Cas Walker Farm & Home Show." The exhibit also features a brilliant display of East Tennessee furniture, textiles, folk art, instruments, and vintage toys.
Also on display are more than two dozen featured artifacts from the Tennessee State Museum. A new Tennessee State Museum will open on the grounds of the Bicentennial Capital Mall in Nashville on October 4. ETHS is honored to display select East Tennessee artifacts from their collection, highlighting the programmatic ties between the two institution as well as the museums' shared mission to preserve Tennessee's rich history. Selected items include a 1792 map of the State of Franklin, an 1831 copy of the Cherokee Phoenix & Indians Advocate newspaper, and a 19th century flintlock muzzle loading rifle made by Baxter Bean of Washington County.
East Tennessee Historical Society, 601 S. Gay Street, Knoxville, TN 37902. Museum hours: M-F 9-4, Sa 10-4, Su 1-5. Information: 865-215-8824, www.easttnhistory.org
Democracy and the Informed Citizen
September 11, 2018 — October 16, 2018
Category: Classes, workshops, Free event, History, heritage, Lecture, discussion, panel and Literature, reading, writing
Join Knox County Public Library and Humanities Tennessee for an informative series to include trivia, voter registration, presentations, a panel discussion, and a film screening. All events are free and open to the public. For more info and the full schedule visit our webpage.
Sessions include:
• Constitution Day Trivia
• Electoral Anomalies with Jack Neely
• Why Aren't You Voting? An Interactive Conversation
• Does Every Vote Count? Voter Rights & the Disenfranchised
• Hacked. How Safe Are Our Elections? Mechanics of Voting
• Democracy & the Free Press Panel Discussion
• Money & Politics: The Complicated Truth of Peddled Influence
• Globalization, 'Globalism' and the rise of nationalism in Europe and North America
• Gabriel Over the White House (1933)
• When Democracy Worked: Passage of the Civil Rights Act of 1964
• Choose Civility: How to Talk Politics & Still Be Friends
https://www.knoxlib.org/calendar-programs/programs-and-partnerships/democracy-and-informed-citizen-symposium
HoLa Hora Latina: Frutos Latinos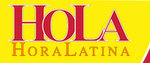 September 7, 2018 — October 15, 2018
Category: Exhibitions, visual art and Free event
A unique exhibition by HoLa Hora Latina member artists celebrating Hispanic Heritage Month - one exhibition, two venues!
Opening Fri Sep 7, 5-9 PM at the Emporium
Then, on display at the Knoxville Museum of Art from Sep 19 - Oct 15 in the Kramer Education Center. Knoxville Museum of Art, 1050 World's Fair Park Dr, Knoxville, TN 37916. Hours: Tu-Sa 10-5, Su 1-5. Information: 865-525-6101, www.knoxart.org
Information: 865-335-3358, www.holahoralatina.org