Calendar of Events
Sunday, September 2, 2018
Liz Kelly Zook - Artist Exhibition
September 1, 2018 — October 31, 2018
Category: Exhibitions, visual art and Free event
Liz Kelly Zook is an artist in Murfreesboro, TN. Zook was raised in small-town Nevada, Missouri. Her art will be featured from September 1st-October 31st in Hodges Library on the University of Tennessee Campus (1015 Volunteer Blvd).
Zook's art is a mix between Pop and Illustrative art. She uses a lot of bright colors; very few of her pieces are without black outlines. She likes the way the outlines control the chaos of the color when she applies it to the canvas.
Zook's goal as an artist is to encourage people to spend more time on the things that bring them joy. She describes her work as "fun for the sake of fun." And let's face it, everyone needs more fun.
McClung Museum: For All the World to See: Visual Culture and the Struggle for Civil Rights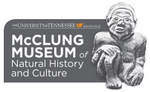 September 1, 2018 — October 20, 2018
Category: Exhibitions, visual art, Free event, History, heritage and Science, nature
For All the World to See: Visual Culture and the Struggle for Civil Rights, a nationally touring exhibition from NEH on the Road, uses a compelling assortment of photographs, television clips, art posters, and historic artifacts to trace how images and media disseminated to the American public transformed the modern civil rights movement.
This visual culture jolted Americans, both black and white, out of a state of denial or complacency. Visitors to the immersive display will explore dozens of compelling and persuasive visual images, including photographs from influential magazines, such as LIFE, JET, and EBONY; CBS news footage; and TV clips from The Ed Sullivan Show.
Also included are civil rights-era objects that exemplify the range of negative and positive imagery—from Aunt Jemima syrup dispensers and 1930s produce advertisements to Jackie Robinson baseball ephemera and 1960s children's toys with African American portraiture. For All the World to See is not a history of the civil rights movement, but rather an exploration of the vast number of potent images that influenced how Americans perceived race and the struggle for equality.
McClung Museum of Natural History and Culture, 1327 Circle Park Dr on the UT campus, Knoxville, TN 37996. Hours: Monday-Saturday, 9AM-5PM, Sunday, 1-5PM. Information: 865-974-2144, http://mcclungmuseum.utk.edu
Arrowmont School of Arts and Crafts: Silk Painters International Exhibit
September 1, 2018 — October 13, 2018
Category: Exhibitions, visual art, Fine Crafts and Free event
Transcendent Silk...Beyond the Ordinary
At SPIN Festival 2018
Sandra Blain Gallery - Arrowmont School of Arts and Crafts
Opening Art Reception, Dinner and Awards October 6th from 5:30pm to 8pm
Arrowmont School of Arts and Crafts, 556 Parkway, Gatlinburg, TN 37738. Information: 865-436-5860, www.arrowmont.org
Theatre Knoxville Downtown: Auditions for Wait Until Dark
September 1, 2018 — September 2, 2018
Category: Auditions and Theatre
Wait Until Dark by Frederick Knott
adapted by Jeffery Hatcher
Directed by Barry Wallace
Performances: Oct 12-28, 2018
Rehearsals: begin Sep 4
Audition Times
• Sat, Sep 1, 3:00-5:00 pm
• Sun, Sep 2, 6:00-8:00 pm
Available Roles
• 2 females, 4 males [see web site for details]
Audition Requirements
• No monologue is necessary. The audition will consist of cold readings from the script.
• A headshot and resume is strongly encouraged, but not required.
• Please bring a detailed list of conflicts for September-October.
Theatre Knoxville Downtown, 319 North Gay Street, Knoxville, TN 37917. Info: http://www.theatreknoxville.com/about_us/auditions.html
Smart & Becker: Moving Sale
September 1, 2018 — September 2, 2018
12-7 PM
Category: Festivals, special events and Free event
Cat's out of the bag -- we're moving! Although we're really going to miss our first home, we're so excited about where we're headed. Get the why, the when, and the where in our most recent blog post: https://www.smartandbeckercreative.com/thejournal/2018/8/19/moving-day.
In the meantime, mark your calendar for our MOVING SALE, Sept. 1 + 2, 12-7p. Everything will be 20% off to help us lighten the load!
Despite the transition, we're keeping busier than ever, so take a look below for lots of great upcoming events including craft shows, pop-ups, and talks / presentations!
Smart + Becker, 1154 McCalla Ave, Knoxville, TN 37915. Information: 828-707-8532, http://www.smartandbeckercreative.com/
Theatre Knoxville Downtown: Four Old Broads
August 31, 2018 — September 16, 2018
Category: Theatre
by Leslie Kimbell and directed by Joe Johnson
Retired Burlesque queen Beatrice Shelton desperately needs a vacation - and NOT another trip up to Helen, GA to see that "precious little German village for the umpteenth time." A Sassy Seniors Cruise through the Caribbean may be just the ticket if she can convince her best friend Eaddy Mae Clayton to stop praying and go with her.
Unfortunately, things have not been very pleasant at Magnolia Place Assisted Living since Nurse Pat Jones began working there. Newest resident Imogene Fletcher is suddenly losing her memory. Maude Jenkins is obsessed with her favorite soap opera and planning her own funeral. Sam Smith, retired Elvis impersonator, keeps trying to bed every woman in the building. A mystery unfolds with laughter as the gals try to outsmart evil nurse Pat Jones and figure out why so many residents have been moved to "the dark side", what exactly IS that mysterious pill and what happened to Doctor Head? Hilarity ensues as Imogene goes undercover and Maude enters the Miss Magnolia Senior Citizen pageant to throw Pat off their trail.
If they can solve the mystery, they may make it to the cruise ship after all!
First presented in a public reading as part of the Tennessee Stage Company's New Play Festival, Knoxville, 2015
Audience Choice Winner - New Play Festival, Theatre Victoria - Victoria, Texas, 2017
First Place Winner - New Play Festival, Centre Stage Greenville, 2016
Theatre Knoxville Downtown, 319 North Gay Street, Knoxville, TN 37917. Information & tickets: 865-544-1999, www.theatreknoxville.com
Gallery 1010: Reception for "Country Music - New Prints By Emmett Merrill"
August 31, 2018 — September 2, 2018
Category: Exhibitions, visual art and Free event
"Country Music" - New Woodcuts and Drawings by Emmett Merrill
The reception is on Friday, August 31st from 6-9pm. Gallery 10/10 is located at 1150 McCalla Avenue, Knoxville TN, 37915.
The exhibition will be up Friday through Sunday 12 - 4 pm.
https://www.facebook.com/events/281738589306839/
Clarence Brown Theatre: Voltaire's Candide
August 29, 2018 — September 16, 2018
CBT Mainstage
Searching throughout the Old and New World for his beloved Cunegonde, Candide's philosophy of Optimism is challenged by catastrophe after catastrophe.
The CBT and KSO are proud to perform Leonard Bernstein's Candide in 2018, the 100th anniversary of his birth year. Bernstein's brilliant and beautiful score deepens Voltaire's great satire with contributions from the greatest lyricists of the 20th century.
By Voltaire. Music by Leonard Bernstein.
Directed by Artistic Director Calvin MacLean. Conducted by Music Director Aram Demirjian.
Clarence Brown Theatre, 1714 Andy Holt Ave on the UT campus, Knoxville, TN 37996. For information: 865-974-5161, www.clarencebrowntheatre.com. For tickets: 865-974-5161, 865-656-4444, www.knoxvilletickets.com
Zoo Knoxville: Recycle & Be Rewarded with $10 Zoo Admission
August 27, 2018 — September 2, 2018
Category: Kids, family and Science, nature
Visitors to Zoo Knoxville will receive $10 admission in exchange for recycling bottles and containers made of #1 PET and #2 HDPE plastics beginning Monday, August 27, through Sunday, Sept. 2, 2018. The discount is an initiative by the zoo and Waste Connections to raise awareness about the dangers of single-use plastic items to wildlife and to promote recycling and reducing personal use of plastic.
Nearly half of all plastic ever manufactured has been made since 2000, with a total of more than 450 million tons created in 2015 alone. In the same year, Americans purchased about 346 plastic beverage bottles per person—111 billion plastic bottles in all. On average, only 9% of those bottles were recycled. Production of plastic is outpacing our ability to manage it in a sustainable way, with between 10 and 20 million tons of plastic debris ending up in our oceans each year. Roughly 80 percent of that comes from inland rivers that eventually transport it to the coast. Plastics in our oceans are taking a devastating toll on animals, with more than 700 species estimated to have been affected. Discarded plastic is drowning marine mammals and turtles. Sea life such as birds, reptiles and fish are mistaking algae-covered plastic debris for food, resulting in malnourishment, chronic hunger and death.
"Zoo Knoxville and the entire community of zoos accredited by the Association of Zoos and Aquariums (AZA) have the opportunity and responsibility to lead by example. As an organization, we are working on finding alternatives to single-use plastics," said CEO and President Lisa New. "We also feel it is important to challenge our guests to recycle and reuse. By doing so, they are leading a change to protect wildlife and wild places. This is a symbolic way to make everyone more aware of their consumption and disposal of plastics."
To redeem the $10 general admission ticket, guests should present a recyclable plastic container made of #1 PET or #2 HDPE plastic at the zoo's ticket window between August 27 and Sept. 2, 2018. Special thanks to Waste Connections for their support of this campaign.
Currently, the zoo is open Monday through Friday from 9:00 a.m. until 4:00 p.m. and Saturday and Sunday from 9:00 a.m. until 5:00 p.m. Admission and ticket sales stop one-hour before the zoo closes. Zoo Knoxville, 3500 Knoxville Zoo Drive, Knoxville, TN 37914. Open every day except Christmas. Information: 865-637-5331, www.zooknoxville.org
Knoxville Museum of Art: Joseph Delaney: On the Move
August 17, 2018 — November 4, 2018
Category: Exhibitions, visual art and Free event
More than 40 paintings and drawings from public and private collections around the country celebrate the life and achievement of this well-known Knoxville native.
Joseph Delaney (1904-1991) rose from humble beginnings in Knoxville to establish himself as a tireless and prolific painter of Manhattan's urban scene. Over the span of his 60-year career, Delaney displayed a remarkable ability to express the city's vitality using the loose brushwork of gestural abstraction, which at the time represented the cutting edge of studio practice, without sacrificing the narrative content many of his contemporaries had abandoned. The works featured in On the Move represent the variety of ways in which he used this hybrid method to infuse his painted scenes with vibrant energy, and intricate patterns of movement.
While capturing the ebb and flow of life on the boulevards and back alleys, Delaney's vigorous brushwork also reveals his restless spirit and insatiable creative drive. On the Move has been organized by the KMA in the hopes of generating newfound appreciation and scholarly attention for an artist who captured his time and place with uncommon energy and a fiercely independent spirit. In depicting Manhattan's urban scenes, the artist trains his ever-shifting vantage point on gleaming plazas and gritty nightspots with equal intensity and familiarity. In some compositions, near-panoramic views emphasize the pulse of crowds within vast architectural arenas. In others, the artist focuses on specific urban structures—subway cars, bridges, and roadways—that make movement possible.
The public is invited to celebrate the art and life of Joseph Delaney at the KMA Family Fun Day on Saturday, August 25 from 11am to 4pm. This event is free and open to the public thanks to the generosity of Katherine and Joe Fielden.
Knoxville Museum of Art, 1050 World's Fair Park Dr, Knoxville, TN 37916. Hours: Tuesday-Saturday, 10AM-5PM, Sunday, 1-5PM. Information: 865-525-6101, www.knoxart.org
Knoxville Children's Theatre: Mark Twain's "Tom Sawyer"
August 17, 2018 — September 2, 2018
Category: Kids, family and Theatre
Full of comedy and thrills, and one of America's most enduring stories. Life is pretty fun down by the Mississippi River in Tom Sawyer's hometown. He hunts for buried treasure with his best pal Huck Finn, enjoys time with the beautiful Becky Thatcher, and avoids having to whitewash Aunt Polly's fence. But the events of one fateful summer night will change the town forever, and the boys' dream of buried treasure just might come true!
The live stage play will be performed August 17 through September 2:
Fri., Aug. 17 at 7 PM, Sat., Aug. 18 at 1 PM & 5 PM, Sun., Aug. 19 at 3 PM
Thurs., Aug. 23 at 7 PM, Fri., Aug. 24 at 7 PM, Sat., Aug. 25 at 1 PM & 5 PM, Sun., Aug. 26 at 3 PM
Thurs., Aug. 30 at 7 PM, Fri., Aug. 31 at 7 PM, Sat., Sept. 1 at 1 PM & 5 PM, Sun., Sept. 2 at 3 PM
The play is performed by 19 talented young actors, from ages 10 to 15. Eason Bullard will play the title role, and Maddy Grace Payne will perform as Becky Thatcher. Braxxton Sommers will take on the role of Huckleberry Finn, and Ella Trisler will play Aunt Polly. Zack Allen, KCT's Producing Director, will direct the production. Central High student Jacob Sousley will head up scenery duties. L&N STEM student Derrick Washington, Jr. will work on lighting, and West High student Brycen Ritchie will design costumes. Averi Waller will be the play's stage manager. KCT is East Tennessee's leading producer of plays for children.
Knoxville Children's Theatre, 109 E. Churchwell Avenue, Knoxville, TN 37917. Information: 865-208-3677, www.knoxvillechildrenstheatre.com
TVUUC exhibition: Works by Gary Heatherly and Althea Murphy-Price
August 12, 2018 — October 11, 2018
Category: Exhibitions, visual art and Free event
Reception Friday, August 17, 6:00 to 7:30 pm. Artists' talks at 6:30 pm.
About Gary Heatherly: Heatherly recently retired from 30 years of commercial photography and is returning to the beginnings of his art. Still photography captures the precious moments of life. When we are younger, he says, life passes in slow motion as we explore our new world. As we age and shed the curiosity and wonder of youth, life speeds up. Photographers strive to capture and embellish the pristine moments for future appreciation. Heatherly has lived in Knoxville for over 55 years. He attended West High School and graduated with honors in 1974 from UT Knoxville with a BFA in Studio Art, emphasis in drawing and painting. He started his own photography business in the mid 70's and focused on advertising, editorial, architectural and stock photography. His work allowed him to see the world with trips to the Philippines , Ireland, and the Caribbean. He published a Book of the Year winner along with help from WBIR and Robin Easter Design: Knoxville Then & Now. He is featured in three other "coffee table" books about Knoxville. www.garyheatherly.com

About Althea Murphy-Price: Murphy-Price is inspired by the social implication of beauty as it relates to female identity, women and culture. This work investigates how identity is informed and influenced through the context of a deceptively subversive beauty culture. Real and false, decoration and imitation are addressed and questioned. Recent work is inspired by the popular hashtag #blackgirlmagic and online image results from searching "perfect hair" and "perfect skin." Her response to these images is colorful, playful and expressive of a child-like fascination. Althea Murphy-Price began her studies in Fine Art at Spelman College before receiving her Master of Arts in Printmaking and Painting from Purdue University and later studying at the Tyler School of Art, Temple University, where she earned her Master of Fine Arts. She has exhibited in venues throughout the country and abroad, including the Weston Gallery, Cincinnati; Howard Museum of Art, Baltimore; Wellesley College, Boston; Wade Wilson Art Gallery, Houston; Indiana University Art Museum; The Print Center, Philadelphia; The Halsey Institute of Contemporary Art, Charleston; and the Knoxville Museum of Art. International exhibits include the International Printmaking Exhibition, Jingdezhen, China; the American Youth Printmaking Exhibition, Lui Haisu Art Museum, Shanghai, China; and Print Resonance, Musashino Art University, Tokyo Japan. She was artist in residence at the Frank Lloyd Wright School; University of Hawaii, Hilo; The Vermont Studio Center; and the Venice Printmaking Studio. Her writings and work have been featured in Art Papers Magazine, CAA Reviews, Contemporary Impressions Journal, Art in Print, Printmaking: A Complete Guide to Materials and Process, and Printmakers Today. www.altheamurphyprice.com
Tennessee Valley Unitarian Universalist Church, 2931 Kingston Pike, Knoxville, TN 37919. Gallery hours: M-Th 10-5, Su 10-1. Information: 865-523-4176, www.tvuuc.org