Calendar of Events
Friday, September 21, 2018
Knoxville Children's Theatre: 101 Dalmations: The Musical Jr.
September 21, 2018 — October 7, 2018
Category: Kids, family, Music and Theatre
Knoxville Children's Theatre, in partnership with Clayton Foundation, will present 16 live performances of "Disney's 101 Dalmatians Kids," a new adaptation of the classic Disney film for children and families. The play contains all the wonderful songs from the hilarious film.
The live stage musical will be performed September 21 through October 7:
Fri., September 21 at 7 PM, Sat., September 22 at 1 PM & 5 PM,
Sun., September 23 at 3 PM & 7 PM
Thurs., September 27 at 7 PM, Fri., September 28 at 7 PM, Sat., September 29
at 1 PM & 5 PM, Sun., September 30 at 3 PM & 7 PM
Thurs., October 4 at 7 PM, Fri., October 5 at 7 PM,
Sat., October 6 at 1 PM & 5 PM, Sun., October 7 at 3 PM & 7 PM
Based on the classic animated film, Roger and Anita live happily in London with their Dalmatians, Pongo and Perdita. But the villainous Cruella de Vil, plots to steal the dogs from the happy couple. The Dalmatians must rally all the dogs of London for a daring puppy rescue from Cruella and her hilarious bumbling henchmen.
The play is performed by 21 talented young actors, from ages 6 to 16.
TICKETS are $12 per Adult, $10 per child. Reservations are strongly recommended. Group rates are available for groups of 12 or more. To obtain a group rate, reservations must be placed by telephone. Knoxville Children's Theatre, 109 E. Churchwell Avenue, Knoxville, TN 37917. Information: 865-208-3677, www.knoxvillechildrenstheatre.com
Great Smoky Mountains Heritage Center: Fall Concert Series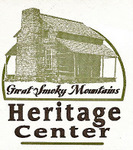 Category: Music
Steve Kaufman
Details TBA
Great Smoky Mountains Heritage Center, 3/4 mile east of traffic light at the Highway 321 and 73 intersection towards the Great Smoky Mountains National Park, Townsend, TN. Hours: M-Sa 10-5. Information: 865-448-0044, www.gsmheritagecenter.org
Clayton Center for the Arts: The Fabulous Equinox Orchestra
Category: Music
Founders Jeremy Davis and Clay Johnson are true southern gentlemen in every sense of the term. In school, they both excelled in band where Jeremy played the saxophone and Clay played the trombone. They continued performing together through high school and into college at Louisiana Tech, and it was there that they began experimenting with different kinds of music – Rhythm & Blues, Rock-N-Roll, Classical, Jazz, Christian, and even Hip Hop. Their fascination with all types of music combined with roots planted firmly in the south and Clay's gospel background (having been raised by preachers, teachers and gospel singers) led to the founding, and eventual success, of one of the most musically diverse bands in the south: The Fabulous Equinox Orchestra.
Today, the group continues to gain traction and find success as the first "southern big band". This band is unlike any other, and the terms "orchestra" and "big band" don't even begin to scrape the surface of all that the group offers.
Performing everything from the toe-tapping, front porch picking sounds of Appalachian Bluegrass to the smooth jazzy sounds of the French Quarter in NOLA; from the roots of country music in Nashville to the pride and glory-filled songs of Texas – this group does it all and pays homage to the culture that raised and inspired them.
Clayton Center for the Arts: 502 East Lamar Alexander Parkway, Maryville, TN 37804. Information/tickets: 865-981-8590, www.ClaytonArtsCenter.com
Zoo Knoxville: Brew at the Zoo
September 21, 2018
6:30-10:30 PM
Category: Culinary arts, food, Festivals, special events and Fundraisers
Zoo Knoxville will host its inaugural Brew at the Zoo craft beer event on Friday, Sept. 21, 2018, from 6:30 until 10:30 p.m.
With more than 40 local, regional and national breweries participating, Brew at the Zoo will feature over 150 unique beers, local food trucks, live entertainment and animal encounters throughout the zoo at this after-hours event.
Discounted early bird tickets are now on sale for $50 and include a commemorative tasting glass and unlimited samples. VIP tickets are available for $90 and include pairings of beer and cuisine from celebrated local chefs in the exclusive VIP tent. Early bird tickets are limited. General admission tickets are $60 and VIP tickets are $100. Zoo annual passholders and Circle of Friends members receive a discount on tickets.
Brew at the Zoo is presented by Regal Cinemas and all proceeds support the zoo's mission of saving wildlife and wild places. Tickets and participating breweries, food trucks, animal encounters and entertainment updates can be found at https://www.brewzooknox.com/.
This event is produced in conjunction with Rhizome Productions, who has produced the award-winning Brew at the Zoo at Nashville Zoo since 2012, and other regional events including the East Nashville Beer Festival, Chattabrewga in Chattanooga, and Nuit Belge in Nashville and New Orleans.
Zoo Knoxville, 3500 Knoxville Zoo Drive, Knoxville, TN 37914. Open every day except Christmas. Information: 865-637-5331, www.zooknoxville.org
Bijou Theatre: Mountainfilm on Tour
September 21, 2018
7:30 PM
Category: Film
DOOR TIME 6:30 PM
SHOW TIME 7:30 PM
Join us for an evening of inspiring and captivating films handpicked from the Mountainfilm festival in Telluride, Colorado. Founded in 1979, Mountainfilm is one of America's longest-running film festivals. The annual festival is held every Memorial Day weekend in Telluride. Mountainfilm is a dynamic organization and festival of films, people, art, stories, and ideas that celebrate indomitable spirit, educates and inspires audiences, and motivates individuals and communities to advance solutions for a livable world. Mountainfilm on Tour in Knoxville will feature a collection of culturally rich, adventure-packed and enlightening documentary short films that align with Mountainfilm's mission to use the power of film, art and ideas to inspire audiences to create a better world. A Mountainfilm presenter will guide the audience through the program providing insight on the films, filmmakers and subjects. This event is presented in partnership with the Legacy Parks Foundation and a portion of the proceeds will go to the foundation to support their work to ensure that our community enjoys exceptional recreational opportunities, natural beauty and open spaces, and that those assets exist for generations to come.To learn more about the Legacy Parks Foundation, please visit legacyparks.org
Bijou Theatre, 803 S. Gay Street, Knoxville, TN 37902. Information/tickets: 865-522-0832, www.knoxbijou.com, www.ticketmaster.com
Knoxville Museum of Art: Alive After Five
September 21, 2018
6-8:30 PM
Category: Music
Soul Connection
Alive After Five is a unique live music series that takes place in the smoke-free, casually elegant setting of the Ann and Steve Bailey Hall in the Knoxville Museum of Art. There is a live band on stage, seating at tables, two cash bars, food from area restaurants, free freshly popped popcorn, and free parking. Audience members can enjoy listening to music, dancing, and browsing the museum's art galleries. Admission is $15 for general and $10 for museum members and college students with ID. Ages 17 and under are admitted free.
Knoxville Museum of Art, 1050 World's Fair Park Dr, Knoxville, TN 37916. Hours: Tuesday-Saturday, 10AM-5PM, Sunday, 1-5PM. Information: 865-525-6101, www.knoxart.org
East TN Community Design Center: PARK(ing) Day Knoxville
September 21, 2018
10:00am-3:00pm
Category: Festivals, special events and Free event
Knoxville will be celebrating PARK(ing) Day on September 21. Plans are being made to transform more than 30 parking spaces on Gay Street into temporary interactive spaces from 10am to 3pm.
PARK(ing) Day began in San Francisco in 2005 when a single metered parking space was converted into a temporary public park. It has grown into a global movement to temporarily transform common parking spots into active and engaging spaces.
Visit http://parkingday.knoxbydesign.org/ for more information.
East Tennessee Community Design Center, 1300 N. Broadway, Knoxville, TN 37917. Information: 865-525-9945, www.communitydc.org
TCFA & Ballet Gloria Dance Company: Annual Benefit Dinner & Silent Auction
September 21, 2018
6-9 PM
Category: Dance, movement and Fundraisers
At Middlebrook Pike United Methodist Church, 7234 Middlebrook Pike, Knoxville, Tennessee 37909
Ballet Gloria will once again be hosting our Benefit Dinner & Silent Auction to help support the company. This event helps to provide the financial means to carry out the season. For our 2018-2019 Season, we will once again be presenting our Christmas show "What Child Is This?", as well as performing at the Fantasy of Trees. In addition, we are working with Wendel Werner on an original score for our spring concert. There are many other events on the horizon, and we look forward to seeing you at the benefit. There will be a catered buffet dinner, silent auction, and a performance by members of every company level. Tickets can be purchased at the Tennessee Conservatory of Fine Arts or from a senior company member. Tickets will be available beginning Tuesday, August 28. Email us at balletgloria@comcast.net or call us at 865-689-8525.
Tickets are $40, or reserve an entire table for $300. Ballet Gloria Dance Company: www.balletgloria.org
University of Tennessee: An Evening with Adam Savage
Category: Free event and Lecture, discussion, panel
Adam Savage, special effects designer for Hollywood films and former MythBusters co-host and producer, will deliver the fourth annual Mossman Lecture at 6:30 p.m. September 21, at Cox Auditorium in the Alumni Memorial Building.
An artist and a self-defined skeptic, Savage will celebrate wonder, whimsy, and the maker movement in his lecture. His credits as a special effects designer include blockbuster Hollywood films such as Star Wars: Episode II–Attack of the Clones and The Matrix Reloaded. His never-ending curiosity led him to co-host the popular TV show MythBusters. A new spin-off of the show, MythBusters Jr., features Savage attempting to answer questions with the help of brilliant children. The show is scheduled to air this fall on the Science Channel. Savage's accolades include a 2009 Emmy Award nomination and the 2010 Outstanding Lifetime Achievement Award in Cultural Humanism from the Harvard Secular Society.
Free parking will be available until 9:00 p.m. in the G10 Garage, adjacent to Neyland Stadium.
Savage's lecture coincides with the dedication and official opening of the Ken and Blaire Mossman Building, a six-floor facility that will house classrooms and laboratories for the study of microbiology, biochemistry, cellular and molecular biology, psychology, and nutrition. A ribbon-cutting ceremony led by Interim Chancellor Wayne T. Davis will take place on at 3:30 p.m. earlier that day.
KEN AND BLAIRE MOSSMAN BUILDING DEDICATION
Words by Wayne T. Davis, UT's Interim Chancellor
Friday, September 21 at 3:30 p.m.
1303 Cumberland Avenue
CONTACT: Andrea Schneibel (andrea.schneibel@utk.edu, 865-974-3993)
https://www.facebook.com/events/1629905670448581/
Knoxville Symphony Orchestra: Brahms & Rachmaninoff

September 20, 2018 — September 21, 2018
7:30 PM
Category: Music
Part of the Knoxville Symphony Orchestra's 2018-2019 Moxley Carmichael Masterworks Series.
This Masterworks performance opens the KSO's 83rd season with the high-energy piece "Starburst" by contemporary composer Jonathan Leshnoff's. The work is then followed by a step into the Romantic period of Rachmaninoff's "Piano Concerto No. 2" performed by the celebrated pianist Joyce Lang. Lang has performed at the renowned Lincoln Center in New York and will continue to take her talents to many stages this upcoming season. Music Director Aram Demirjian ends the night with Johannes Brahms' "Symphony No. 1," concluding a set that combines new music of today with the classics of the past.
Thursday and Friday evenings at 7:30 PM at the Tennessee Theatre, 604 S. Gay Street, Knoxville, TN 37902. Tickets and information: 865-291-3310, www.knoxvillesymphony.com
Pellissippi State: American Miniature by Nancy Daly and Kim Llerena
September 17, 2018 — October 5, 2018
Category: Exhibitions, visual art and Free event
See the United States in a different light at "American Miniature," an art exhibit that combines souvenirs collected on cross-country trips with brightly colored backdrops used to provoke a sense of place.
The collaborative project between artists Nancy Daly and Kim Llerena will be on display Sept. 17-Oct. 5 at Pellissippi State Community College's Bagwell Center for Media and Art Gallery on the college's Hardin Valley Campus, 10915 Hardin Valley Road.
Gallery hours are 10 a.m.-6:30 p.m. Mondays through Fridays, with an opening reception with the artists planned for 3-5 p.m. Sept. 17. The exhibit and reception are free and open to the public.
"Travel often involves lofty, idealized preconceptions about a place; once visited, the site becomes real, solid, grounded," said Daly. "Upon leaving, a mass-produced knick-knack becomes personal, a means of transferring part of that place into your home and making it your own."
These knick-knacks, collected on numerous road trips through 47 states, have been photographed for "American Miniature" against a solid-color background that recalls, sometimes abstractly, their original context -- a commemorative plate from the site of the movie "Field of Dreams" sits against a corn-yellow backdrop, for example. Employing the visual language of product photography, these large format images re-contextualize the cheap souvenirs as aspirational objects, monuments of travel and tourism. "Ultimately, these souvenirs, like photographs, are more about a personal memory than about a place itself," said Llerena. "The place becomes merely a backdrop."
Bagwell Center Gallery hours: M-F 10-6:30.
Hardin Valley Campus of Pellissippi State: 10915 Hardin Valley Road, Knoxville, TN 37932. Information: 865-694-6405, www.pstcc.edu/arts
Ewing Gallery: Irons in the Fire: UTK Sculpture Alumni
September 16, 2018 — October 6, 2018
Category: Exhibitions, visual art, Fine Crafts and Free event
Opening Reception: Sunday, September 16th, 2-4PM
The Ewing Gallery is pleased to partner with UTK Sculpture and the Mid South Sculpture Alliance Conference to present the work of 25 alumni of the UT Sculpture program. Exhibiting artists are:
Jessica Brooke Anderson, MFA 2013
Leticia Bajuyo, MFA 2001
Robmet Butler, MFA 2009
Mike Calway-Fagen, BFA 2006
Dan DeZarn, MFA 2013
Richard Ensor, BFA 2015
Preston Farabow, BFA 1992
Cassidy Frye, MFA 2018
Brian Jobe, BFA 2004
David Jones, MFA 2004
Noah Kirby, 1998
Alison Ouellette-Kirby, MFA 1996
Candice Lewis, MFA 2004
Erica Mendoza, MFA 2018
Marisa Mitchell, BFA 2016
Lauren Sanders, BFA 2015
Joshua Shorey, MFA 2017
Jacob Stanley, MFA 2010
Thomas Sturgill, BFA 2003
Durant Thompson, BFA 1997
John Truex, BFA 2004
Kevin Varney, MFA 2014
Taylor Wallace, BFA 2005
AC Wilson, BFA 2012
Ronda Wright, BFA 2009
This exhibition was curated by Bill FitzGibbons, UT School of Art Alum.
The Ewing Gallery will be open M-F 10am - 5PM and will have extended hours until 7:30PM on Thursday nights. We are open from 1-4PM on Sundays. Ewing Gallery, 1715 Volunteer Blvd on the UT campus, Knoxville, TN 37996. Information: 865-974-3200, www.ewing-gallery.utk.edu